Every woman dreams of having beautiful and perfectly styled hair every day, in any weather, of any season. A hair straightening flat iron is the appliance that will help you create the style you want since they are suitable for controlling even the most unruly hair.
Sleek straight hairstyles have been growing in popularity recently. This trend has caused an increase in the demand for hair straightening irons. More and more people are turning to professional hair styling tools, which allow them to create and maintain a fashionable hair style at home.
There is an enormous range of hair straightening electrical tools on the market with an overwhelming variety of colors, shapes, properties, and features.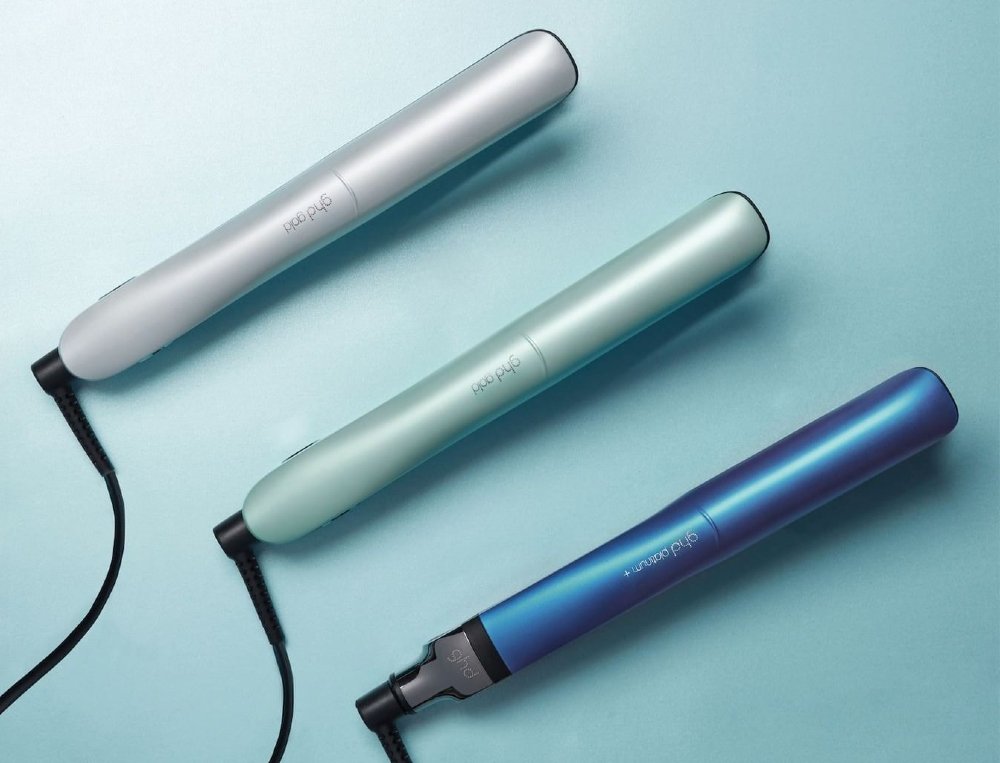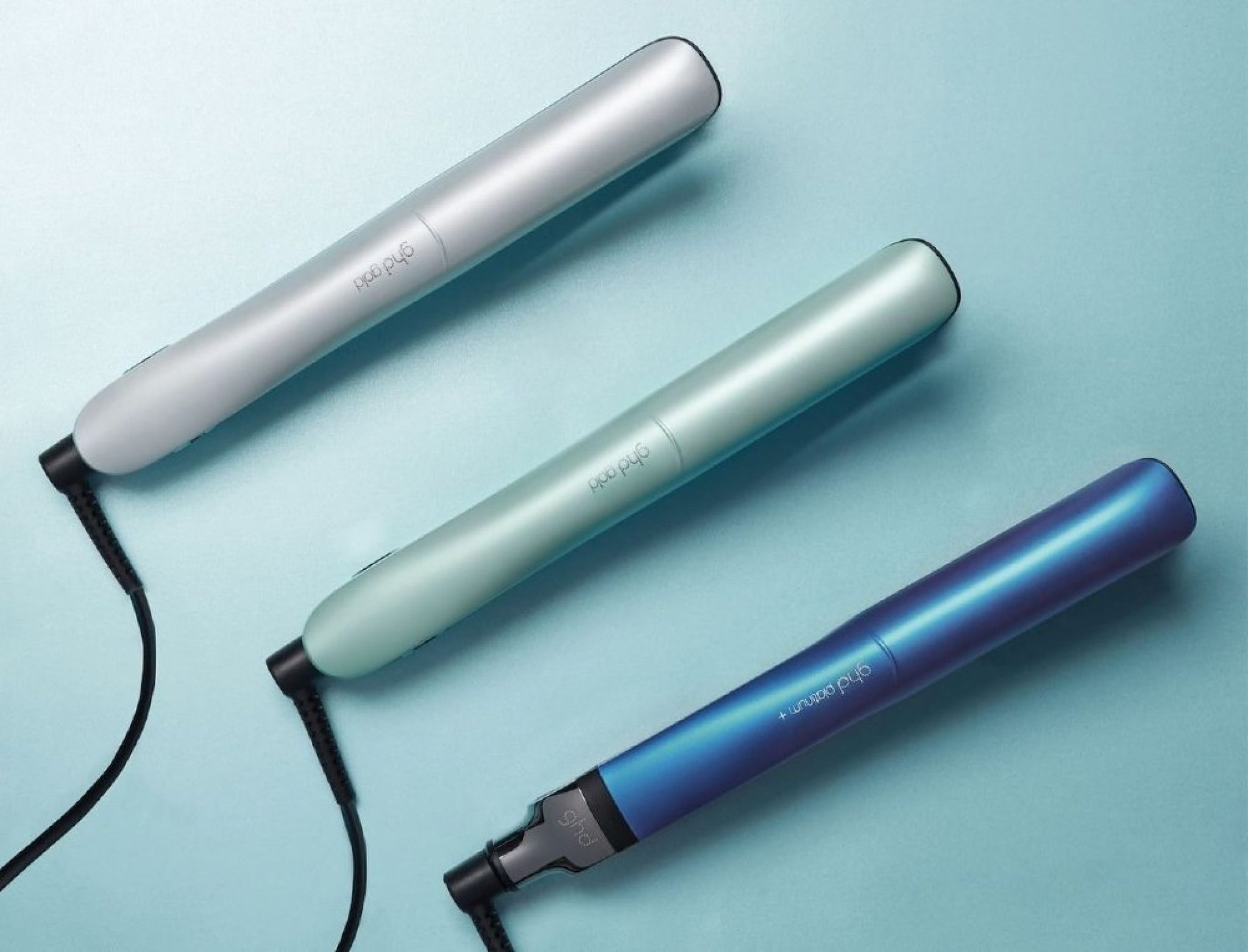 What to Look for in a Flat Iron
What is it that distinguishes one type from another? What should be considered when buying one? What straightener is best for your hair?
This article answers these as well as many other frequently asked questions and will help you understand what makes a good hair straightener.
Plate Coating
A hair straightening iron consists of a frame with built-in plates. The plates are covered with a special coating. It is based on the latest innovative technology that makes a difference between three generations of flat irons.
It determines the price of the tool, as well as its performance, durability, impact resistance, and a number of other properties.
Ceramic material was the first innovative coating to follow aluminum and Teflon. Ceramic plates have a number of advantages. They heat evenly and are good heat conductors. They are smooth and the hair glides through the plates effortlessly. Disadvantages: ceramic plates are easy to scratch or break. They also have to be cleaned regularly because they accumulate a build-up of hair styling products.
Tourmaline is the next generation of plate coating. Tourmaline is an impact-resistant mineral. It is this property that makes tourmaline plates more durable than ceramic ones, while the surface of the plates is equally even and smooth. The hair glides through the plates well without pulling or damaging. Tourmaline flat irons have excellent heat conducting properties which ensure easy and consistent hair straightening.
Titanium is the latest trend in the manufacture of flat irons. Titanium flat irons are durable, smooth, and impact-resistant. It does not pick up the residue of styling materials, it is not easy to scratch, and the results of styling are really long-lasting.
Also read:
Ionic Flat Irons
What does the term "ionic" refer to? If a hair straightening tool has this feature, it is able to generate negative ions. Our hair, on the other hand, is charged with positive ions.
In the process of ironing, positive ions in the hair are neutralized by negative ions resulting in the following advantages:
a decrease in the static charge of the hair which helps to eliminate frizz;
supple and sleek hair;
hair attains its natural moisture.
hair looks glossy and healthy.
Therefore, the ionic feature is very effective, which is very favorable if you have unruly hair or if it is fine and thin.
Temperature Control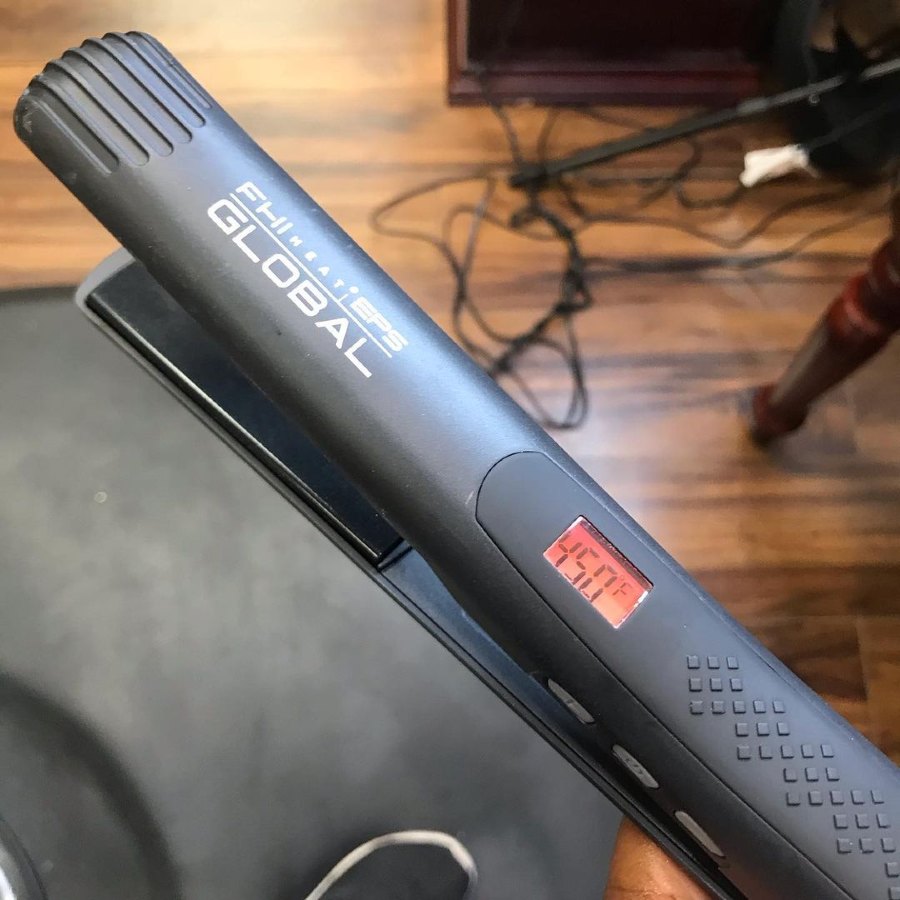 If your hair is fine, weak or brittle, use the minimum heat to reduce the damage to your hair. If on the other hand, your hair is thick, coarse or curly, you should opt for the maximum heating temperature for the best results.
The temperature control switch is always located on the handle and is easy to operate. Some flat irons have a display that gives the exact temperature reading. However, most models have a 3 mode switch, which allows you to choose between minimum, medium, or maximum heating.
Plate Width
Flat irons come with narrow plates (plate width less than 1 inch) and wide plates (more than 1 inch). Narrow 1/2 inch plates are best for ironing thinner strands and for styling bangs. They are much more comfortable to use.
However, since their operating surface is small, they are not suitable for straightening thick, long hair, because it will need to be sectioned to much in order to get consistent straight strands, so styling will take ages.
It should also be noted, that thin plates have one favorable advantage — they can be used for curling, as well as for straightening hair. If you are planning to use the tool for this purpose, make sure the plates have rounded edges and their upper side has a special coating.
Flat irons with wide plates (like 2 inches) are able to hold wide strands, which means the overall styling time is reduced. Wide plates are designed to straighten long and thick hair, making the styling process fast and easy. They are not suitable for styling short or thin hair.
Extra Features to Look For in Flat Irons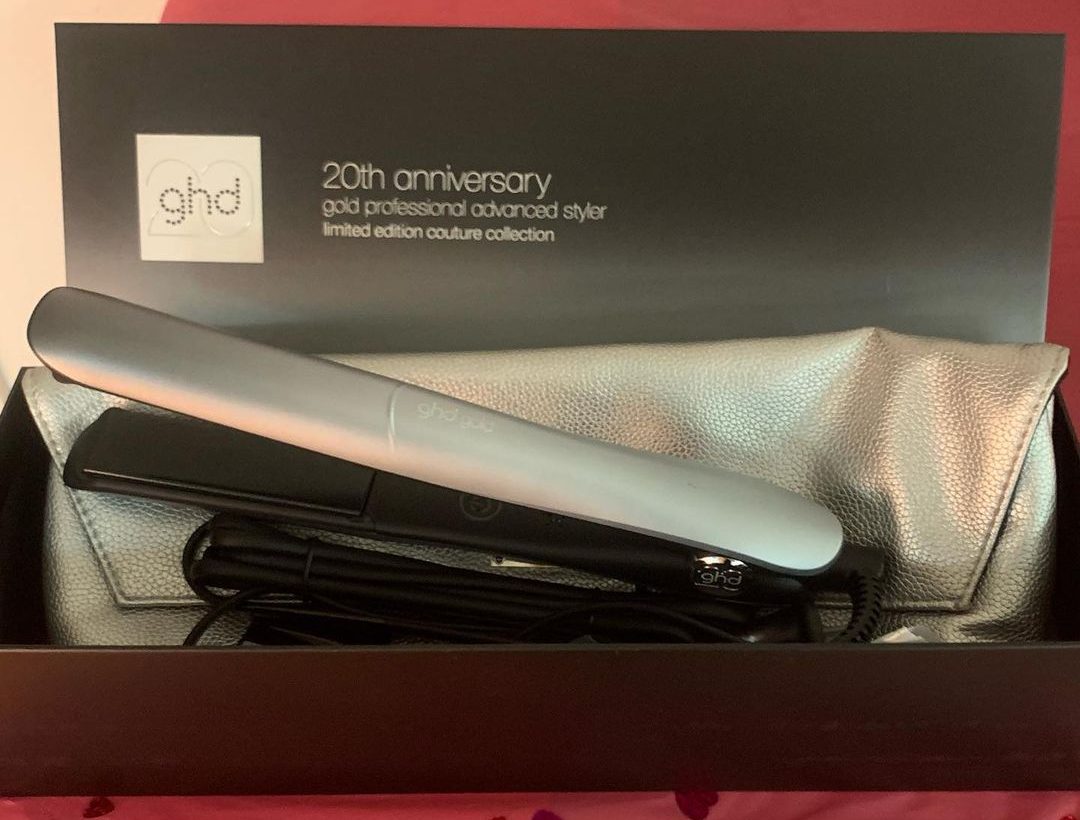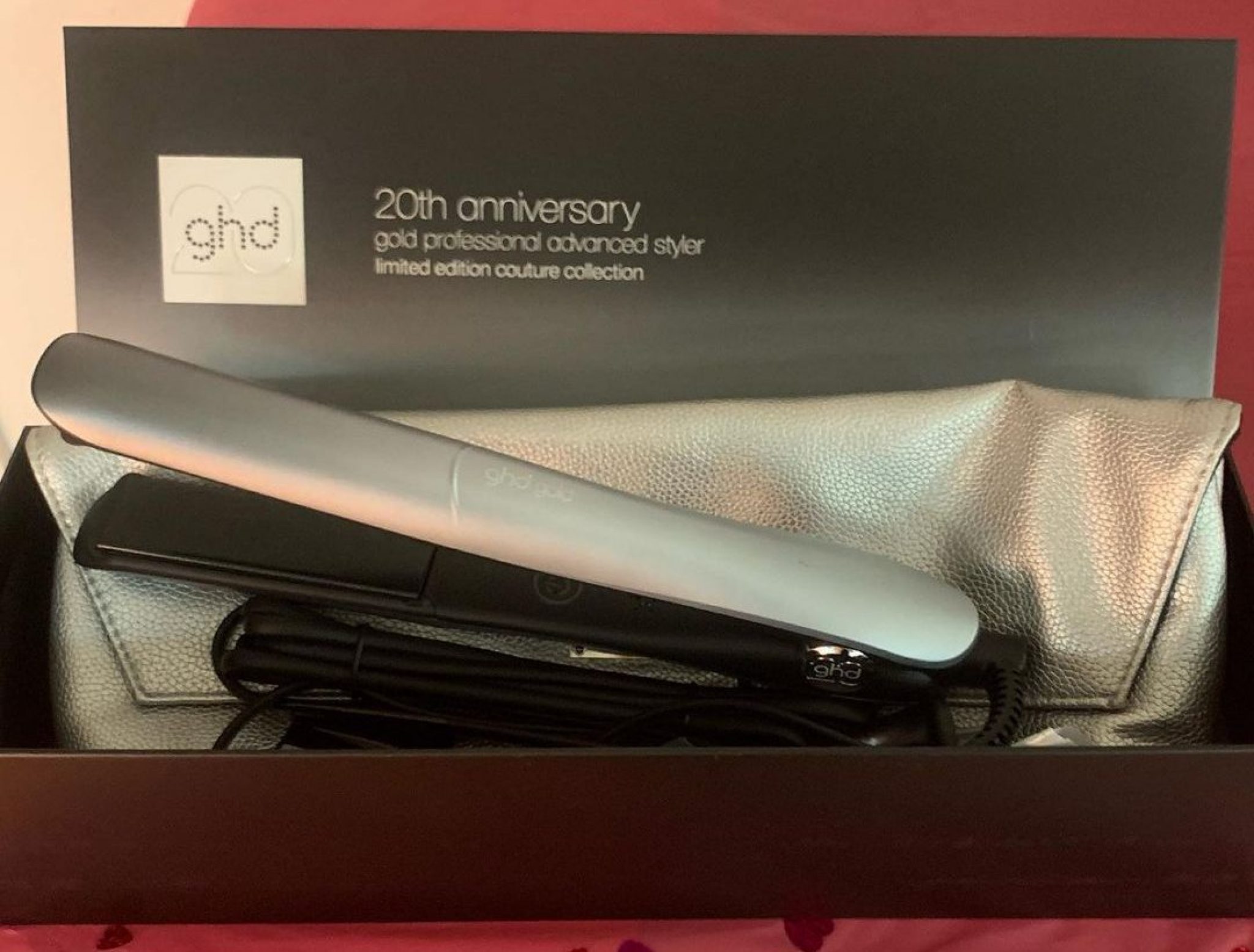 After creating a product which is perfectly functional and easy to use, manufacturers have been busy developing additional features, which may prove a useful and attractive selling point, including:
An automatic switch-off after a specified period of time;
Heat resistant pads;
Elegant cases for storing the tool;
The option to iron dry or wet hair;
A variety of colors.
These features are not essential. They are only taken into account when people are comparing models within the same price range and with similar features. This is when this or that extra can influence the customer's final choice.
Manufacturer
When choosing a hair straightening iron, you should consider the same criteria when purchasing any other kind of appliances. You may give preference to widely recognized brands and pay extra for your hair straightener.
As a rule, well-known manufacturers of electrical appliances embrace all the latest technological innovations. So, you will be able to buy a flat iron with all of the best features that we have described.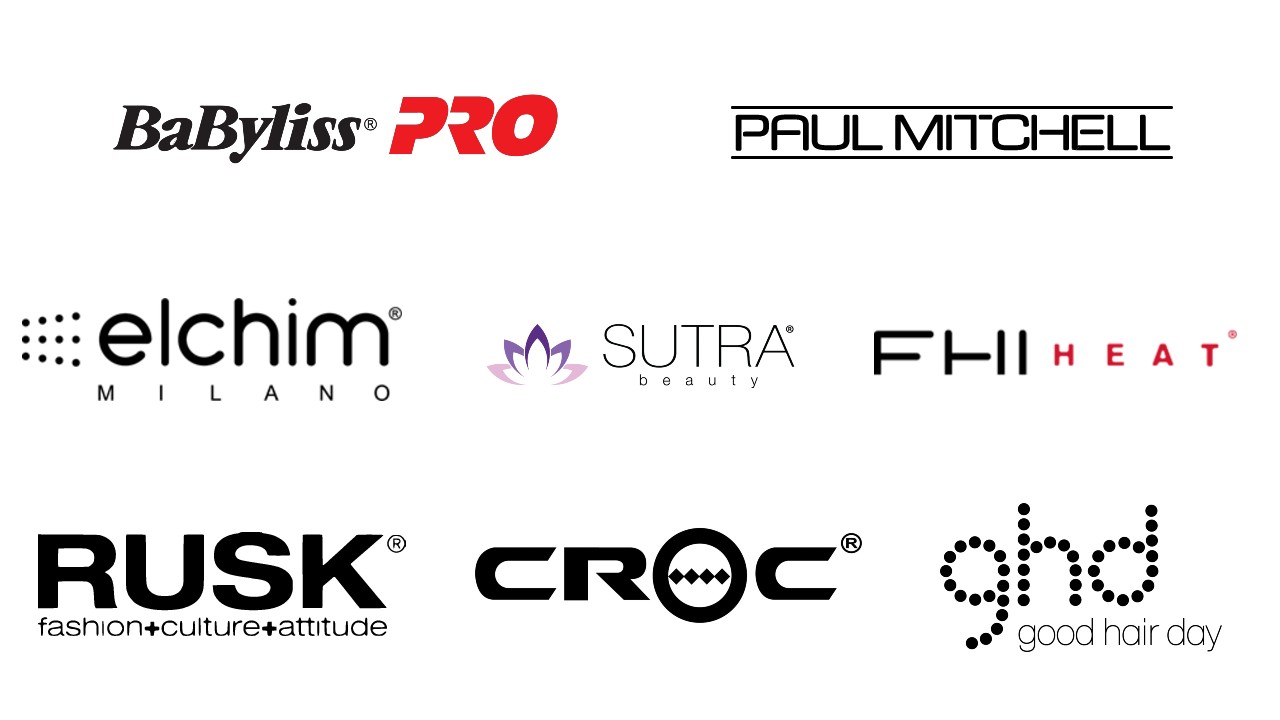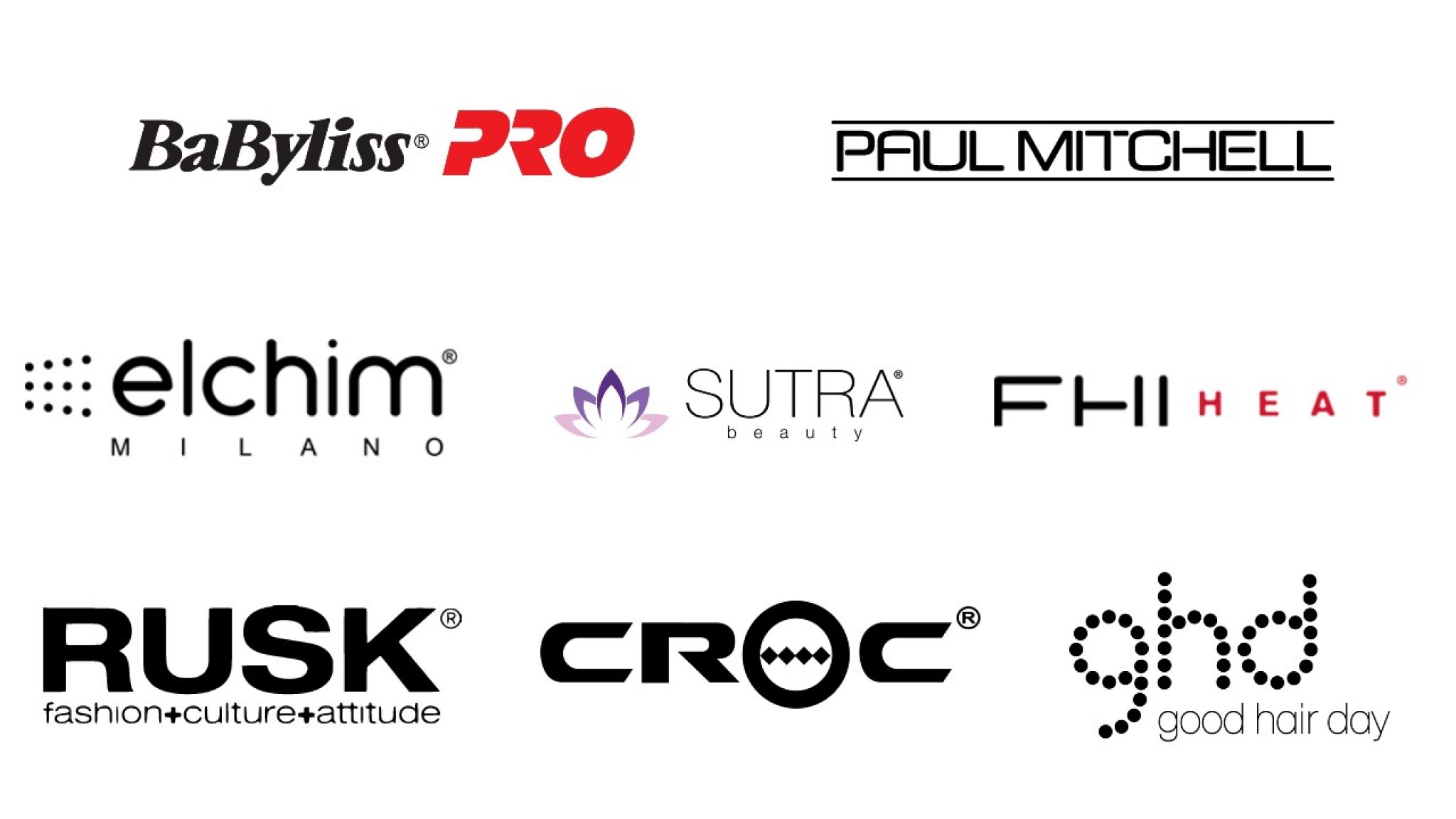 There are a number of companies that specialize in hair care tools. Most hairstylists and beauty salons give their preference to the products made by specialized manufacturers, due to the fact that they take into consideration all the essential details relevant to hair styling, such as the purpose, safety, effectiveness, minimum hair damage, the efficiency of styling or straightening process, etc.
Hair straightening tools manufactured by specialized producers are more expensive. However, a higher price does not always guarantee the best quality when comparing to tools made by ordinary manufacturers of home appliances. You can check some of the most famous professional manufacturers on the picture above. I can personally recommend brands like Babyliss, FHI, Rusk.
Useful Tips for Choosing a Flat Iron
Once you are familiar with what to look for in a hair straightener, it's time to analyze the market. Product descriptions and user reviews will inform you whether or not these tools are equipped with the following features to ensure you are fully aware of what you are deciding to buy before you make the purchase.
See if there is a LED display on the tool. This is a handy feature to control the operating temperature, heating speed, and ON/OFF function. However, this option makes the tool significantly more pricy.
There may be a 10 to 30 seconds difference in how long it takes for the plates to heat up, depending on the model. In most cases, this heating speed does not make much difference. However, if you normally fix your hair in a hurry, look for the heating time in the review of the flat iron before deciding.
Modern technology makes it possible to iron wet hair. There are a number of professional hair straighteners that allow you to iron wet hair without damaging it. Also, the use of this kind of iron helps to reduce thermal exposure to your hair because you don't have to blow dry it.
Some models have a useful auto shut-off feature that prevents the plates from overheating, saves electricity, and most importantly eliminates the risk of fire if left unattended. The outer edges of some flat irons have a protective coating to prevent burns. Pay attention to this feature in the review of a device, because anyone can have a rushed morning and forget to turn off an electronic device.
When choosing a flat iron, consider its storage. Some models come with a very handy case where you can put your iron while it is still hot. If such a case is not provided, you can hang the tool on a hook or bundle it neatly and place it in a suitable container, consider what's the most convenient way for you to store a flat iron and look for the storage options in the review.
A Couple of Important Tips for Flat Ironing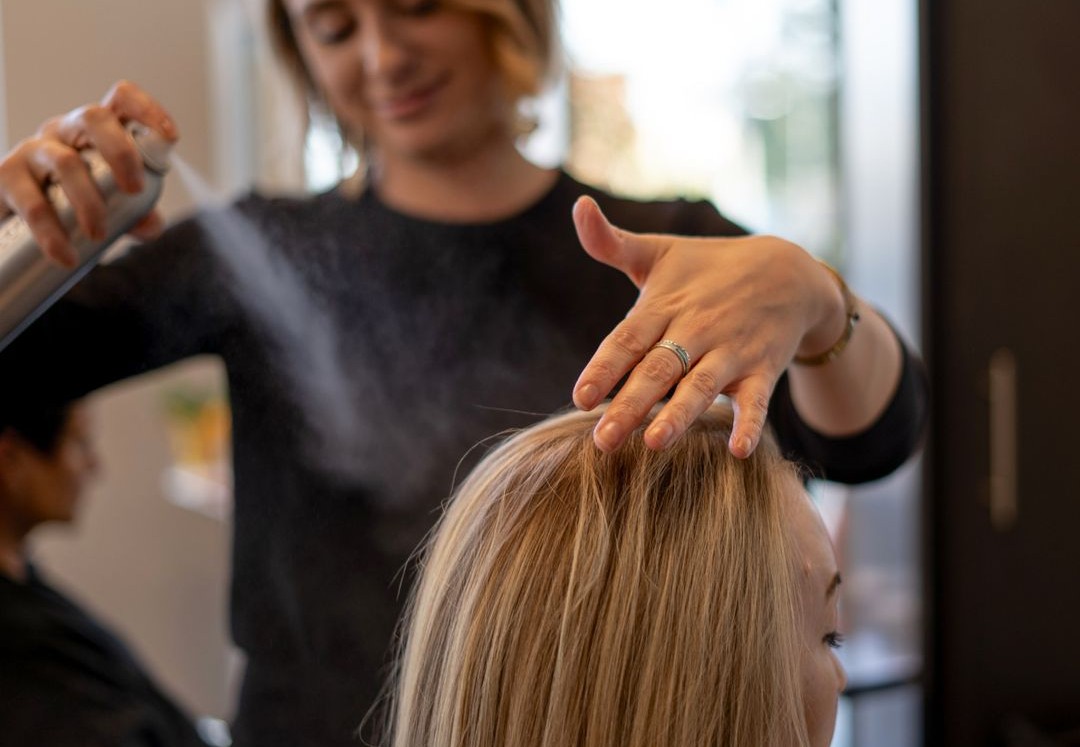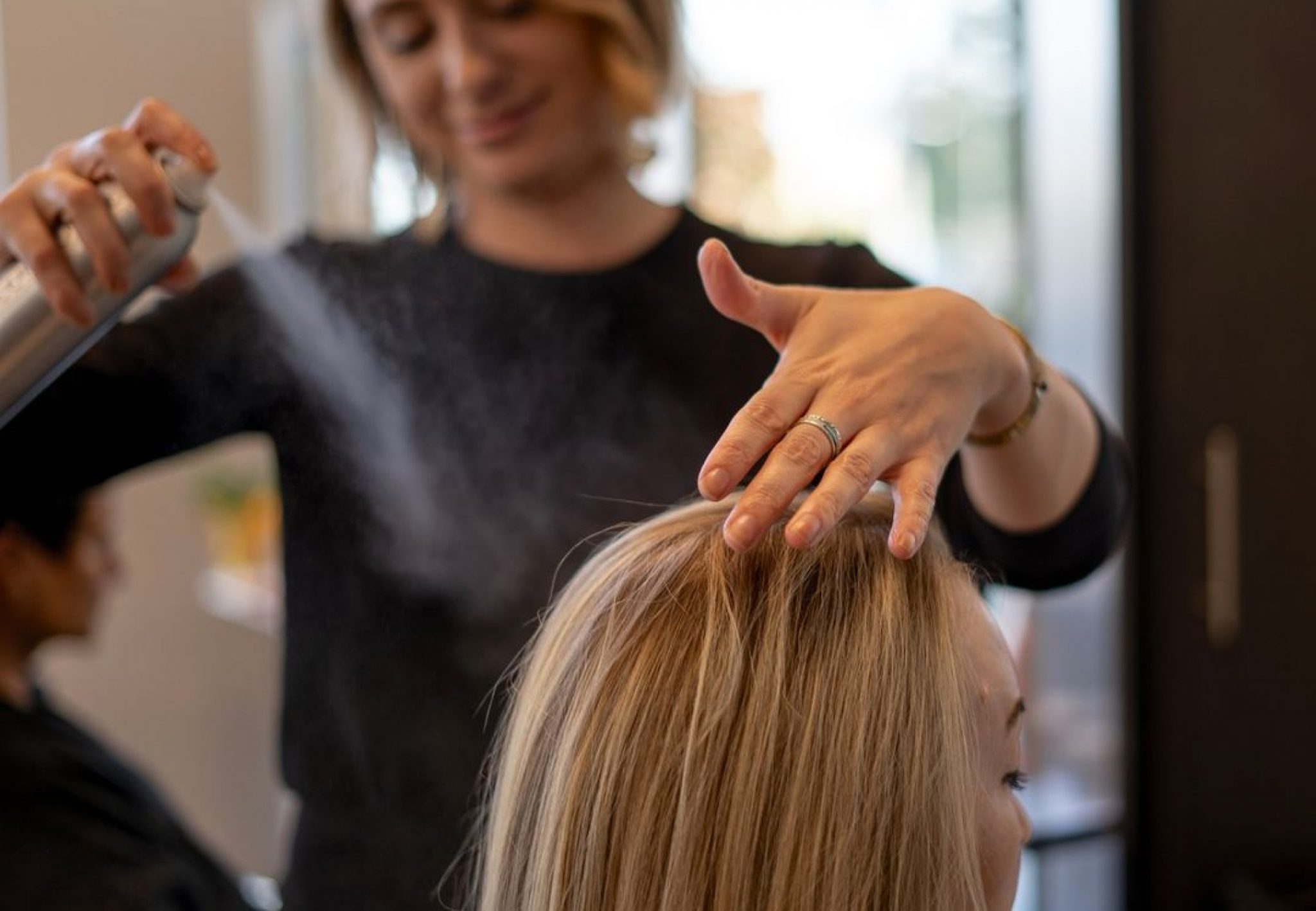 Make sure that you apply a protective product on your hair, either spray, lotion or oil. It will envelop each hair strand and eliminate exposure to heat and brittleness. Thermal hair care products are developed not only to protect hair from high temperature but to make it glossy, sleek and silky.
Iron your hair in small sections of strands. Don't iron too much hair at a time trying to complete the styling process as quickly as possible — you won't achieve the best results if you are ironing thick sections. Take thin sections and iron each one from the root to the tip at a gradual pace.
Summarizing Our Flat Iron Buying Guide
If you care about the health and beauty of your hair, consider our tips when choosing a flat iron. If you purchase a quality hair straightening tool, you will be able to style your hair at home and look your best at all times.
With so many options on the market, it can seem difficult to know which is the best variant one for you. Well, we are here to help you! We have professional flat iron reviews from the best flat iron brands as well as reviews of effective tools to suit any budget.
It's important to do your research before purchasing a hair straightener. Now as you learned how to choose a hair straightener, read reviews on any product before making a purchase. First of all, consider the price; today they range from as little as $15 all the way up to hundreds. The price difference will mainly depend on how advanced the technology is and what temperature settings you require due to your hair type.
There are all different hair straighteners to suit all types of hair. You need to use the right one for your hair to avoid damage and to get your desired results. If your hair is thick and curly, the best straightener for you is one with a high temperature and ionization to leave your hair feeling smooth. If you have thin hair, you don't need the temperature to be too high at all to get the results you want.
We don't recommend using a flat iron every day because it's a lot of heat and eventually your hair will become damaged. Follow procedures to protect your hair. Hair straightening irons are multifunctional! With just a flick of your wrist, it's super easy to curl your hair with straighteners. They can also be used for crimping and creating waves.