If you're looking for a hair straightener, there are many options available to you. However, the best option might not be your first choice. You may want to consider two different types of flat iron plates – Tourmaline and Titanium.
The article below will give an overview of both types of flat irons and their benefits so that you can make an educated decision on which one is best for you!
Titanium vs Tourmaline Flat Iron: Pros, Cons & Detailed Description
When it comes to hair straighteners, there are two options that are available to you. Tourmaline flat irons are very popular, but they are not for everyone.
Before you decide which hair straightener is right for you, it is important to understand the differences between these two flat irons. I have included a list of both pros and cons so that you can decide which straightener is best for you.
First, let's look at Tourmaline flat irons.
Tourmaline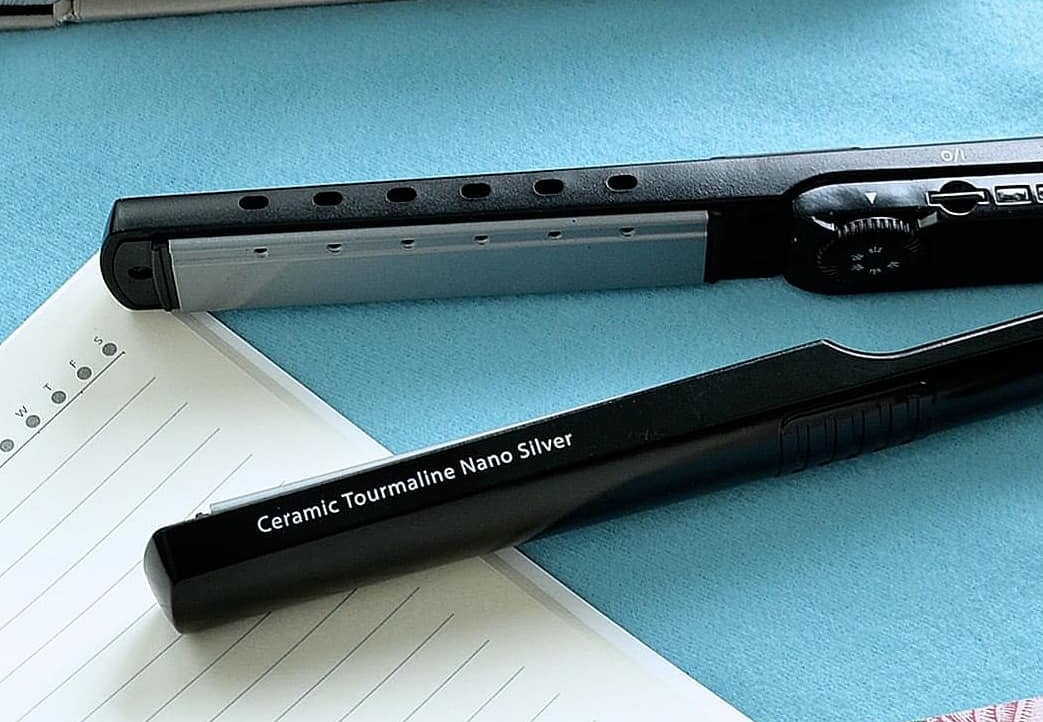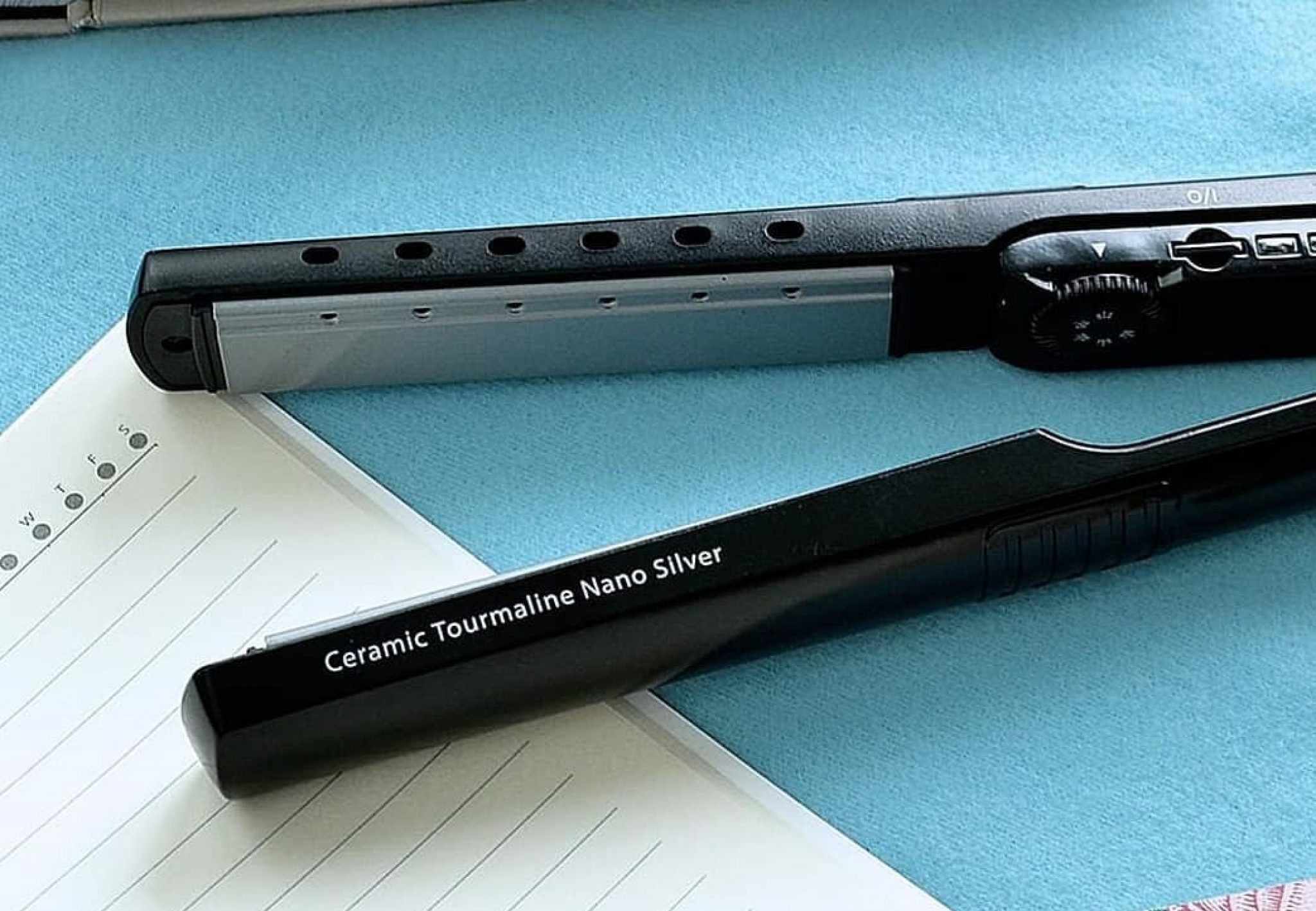 A tourmaline flat iron is an iron that has a coating of tourmaline. Tourmaline is a natural gemstone that has positive ions which help with the styling of your hair.
It washes away all of the negative ions, which are present in regular irons, so you are left only with the good ions.
Benefits of tourmaline
Tourmaline emits gentle far-infrared heat and negative ions which seal moisture into your hair cuticle. This results in smooth, shiny, frizz-free hair with added volume.
Tourmaline flat irons have more far-infrared heat than ceramic or titanium flat irons because they emit more negative ions to keep your hair strong and healthy. Whether you have dry, curly, or damaged hair a tourmaline flat iron will straighten your hair and make it look shiny and healthy.
Tourmaline flat irons are the only way to go if you want a faster straightening process because it emits more negative ions which bind to your hair's cuticles.
Tourmaline is a gem, which means that it has the power to emit far-infrared heat – unlike traditional ceramic plates that have hot spots where they tend to burn your hair from time to time. It also has anti-static properties so says goodbye to all those annoying flyaways.
The tourmaline flat iron suits all types of hair. This includes curly, wavy and straight hair. The tourmaline is gentle, but it can still get your hair looking sleek and shiny.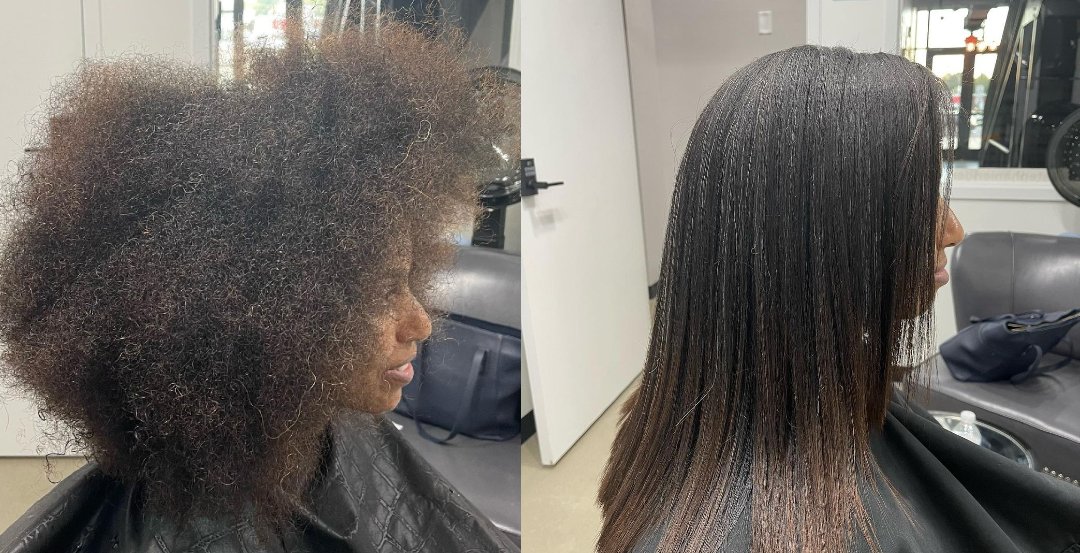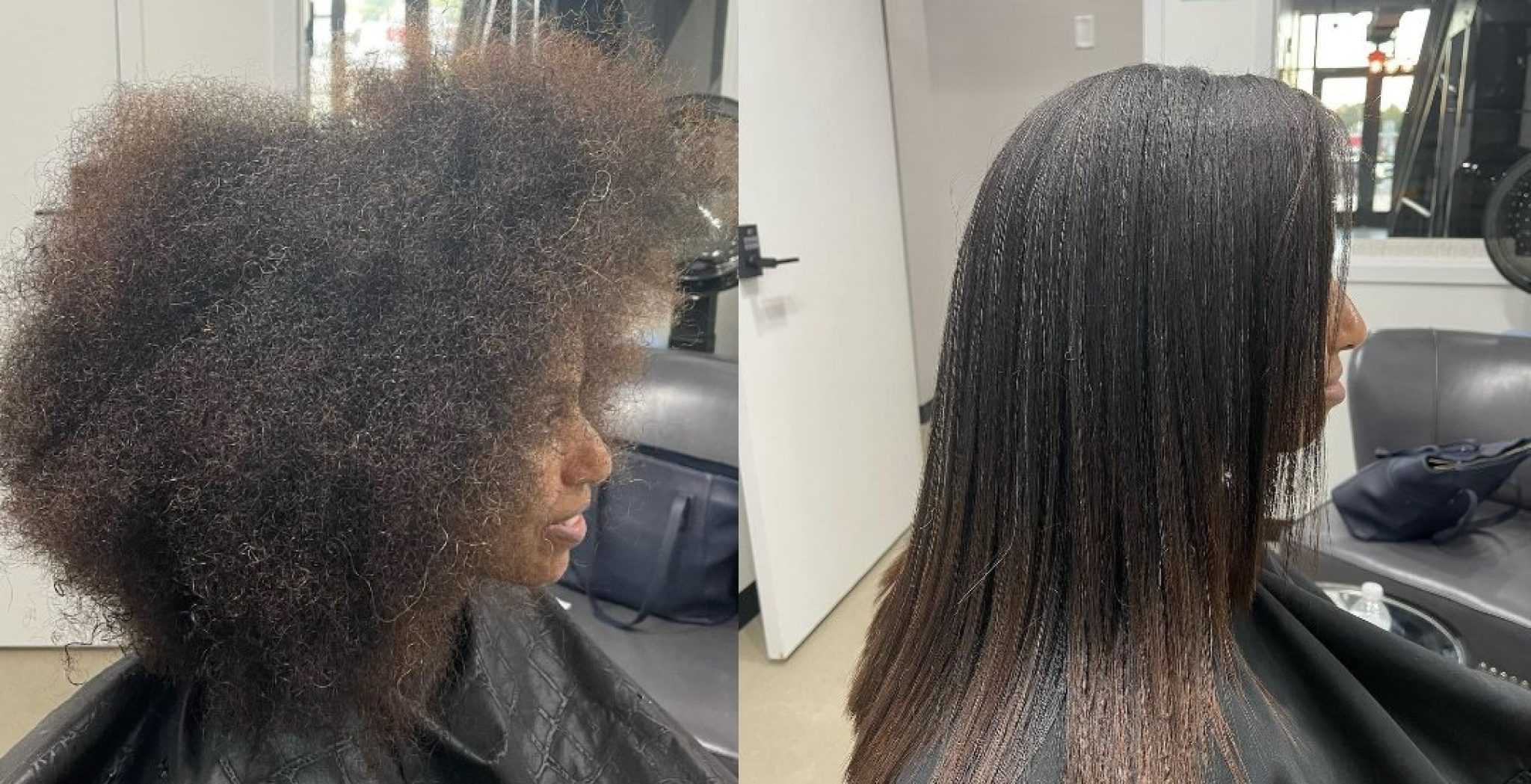 How long does the tourmaline flat iron take to heat up?
It heats up in less than 45 seconds! That's much faster than other types of hair irons that can take up to 1-2 minutes or more to reach their ideal temperature. Once heated, you will also find that the iron maintains its temperature very well. This is great because it gives you more control over your styling process.
The recommended temperature setting will vary based on your hair type. If you have fine or thinning hair consider using a lower heat setting 300-400 Fahrenheit degrees, because fine hair can easily be damaged by high heat settings.
If you have thick coarse hair use a higher heat of 400-450 degrees Fahrenheit.
Tourmaline flat irons are great for colored treated hair as it creates smoother tresses with richer color. The heat will also help lock in the color for longer.
Tourmaline Flat Iron Reviews:
Tourmaline flat iron cons
Here we will talk about the disadvantages of using tourmaline hair straightening irons, problems with these products to make you aware before buying one if you plan on doing so later on. Some of the disadvantages are simple, some are serious.
The cons for a tourmaline flat iron is that they can be pricey and very fragile. Unlike ceramic or titanium plates, the tourmaline plates can easily break and chip if they are dropped.
Tourmaline is a natural gemstone, which means it is not as durable as other materials such as titanium. This means that the plates will chip and break over time.
Tourmaline plates lose their ionic charge over time, so these irons will need to be replaced every 3-5 years or so.
Tourmaline flat irons can be a little bit more expensive than regular ceramic or titanium hair styling tools.
Titanium
Titanium is a metal used in alloys with iron to create strong, hard, corrosion-resistant material. Titanium is resistant to most chemicals and will not corrode in seawater or in acids.
Titanium has a low thermal conductivity and heat resistance which makes it ideal for use in appliances that may be exposed to high temperatures.
Titanium Flat Iron Reviews:
Benefits of titanium
So what are the advantages to titanium flat irons? First, titanium irons heat evenly and quickly.
The heat from a titanium iron penetrates the hair's cuticle, providing a smoother finish. This eliminates frizz and flyaways.
It also allows for better distribution of oils along the hair shaft to help prevent a dry scalp and split ends. And since it heats quickly, any time saved in styling translates into less time in front of a hot styling tool damaging your locks in the process.
The titanium plates disperse heat evenly with no hot spots, which makes this type of tool safer than other types of irons.
Titanium flat irons are not as heavy as ceramic or other metal irons, which makes them more comfortable to use and easier on your wrist and hand.
You can easily adjust your temperature settings with a titanium iron because these tend to have digital displays that allow you to select from multiple temperatures.
While there is some debate as to whether titanium flat irons damage hair less than other types of irons, most stylists believe it does cause less breakage over time due to its lightweight feel and the fact that less heat escapes.
And since titanium is not porous, it does not harbor bacteria, so your flat iron stays cleaner!
It heats quickly and evenly, generates less heat than other irons, has no hot spots for added safety, provides an even smoother finish with better product distribution along the hair shafts, requires minimal passes through the hair for sleeker locks, and is lightweight with low risk of damage to your tresses.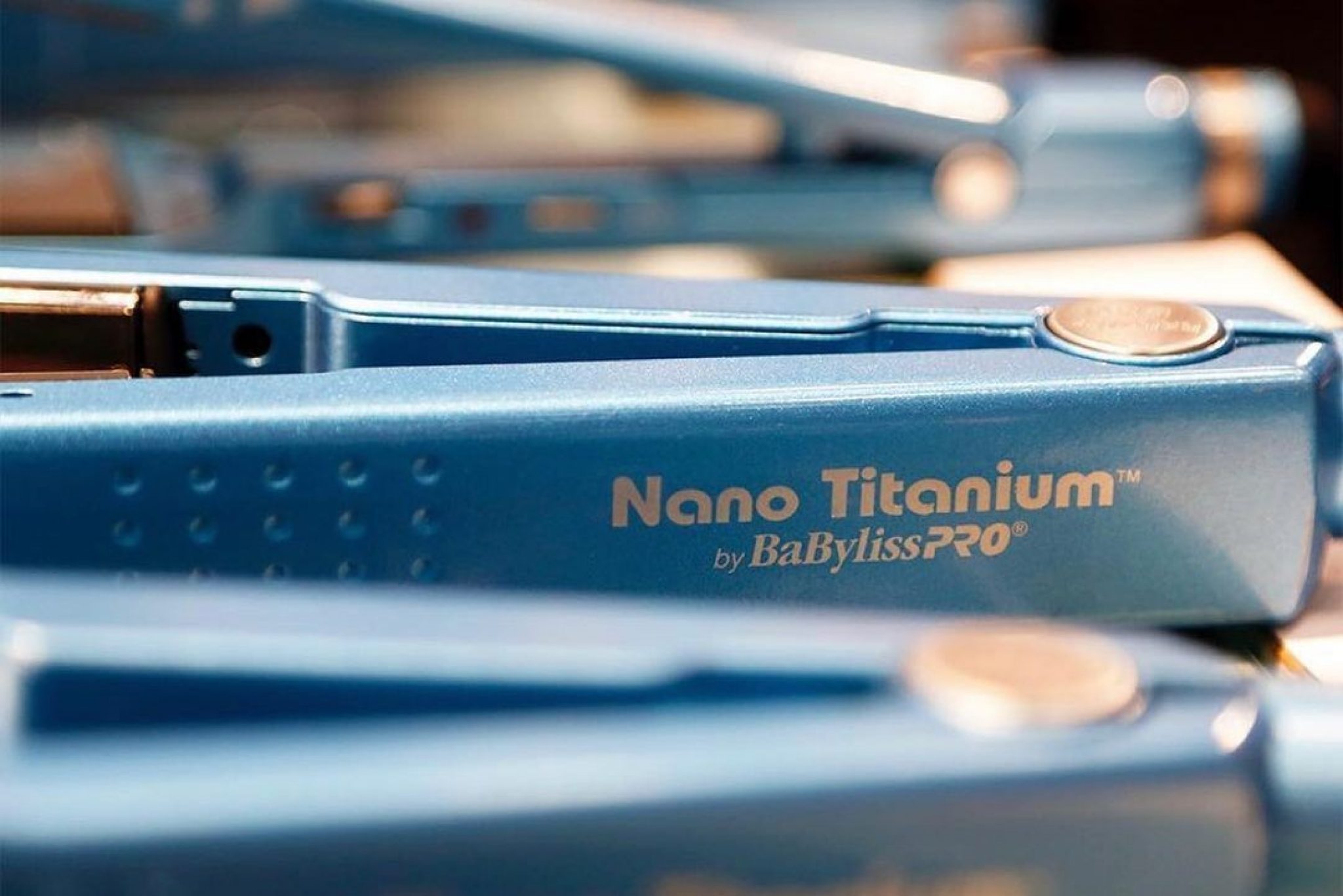 Titanium flat iron disadvantages
Titanium irons have a reputation for being more difficult to use than other types of irons because many people find them delicate and tricky to use.
The other con is that titanium irons tend to be more expensive than traditional ceramic or tourmaline-infused irons.
However, if the price is not an issue for you, then titanium may be able to smooth out your knottiest strands without taking much time or effort on your part.
FAQ
How to clean tourmaline flat iron?
I would say that the easiest way to clean a tourmaline flat iron is to use warm water and very mild soap. I usually also use a microfiber cloth and then let it air dry.
If I want it to be extra clean, then I might add some vinegar or another type of cleaner.
Is titanium or tourmaline flat iron better for fine hair?
However, if your concern is strictly having a tool for finer and thinner locks, then the answer would be tourmaline. Tourmaline irons are designed with the thinnest plates to not add extra bulk or weight to your strands.
Fine hair is more susceptible to damage and breakage because of its delicate nature. Tourmaline irons are perfect for fine locks because they will not add extra stress to the hair shafts.
Are titanium flat irons more damaging than tourmaline?
Yes and no. Tourmaline flat irons are better for your hair in the long term because they emit less heat than titanium irons. Titanium flat irons emit noticeable amounts of heat, which in turn causes major damage to the hair cells if used wrong.
On the other hand, quick heat is perfect if you are a professional stylist and know how to work with it safely. Keep in mind that, the tightly coiled or chemically treated hair will be damaged when exposed to high temperatures.
Also read:
Tourmaline or Titanium: So Which One to Pick?
This article has outlined the pros and cons of using titanium flat irons. Titanium irons are more expensive than other types of irons, but they heat evenly and quickly with no hot spots, distribute the product along the hair shaft to help reduce dry scalp and split ends, can be used by all hair types.
Titanium is also lightweight with a low risk of damage to your locks over time. There is some debate as to whether titanium flat irons cause less breakage than other types of irons, but most stylists believe it does because of its lightweight feel and the fact that less heat escapes.
If you can handle the price tag and want smoother strands without too much effort on your part then a titanium flat iron could be right for you!
Tourmaline flat irons will be best for you if you have thick, coarse hair or a tightly coiled texture because tourmaline stimulates the scalp and allows your style to boost your volume.
It also helps with frizz by smoothing out those pesky flyaways that can make styling difficult with thick, curly locks!