It's no secret that FHI is one of the hottest styling tools brands around. Below, I put together FHI flat iron reviews of the top 3 best that the brand has to offer, along with pros and cons.
Plus, I added a buyer's guide to help you on your hunt, finding the best flat iron for you and your hair.
About the brand
FHI hit the scene back in 2003, climbing its way to the top of the hairstyling tool ladder. In no time, they ranked as one of the best in the world, known for their signature and classy look with cutting-edge technologies that power each iron.
From design to function, each piece in their collection comes with high-ranking reviews. Now, you can find irons of all types created with hair protection in mind.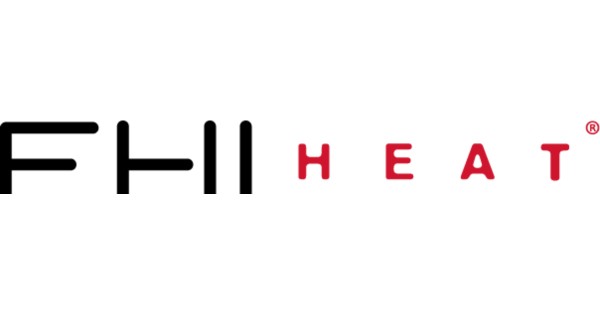 Unique FHI flat iron features
After checking out an FHI heat platform review, you might start to see a few things in common. All irons are dripping with quality, flaunting these key features.
Red ceramic plates (except the black diamond series!);
Adjustable heat setting from 140⁰F to 450⁰F;
Long swivel cord with 360⁰ rotation;
Negative ions that protect hair and block humidity;
Durable outer casing to protect the hands while styling.
Top 3 Best FHI Flat Irons Reviewed
FHI Tourmaline Flat Iron –

 Top Pick 

FHI Pro Flat Iron –

 Best for Short Hair 

FHI Heat Elite –

 Premium Choice 
1. FHI Tourmaline Flat Iron –
 Top Pick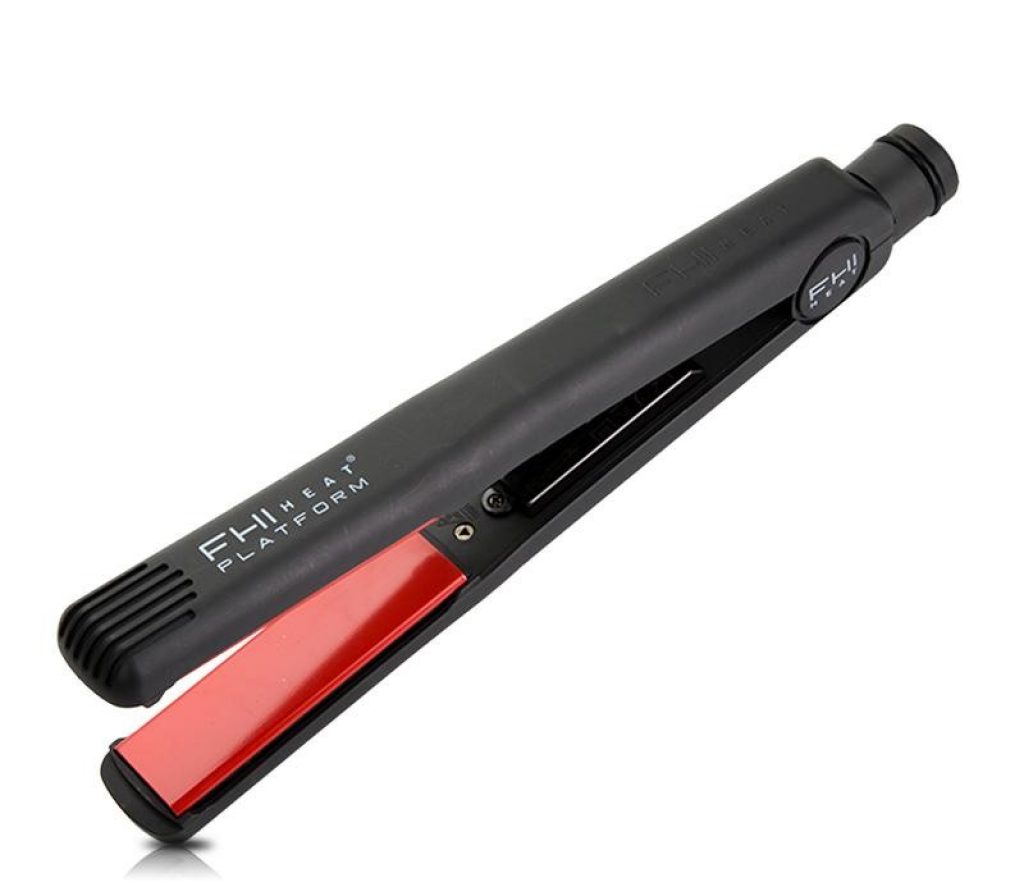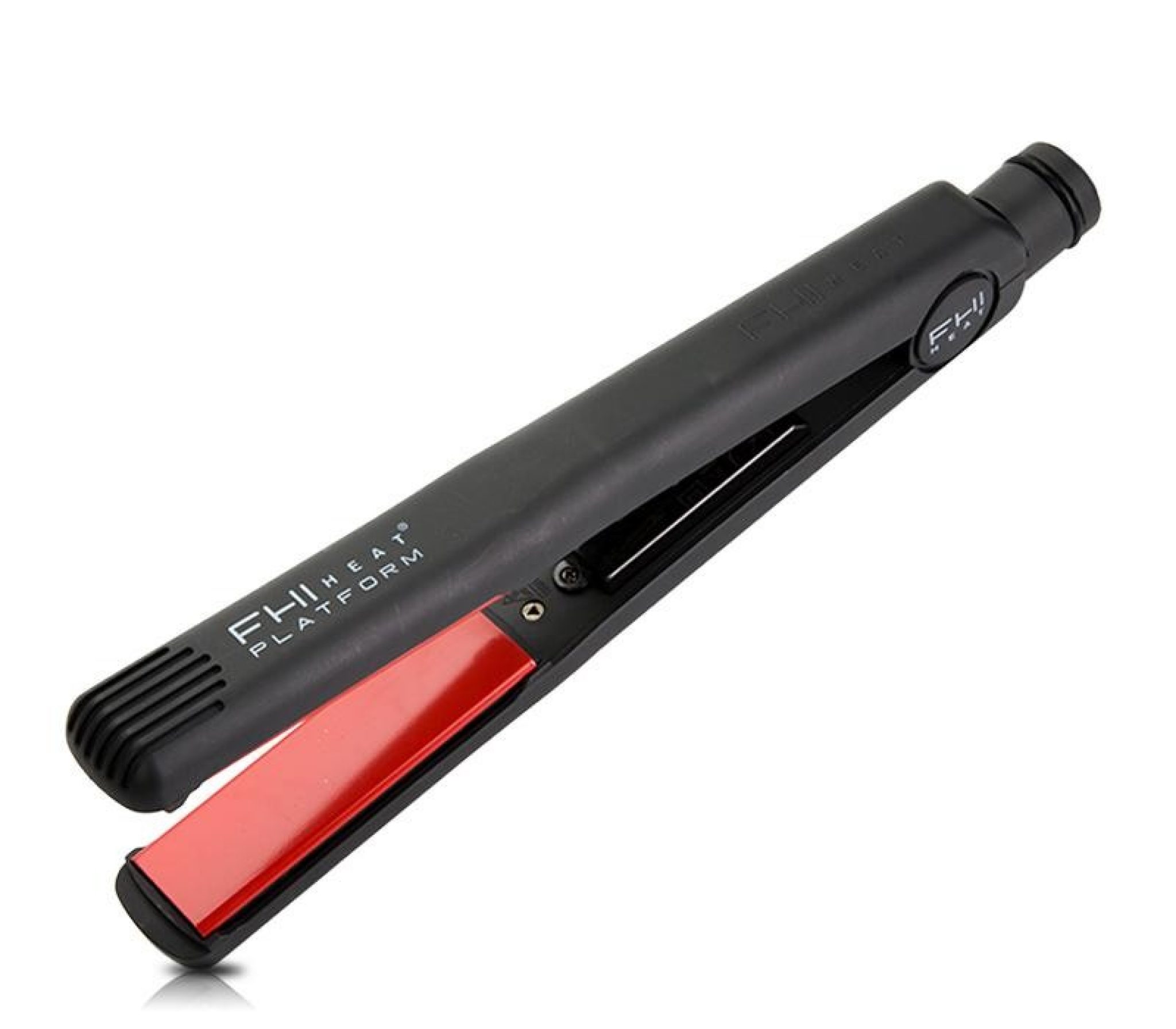 You can also find this product on Walmart.
Plate Width: 1″ Inch
Plate Type: Ceramic
Warranty: 1 year
Voltage: 110V
Temperature settings: 450F
For a do-it-all flat iron that won't break the bank, the FHI Tourmaline straightener is it. With elegance in mind, the design comes constructed with sturdy plastic that keeps the outside from heating up so that the hands and fingers are safe.
Plates have tourmaline ceramic baked in them for an even and smooth heat that keeps the hair soft and smooth. With negative ions, frizz is never a problem with this iron, keeping the hair looking its best.
Temperatures go from 140⁰F to 450⁰F, creating several styles from curly, to flipped, to straight. Voted as the best FHI flat iron, you'll have all that you need for the hair. Plus extra perks like an extended cord that swivel cord so that you have no styling limitations.
What we love:
The look is fabulous and classy;
The red ceramic plates come with three layers of baked tourmaline;
Uses negative ions to keep hair from frizzing or burning;
What we'd like to see:
Protection from overheating if left unattended;
Quick heat up.
The FHI Tourmaline is not only stylish but checks all the right boxes for the best flat iron. No matter what texture or length of your hair, you can create all the hottest and most sought-after styles using this flat iron.
Straightening Performance
9.9
---
2. FHI Pro Flat Iron –
 Best for Short Hair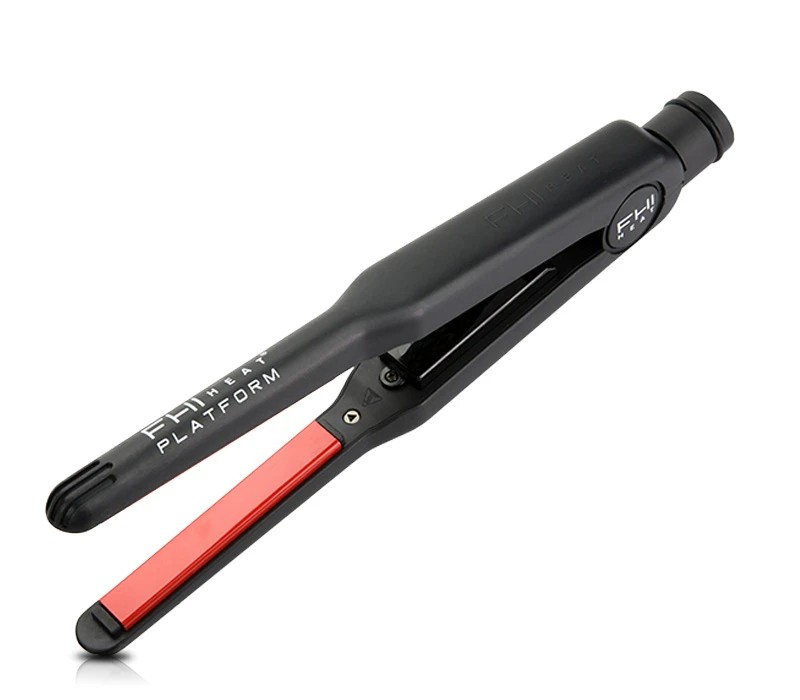 You can also find this product on Walmart.
Plate Width: 1/2″ Inch
Plate Type: Ceramic
Warranty: 1 year
Voltage: 110V
Temperature settings: 450F
Backed by the FHI name, this flat iron is the best in the brand for short hair. With red, tourmaline-infused plates that stretch long, coming in at 1/2 an inch in width to grip the perfect amount of hair.
For short hair, the thin design helps to get close to the scalp when styling, where you can choose to pull straight or start twisting for flirty curls. If you need a break or grab the next section of hair, hook it up and come back to it with its hanging closure.
Negative ions keep hair from frizzing up, blocking humidity and locking in moisture. This iron ranges from 140⁰F to 450⁰F, completely adjustable to find your preferred heat. Plus, like with other FHI irons, if left on, it will shut off after one hour to prevent burning.
What we love:
Temperatures go up to 450⁰F;
Negative ions help keep hair smooth and silky;
Comes with automatic shut-off after 1hr.
What we'd like to see:
For shorter hair, this flat iron works best. It gets closer to the scalp and keeps it from damaging the hair from high heat. It can do all styles, from curling to waving and more, keeping heat even and smooth and infusing hair with healthy ions that lock in moisture.
Straightening Performance
9.7
---
3. FHI Heat Elite –
 Premium Choice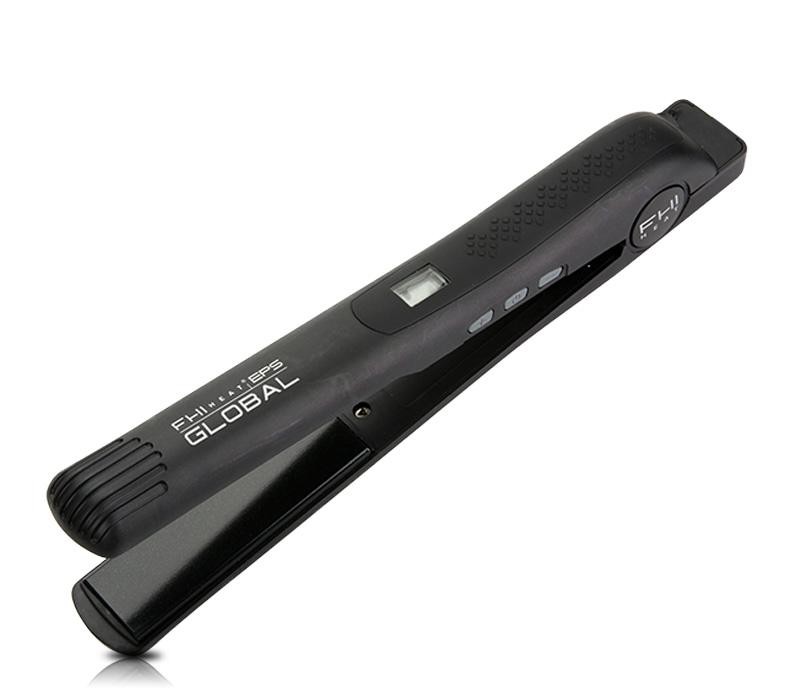 You can also find this product on Walmart.
Plate Width: 1.25 inches
Plate Type: Ceramic
Warranty: 1 year
Voltage: 110-220V
Temperature settings: 450F
Compared to other FHI straighteners, this one comes with a little bit of extra luxe, thanks to the black diamond ceramic. Featuring universal voltage and hand touch technology, you can find the best temperature for your hair type, choosing from 266⁰F to 450⁰F.
It shuts off after an hour of inactivity, keeping your stuff protected even if you forget. The black diamond ceramic helps lock in more moisture than other FHI irons, even if you're using the maximum heat setting to create styles for coarse or textured hair. Plates stretch across 1″ to help when straightening, curling, or crimping, keeping the hair from burning and locking in silky shine.
What we love:
Specialty black diamond plates lock in 25% more moisture;
Hand touch technology helps to adjust temperatures quickly;
1" plates perfect for all styles.
What we'd like to see:
Lacks finger grips and resting places for the thumb.
FHI went all out on this iron, fusing it with black diamond plates to keep hair moisturized and silky. No matter what type of hair you have or how long it is, this iron is a great pick, fused with lots of goodies and helping to keep your hair looking its best no matter what style you're going for.
Straightening Performance
9.7
---
FHI Flat Iron Buyer's Guide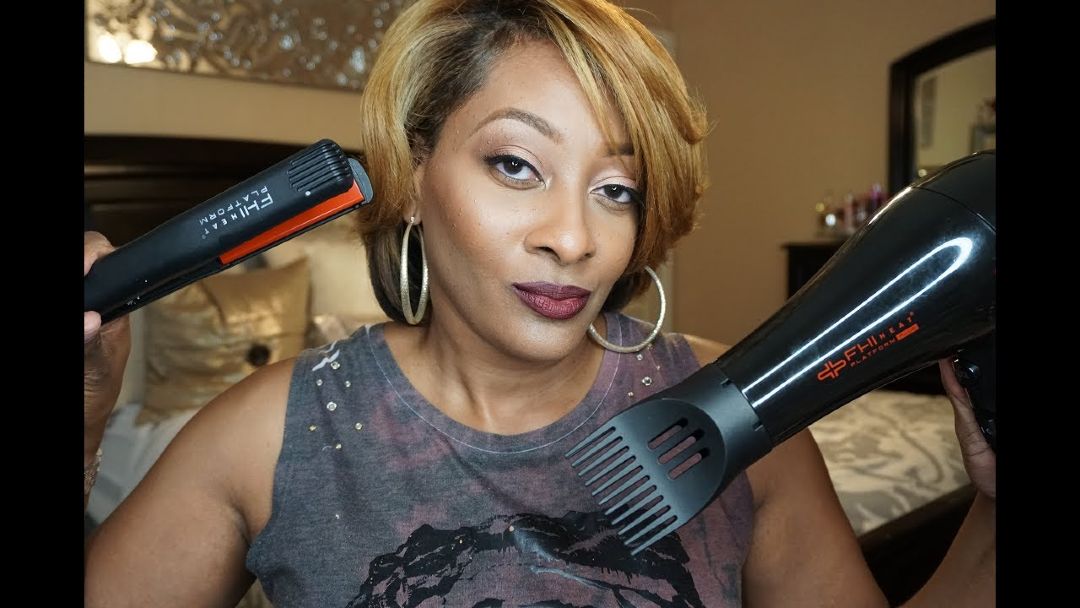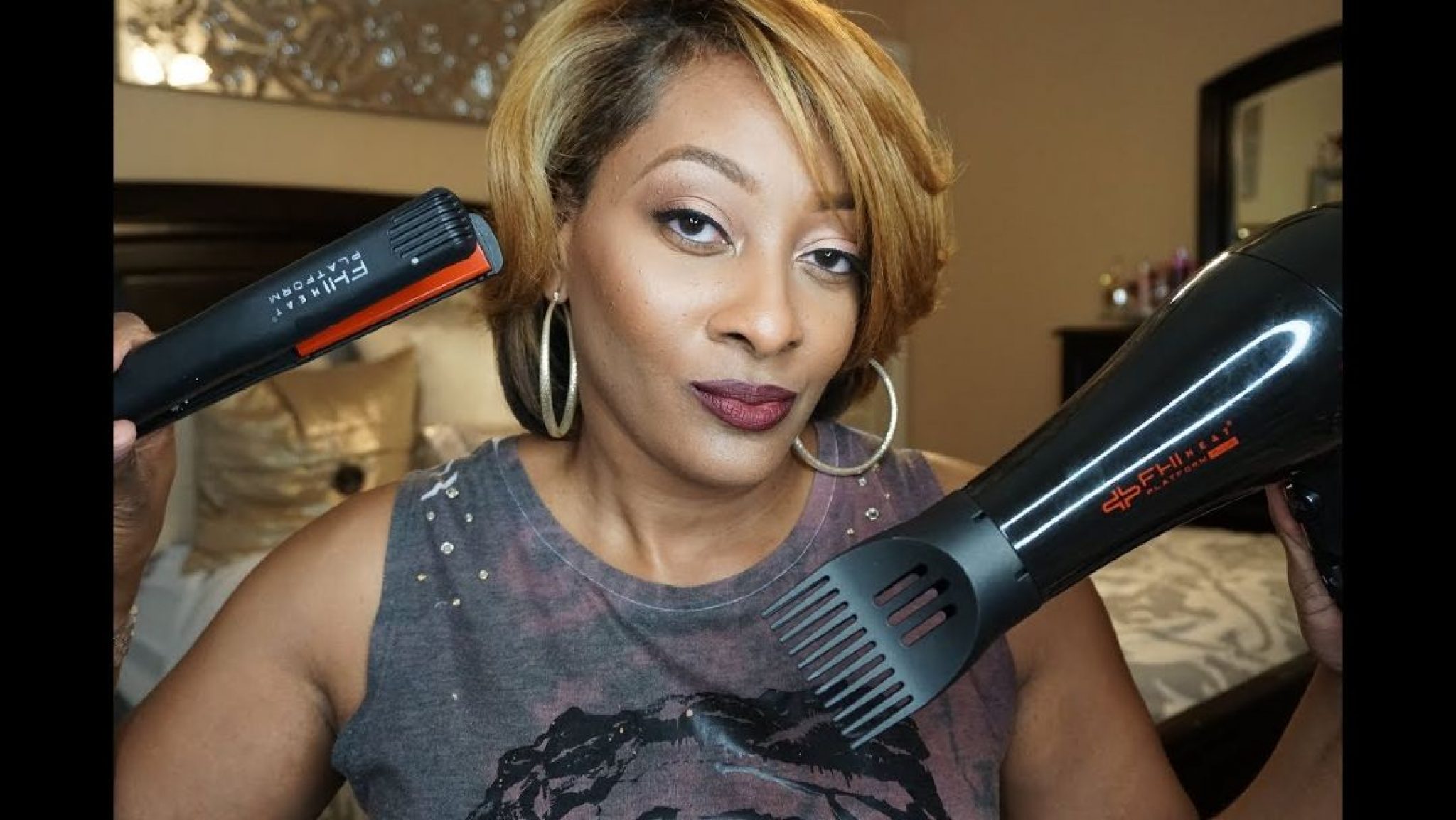 What things to look for when picking a flat iron?
When searching for the perfect flat iron, you might not know where to start. Instead of skimming through FHI titanium flat iron reviews or beauty blogs, start with a look at your hair and the type of styling you'd like to achieve.
In this way, you can determine which iron is the best pick for you and your mane. Some things to consider are the:
Materials
First of all, take a look at the materials, paying close attention to the materials that make up the plates. You want to go for flat irons made with quality materials that keep the heat evenly dispersed and seal moisture in.
When it comes to FHI irons, many come with quality plates infused with negative ions that block humidity and tame frizz induced from styling.
Heat Range
Another thing to check for is the heat settings. Different levels of heat work better for different textures. The rule of thumb is, the more course the hair, the higher the temperatures.
Most irons top out around 450⁰F, which could be too hot for finer or thinner hair. Also, in terms of heating, the faster irons heat up, the faster you can style. So, try to find irons with different and adjustable heat settings.
Size
Lastly, take a look at the size. Not only do you need to consider the length but also the width of the iron. Different sizes work better with different styles. Short hair works best with thinner plates that get close to the root.
Longer hair works with any widths though you should stay under 2 inches. Choose smaller widths for tighter curls and larger for fast, quick straightening to achieve the look you want.
FHI Flat Iron FAQ
What size FHI flat iron should I buy?
That depends on the length of your hair, the texture, and the look you hope to achieve. Flat irons allow for curls, twirls, and straight styles, giving you flexibility.
For short locks, go with 1″ straightener and, for longer hair, don't go below 1/2 inch. If you want straight locks, go for irons with more width.
Can I get curls with FHI flat iron?
Yes, you can! To create curls, wrap hair around the iron and pull, releasing a bouncy curl. It takes a bit of practice. However, once you get it, you can curl your hair in seconds.
What is the warranty on FHI flat irons?
FHI will repair or replace any faulty piece of the flat iron at any time. They stand by their products and, if there is something wrong with your iron, contact them. They'll take care of it in no time.
Where are FHI heat platform flat irons made?
FHI irons are made in Korea using carefully selected materials to create a quality styling tool.
Also read:
Concluding My FHI Flat Iron Reviews
After looking at all of the FHI hair straightener reviews, your choice should be a little clearer. You may have picked your favorite while reading but, if not, feel free to drop us a line and clear up any doubts you might have before finding the perfect match for you and your hair.
Never have a bad hair day again, using a quality hair iron to create the most raved-about styles of today. We know you can, and we can't wait to see them!