All hairstyling enthusiasts know that flat iron is a type of appliance that can be used to style hair. It works by using a heated metal plate that is pressed against the strands of hair, causing them to straighten and also preventing them from becoming too frizzy.
Flat irons are available in different sizes depending on your needs and preferences – they range from small handheld ones for those with shorter or finer locks, all the way up to large models designed for those with longer hair!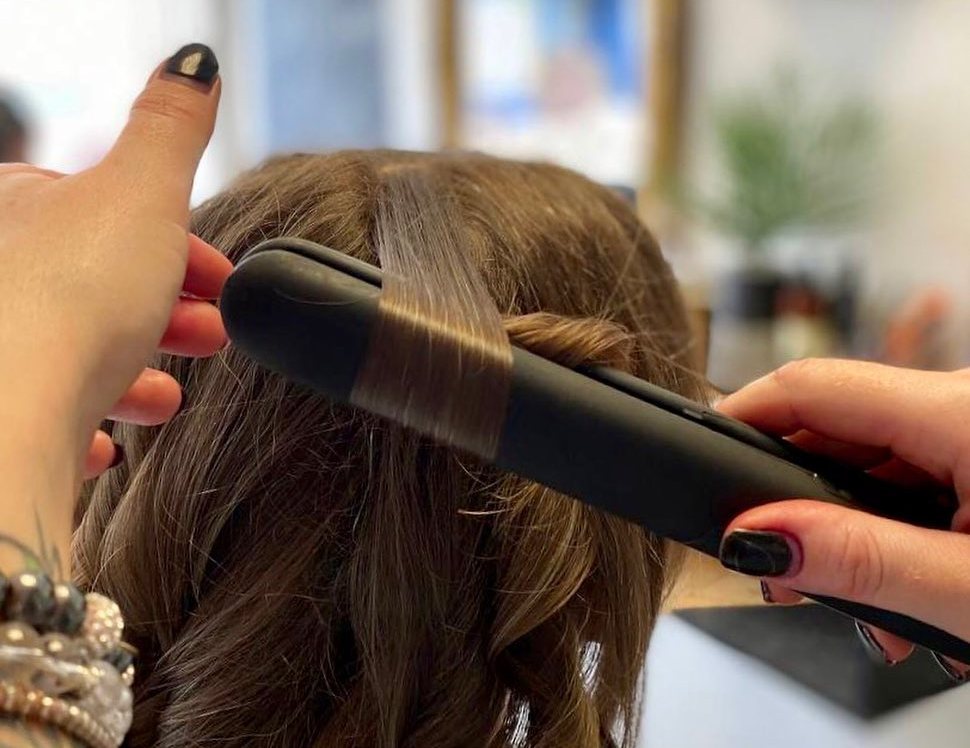 Why Is It Important to Pick the Right Flat Iron Size?
Flat irons come in many sizes and shapes. The size of the plates affects the amount of heat applied to your hair and how straight it gets. Hair with a long length and more layers will need a large plate size to make sure you can reach all areas of your hair with one pass.
However, smaller plates are usually recommended for short, fine hair because they focus on more specific sections of your hair. The size of the plate also helps you get more waves and curls in different areas of your hair.
Remember that depending on your curl pattern (tight vs loose), your style (straight vs wavy), and the thickness of your hair, you might need two different plate sizes.
If you are styling your hair for the first time, always use a larger plate size to make sure you don't miss any sections. Once your hair is straight or curly, use a smaller plate size to get more defined curls and waves.
Recommended flat iron size chart
HAIR TYPES
HAIR LENGTHS
PLATE WIDTH

Coarse, Thick, Curly

Above Shoulder
½ – 1 ½ Inch
Shoulder Length
1 – 2 Inch
Below Shoulder
1 ½ – 2 inch*

Normal, Medium/Average
Medium Thickness or Wavy

Above Shoulder
½ – 1 ¼ Inch
Shoulder Length
1 – 1 ½ Inch
Below Shoulder
1 ½ – 2 inch*
Fine, Thin, Damage or
Naturally Straight Hair
Any
1 Inch
Fragile Hair
Any
½ – 1 ½ Inch
 Flat Iron We Recommend: BabylissPRO Nano Titanium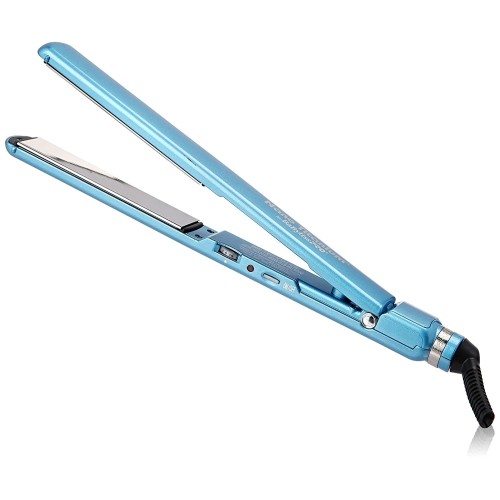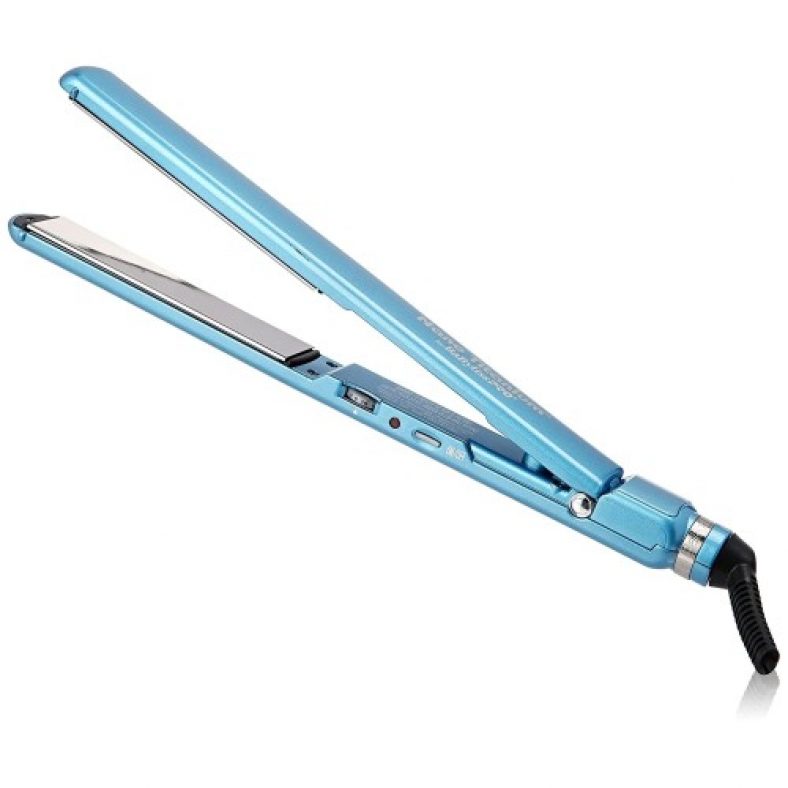 When Do You Need a Smaller Flat Iron (Less Than 1 Inch)?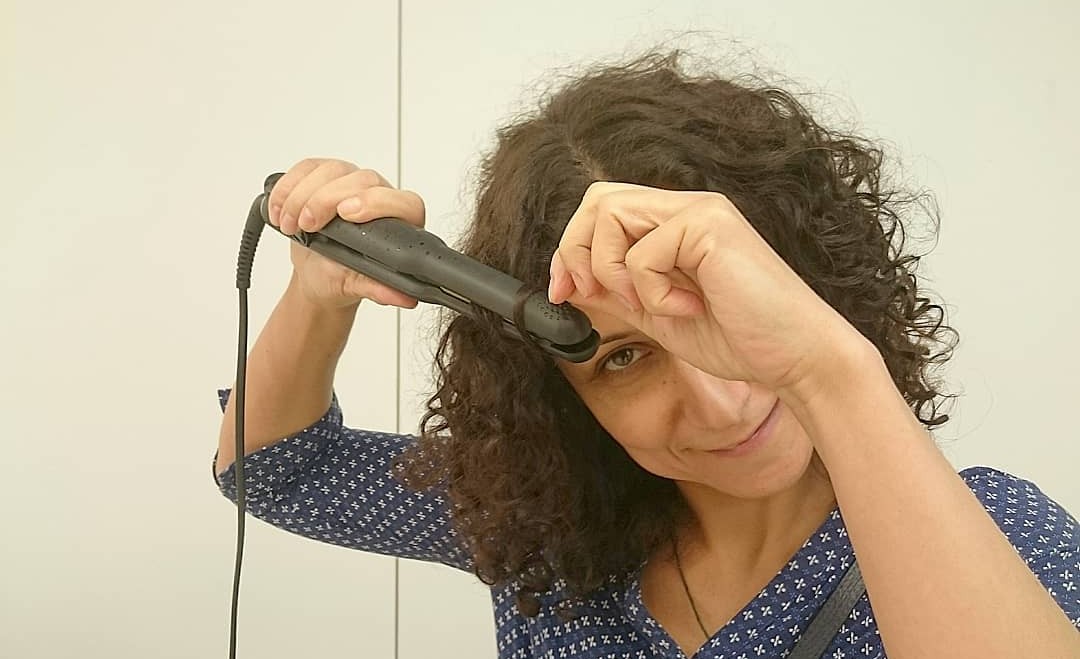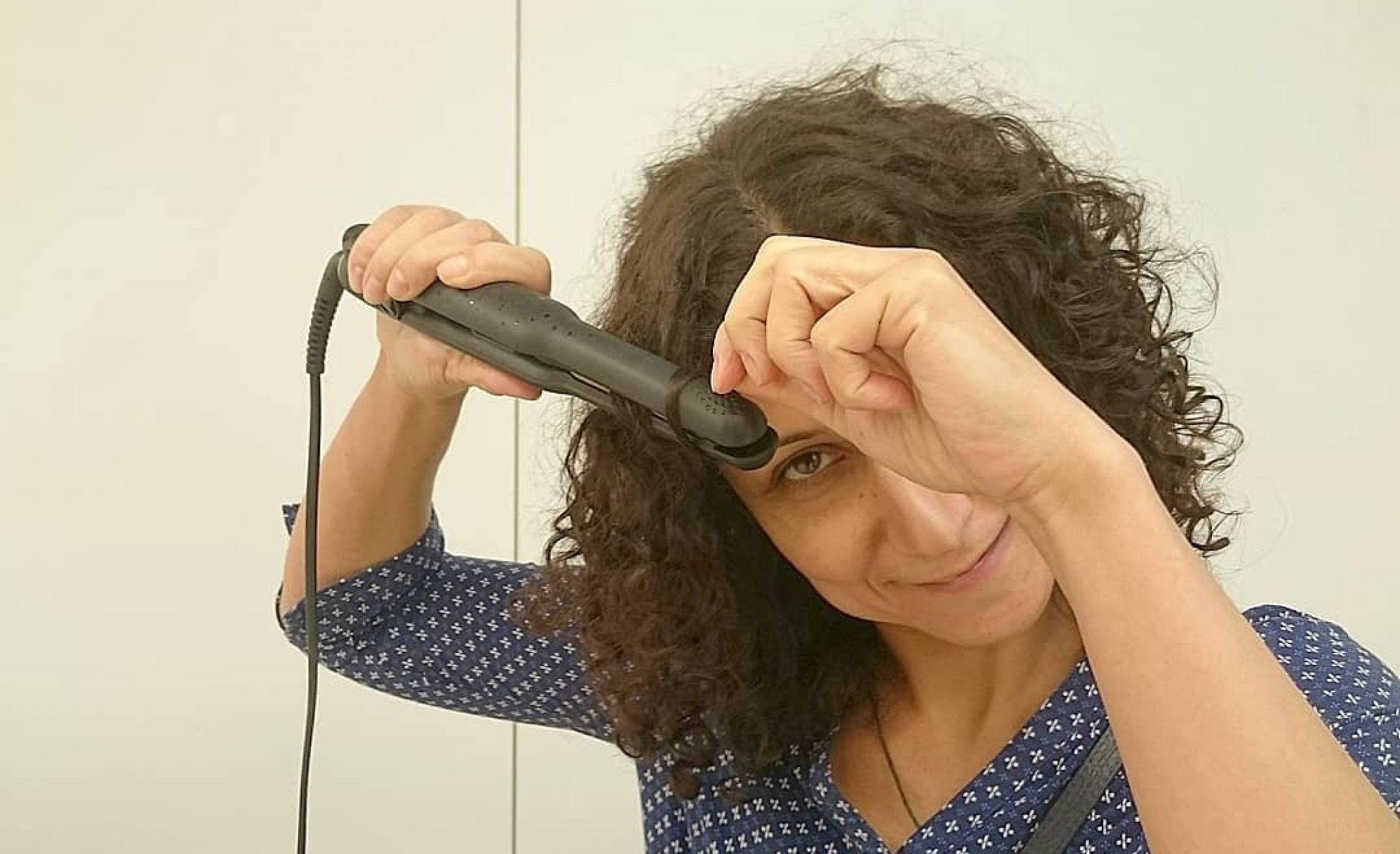 Smaller irons are great for finishing touches on short styles, edgy looks, and getting the perfect flip. They're also good for mixing up your style with different textures to achieve a variety of styling options.
What hair type do they work best on?
The size is good for all hair types from fine to coarse, and even fragile or damaged hair.
What are the benefits vs. a 1-1½ inch flat iron?
Depending on your hair type, a smaller size will be easier to hold and flatten shorter strands with less risk of burning knuckles or accidentally touching skin or other body parts with hot plates. You'll also be able to maneuver around shorter hairstyles more easily.
The downside is that a 1/2 inch hair straightener will take longer than a larger iron to complete your style, and the high heat required to achieve great results may further damage fine hair with too many passes over each section.
Since you can't cover as much hair with this size, styles will take significantly longer to create.
What Hair Are Regular Size Flat Irons (1 – 1.5 Inch) Good For?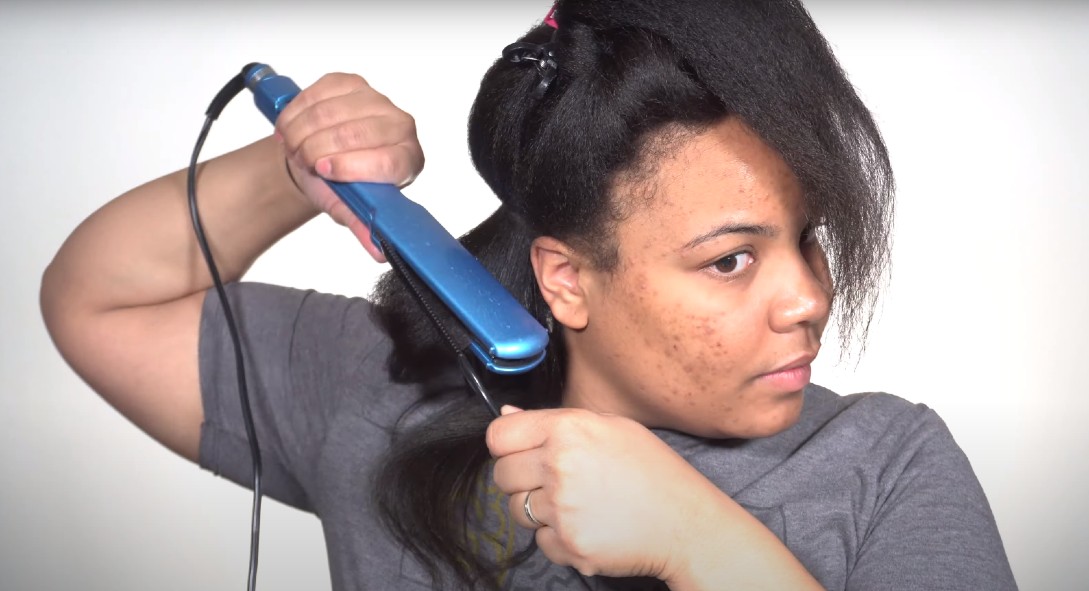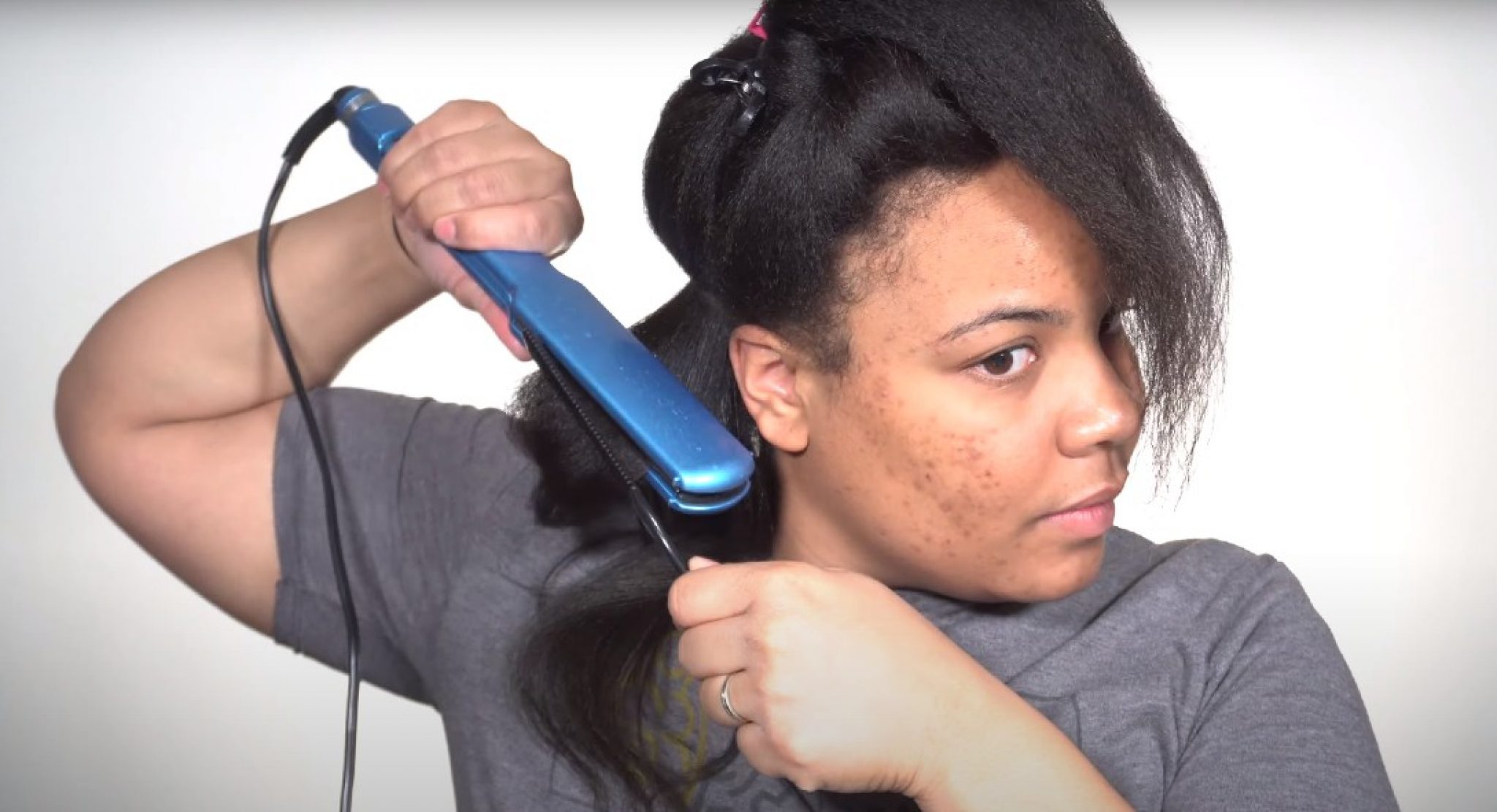 Medium-length hair.
This size covers all lengths except for extremely short, pixie cuts & very long hair (below shoulder or so). 1 inch flat irons are not made for this purpose.
They are too big for the shortest lengths of hair, they will pull out way more than necessary if you try to straighten even slightly longer lengths & it just becomes a pain in the butt – pun intended.
1 inch irons are also great if you have short hair that you just want to smooth out or style messily into waves or curls.
What hairstyles can I create with 1-inch flat iron?
Straight, wavy & messy looks are possible with this size.
It can also be used for touch-ups or to make any unwanted waves & curls fall down – especially after you've applied your styled product (gel, cream, etc.)
If you have short to medium hair, 1 inch flat irons are ideal for creating various hairstyles.
What Hair Are Larger Size Flat Irons (1.5 -2 Inches) Good For?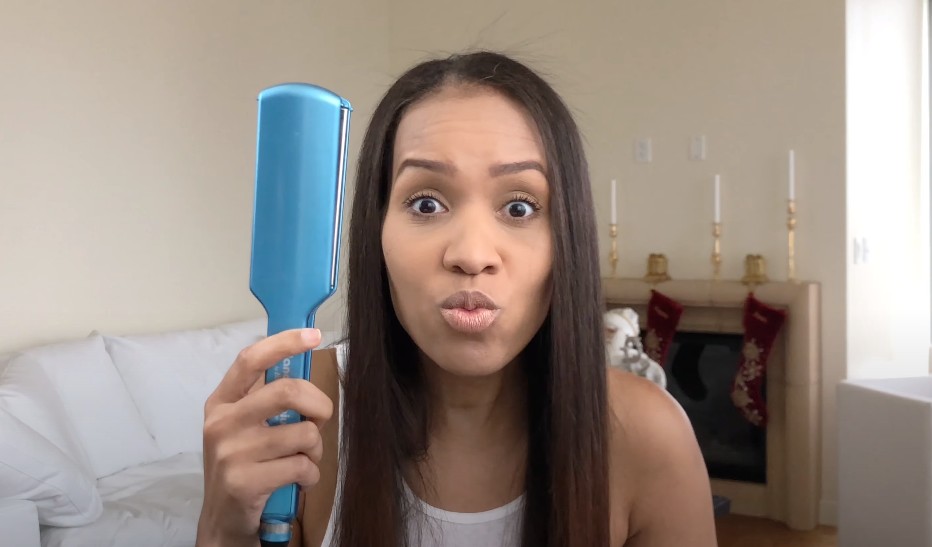 1.5 to 2 inches is a great size for looser curls and waves, natural African American hair, and long thick hair. If you have finer, straighter hair, it's probably best to stick with a smaller-sized flat iron (1 inch or less), unless your hair is very long.
While some women choose to use small irons on their thick locks of hair, the size of the hair is not necessarily proportional to how much heat it can handle. You may need to use a larger size flat iron if your hair is long and thick.
If you want to straighten longer, thicker hair, opt for a 1-inch or larger flat iron that has ceramic plates that distribute heat evenly across all of them.
If you have very long hair, a 2-inch flat iron is going to be more manageable than a 1.5-inch or 1″ one.
Flat iron with large plates is not proper for thin and damaged hair. This type of flat iron may damage your hair due to its larger area and high temperature that can burn and dry out fine and thin hair easily.
If you want to straighten fine or thin hair, I recommend using a 1-inch size flat iron.
FAQ
What is the best hair straightener size for thick hair?
The best flat iron size for thick hair would be 1.5 inches. This size will ensure that you get a straightening effect without getting too close to the scalp.
At the same time, the heat won't be so high that it damages your hair or makes it frizzy. If your hair is really long, you could also use a 2-inch size to achieve the same effect.
What size flat iron should I get for fine hair?
You'd think that because fine hair is so thin, it would need a tiny flat iron. But the truth is, every strand of your hair should be treated as if it were thick to ensure that all of your hair is straightened evenly.
So choose a flat iron that will cover more surface area to help avoid accidentally leaving behind a section of your strands. For this purpose, we recommend a 1-inch flat iron.
What is the best hair straightener plate size for damaged hair?
The best size for damaged hair is 1.5 inches. The bigger the flat iron, the more it pulls your hair when straightening, which can result in breakage and/or dryness. A flat iron with 1.5 inches is not too big or too small; hence, it helps to straighten your hair without pulling or damaging it.
What is the best flat iron plate size for creating curls?
The best flat iron size for creating curls is 1″. This size will create the most natural-looking curl, and it will give you the maximum amount of control.
Other sizes may work as well; smaller ones might be better for tighter, bouncier curls and larger ones might be good for looser, fuller-looking waves.
Also read:
To Conclude
Today we talked about the different sizes of flat irons and how their size can affect your hairstyle. We also briefly discussed the benefits and drawbacks of using a larger-sized flat iron on your hair versus a smaller or regular-sized one.
Feel free to share your personal experience and ask questions in the comment section below.