There are many men out there who want to straighten their hair or at least make it less frizzy. Their main dilemma would be whether they can use the hair relaxer that is made for women.
Before choosing the relaxer to use, men should identify their hair type and texture. It is better to get help from a professional stylist. For Caucasian men wanting to straighten their hair, Japanese straightening might be a better option.
For black men's hair, it is better to stick to the traditional lye or no lye relaxers. Lye relaxers are very damaging to the skin and scalp and always get a stylist to apply them for you. The scalp should be protected with a petroleum-based product so that the relaxer doesn't get in contact with the skin.
No Lye relaxers are as good as lye and after the relaxing process, you should use a chelating shampoo to get rid of the buildup that some no lye relaxers can cause.
Top 6 Best Hair Relaxers for Men
PHYTO SPECIFIC Phytorelaxer Index 1 –

 Top Pick 

Affirm Fiberguard Sensitive Scalp Relaxer –

 Runner Up 

ORS Olive Oil Professional Creme Relaxer –

 Best for the Budget 

Softsheen Carson Precise No-Lye Original Relaxer Twin Pack
1. PHYTO SPECIFIC Phytorelaxer Index 1 –
 Top Pick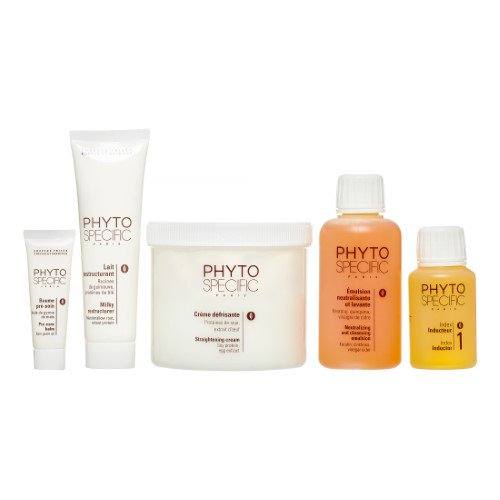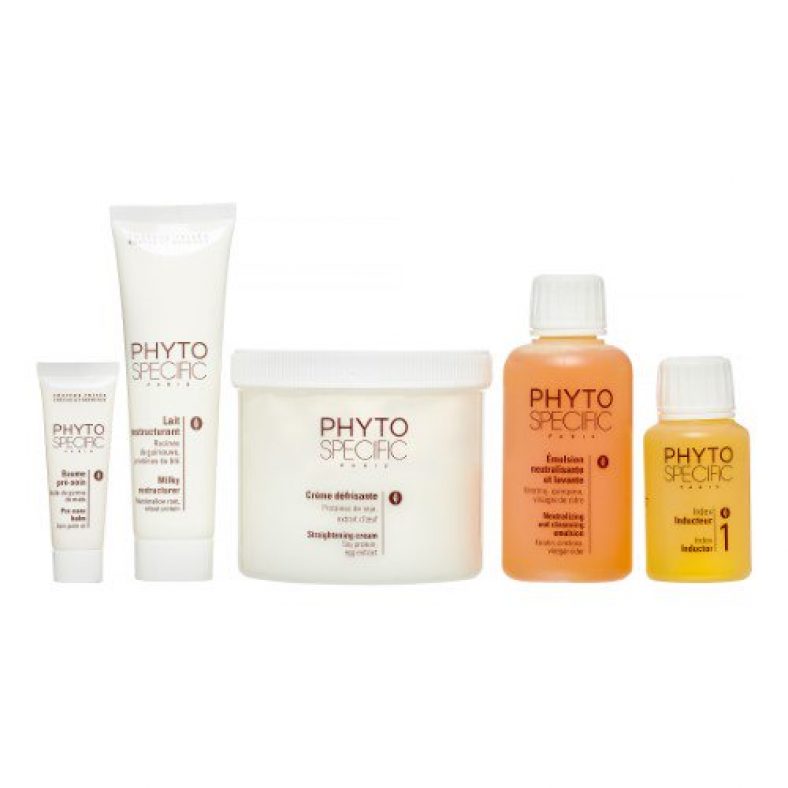 You can also find this product on Walmart.
Formula: No-lye
Hair Type: Delicate and fine hair
Size: 50 Milliliters
My favorite relaxer for men's hair (basically for any hair) is a professional hair care product from PHYTO PARIS that is part of their phytorelaxer line of products. This is a great product, I've been using for years. Phytorelaxer Index 1 is a light-weight, non-greasy cream that effectively relaxes the hair without weighing it down.
The formula contains a combination of precisely selected extracts and specific essential oils that provide a deep-down action to combat hair tension and add shine. It easily transforms curly, frizzy, dry hair. This intensive treatment locks in vitamins and restructures hair, leaving it soft, silky, and shiny.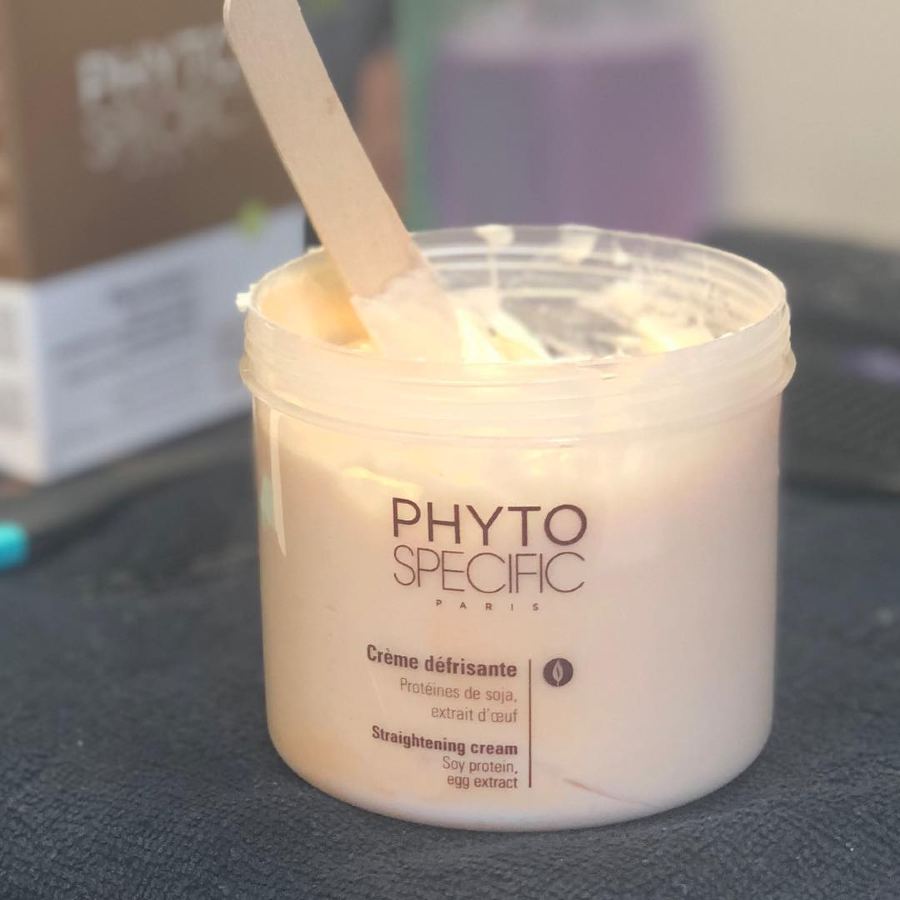 This gentle relaxer is hydroxide-free and doesn't contain harsh chemicals which is perfect for home use on fine hair and sensitive scalp. Because most of the ingredients are natural, your hair will not last as long straight as it would with a chemical relaxer.
However, it's so much better for the health of your hair. If this makes you feel any better, this is the relaxer Oprah uses on her hair and as you can see and as you well know, Oprah has hair for days.
What we like:
Gentle formula and 100% natural active ingredients;
Paraben  and silicone free;
Great smell;
Can be used at home.
Take note:
Straightening Performance
9.8
---
2. Affirm Fiberguard Sensitive Scalp Relaxer –
 Runner Up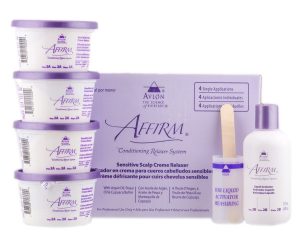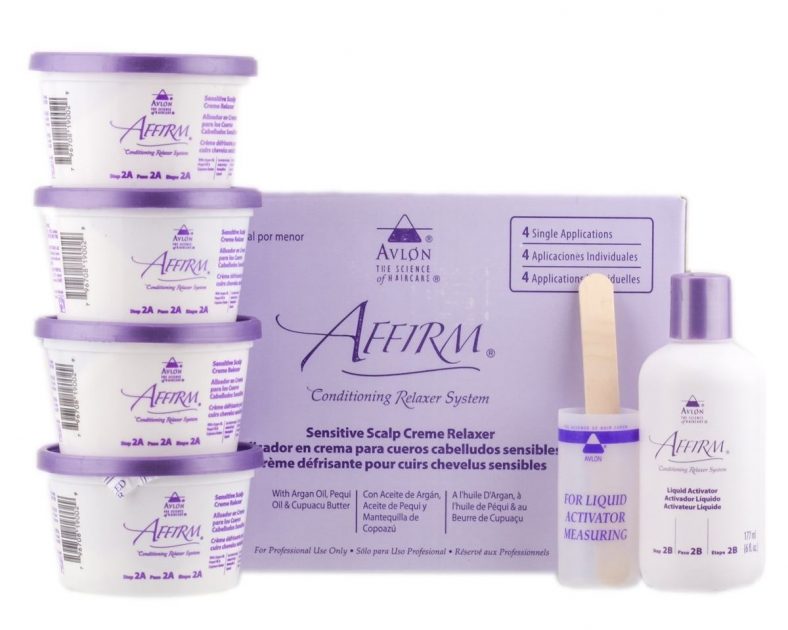 You can also find this product on Walmart.
Formula: No-lye
Hair Type: Damaged
Size: 12 Piece Set
Avlon FiberGuard Fiberstrong Relaxer 9 Kit, is the one of the mildest relaxers available. It contains the highest quality ingredients that produce a smooth, creamy, non-irritating relaxer formula. It produces superior curl retention with a smooth, silky texture and shine.
The Avlon FiberGuard Sensitive Hair Relaxer Kit is a strong, permanent hair relaxer in a no-mix relaxer system. It is designed for those with sensitive scalps that need extra moisture. The kit includes: FiberGuard Relaxer, Activator No. 2, Neutralizer No. 3, Shampoo, and Conditioner.
Fiberguard Hair Relaxer is specially formulated for curly and coily hair. Its superior, non-damaging formula contains no thioglycolates. This relaxer is gentle on the hair and scalp, and will not cause your hair to become brittle or dull. This kit contains enough product to relax hair on the head and neck area of most individuals.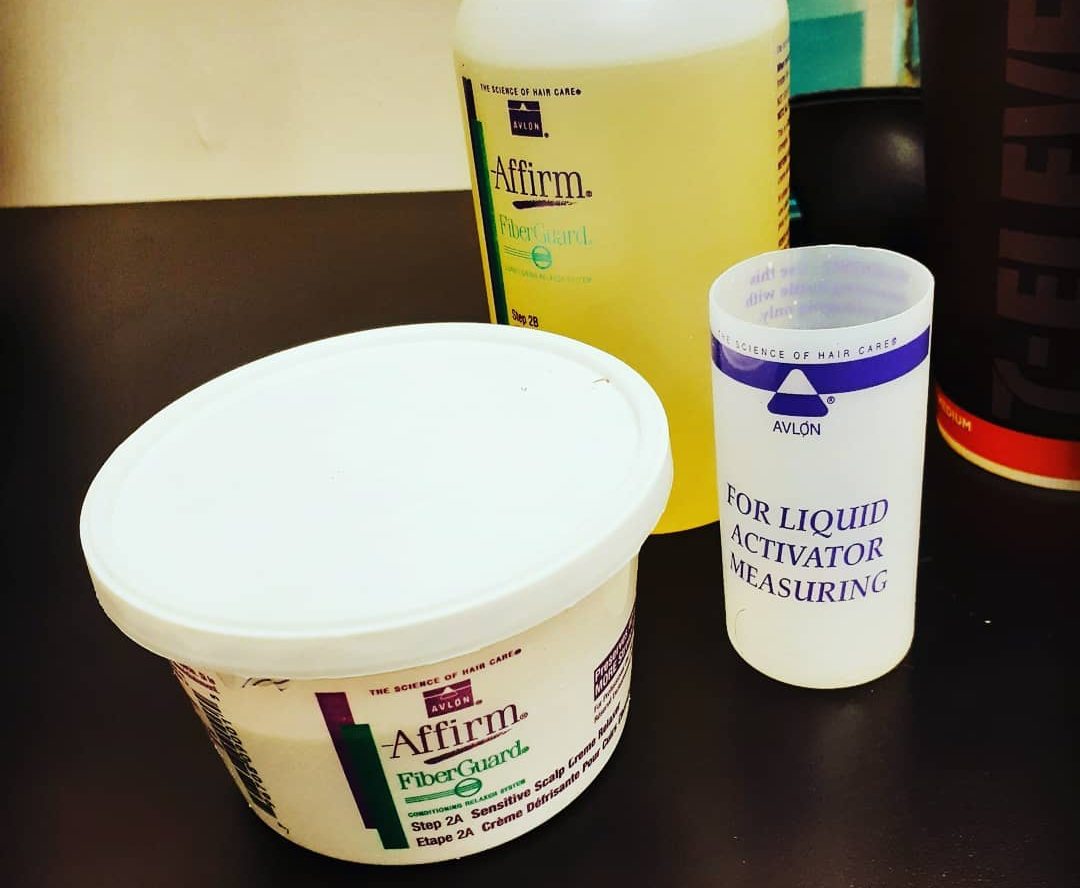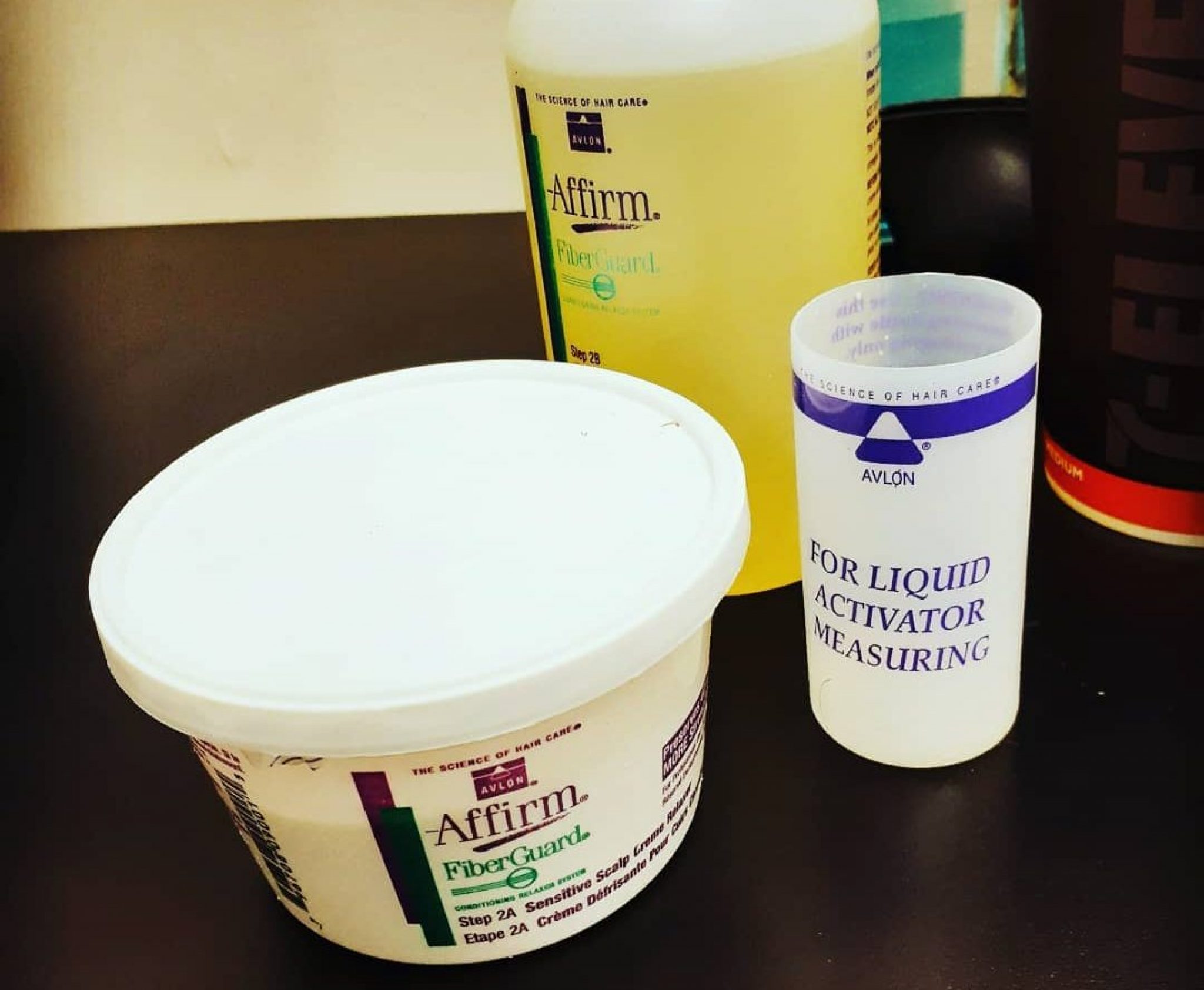 What we like:
Great for color-treated or damaged hair;
Gentle;
Easy to use and has all the needed products in one kit;
Can be used at home.
Take note:
Straightening Performance
9.6
---
3. ORS Olive Oil Professional Creme Relaxer Extra Strength –
 Best for the Budget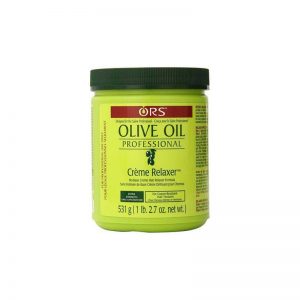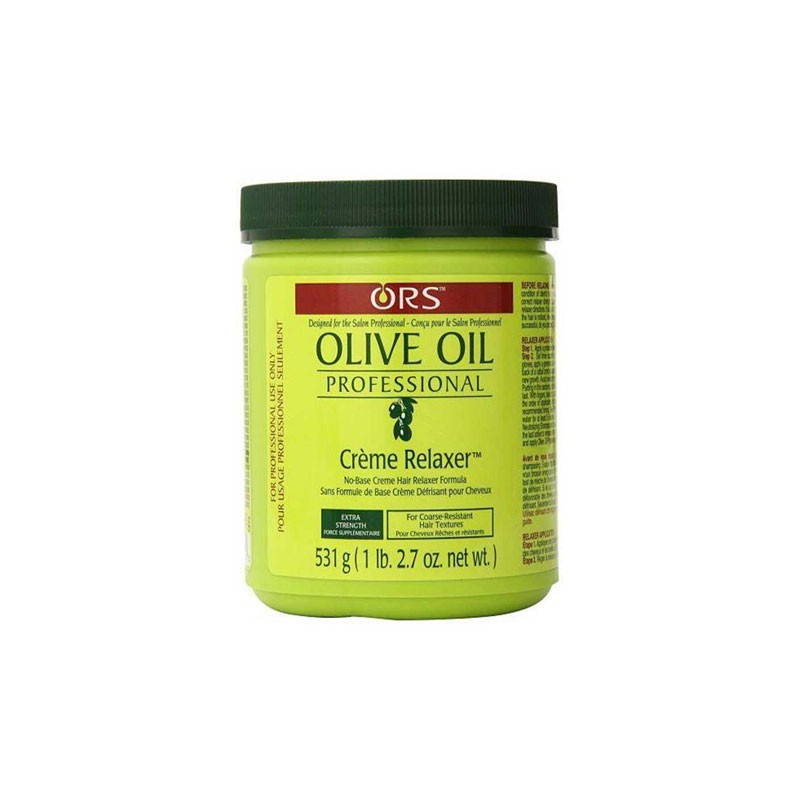 You can also find this product on Walmart.
Formula: Lye
Hair Type: Normal
Size: 18.75 Ounce
This relaxer cream is infused with olive oil and a gentle, yet effective, relaxer system. It is designed to leave the hair feeling soft, silky and moisturized.
ORS Olive Oil Professional Creme Relaxer Extra Strength is a deep penetrating moisturizing formula for Permanent Relaxer application. This product has been reformulated to incorporate Olive Oil in place of Petrolatum and is a proven technology that was developed in 1956. The Olive Oil in this formula allows the cuticle to remain closed, so it will not absorb any of the relaxer solution. It is ideal for chemically treated hair. Olive Oil is a natural emollient that will soften the hair shaft; it is also a humectant that will moisturize the hair. This product will also condition the hair, eliminating dryness.
This creme relaxer with olive oil formula is recommended for hair that is coarse, curly and resistant to relaxers. It contains mild relaxer that can be used on all types of hair. This super-strength hair relaxer reduces the need for double processing and is great for touch-ups, damaged hair, and coarse, curly hair. It relaxes hair up to 3 levels and removes frizz.
FAQ:
How many applications will I get out of this and how often can I use it?
It depends on the length of your hair and the texture. I have fine hair and it's cut in a pixie cut and this size (18.75 Ounces) lasted me about 5 months give or take. I use this 6 – 8 week in between again my hair cut influences my decision. When my hair was a longer length I used a relaxer every three months.
Can you reuse this relaxer?
Yes, I used it twice. It's enough to use almost three times if you have short hair
Is there any way of getting it out of hair if I don't like the outcome?
This is a permanent thing. To get it out you will have to let your hair grow out and continuously cut the relaxed straightened hair until you get your original texture back. I don't suggest you use this if relaxed straightened hair is not what you want.
What we like:
GSuits fine hair;
Contains Olive Oil and lanolin;
Leaves hair silky.
Take note:
Straightening Performance
9.7
---
4. Softsheen Carson Precise No-Lye Original Relaxer Twin Pack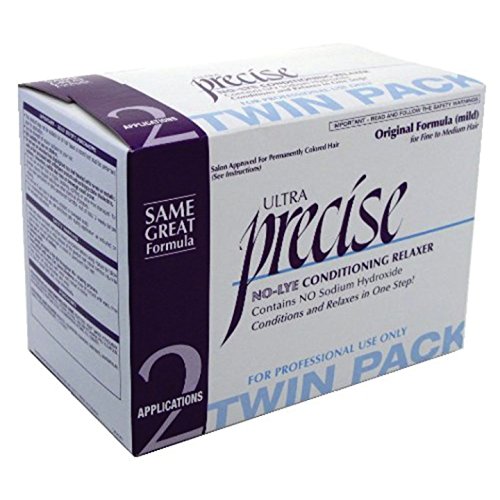 Formula: Cream
Hair Type: Damaged
Size: 1 Pounds
Softsheen Carson has created a product to help you get the hair of your dreams! Now, no more fretting over thinning or balding; this powerful formula will keep your tresses strong, manageable and air-dried into perfection.
Whether what you have in mind is short locks or long ones, Softsheen Carson's revolutionary solution makes it possible for everyone to achieve their desired look with ease.
What we like:
Leaves you with thick, manageable locks
Suitable for short and long hair types
Quality product
Affordable pricing
Made with natural ingredients
Take note:
Completing the application process can require a significant amount of time, due to its three-step system
Due to the differences between individuals' hair types and conditions, not every result is guaranteed
I really like this hair relaxer for men's hair. After following the instructions to a tee, I soon discovered my man's hair had changed for the better. It became softer and denser in texture - something that would've been difficult to achieve with just three simple steps! Now that hishair has recovered its fullness, I can confidently affirm that this solution met all of its promises; transforming thinning locks into strong and voluminous tresses. Although the process took more time than I anticipated, it was worth every second!
Straightening Performance
9.5
5. TCB No Base Hair Relaxer For Men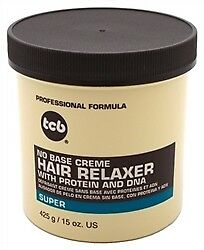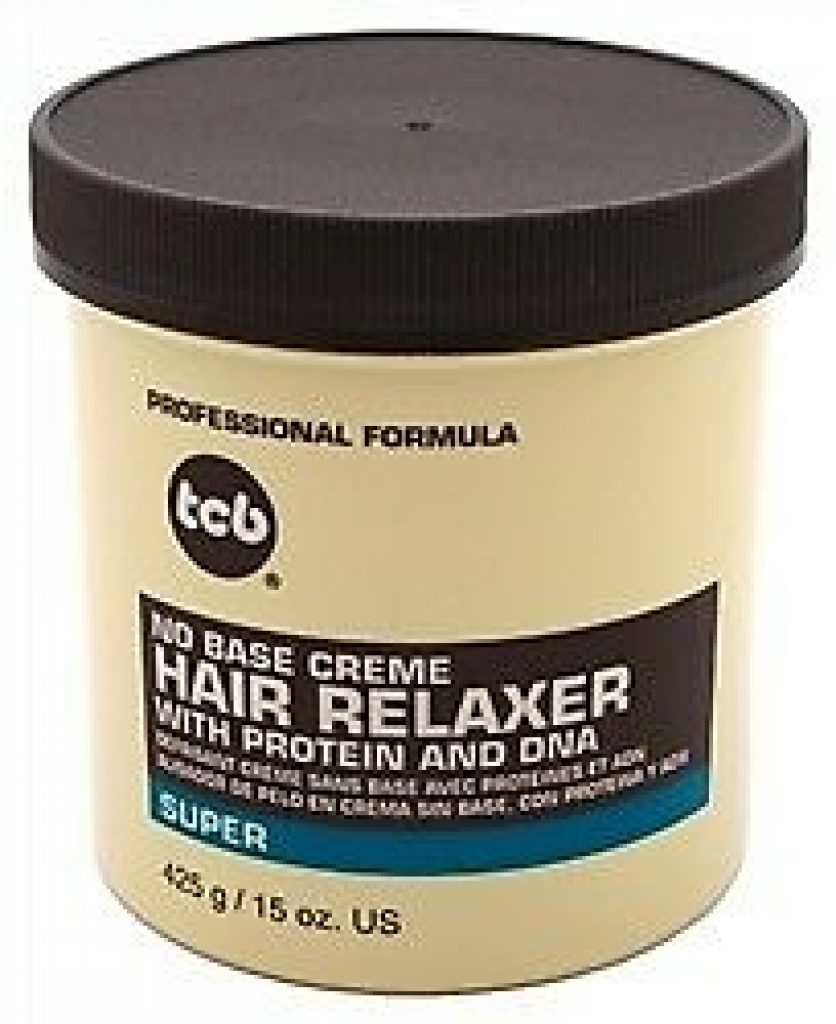 You can also find this product on Walmart.
Hair Type: Normal
Size: 15 Ounce
This is a regular strength formula that will relax tough curls and waves into soft, silky straight hair. This relaxer is very gentle and contains moisturizing agents, which may be left on the hair. It also contains a high amount of sodium hydroxide for quicker and more complete straightening. This product should be used by professionals only and should not be used on relaxed hair.
This formula contains a unique blend of moisturizers and conditioners to provide a volumizing effect. The No Base Creme relaxer creates soft, manageable hair without weighing it down.
What we like:
Potent formula that straightens even the thickest hair;
Contains proteins.
Take note:
Must only be used by pros.
Straightening Performance
9.3
6. Softsheen-Carson Optimum No-Lye Relaxer with Coconut Oil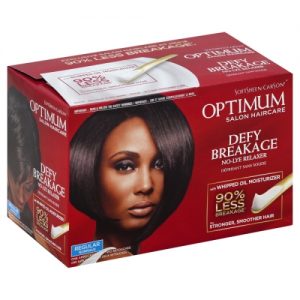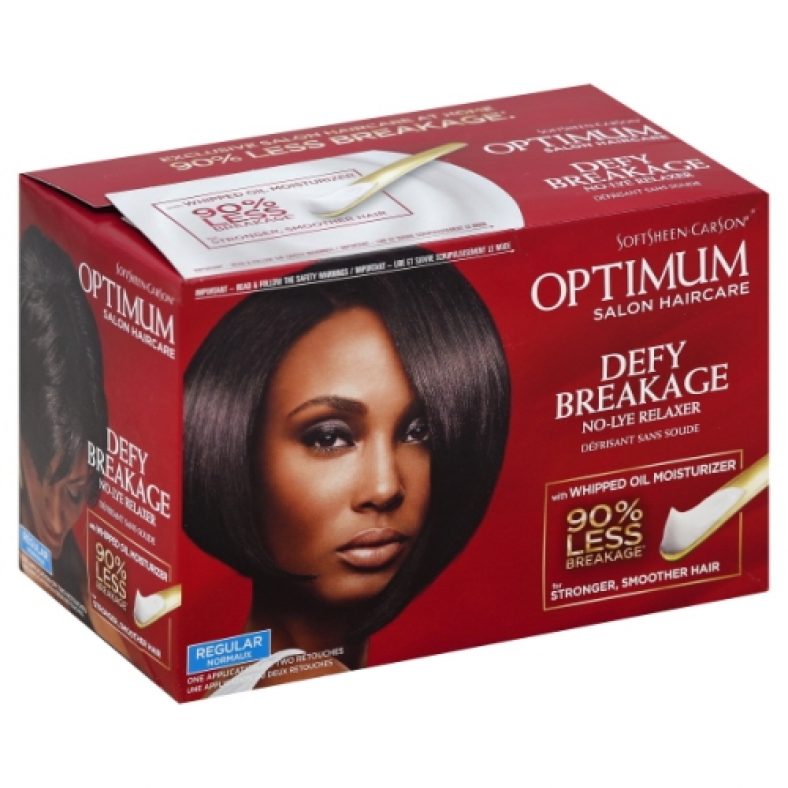 You can also find this product on Sally, Bed Bath & Beyond.
Formula: No-lye
Hair Type: Kinky, Curly, Wavy
Size: 8 Piece Set
This no-lye relaxer contains natural coconut oil, which helps to moisturize and soothe the scalp. The highly effective formula also contains natural conditioning agents and essential vitamins, which help to strengthen the hair shaft and return hair to its natural luster.
This award-winning, no-lye relaxer is infused with a rich, luxurious emollient to moisturize, soften and protect hair. It contains no harsh, caustic or chemical ingredients, and is completely safe for colored or tinted hair. This relaxing cream contains coconut oil, which has been proven to help with breakage and split ends while also moisturizing the hair shaft.
FAQ:
How long do the results last?
Can I used this relaxer on color-treated hair?
It should be fine. The rule is color then wait 2 weeks and then relax.
Can I use this just to loosen my curls?
Yes you can use it half the time indicated on the directions and you will be fine. Make sure you are using a regular strength and wash and condition immediately after.
What we like:
Regular strength;
Well-known brand;
Easy to use and full kit.
Take note:
May damage your hair if you don't follow the instruction;
Chemical smell.
Straightening Performance
9
Guide on hair relaxers that men can use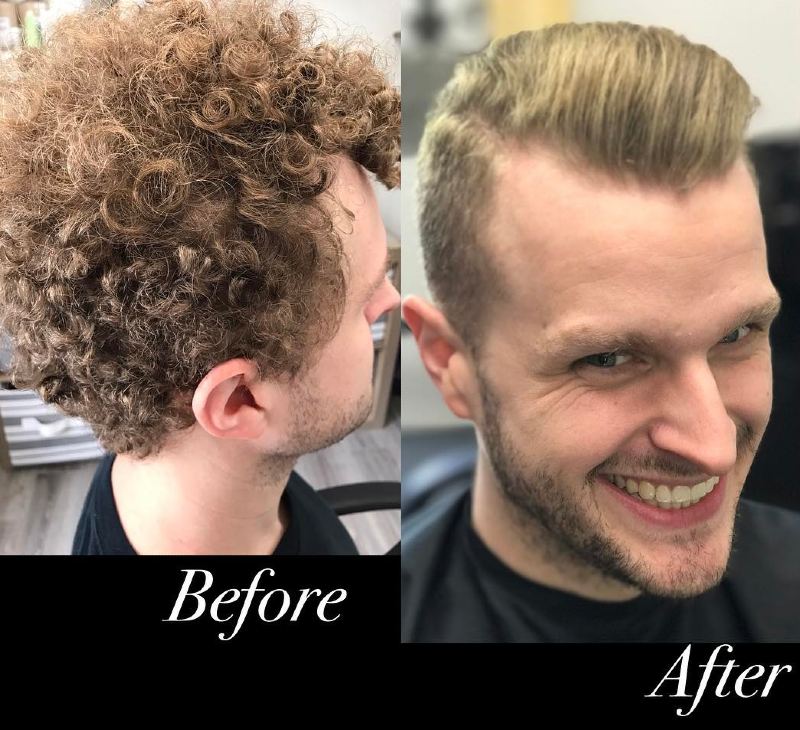 NOTE: Relaxers come in different strengths. Choose the one depending on your with consultation from your stylist. These relaxers below are regarded as good when used on ethnic women. Keep in mind, any relaxer is good enough only based on the stylist's expertise. If you are planning to apply the relaxer for the first time, consult a professional stylist.
Lye Relaxers
In my opinion, these relaxers should be reserved for professional use only. These relaxers are made of Sodium Hydroxide. Some of the examples:
Avlon – Affirm Creme Relaxer
Mizani Butter Blen Medium /Normal Relaxer
Linange Shea Butter Relaxer
Silk Elements MegaSilk Olive Oil Relaxer
Revlon Professional Conditioning Creme Relaxer
No Lye Relaxers
These relaxers are made of a wide range of chemicals namely calcium hydroxide, ammonium hydroxide, guanidine carbonate, etc.
Dr. Miracle's Feel It Formula Thermalceutical Intensive
Organic R/s Root Stimulator Olive Oil No-lye Relaxer
Soft & Beautiful No-Lye Creme Relaxer System
Mizani Butter Blend Sensitive Scalp Relaxer
If your hair has already been processed in some form like coloring or previous relaxing treatment then you need to be cautious about which relaxers to use. As the chemicals present in different types of relaxers are not compatible (i.e thio relaxed hair can't handle lye relaxed hair and vice versa).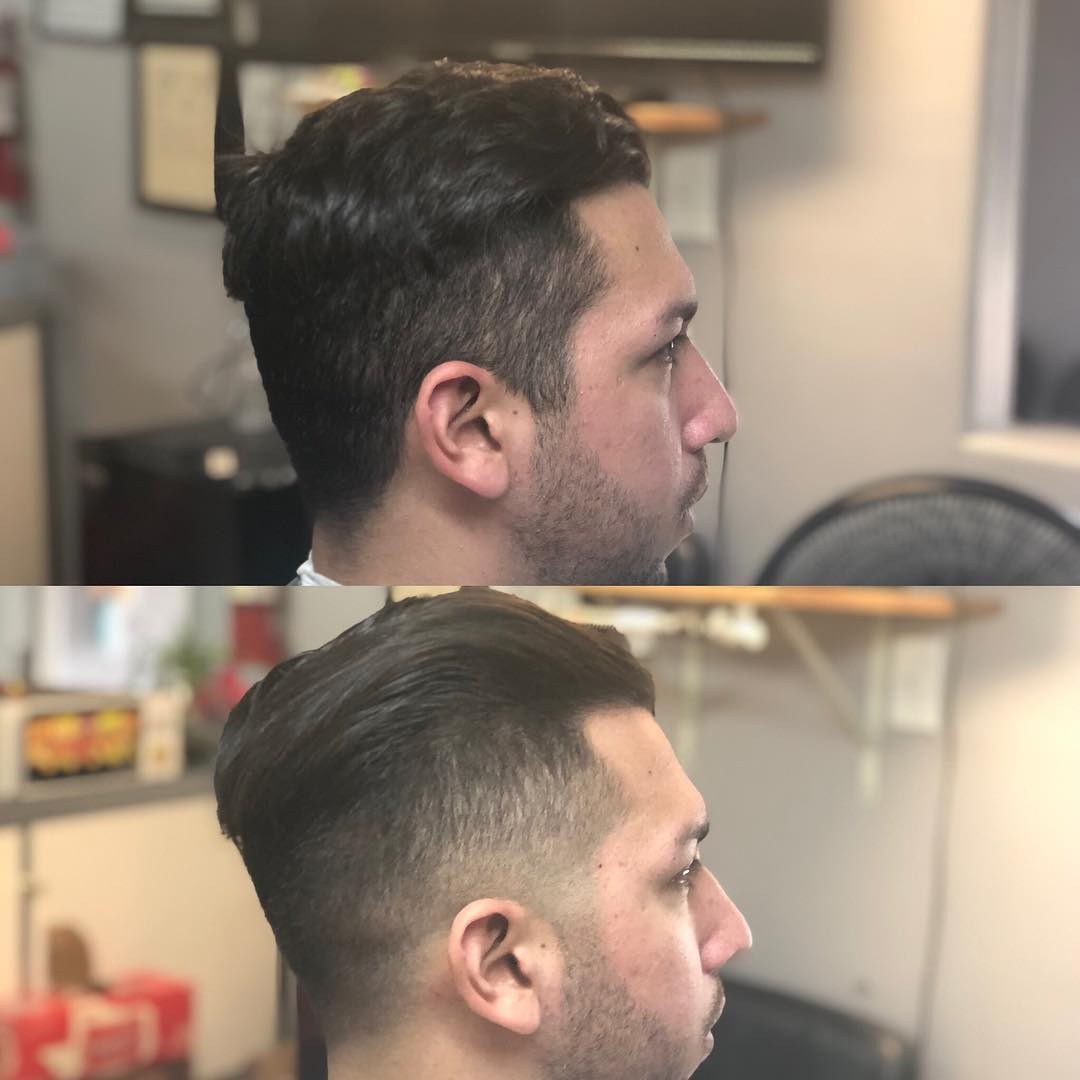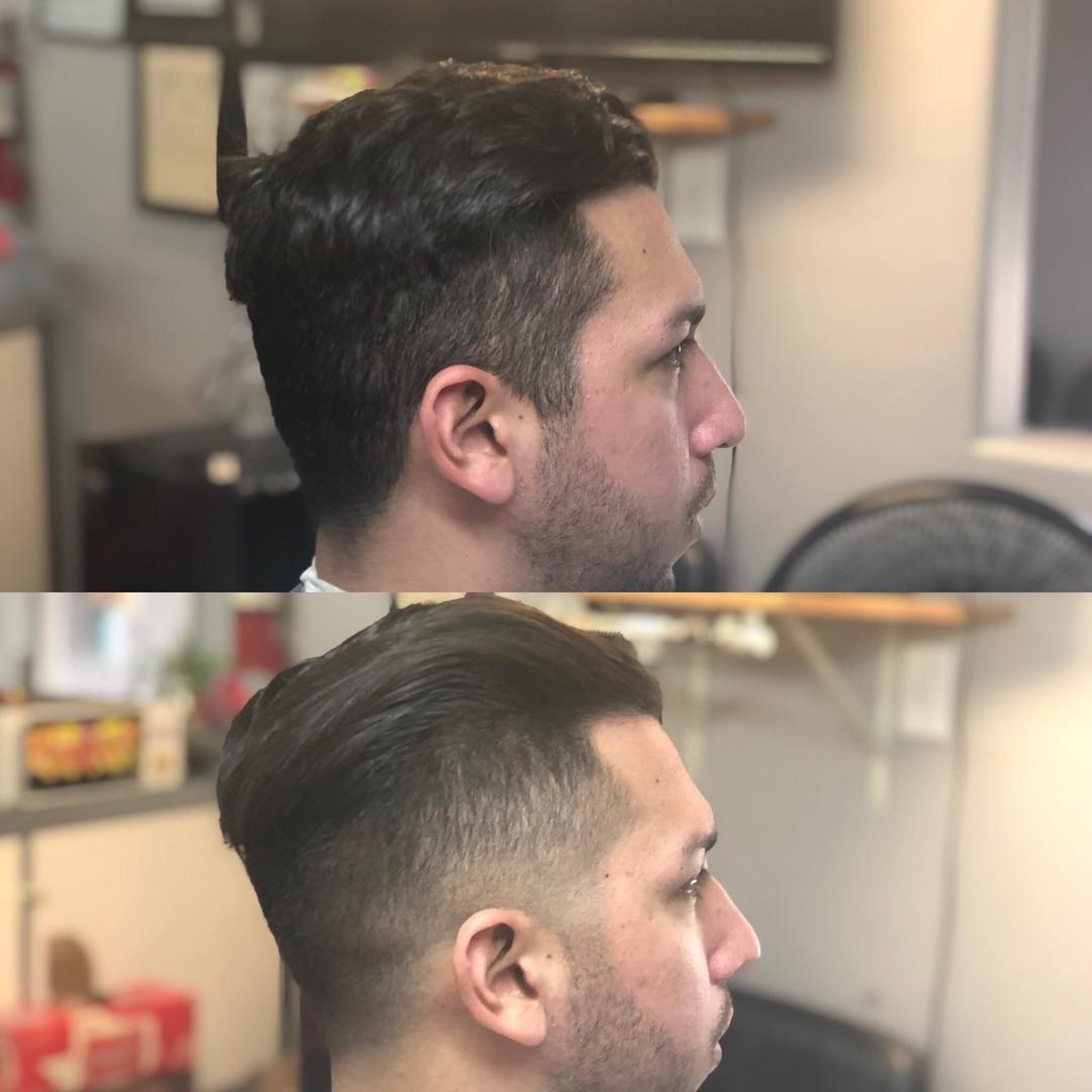 When men enquire about the options for straightening their hair I always say them if their hair is good enough to grow up to 10 cm then invest in a good quality flat iron. For some men, hair straightening and relaxing might not be their cup of cake.
Though they have the desire to achieve a certain look, many men simply don't have the patience to sit for such a prolonged period of time that the straightening process can consume. Hence flat-ironing might be the best option for them. If they just want to control the frizz then a frizz taming product like frizz-ease can be used.
Also, most men prefer using a texturizer to a relaxer because they are comparatively easy to apply and take just a few hours. The most popular texturizer for men seems to be Luster's S-Curl Texturizer. There aren't many relaxers in the market that has been specifically designed for men's hair. But, men can use the relaxers that are designed for women's hair.
There are some texturizers that are designed for men's hair like Africas Best Organic Texture My Way Kit For Men. It is better to use texturizers instead of relaxers as they are comparatively milder and are capable of achieving the results that most men desire(easy combing and less frizz). If men have long hair and wanted a pin-straight look then they might consider using relaxers.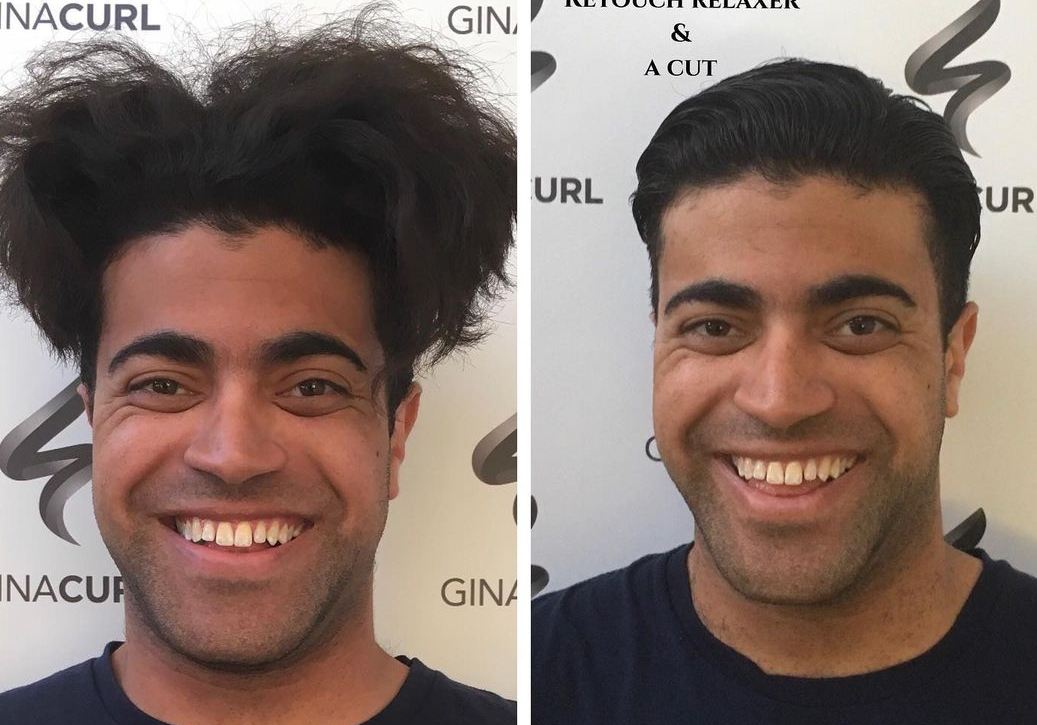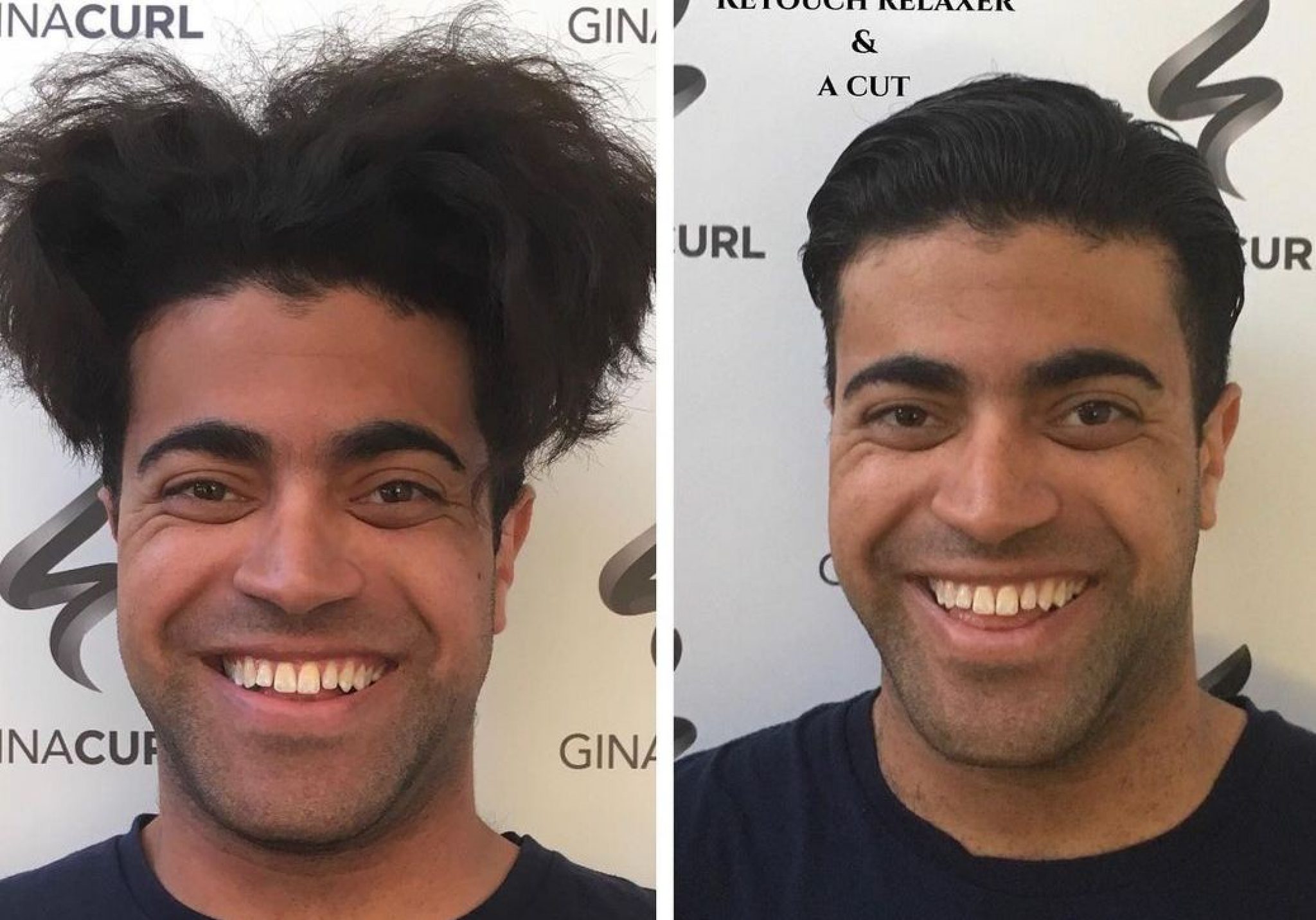 The characteristics of men's hair are quite different from women's hair and care should be taken to choose a milder relaxer that doesn't damage hair.
Stylists usually suggest the relaxers made of thioglycolate instead of the normal sodium hydroxide lye relaxers as the scalp damage is minimal in the thio solution. Also, most men prefer moderately straight hair and not a pin-straight look. Your stylist should be capable of achieving the results you desire. Before relaxing you can also look at options like flat irons and styling products.
Invest in a good quality flat iron and you should be able to straighten your hair easily with a heat protecting serum like RedKen Heat Glide. Hair relaxing poses its risk and men should make an informative and cautious decision due to the chemicals present in it. If you are capable of achieving the results you desire with styling products or a texturizer then that would be an easier option.
Below is a video on how to apply a relaxer (there's also a men's hair relaxer before and after example):
Consider looking at the following products based on your hair:
If frizz is the major problem and you just want to tame it then an anti-frizz serum or spray should solve the issue
If you feel your hair is coarse and difficult to comb them a soothing serum should be effective in softening the hair
Leave-in or spray-in conditioners will work for dry hair that needs the moisture
If you just need to style your hair then a mousse or any hair gel would do
Unless your hair is can't be managed and you want to get it relaxed, opt for a styling product as an alternative. When it comes to male hair relaxers, the true but bitter fact is they are made of chemicals and are damaging to the hair if not applied properly. The same applies to texturizers but they are milder than relaxers and hence less damaging. If you choose to go with relaxers, try starting with the milder formulation of the relaxer you choose and do a strand test to check whether your hair can handle the relaxer.
Also read:
Alternatives to Hair Relaxers
After-care and maintenance recommendations for relaxed hair
As a professional hairstylist, I highly recommend following a proper after-care and maintenance routine for relaxed hair to ensure that your hair stays healthy and strong.
First, it's important to give your hair a break after relaxing. Try to avoid heat styling or chemical treatments for at least two weeks after relaxing your hair to allow your hair to recover.
Next, it's important to keep your hair hydrated and moisturized. Use a deep conditioning treatment at least once a week to help repair and strengthen your hair. Look for products that contain ingredients like coconut oil, argan oil, or shea butter to help lock in moisture and nourish your hair.
It's also important to use a gentle, sulfate-free shampoo and conditioner to help maintain the health of your hair. Avoid using harsh chemicals or products that contain alcohol, as these can dry out your hair and cause damage.
When styling your hair, be sure to use a heat protectant to help prevent damage. Avoid using high heat settings on your flat iron or curling iron, and try to style your hair with minimal tension.
Another important step is to trim your hair regularly to help keep it healthy and prevent split ends. It's recommended to get a trim every 6-8 weeks to keep your hair looking its best.
By following these tips, you can help maintain the health of your relaxed hair and keep it looking shiny and healthy.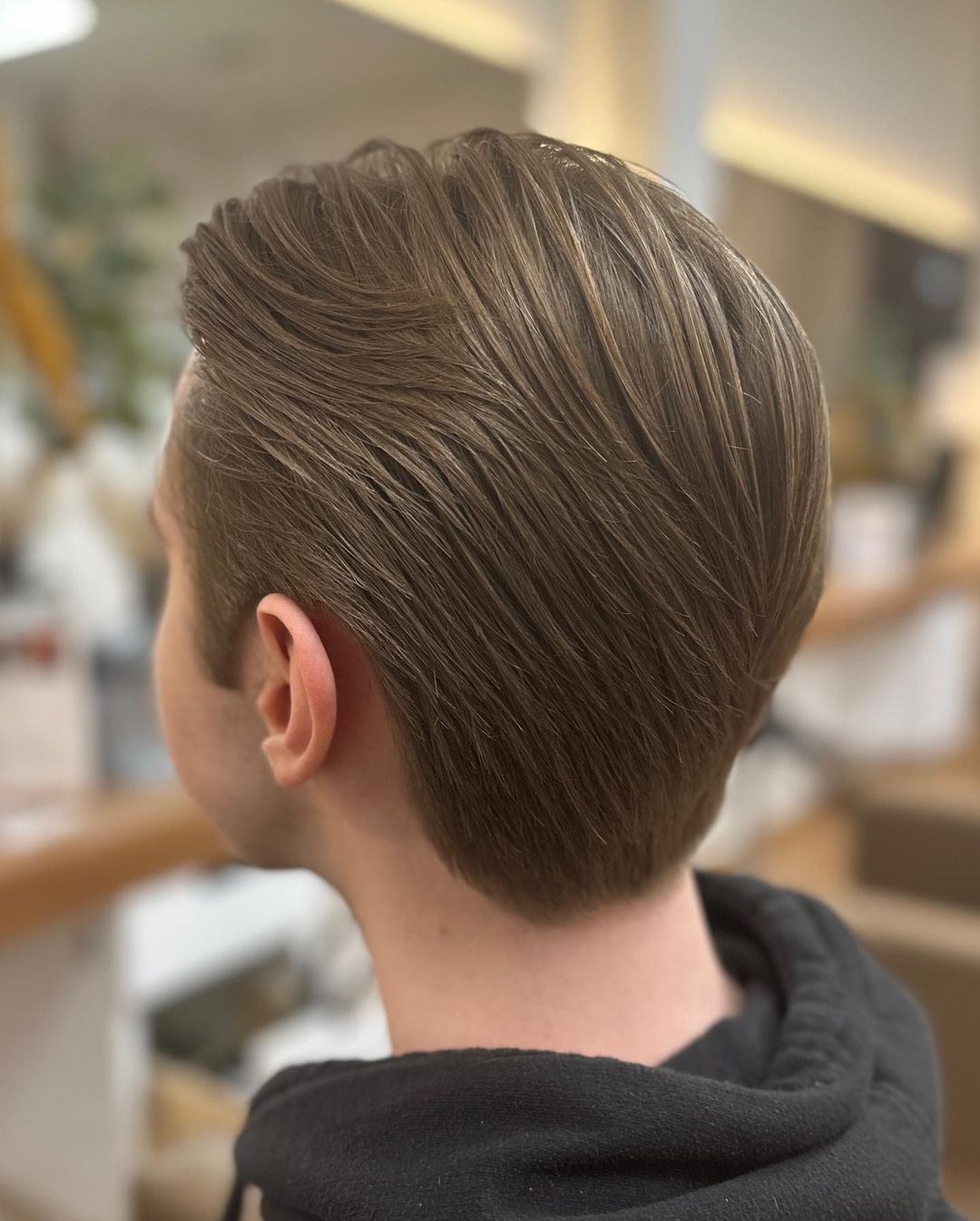 How to determine if a hair relaxer is right for you
I always recommend that before deciding to use a hair relaxer, it's important to consider your hair type and overall hair health. Hair relaxers, also known as hair straighteners, are chemical treatments that are used to break down the natural curls and kinks in the hair, resulting in a straighter, more manageable texture.
First, consider the condition of your hair. If your hair is dry, damaged, or prone to breakage, a relaxer may not be the best choice. The chemicals used in relaxers can cause further damage to already weak or damaged hair.
It's important to have healthy hair before applying a relaxer. It's also important to be aware of the potential risks associated with relaxers. The chemicals used in relaxers can cause scalp irritation, hair loss, and other potential health risks.
Therefore, it's important to choose a high-quality relaxer from a reputable brand and to use it under the guidance of a professional hairstylist.
In conclusion, a hair relaxer may be a good option for you if you have naturally curly or kinky hair and your hair is in good condition. It's always best to consult with a professional hairstylist before using a relaxer.
FAQ on Male Hair Relaxers
Should I wash my hair before I apply the relaxer?
Do not ever wash your hair before you apply a relaxer unless you want to burn your scalp. I generally wait a week after washing my hair to apply a relaxer.
Can I apply a relaxer myself?
Basically, yes, but only if you follow the instruction. However, I'd not recommend using relaxers with potent formulas on your own because it's easy to mess things up if you don't have much experience and you can easily damage your hair or scalp.