Welcome to the world of natural hair, where finding the best detangler can be the difference between a good hair day and a frustrating one. As an experienced hairstylist, I understand the importance of having the right tools in your hair care arsenal.
Detangling can be a daunting task, but it's a crucial step to maintaining healthy, luscious locks. However, not all detanglers are created equal. So, if you're on the hunt for the best detangler for black hair or simply the best detangler for natural hair, you're in the right place.
In this article, I'll be sharing my top picks for detanglers that not only make combing a breeze but also nourish and protect your precious tresses.
Why Do You Need Detangler for Natural Hair?
Detangling is an essential step in any natural hair care routine, and it is vital for achieving healthy, manageable, and beautiful hair. Natural hair, particularly Type 4 hair, is characterized by a tightly coiled curl pattern.
These curls can easily intertwine and form knots, making them more susceptible to breakage and damage. In addition, the natural sebum from the scalp struggles to travel down the hair shaft due to the coiled structure, which can lead to dryness and brittleness.
This is where detanglers come into play. Detanglers are specially formulated products designed to ease the process of separating and untangling hair strands, thereby preventing breakage and promoting healthy hair growth.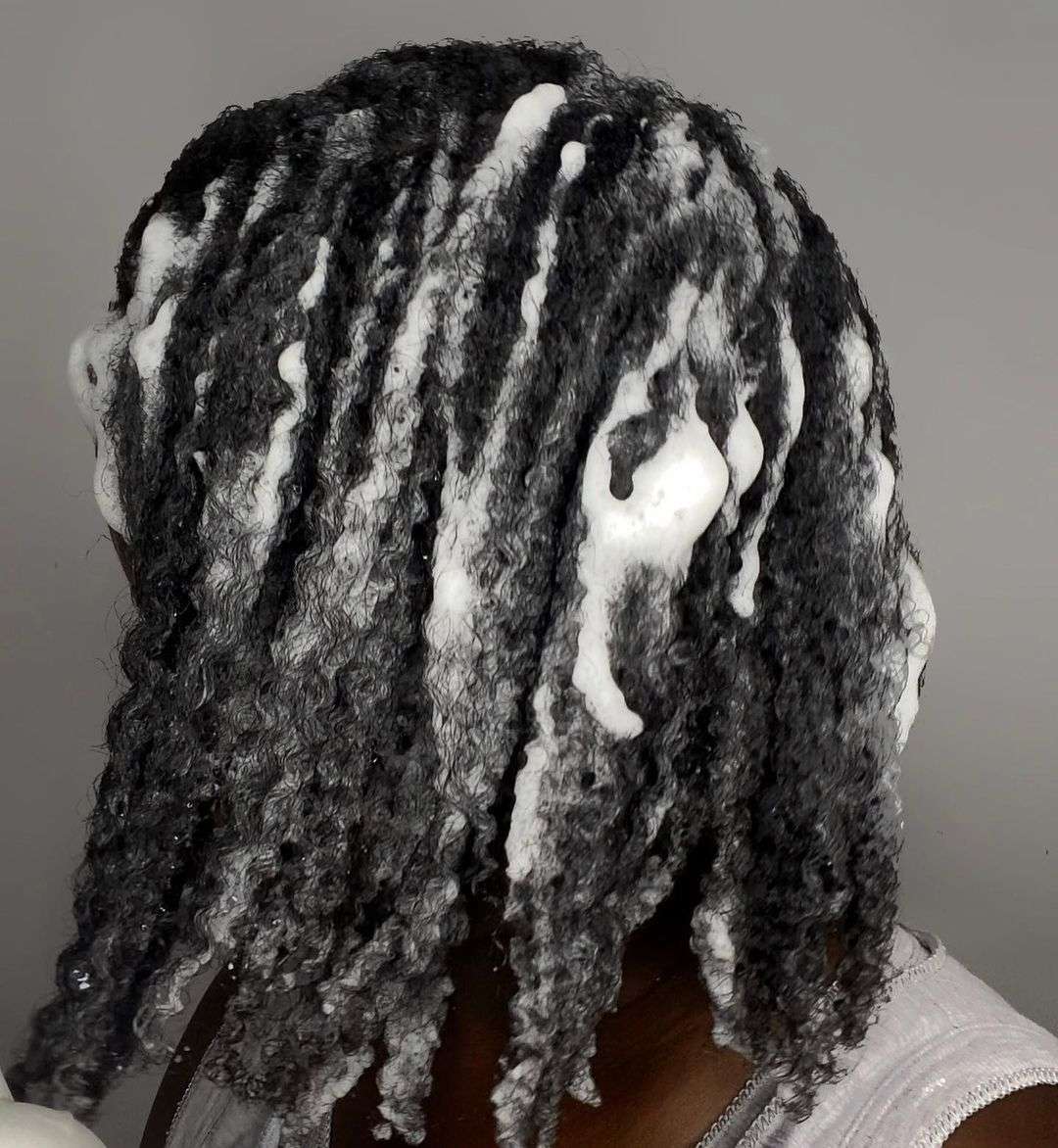 Here are some key reasons why you need a detangler for your natural hair:
Minimizes Breakage: Detanglers work by providing a layer of slip between hair strands, allowing them to glide past one another with ease. This reduces friction, tangles, and knots, ultimately minimizing the chances of breakage.
Time Saver: As anyone with natural hair knows, detangling can be a time-consuming process. By using a detangler, you can cut down the time spent on this essential step and make your hair care routine more efficient.
Moisture Retention: Many detanglers are formulated with moisturizing ingredients, such as aloe vera, coconut oil, or shea butter. These ingredients not only make detangling easier but also help to hydrate and nourish your hair, promoting overall hair health.
Manageability: Detangled hair is easier to style and manipulate. A detangler can improve the manageability of your hair, making it easier to create the beautiful, creative styles you desire.
Prevents Single Strand Knots: Also known as fairy knots, single-strand knots can be a pesky problem for natural hair. Detanglers help to prevent the formation of these knots by allowing the hair strands to move freely.
Reduces Shedding: Regular use of a detangler can help to minimize shedding by reducing the tension on your hair during the detangling process. This, in turn, can lead to healthier hair growth.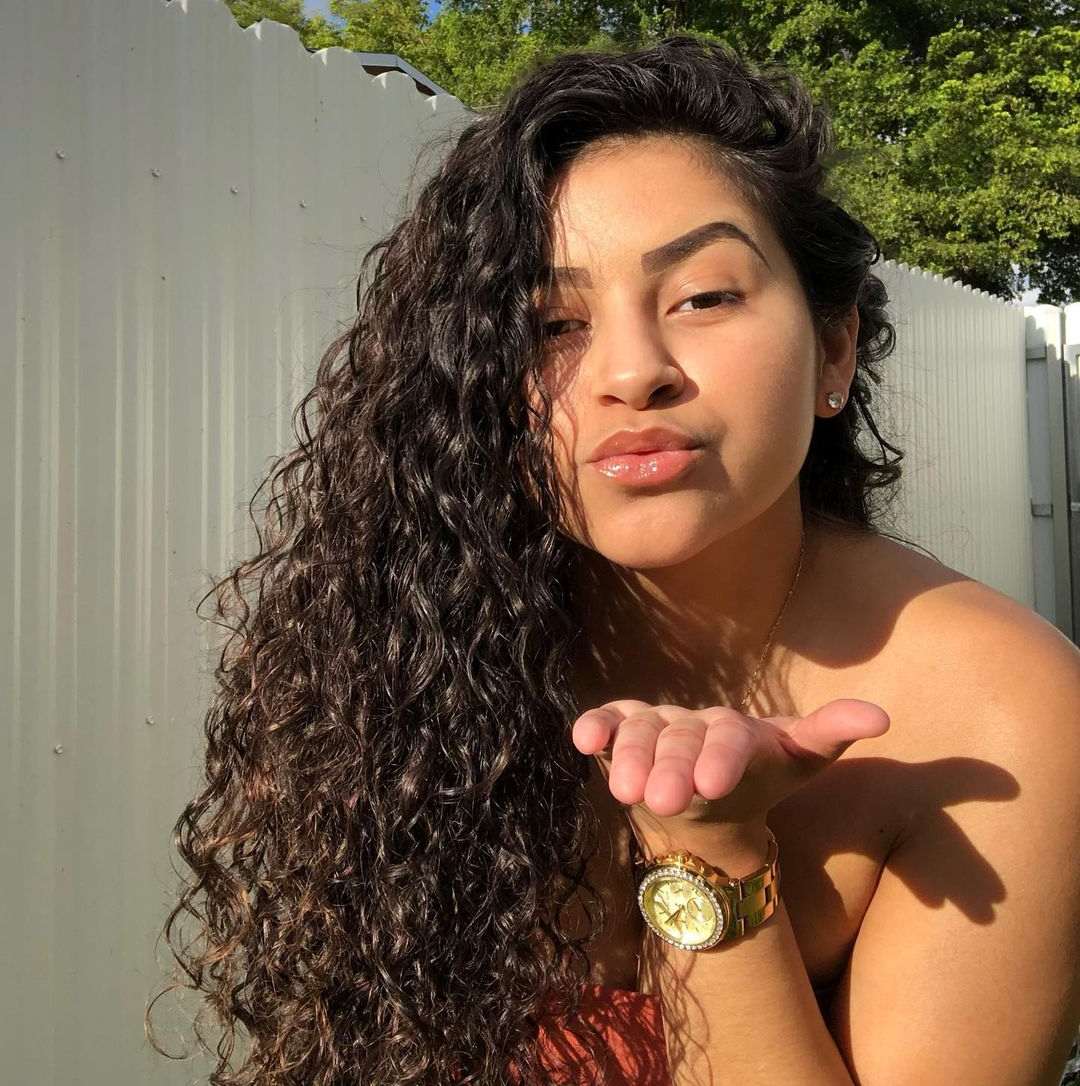 In conclusion, incorporating a detangler into your natural hair care routine is an essential step for maintaining healthy, beautiful hair. By minimizing breakage, saving time, and improving overall hair health, a detangler can be your best ally in achieving the luscious, head-turning locks you've always dreamed of.
So, embrace your natural hair's unique beauty and invest in a high-quality detangler to make your hair care journey a joyous and successful one.
Top 7 Best Hair Detanglers for Black Hair Reviewed
Design Essentials Natural Almond and Avocado –

Best Detangling Conditioner for Black Hair

MIZANI 25 Miracle Milk –

Best Detangling Spray for Natural Hair

Design Essentials Honey Crème –

Best Detangling Shampoo for Natural Hair
1. Design Essentials Natural Almond and Avocado Detangling Leave-In Conditioner –
Best Detangling Conditioner for Black Hair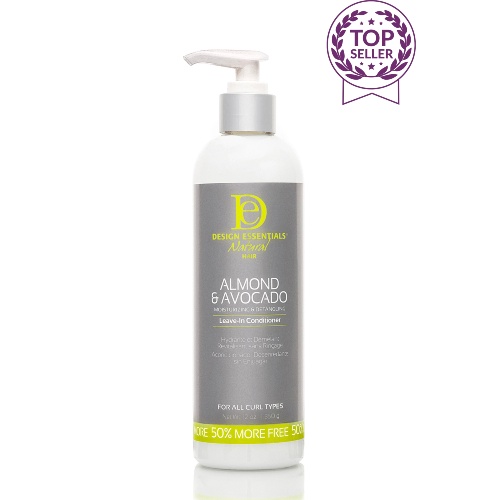 You can also find this product on Amazon, Ulta.
Active Ingredients: Almond and Avocado oils
Hair Type: Wavy, Dry, Curly, Textured
Size: 12 Fl Oz
As a professional hairstylist, I am always on the hunt for top-notch products that cater to my clients' needs. When it comes to detangling natural hair, the Design Essentials Natural Almond and Avocado Detangling Leave-In Conditioner is the best detangler for 4c hair!
The main advantage of this leave-in conditioner is its powerful blend of natural ingredients that work wonders on hair. Almond, avocado, and jojoba oils provide intense moisture and hydration, while shea butter restores moisture and improves hair health from the inside out.
https://youtu.be/JQ5ZWPJsS2c
Coconut milk further enhances the formula by replenishing moisture and acting as a natural detangler. The lightweight formula is perfect for layering under other Design Essentials styling products without weighing hair down.
It's also free from parabens, paraffin, and petrolatum, ensuring that your hair remains free from harmful chemicals. However, it's essential to address some of the downsides users have reported.
The most notable concern is the avocado scent, which some users find displeasing and difficult to cover with other products. To overcome this issue, I recommend incorporating pleasantly scented hair oils or styling products to help mask the fragrance.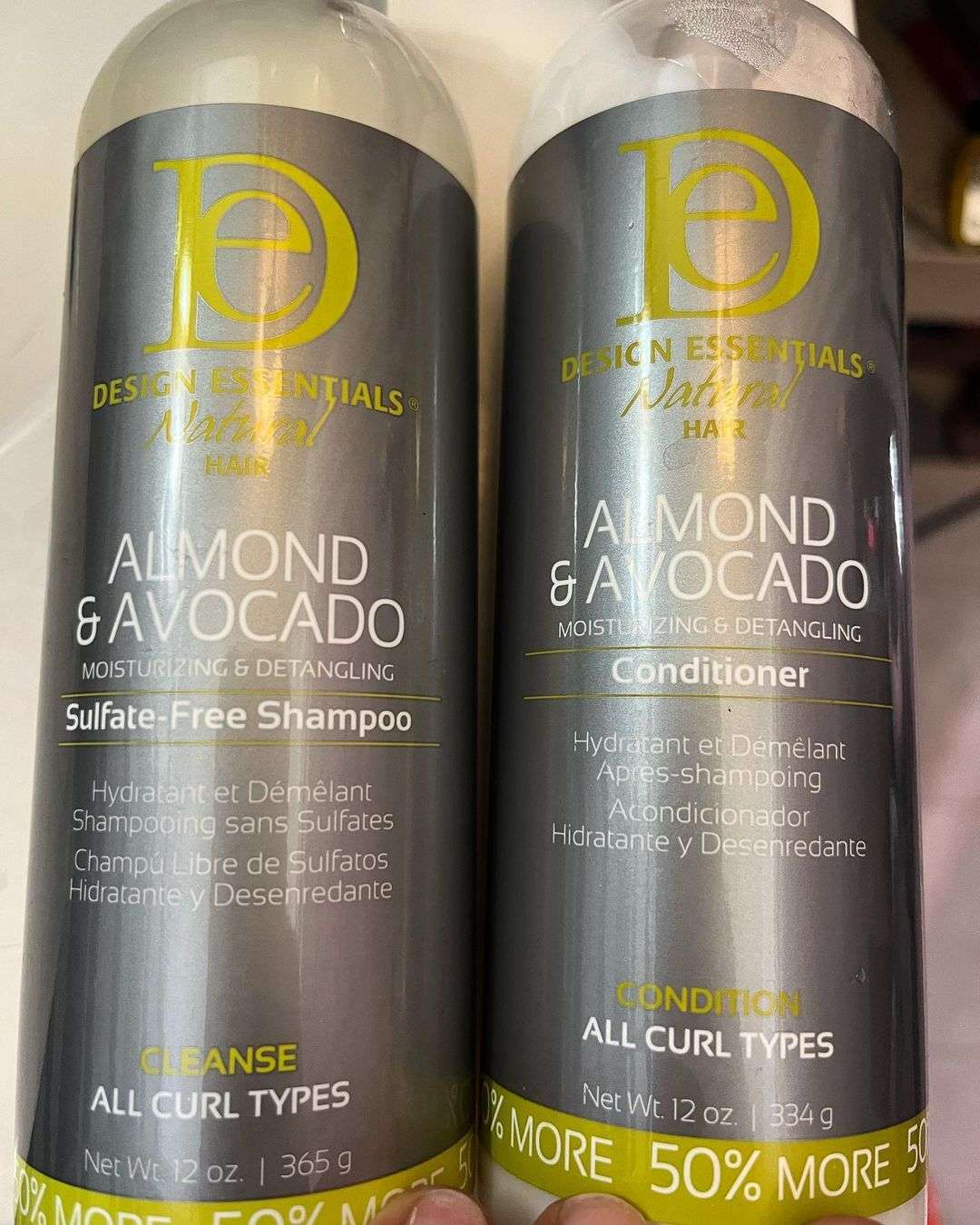 Additionally, a few customers have experienced issues with broken pumps. While inconvenient, this issue can be resolved by transferring the product into another container or by carefully opening the bottle and using a spatula to scoop out the desired amount.
In conclusion, the Design Essentials leave-in conditioner remains a valuable asset in any natural hair care routine, despite some minor drawbacks. With its nourishing ingredients and time-saving benefits, it's still a top contender for detangling and revitalizing natural hair.
2. MIZANI 25 Miracle Milk Leave-In Conditioner –
Best Detangling Spray for Natural Hair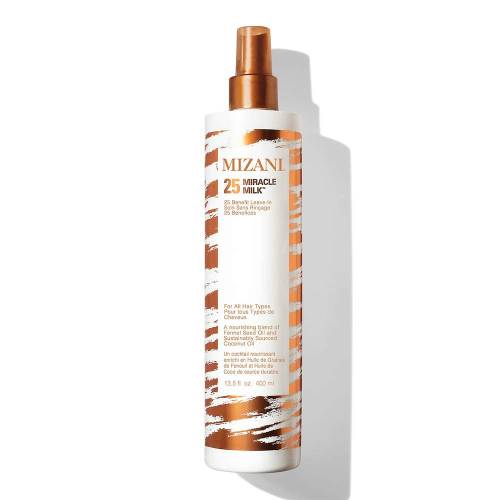 You can also find this product on Sephora.
Active Ingredients: Seed and Coconut oil
Hair Type: Dry
Size: 13.5 Fl Oz
I've seen and tried numerous hair products designed to enhance and care for our beautiful, natural hair textures. MIZANI's Leave-In Conditioning Spray is one such product that has earned a special place in my collection, and I'm excited to share my thoughts on this detangler that ranks at number 2 out of 7 on our list of the best detanglers for natural hair.
What sets MIZANI spray apart is its impressive list of 25 benefits, all carefully formulated to provide protection, hydration, and manageability to all types of curls, coils, and waves.
This multi-functional spray not only makes detangling easier, but it also controls frizz and acts as a heat protectant, ensuring that your hair remains healthy and vibrant.
Infused with natural ingredients, this lightweight, liquid spray is specifically designed for dry hair, which is a common concern among individuals with natural hair textures.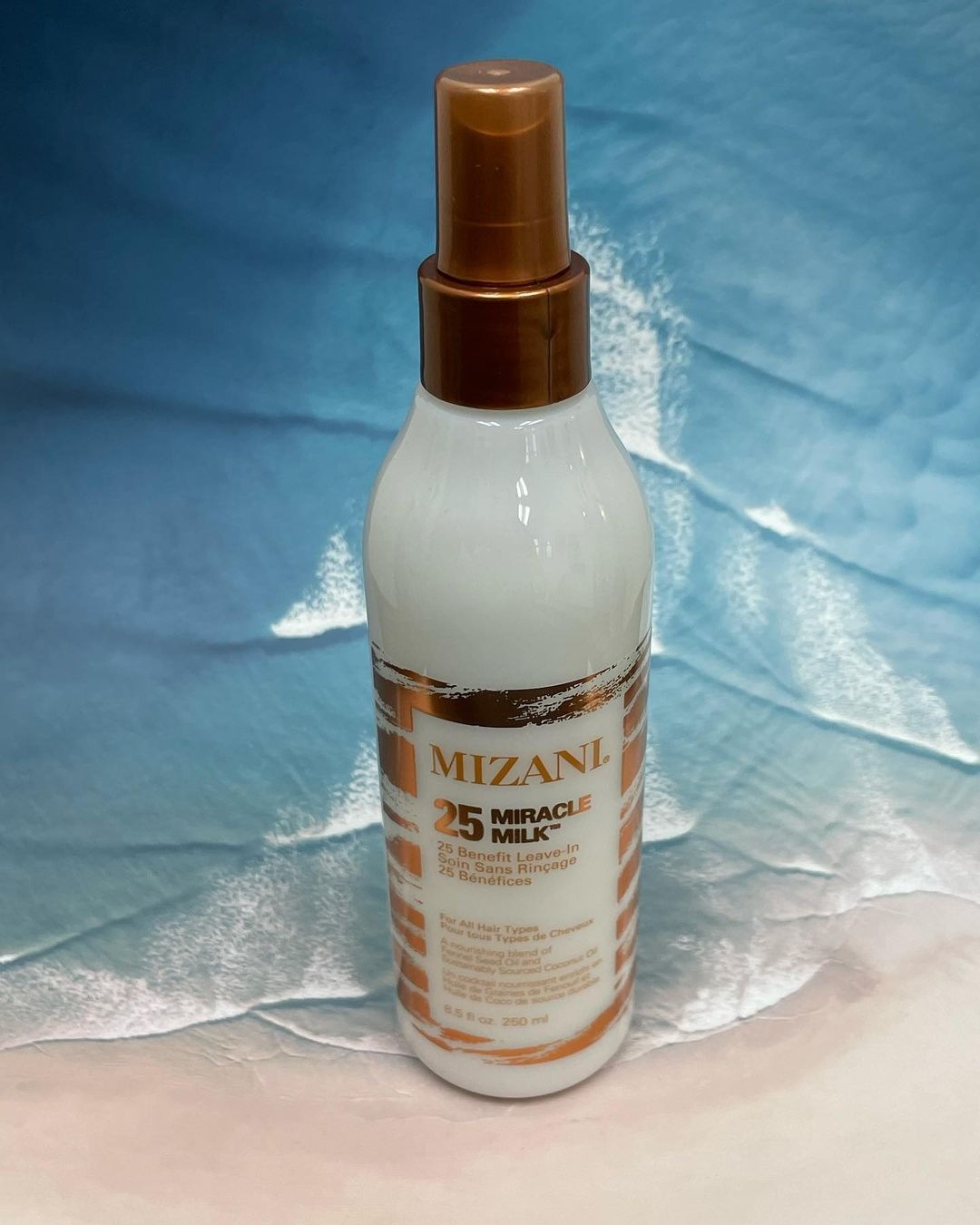 The added moisture helps to combat dryness and improve the overall health and appearance of your curls. However, it's essential to consider some of the downsides that users have experienced.
For those with particularly nappy hair, frizz prevention might not be as effective as desired. Another aspect to keep in mind is the strong, 'perfumey' scent of the spray.
While some users may appreciate the fragrance, others might find it overpowering, and it could potentially aggravate sinuses for those with sensitivities.
In summary, MIZANI's conditioning spray is a valuable detangler for natural hair, offering a range of benefits to protect, moisturize, and manage curls. However, it's crucial to take note of the potential downsides. As a hairstylist, I recommend giving this product a try, but keep these considerations in mind to ensure it's the right fit for your unique hair needs.
3. Design Essentials Honey Crème Moisture Retention Super Detangling Conditioning Shampoo –
Best Detangling Shampoo for Natural Hair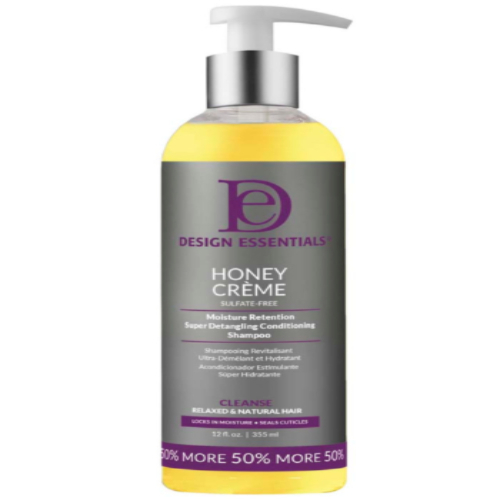 You can also find this product on Amazon.
Active Ingredients: Honey
Hair Type: Coiled-textured-hair
Size: 32 Ounce
Recently, I tried the Design Essentials Honey Crème Detangling Shampoo, and it surely fits this list.
The dual-action formula of this shampoo is its standout feature, as it cleanses and moisturizes simultaneously. This is particularly beneficial for those with curly or coily hair types, which require extra care and attention.
The sulfate-free formulation is another advantage since sulfates can strip natural oils from the hair, leaving it dry and prone to damage.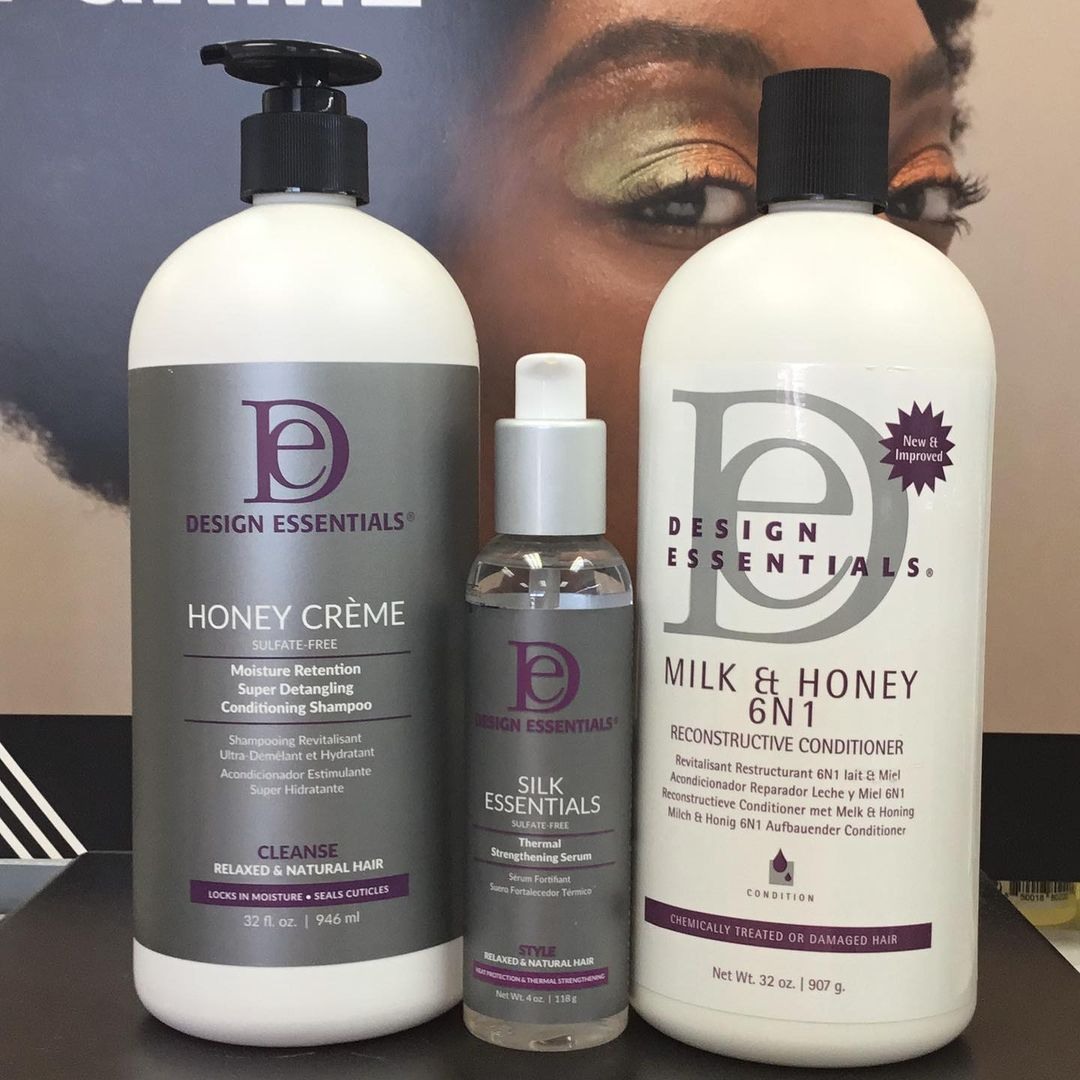 The star ingredient, Honey Crème, works wonders for conditioning and smoothing the hair cuticle, ultimately increasing manageability.
This is essential when it comes to detangling African American hair, as it can help prevent breakage and minimize the time spent detangling.
One aspect some customers have raised concerns about is the packaging, which they believe could be more environmentally friendly. Hopefully, the brand will consider more sustainable, planet-friendly options in the future.
It's also important to note that some users have found the smell of the shampoo to be unpleasant or too strong. This could be a concern for those sensitive to fragrances or who prefer milder scents in their hair care products. Though, I must say I liked the smell.
In conclusion, the Design Essentials Honey Shampoo is a must-try product for those seeking a high-quality detangler for African American hair. Its dual-action formula, gentle ingredients, and amazing Honey Crème properties make it a standout choice for maintaining healthy, hydrated, and tangle-free locks.
4. Oribe Run-Through Detangling Primer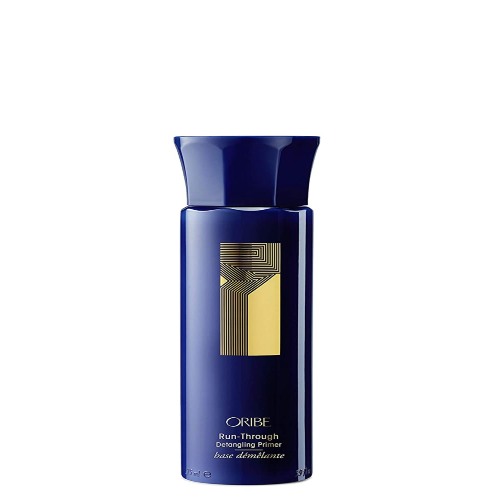 You can also find this product on Sephora.
Active Ingredients: Watermelon, Lychee and Edelweiss Flower Extracts
Hair Type: All
Size: 5.9 Fl Oz
Oribe's Lightweight Conditioning Detangler has become one of my favorite recommendations, and it's worth discussing both its benefits and potential downsides.
The lightweight formula of this detangler is a significant advantage, as it doesn't weigh down natural hair. Its cuticle-sealing properties protect hair from heat styling and comb-resistant knots, and the blend of pomegranate, apricot, and coconut oils smoothes the hair cuticle, allowing for easy combing.
The tropical hibiscus extract further enhances the hair's softness by locking in moisture and replenishing minerals.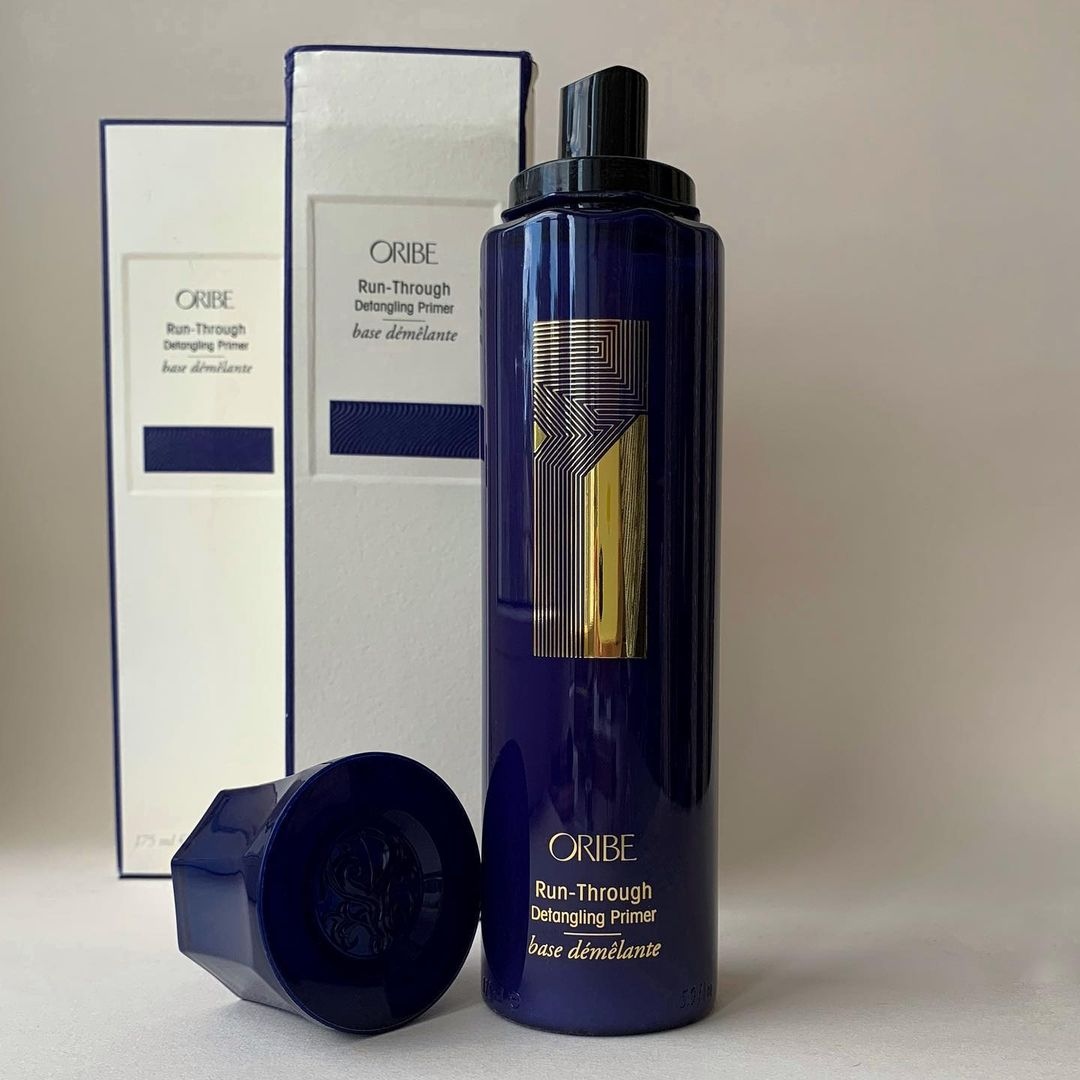 However, it's essential to be aware of some drawbacks that users have reported. The most notable issue is the pump sprayer's functionality, which tends to become weak or malfunction, making it difficult to access the product. Furthermore, the price point may be a concern for some, as it's higher than other detanglers on the market.
I believe that Oribe's Lightweight Conditioning Detangler is a valuable addition to a natural hair care routine. Its ability to detangle, condition, and hydrate hair while providing thermal protection and priming hair for styling can make a notable difference in hair health. While the pump sprayer's functionality and price point are worth considering, the benefits of this detangler may outweigh these concerns for many users.
5. Pureology Color Fanatic Leave-in Conditioner Hair Treatment Detangler Spray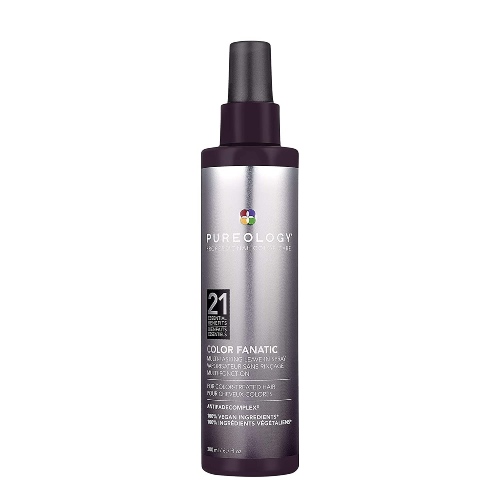 You can also find this product on Sephora, Ulta.
Active Ingredients: Camelina Oil, Coconut Oil, and Olive Oil
Hair Type: Dry
Size: 6.8 Fl Oz
Pureology Color Fanatic Leave-in Conditioner is a versatile solution that not only detangles but also primes, protects, and adds shine to dry, damaged, frizzy, and color-treated hair.
The product's trio of key ingredients, Camelina Oil, Coconut Oil, and Olive Oil, work together to nourish and hydrate the hair. Camelina Oil, rich in Omega-3, nourishes strands and helps maintain hair elasticity, while Olive Oil promotes healthy shine and softness.
Coconut Oil adds much-needed moisture and hydration to the hair, ensuring it remains well taken care of regardless of its type or texture. However, users have noted a few areas where the product could improve.
For instance, the Leave-In Spray may not provide enough shine, so those seeking a glossy finish might need to incorporate additional oils into their hair care routine.
Another aspect to consider is that the product may not provide sufficient moisture for some individuals, necessitating the use of supplementary hair products.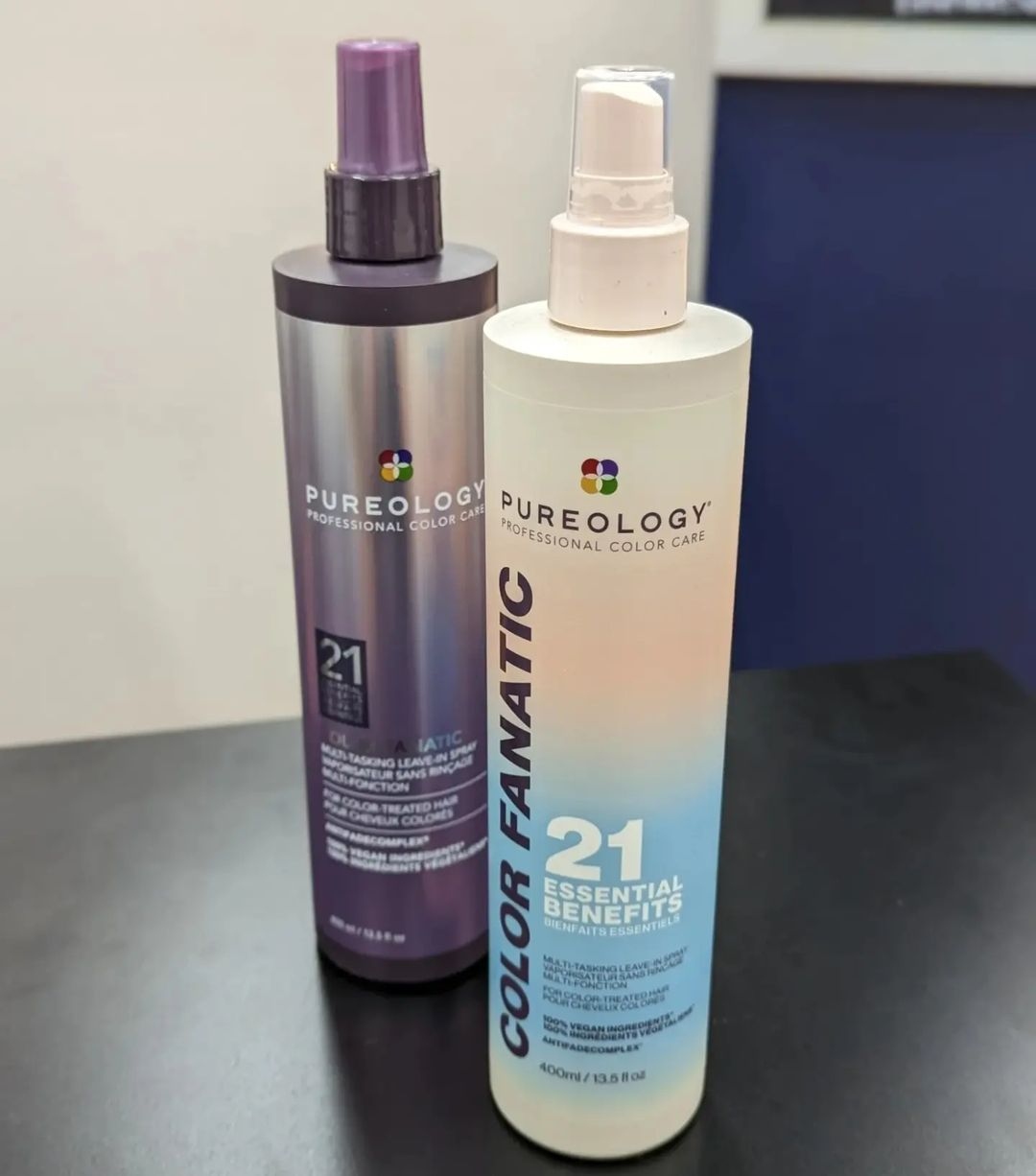 As a result, this Leave-In Spray may work best as a daily lightweight moisturizer, with the understanding that it might not be the ultimate solution for those in need of intensive hydration.
Lastly, the product's price point has been a concern for some users, especially those with long hair who require a larger quantity for optimal results. This may be a factor to consider when deciding whether to invest in the full-size bottle or opt for the smaller trial size.
In conclusion, this Leave-In Spray is a versatile detangling solution with a delightful scent, thanks to the signature aromatherapy blend of Rose, Floral Ginger, and Cedarwood. While it does have some drawbacks, such as insufficient shine and moisture for some users, it still stands out as a valuable addition to any natural hair care routine. Give it a try with these factors in mind, and let your hair experience the magic with a touch of realism.
6. SheaMoisture Raw Shea Butter Deep Moisturizing Detangler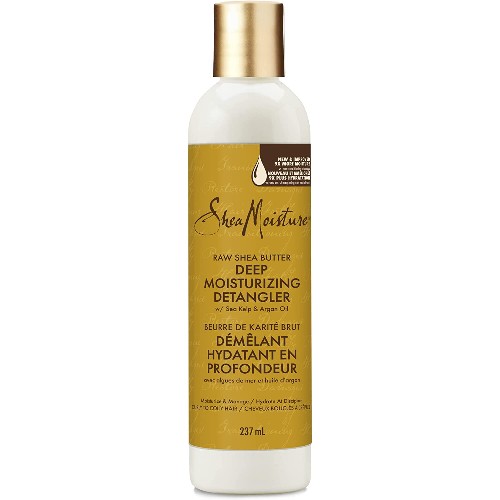 Active Ingredients: Natural, Sea Kelp, Raw Shea Butter, Argan Oil
Hair Type: 237 ml.
Size: Curly-textured-hair
The Shea Moisture Detangler offers numerous advantages, making it a go-to product for those with natural hair. The formula, which is enriched with Raw Shea Butter, Sea Kelp, and Argan Oil, delivers a powerful dose of moisture and nutrients that your hair will love.
The lightweight consistency provides the perfect slip, allowing for easy detangling and minimizing breakage from combing. One of the things I appreciate most about SheaMoisture products is their commitment to sustainability and cruelty-free practices.
This detangler is no exception. It's formulated with natural ingredients and produced without harm to animals, so you can feel good about using it on your hair.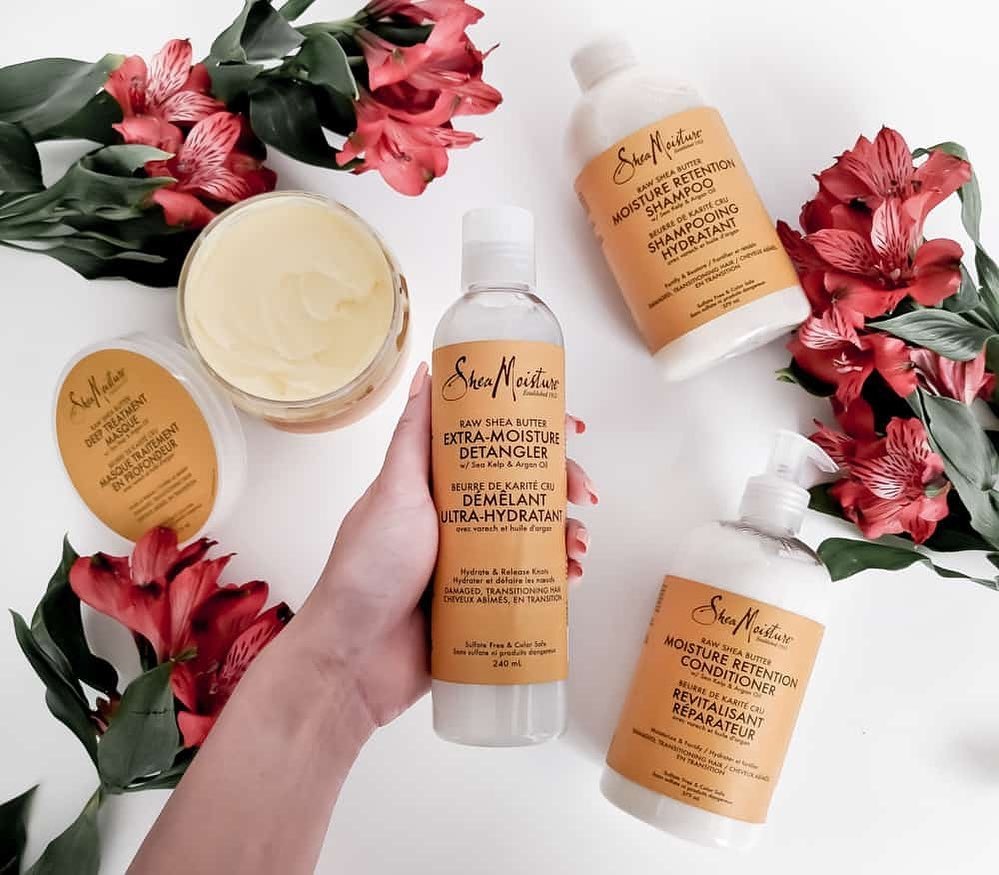 However, there are a few downsides to this otherwise effective detangler. The first issue is the product's thickness, which can be both a benefit and a drawback.
While it results in minimal waste, it can be challenging to dispense from the bottle, requiring removing the lid completely. Lastly, some users have cautioned against using too much of the product, as it can weigh down the hair if applied excessively.
In conclusion, the SheaMoisture detangler is a versatile and nourishing product that's perfect for natural hair, despite its minor drawbacks. With its lightweight formula and powerful ingredients, it effectively releases knots and tangles, making it a must-have in your hair care arsenal. Give it a try and experience the difference for yourself!
7. Cantu Coil Calm Detangler with Shea Butter for Natural Hair
Active Ingredients: Pure shea butter
Hair Type: 237 ml.
Size: Coil
The main advantage of Cantu Coil Calm Detangler is its unique softening shea butter formula. Not only does it help to detangle your hair without causing breakage, but it also imparts a healthy, hydrated glow to your curls, coils, and waves.
The gentle, yet effective, formula ensures that your hair stays moisturized and shiny throughout the day. Cantu has gone the extra mile by formulating this detangler without any harsh ingredients.
It is free from mineral oil, sulfates, parabens, silicones, phthalates, gluten, paraffin, and propylene. This means it's gentle enough for daily use, and you can trust it to maintain the health of your natural hair.
As a cruelty-free product, Cantu detangler is not tested on animals.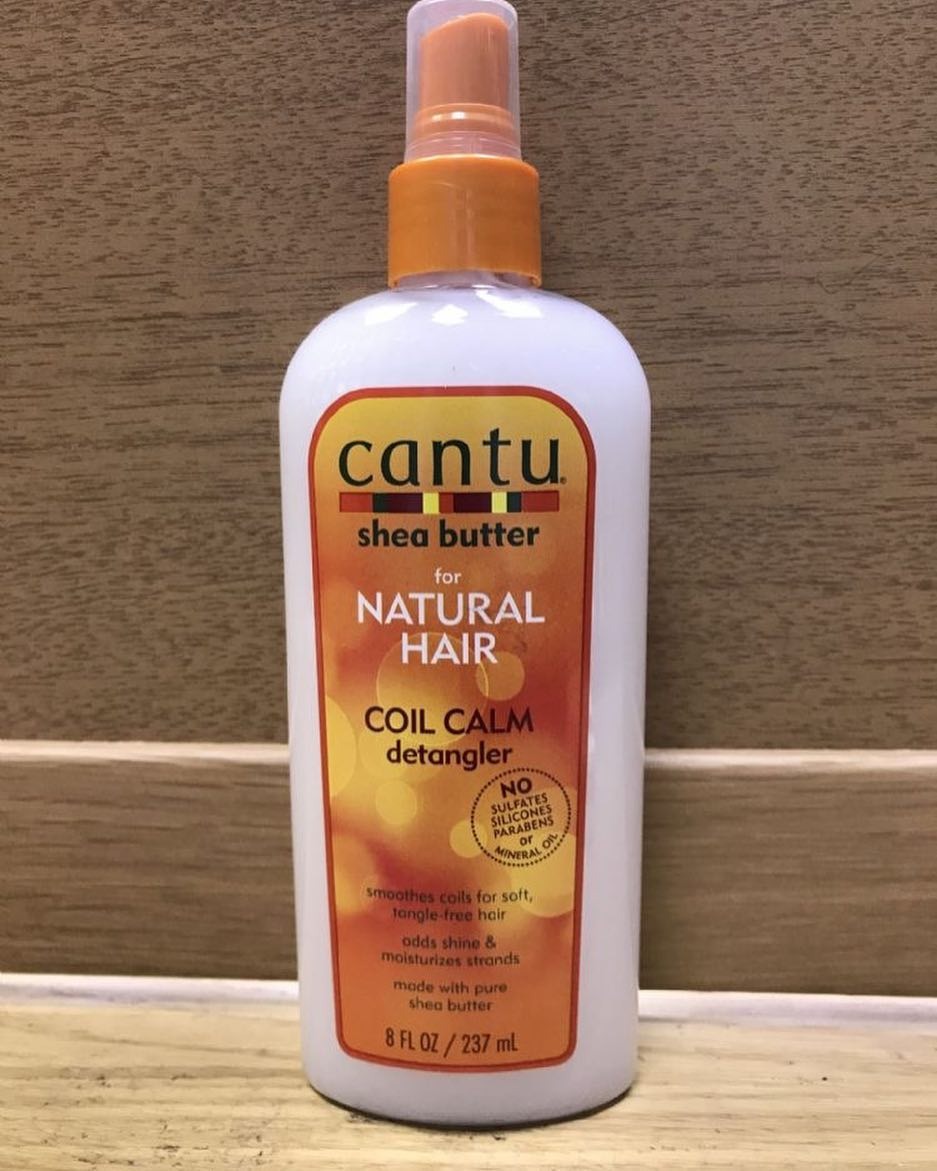 However, it's important to note that some users have reported a strong artificial coconut oil scent that may be overpowering for some. If you are sensitive to fragrances, this might be a drawback to consider.
Additionally, the formula is described as very thick, causing it to spray in blobs rather than a fine mist, which some users find disappointing and believe it would be better if thinned out.
Despite these downsides, Cantu Shea Butter Detangler remains a game-changer for those seeking a gentle yet effective solution to detangle their natural hair. Its nourishing ingredients and ethical practices make it a go-to choice for those on a journey to embrace and celebrate their natural hair. Just be aware of the potential drawbacks and decide if they are deal-breakers for your personal needs.
How To Choose The Best Detangler for Natural Hair?
I have spent countless hours perfecting the art of nurturing and styling natural hair. One of the most essential and indispensable tools in my haircare arsenal is a good detangler.
A detangler not only makes the hair easier to manage, but it also helps prevent breakage and promotes healthier hair. With a myriad of detangling products on the market, choosing the best one for your natural hair can be a bit of a challenge.
But fear not, my curly-haired queens and kings! Here's a creative guide to help you select the perfect detangler for your luscious locks.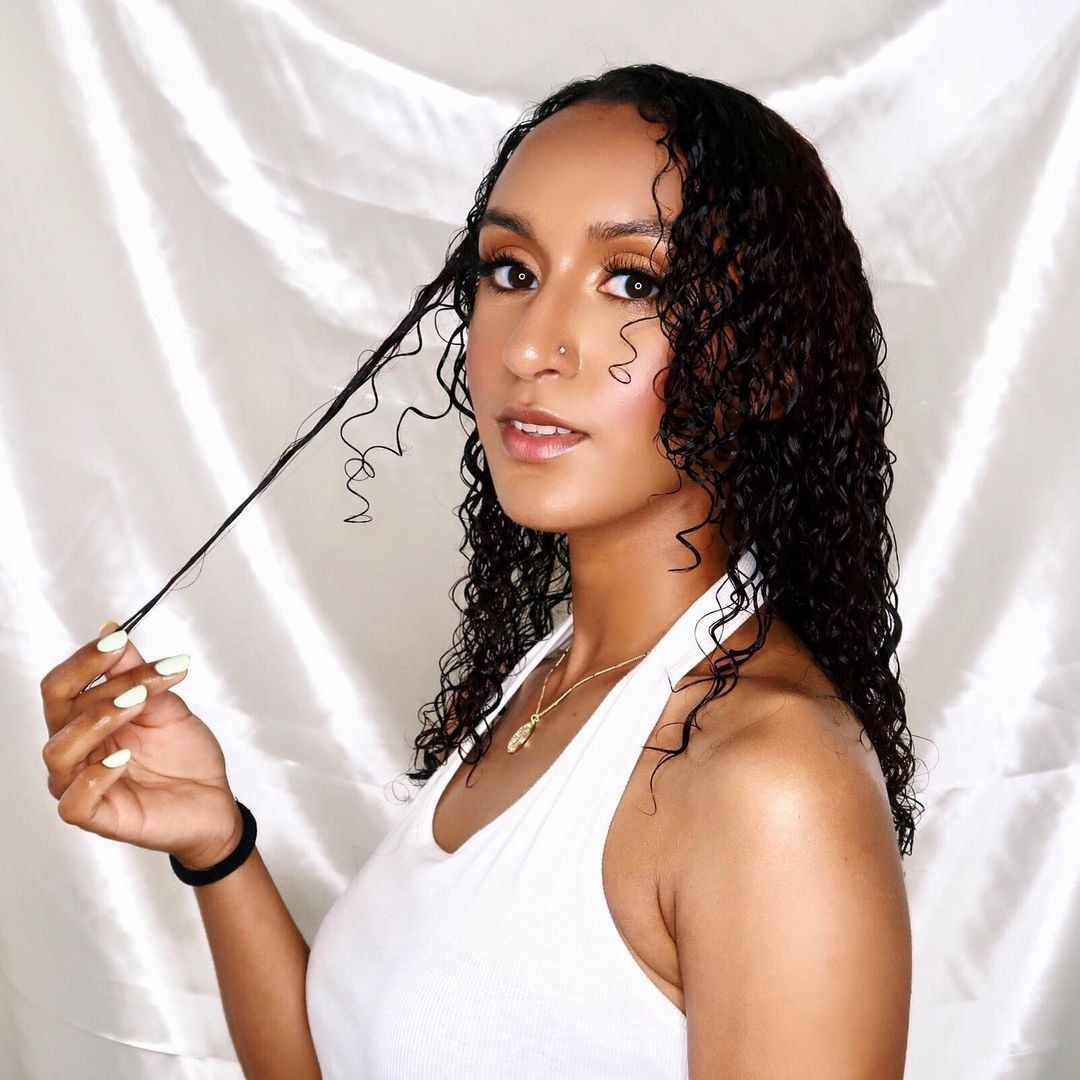 Understand Your Hair Type and Porosity
Before embarking on your detangling journey, it's essential to understand your hair type and porosity. Different hair types, ranging from wavy to kinky coils, require different detangling products.
Additionally, your hair's porosity will determine how well it absorbs and retains moisture, which is crucial when selecting the right detangler.
Look For Moisturizing Ingredients
A good detangler should nourish your hair while making it easier to manage. Look for ingredients such as aloe vera, shea butter, coconut oil, and avocado oil. These natural ingredients help lock in moisture, reduce frizz, and make the detangling process smoother.
Avoid Harmful Chemicals
To maintain the integrity of your hair, steer clear of detanglers containing sulfates, parabens, and mineral oil. These chemicals can strip the hair of its natural oils, leading to dryness and brittleness. Instead, opt for products with natural and organic ingredients that provide gentle and effective detangling.
Consider Your Hair's Specific Needs
Just as every individual is unique, so too are our hair needs. When selecting a detangler, consider factors such as your hair's texture, density, and any underlying scalp conditions.
Some detanglers cater to specific concerns, such as dandruff or itchy scalps, while others focus on enhancing curl definition and shine.
Test Different Products and Methods
Trial and error play a significant role in finding the perfect detangler. Try out various detangling products and methods until you discover the one that works best for your hair.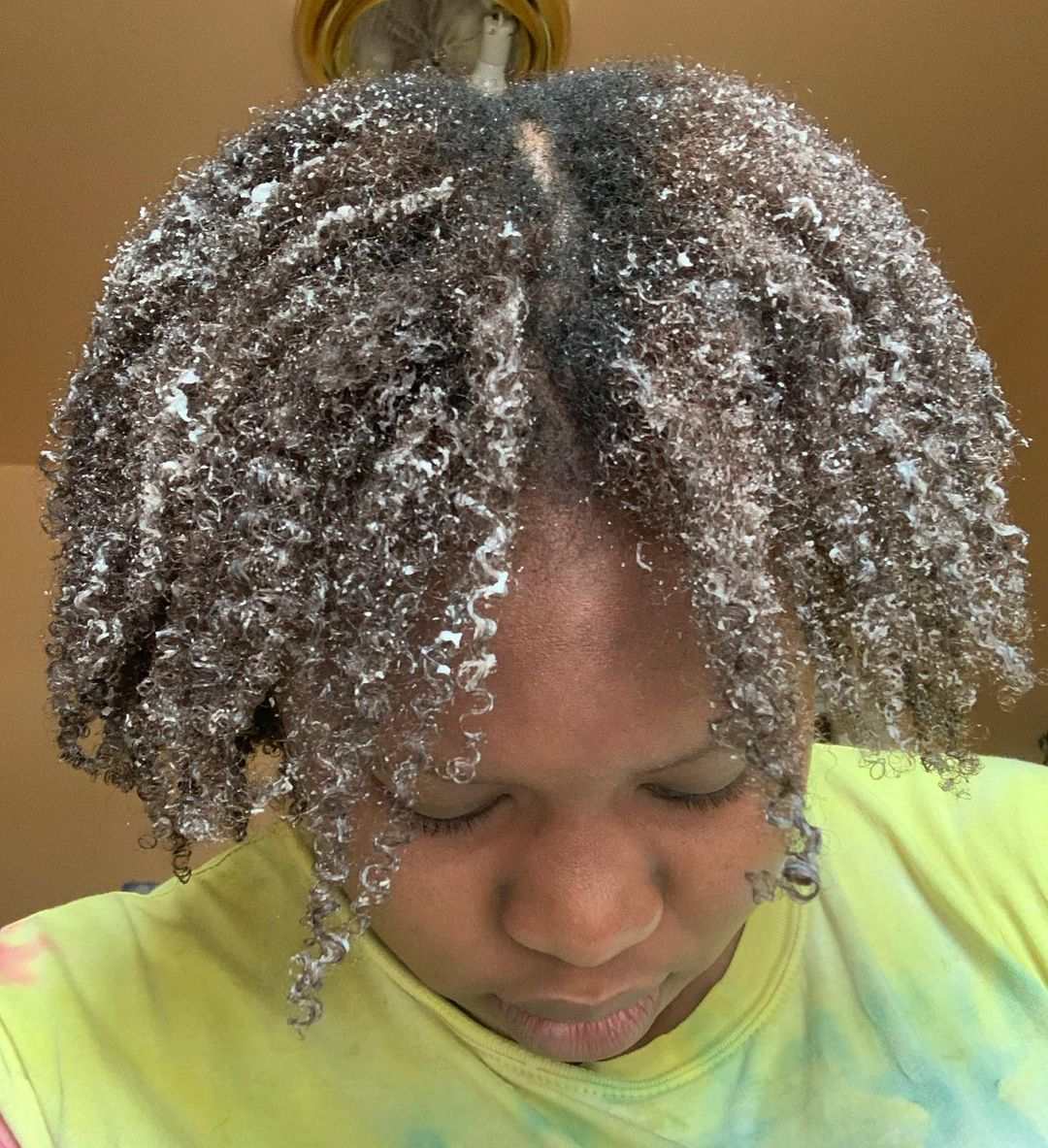 Keep in mind that some people prefer to detangle with their fingers, while others swear by a wide-tooth comb or a detangling brush. The right method for you will depend on your hair type and personal preference.
Read Product Reviews
Lastly, don't forget to read product reviews from other naturalistas. Reviews can provide valuable insight into the effectiveness of a detangler and how it works on different hair types. Look for reviews from individuals with hair similar to yours for the most relevant advice.
In conclusion, choosing the perfect detangler for your natural hair is a journey that requires patience, understanding, and a bit of experimentation.
By considering your hair type, porosity, and specific needs, you'll be well on your way to finding the detangling product that will make your natural hair journey a joyous and stress-free experience.
How to Use Detangler for Natural Hair?
Let me guide you through the art of using a detangler for your natural hair.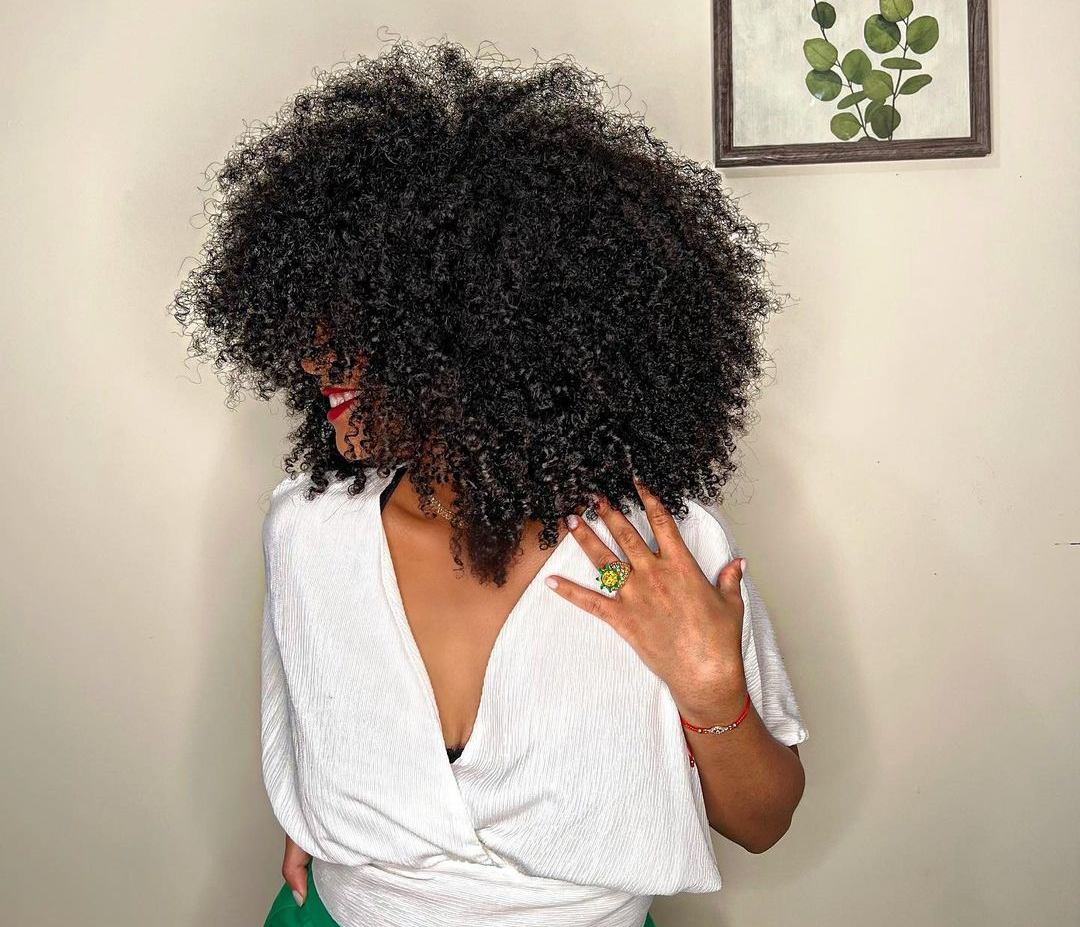 Prep Your Hair
Before you dive into the detangling process, ensure your hair is properly prepped. Gently cleanse your hair with a sulfate-free shampoo to remove any dirt and build-up, followed by a moisturizing conditioner. Allow the conditioner to sit for a few minutes to help soften your hair, making it easier to detangle.
Divide and Conquer
Separate your hair into manageable sections using clips or hair ties. Working in smaller sections allows you to detangle more effectively, reducing the risk of breakage and ensuring that the detangler is evenly distributed throughout your hair.
Apply the Detangler
Choose a detangling product that suits your hair type and needs, following the guidelines mentioned in our previous guide on choosing the best detangler for natural hair. Gently apply the detangler to each section of your hair, focusing on the ends and working your way up to the roots.
Choose Your Detangling Tool
Select a detangling tool that works best for your hair type and personal preference. This could be your fingers, a wide-tooth comb, or a detangling brush designed specifically for natural hair. Each method has its advantages, so don't be afraid to experiment and find the one that's perfect for you.
Detangle with Care
Begin detangling at the ends of your hair, gently working your way up to the roots. Use a combination of patience and a gentle touch to remove any knots and tangles. If you encounter a particularly stubborn knot, add more detangler or use your fingers to carefully work it out without causing breakage.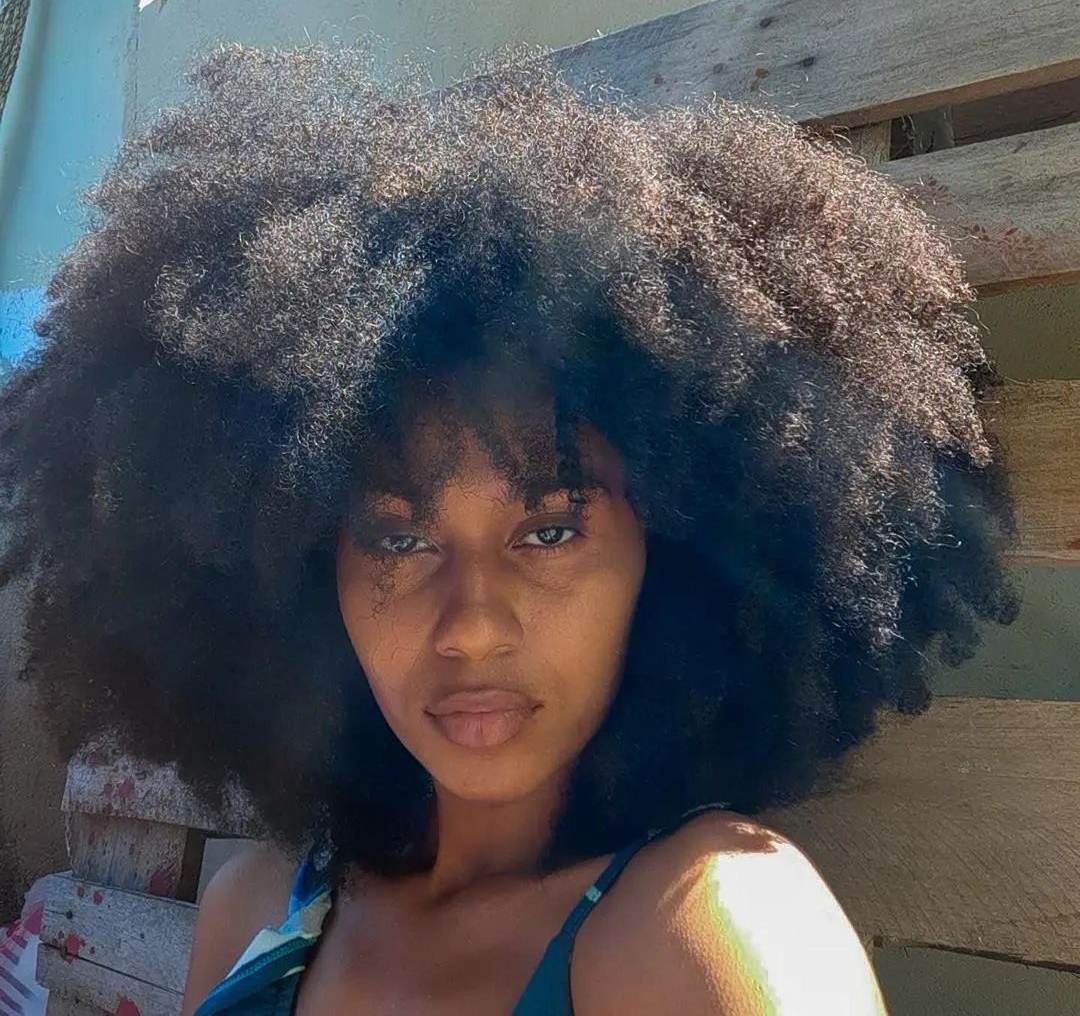 Create a Detangling Routine
To keep your natural hair in its best condition, establish a regular detangling routine. Depending on your hair type and lifestyle, this could be weekly, bi-weekly, or even after each wash.
Regular detangling helps prevent knots and tangles from accumulating, making the process easier and less time-consuming in the long run. By mastering the art of detangling, you can keep your natural hair healthy, strong, and fabulous.
Remember, practice makes perfect, so don't be discouraged if you encounter a few tangles along the way. With time, patience, and the right technique, you'll be a detangling pro in no time!
Black Hair Detangler FAQ
Should you detangle natural hair wet or dry?
Detangling natural hair can be a delicate art! Choose the wet approach, armed with conditioner for extra slip, to gently glide through tangles. Avoid detangling dry hair, as it may lead to breakage and damage. Embrace the aquatic adventure for happy, tangle-free tresses!
How do you make homemade natural hair detangler?
Whip up a delightful homemade detangler by mixing 2 cups of distilled water, 1 tablespoon of your favorite conditioner, and a few drops of essential oil for fragrance. Combine these magical ingredients in a spray bottle, shake vigorously, and voila!
Summary
In the article, we're taking a deep dive into the fabulous world of black hair detangler products that'll help you keep those luscious curls and coils in check.
I'm here to give you the 7 on the best detanglers for African American hair. From lightweight sprays to nourishing creams, there's a little somethin' for everyone.
But also let's talk about the importance of detangling. If you're rockin' your natural hair, you know that tangles and knots can be a real struggle.
But, honey, don't worry – the right detangler can make all the difference. Not only does it help you glide through your mane with ease, but it also protects your hair from breakage and keeps it lookin' flawless. I hope this article was helpful for you!
Also read:
References:
How Hair Detangler Works and Recipes to Make It – https://www.thoughtco.com/how-to-make-homemade-hair-detangler-607707
THE ULTIMATE GUIDE TO DETANGLING NATURAL HAIR – https://www.carolsdaughter.com/blog/hair/hair-care-tips/how-to-detangle-natural-hair.html