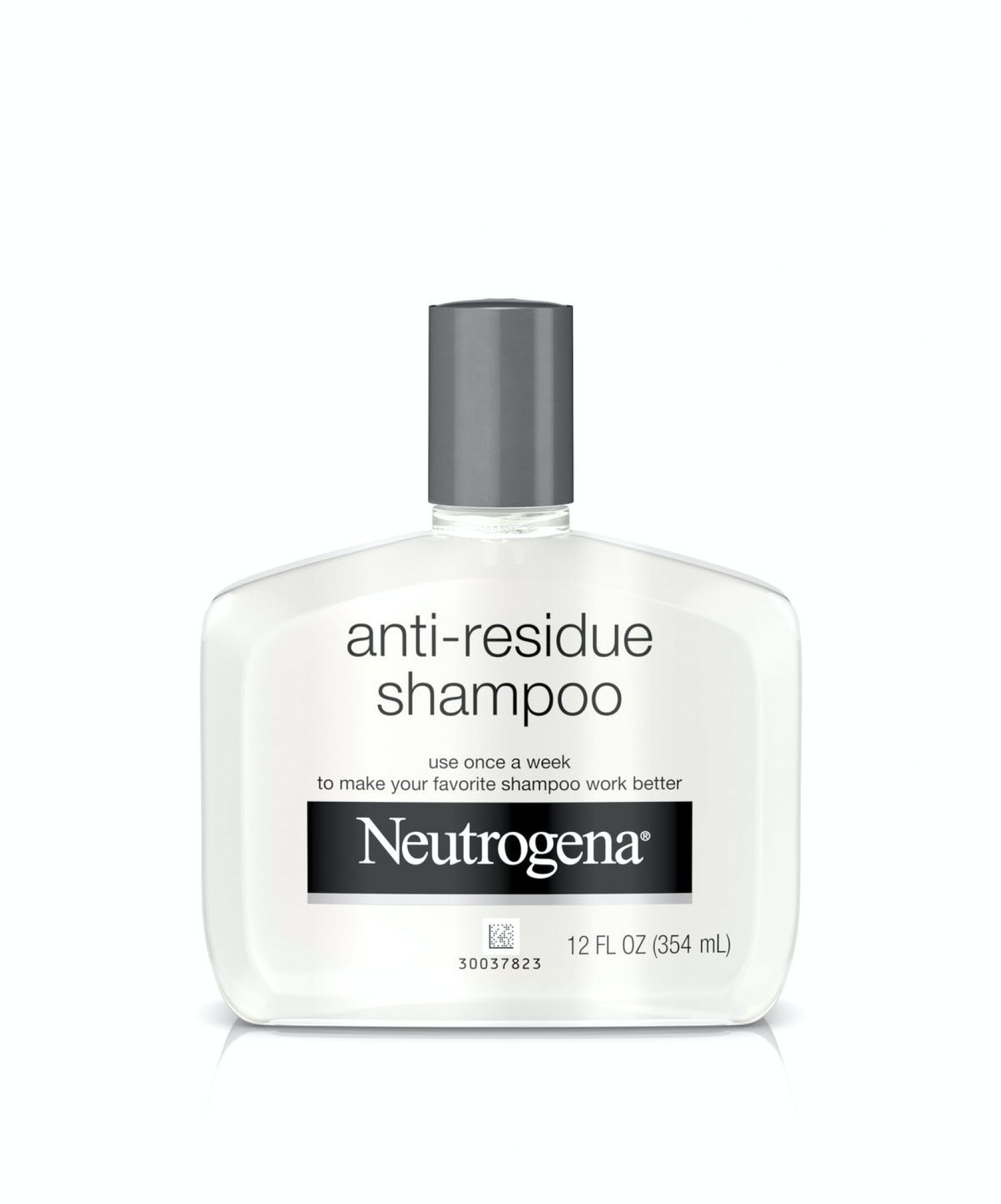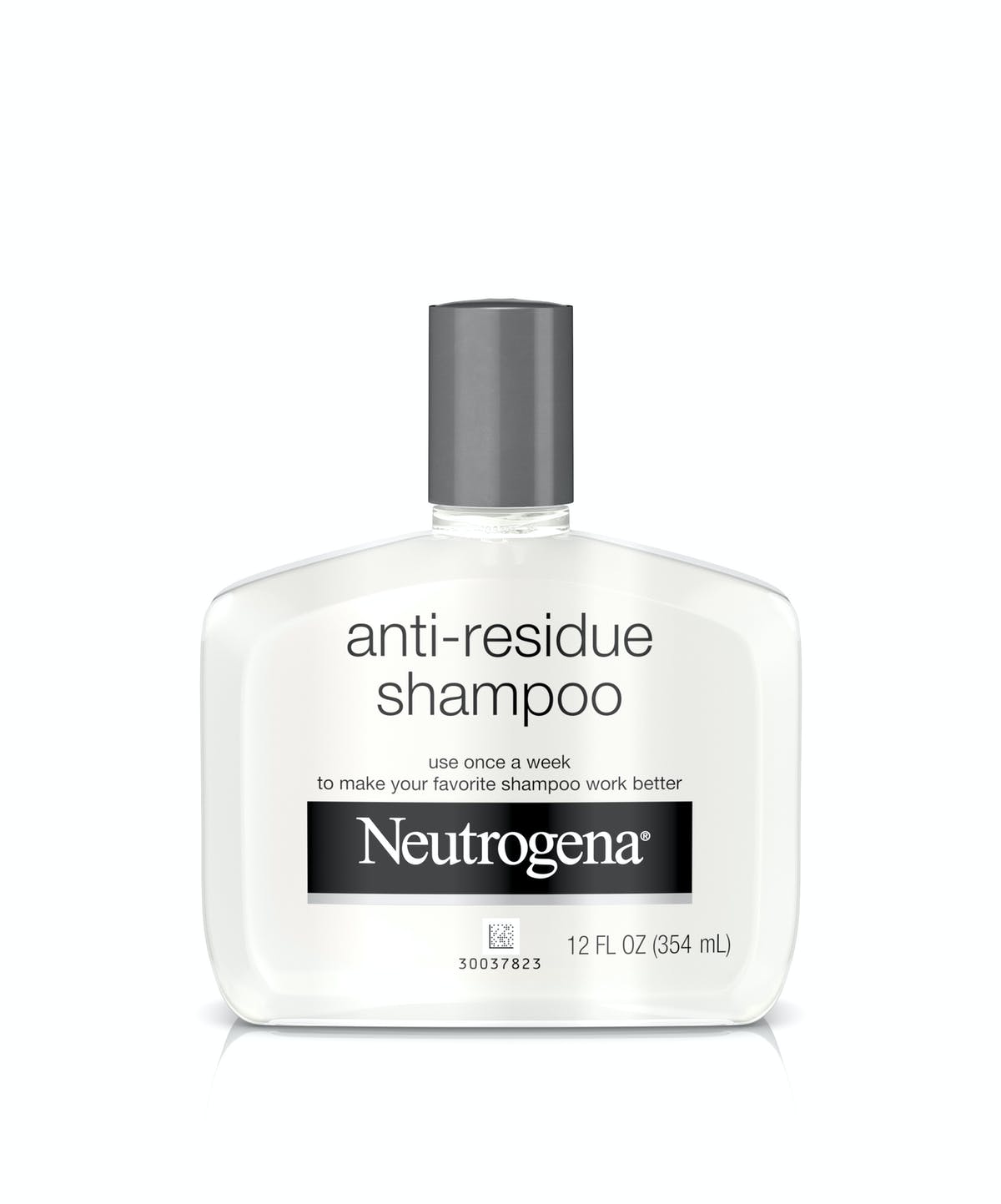 Are you looking out for the perfect clarifying shampoo for your curly hair? Tired of searching all around to know which are the top brands? Curious to know how to find the best among thousands of clarifying shampoos? Want to get the best deal in terms of price, effectiveness, and long-lasting results? Don't worry as here we will help you out finding some of the best clarifying shampoos for curly hair.
So, here we will give you all the guidance, tips, advice, and best recommendations, also you can find my personal top of clarifying shampoos. These products are shortlisted out of hundreds of products based on product's results, effectiveness, and reasonable price budget.
TOP 8 BEST RATED CLARIFYING SHAMPOOS FOR CURLY HAIR
Below you can find some of the really effective products that you can find in market. We have shortlisted these clarifying shampoos out of thousands. They are effective, give long-lasting results, and comes under your budget. Let us check out some of the best options.
TRADER JOE'S TEA TREE TINGLE SHAMPOO – Organic Curly Hair Clarifying Shampoo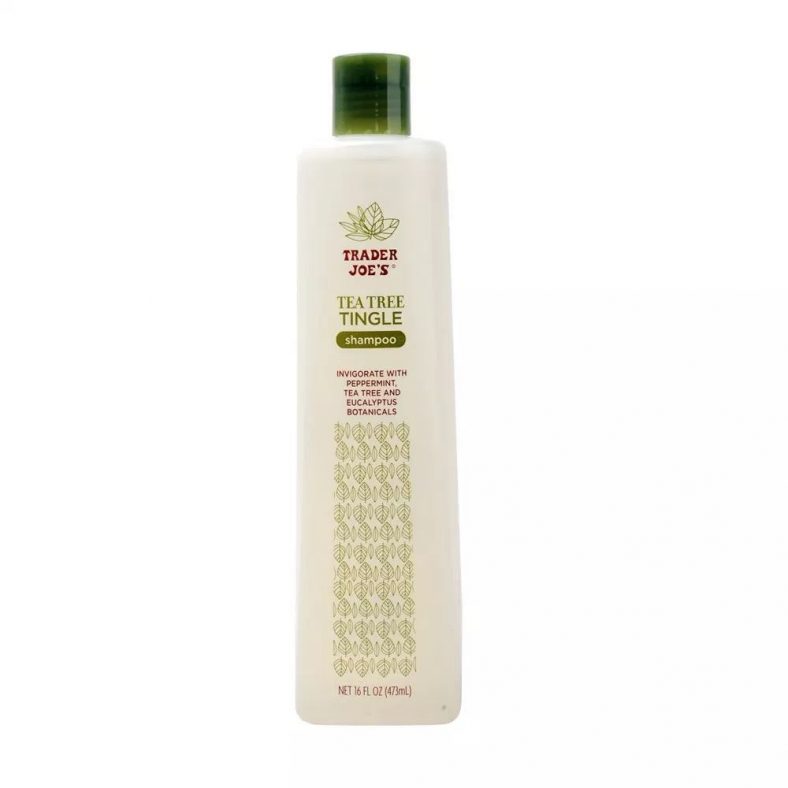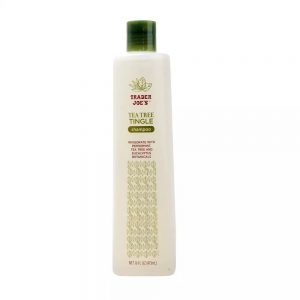 It is an awesome shampoo for dull and damaged hair with hair buildup. This is a regular clarifying shampoo that can be used on a daily basis. Reviews and ratings are quite satisfactory. Its specifications are :
Contains No Laurel/Laureth Sulfates;
Suitable for All Hair Types;
Cruelty-Free – Never Tested on Animals;
16 Fl Oz (473 mL) Bottle;
Contains Certified Organic Botanical Ingredients.
Pros:
Good for all hair types including curly;
It is a sulfate-free shampoo which means that it can go well with color-treated hair also;
It contains all certified organic ingredients;
It rejuvenates your hair and refreshes it.
LEMONGRASS + ARGAN STEM CELL DRUGSTORE CLARIFYING SHAMPOO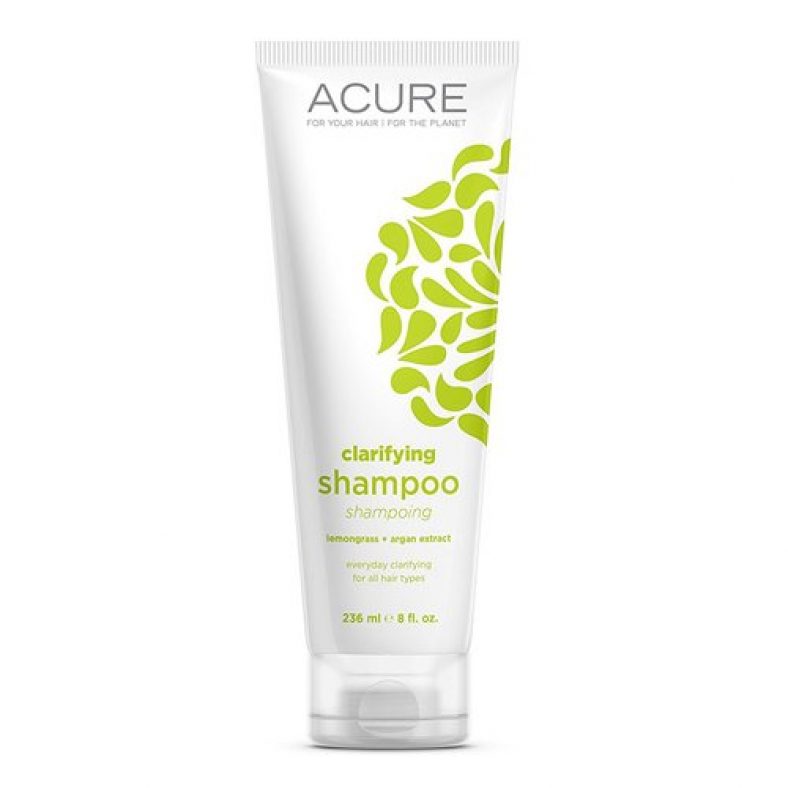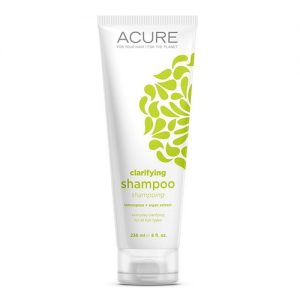 This shampoo is made by Acure organics. Some of its main characteristics are:
Vegan, gluten, and cruelty-free;
Paraben, sulfate, silicone, sodium chloride, phthalate, and synthetic fragrance-free;
Color safe, 100 percent biodegradable;
Curoxidanttm blend.
Pros:
Gentle to use;
You can use it daily;
It also helps in strengthening the follicles;
Ingratiates are organic;
Gives a great smell.
FOR DAILY SWIMMERS – ULTRASWIM CHLORINE-REMOVAL SHAMPOO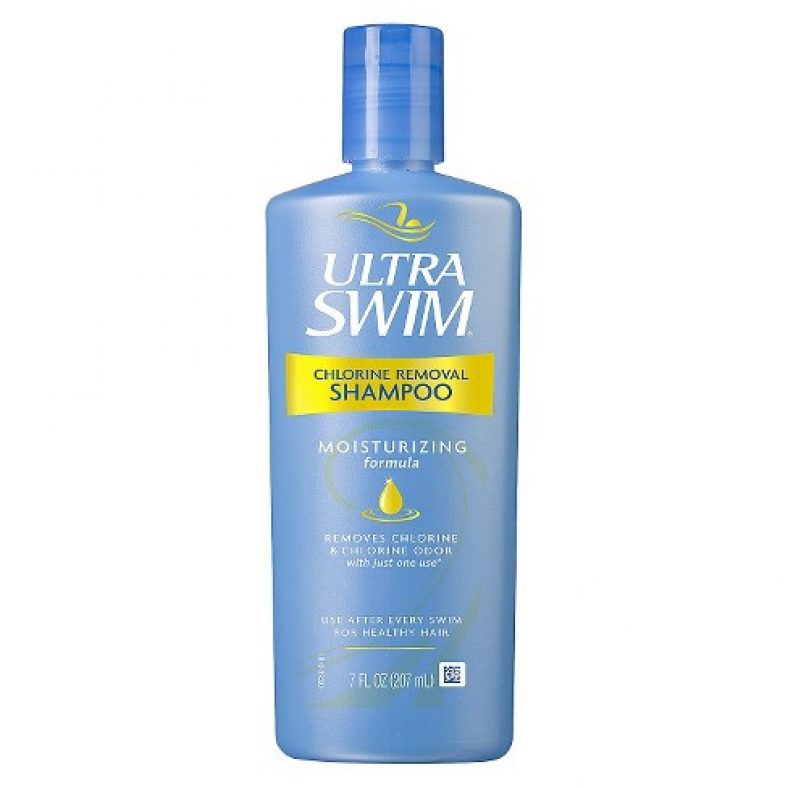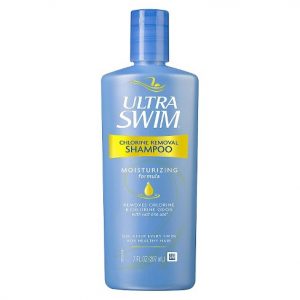 This shampoo is more focused on cleaning up chlorine and bromine stored on your hair from swimming pool chlorinated water. So, this is the best option for those, who go swimming daily. This clarifying shampoo is an industry-standard among swimmers and people who have chlorinated water in their area. Its specifications are:
7-ounce bottle of chlorine-removal shampoo
Vitamin E, aloe, and protective conditioners to nourish and add moisture back to your hair
Gently removes chlorine and chlorine odor; leaves hair soft, silky, and healthy-looking
Gentle enough for everyday use
Suitable for all types of hair, including permed, lightened, or color-treated hair
Pros:
You can use it daily, gentle to use;
Suitable for all hair types;
Suitable for color-treated hair;
Excellent in cleaning up the "stored chlorine" from hair;
It nourishes your hair as well with its good ingredients i.e Vitamin E, aloe.
NEUTROGENA CLEAN REPLENISHING SHAMPOO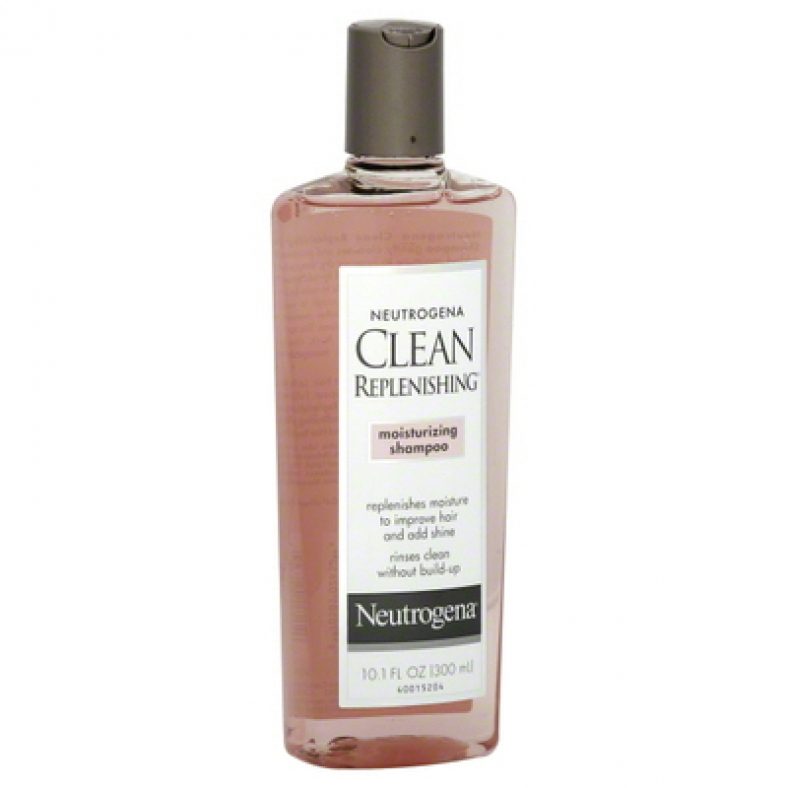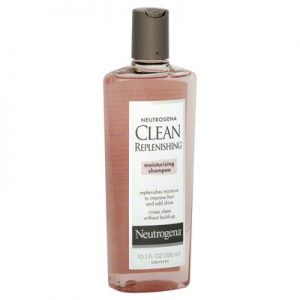 This one is among the best shampoos for people who find buildup daily. The great advantage is that it can be used on a daily basis. I've recommended this shampoo to several customers and 90% have found this product to do excellent results for them. Its specifications are:
Won't Weigh Hair Down;
Replenishes Moisture;
Without Build-Up;
Rinses Clean;
Adds Shine;
Pros:
It can do magic for dry and damaged hair, gives great results;
Its mild formula gives a nice gentle cleanse and provides good moisture to your dry & damaged hair;
Gives a good amount of lather;
You can use it daily;
Nourishes your hair;
Gives a great smell to your hair;
It is non-drying clarifying shampoo;
Makes your hair healthy, shiny, and manageable.
REDKEN HAIR CLEANSING CREAM SHAMPOO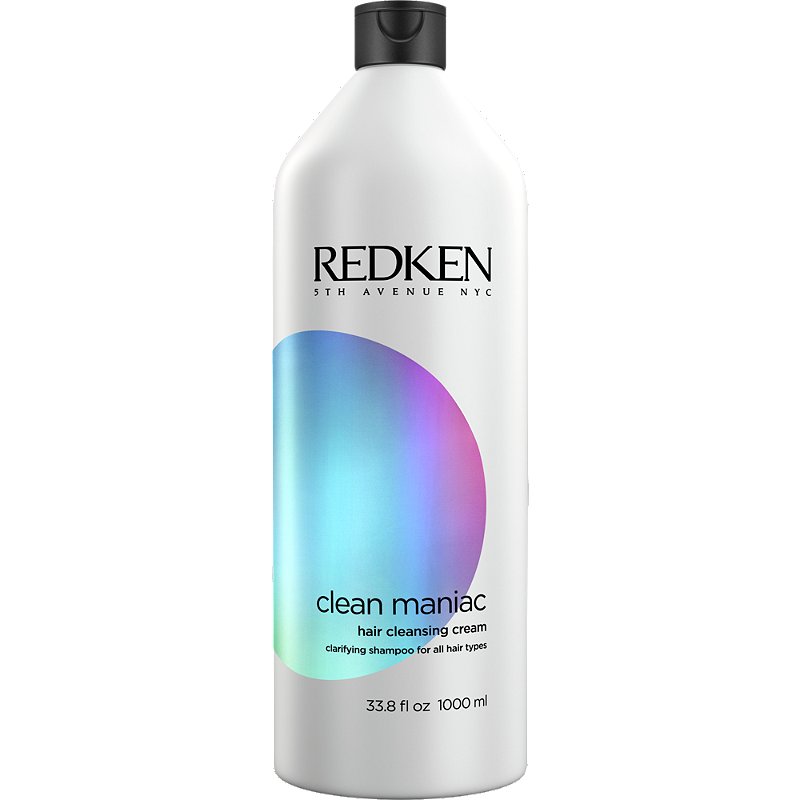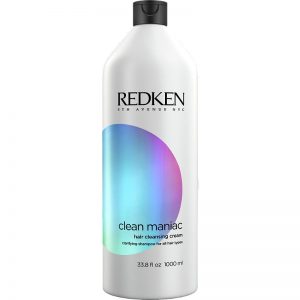 This is also one of the top shampoos made by Redken, which is a quite known brand for shampoos. This product has got great ratings from the customers. Its specifications are:
Ideal for swimmers and product junkies, Redken Hair Cleansing Cream works to remove accumulated mineral deposits and styling product build-up on your hair and scalp, leaving it cleansed and purified
Formulated with fruit acids to strengthen your hair cuticles and add shine and moisture, Redken Hair Cleansing Cream will leave your hair purified and refreshed
Product build-up and excess mineral deposits will be gently removed without stripping the hair to leave it soft and shiny and ready for the next day!
Pros:
As a clarifier, it works great and gives good results
It uses Formulated fruit acid, which gives clarifies residues and gives shine to your hair
It is great for removing and cleaning out hair product buildup
It is suitable for all hair types
PAUL MITCHELL SHAMPOO THREE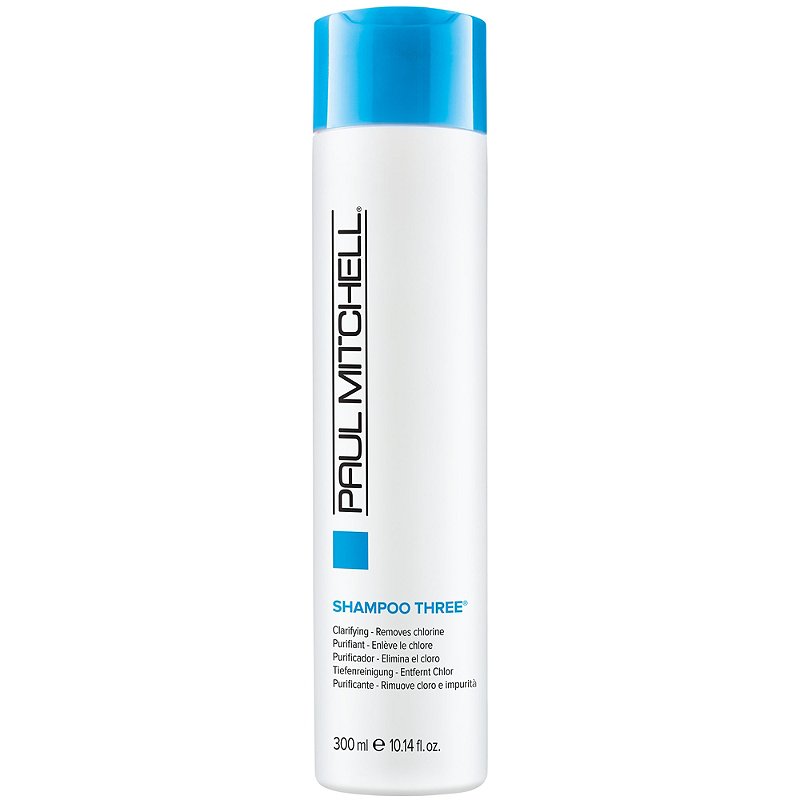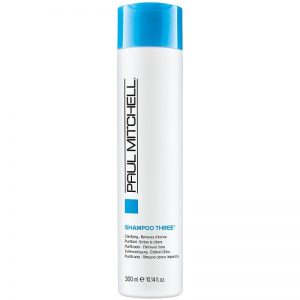 Another good clarifying shampoo by Paul Mitchell, which is a well-known brand. This shampoo is for daily swimmers, mostly. Its specifications are :
Great for Swimmers;
Aids in eliminating chlorine and impurities;
Pros:
Works great on hair to remove chlorine residues
Well known brand
It boasts the inner strength of your hair
It has a great ability to prevent re-buildup
NEUTROGENA ANTI-RESIDUE – Drugstore Clarifying Shampoo for Curly Hair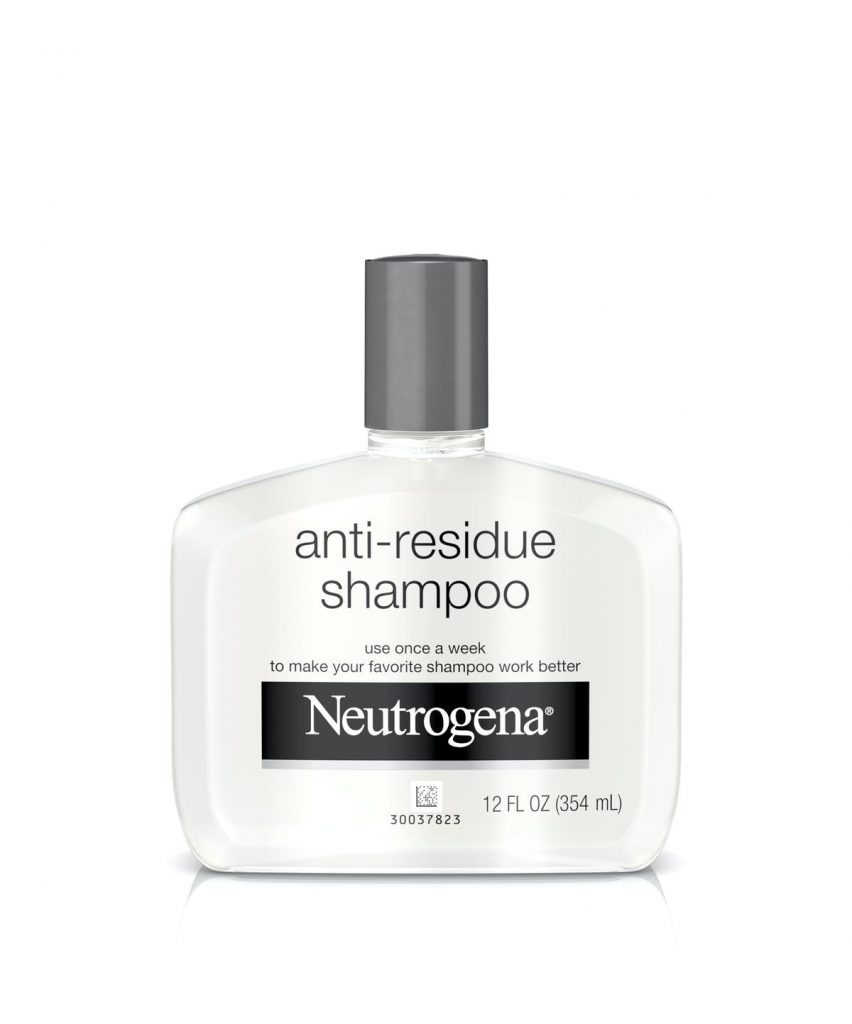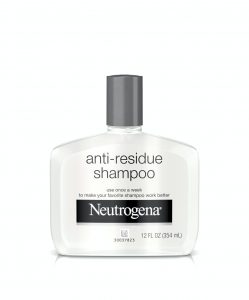 It is one of the great products, which really gives good results. This clarifying shampoo can clarifying hair buildup more than, which is quite good. This shampoo helps in cleaning all residues stored on your hair and scalp from hair styling products, hair shampoos & conditioner and swimming pool chlorinated water. In short it is quite good for clarifying purpose. Its specifications are :
Neutrogena Shampoo, Anti-residue Formula – 6 Oz
Pros:
You only just need to wash your hair with it once in a week
If your hair and scalp is dry, then you only need to use to 2 times in a month taking intervals
It is designed for all hair types. So, what ever type of hair you have it is suitable for you
It gives life to dull and damaged hair
FOR COLOR TREATED HAIR – PHILIP B SHAMPOO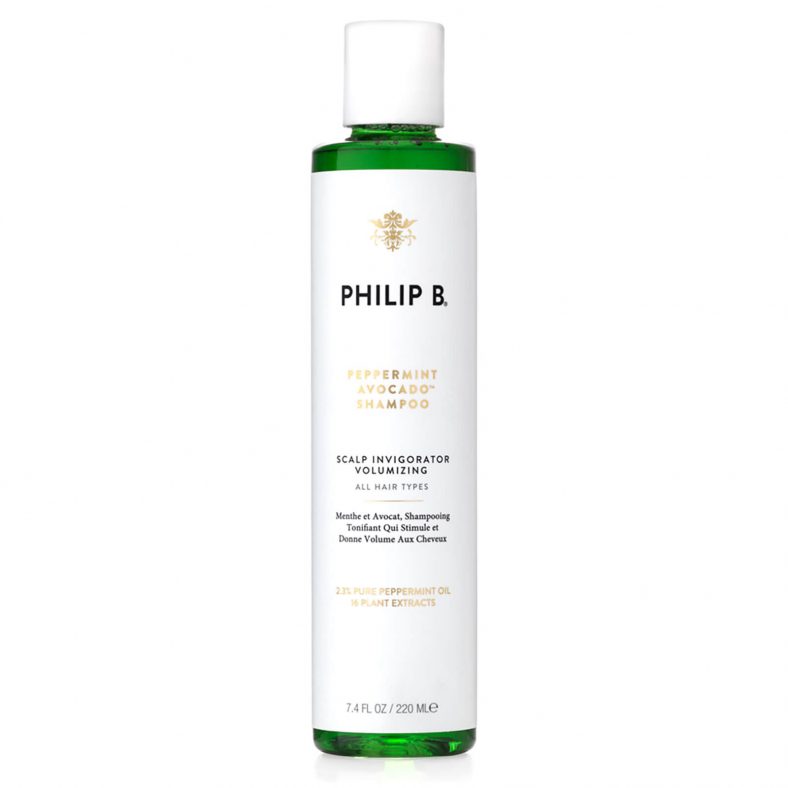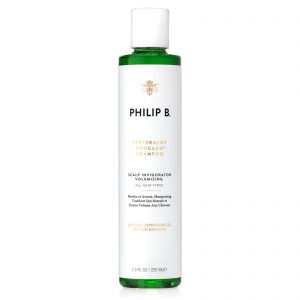 This Philip B shampoo is also one of the best in our list. This is the top-rated clarifying shampoo for color-treated curly hair. Its specifications are:
Rich lather clears away scalp oils and styling product residue to get your hair,scalp super-clean without stripping
Pros:
Suitable for color-treated hair
Its great in cleansing buildup
Gentle to use
It has got a great formulation of essential ingredients
It revives your hair
Gives shine and strength to your hair
These were some of the best clarifying shampoos, shortlisted out of thousands of products. You can find our expert reviews for these shampoos in the later part, but first you should know what exactly you are looking for.
AN OVERVIEW OF CLARIFYING SHAMPOOS
WHAT IS A CLARIFYING SHAMPOO?
Clarifying shampoo is a one-stop solution for everyone. Be it a beauty of dry, oily or normal scalp you should pick a top quality clarifying shampoo from the shop to prevent yourself from using various kind of shampoos and other hair products.
All shampoos will clear your traces from the usual oil and dust, but a particular clarifying formula will cut through more stubborn dust particles, like the kind you get when you use styling products all the time. People with dry scalp should not wash their hair frequently, on the other hand, those who have oily hair should not have this privilege to save their time by avoiding their hair cleaning regularly.
We know that you are looking for a clarifying shampoo, but do you know what it does and who require this particular kind of shampoo. If not, here is a good explanation.
With the advancement of human race, we are surrounded by all unnatural or derived substances, whether talking about electronics, the mechanical world, or chemical-based hair care products. These are pure widely categorized things on which we depend most in our day to day life.
Chemical driven products such as hair gels, sprays, mousses, shampoos, colors, conditioners are some of the things that we almost need daily. These product types are used for hair health and beauty.
HOW DO I KNOW I NEED TO USE CLARIFYING SHAMPOO?
You Use Oils Or Other Products Regularly
The attachment with your regular hair products is totally understandable and acceptable, but once in a while, you should provide your hair with different products to keep it healthy. Especially, you need to get rid of the conditioners which are mostly made of silicon and say bye to any hair styling products like dry shampoo, gel, straightener, and curler. Strikeout too oily products from your daily beauty regimen.
All those products contain chemicals that will ruin the fiber of your strands. It will eventually lead your thick curly hair towards dullness and premature grayness. You should think about the nutrition of your hair and deep cleansing and this is where you need a clarifying shampoo.
A Whitish Substance Is Evident On Your Scalp After You Wash Your Hair
It is always nice to use a clarifying shampoo before any hair coloring done. You may ask why should you use clarifying shampoo just before hair coloring? Well, it will ensure that the color has the best chance of getting prominent on the traces without adding any minerals or chemicals. For the best result try to apply clarifying shampoo one or two days before hair coloring. You will be able to get the best protection from any irritation.
Your Hair Is Getting Drier or Dull
Oily hair can easily piss anybody off because it engages too much maintenance. A clarifying shampoo will provide you a voluminous natural effect by providing you a deeper and less moisturizing cleanse. You can skip the step of conditioning your hair also or can just apply a little amount to the last portion of your traces. But, be careful not to keep using clarifying shampoo longer than it's recommended on the label as it may leave a harsh effect on your curly hair. Colored hair maidens should not have the fancy to use a clarifying shampoo on a daily basis as it will act as a catalyst to fade off the color faster. The more you use clarifying shampoo the lesser amount of sebum is generated from by scalp.
You Are Getting Ready For A Chemical Treatment
When all the beauty products will start taking revenge against your hair, and you can observe a bad hair day almost always – do not turn around or hover here and there just purchase a clarifying shampoo and start using it as soon as possible. Those who have gone through any chemical treatment must have faced these types of problems in their life. After chemical treatment, you should be more careful with the quality of your hair otherwise you can turn out to be bald within a short span of time.
You Are A Regular Swimmer
Those who spend plenty of time inside the swimming pool should pay attention to their hair as the pool water is usually highly chlorinated.
WHY USE THE BEST CURLY HAIR CLARIFYING SHAMPOO?
Nowadays, your traces are getting dirty due to pollution, and obviously, you need to be more careful about the most brittle part of your body which defines your beauty. Stepping into salons and beauty parlors is not always possible as time and money both matter. At this point, you should think about some special kind of pampering which will save you time as well as money. No fear as your solution is already here. Keep smiling and try to follow a few simple tricks for gorgeous traces.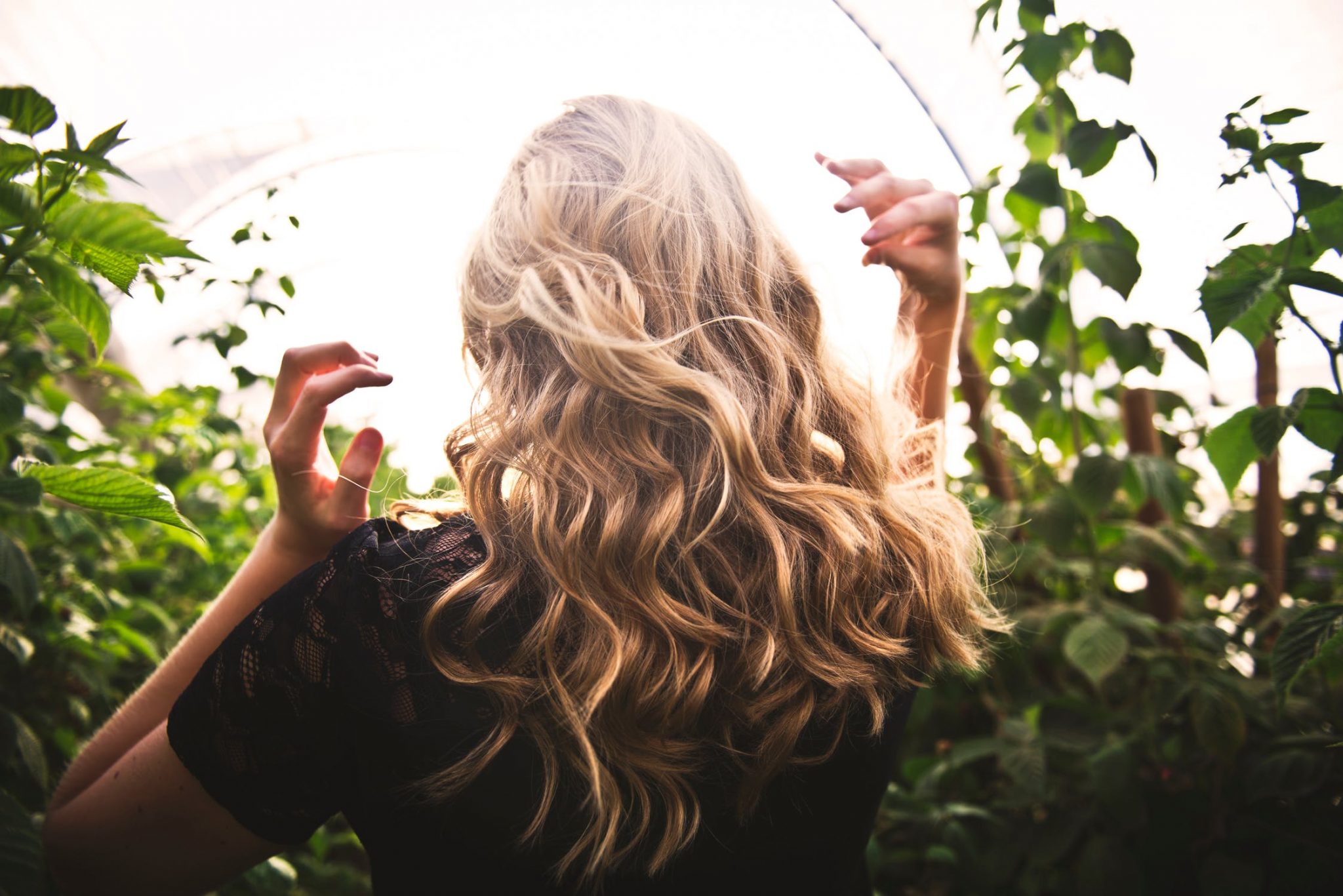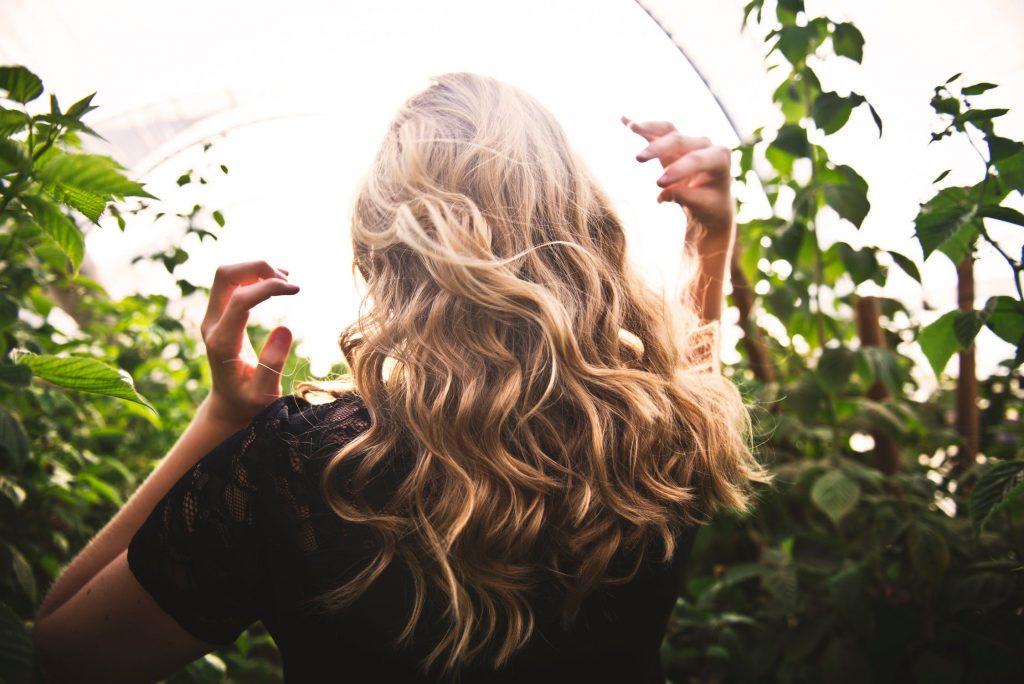 HOW TO USE THE TOP QUALITY CLARIFYING SHAMPOO?
Do Not Get Confused With The Regular Shampoo
A clarifying shampoo can't be the replacement of your regular shampoo. You can use this shampoo only once a week as it is much stronger than the shampoo you use on a day to day basis. You can apply it like regular shampoo there is no other special rule to follow while applying this shampoo.
Take Smaller Amount On Your Palm
This shampoo especially protects your hair from any pollutants, chemicals, and minerals, so it will be stronger than any other shampoo which is recommended for daily usage. The best advice is to take a smaller amount of shampoo on your palm and use it from the tip of your hair towards the downside.
Think Judiciously Before Purchasing
You must know the type of your hair very well so consider the type of your traces and then purchase a good clarifying shampoo for this kind of hair. Again, those who have colored their hair must keep this factor in their mind while purchasing the product. You can show the luxury of the trial and error method while using the clarifying shampoo for the best result in less time.
BENEFITS OF THE BEST CLARIFYING SHAMPOO FOR YOUR CURLY HAIR
You must understand the difference between clarifying and regular shampoos. It has a lot of benefits which you would not get from another kind of shampoo. This part shows the worth of using a clarifying shampoo.
Thoroughly Removes Build-Up (Hard Water, Styling Products)
Hard water will snatch away the normal glaze of the traces. A lot of people do not know what hard water is. You can see that when the water is coming out from the pipeline, it brings a lot of dirty elements, pollutants and automatically covers your hair when you take a bath. Such water is wasting your hair. You might even lose hair due to water harshness.
A huge amount of minerals are coming on your scalp, and it is happening every day. Naturally, if it keeps going on this way, your hair will start to suffer. It will become feeble day by day, and you may lose a lot of hair on a daily basis. You may even see that your hair is breaking more than usual.
A clarifying shampoo would help you to kick off these problems, and it will also help you to make your hair strong and healthy. It will remove the chlorine, wax build-up, mineral build-up, air pollutants, etc.
Rejuvenate And Refresh
After using clarifying shampoo you will get a fresh, rejuvenated, and refreshed version of your curly hair once again. You should know that when you are using several hair styling tools on a regular basis, these all are not very positive for your hair health. Sometimes you cannot understand if your hair is cleaned deeply. Be careful with the basic step – deep cleansing. Clarifying shampoo can be a perfect solution for this task, it can rejuvenate your dull and rough hair.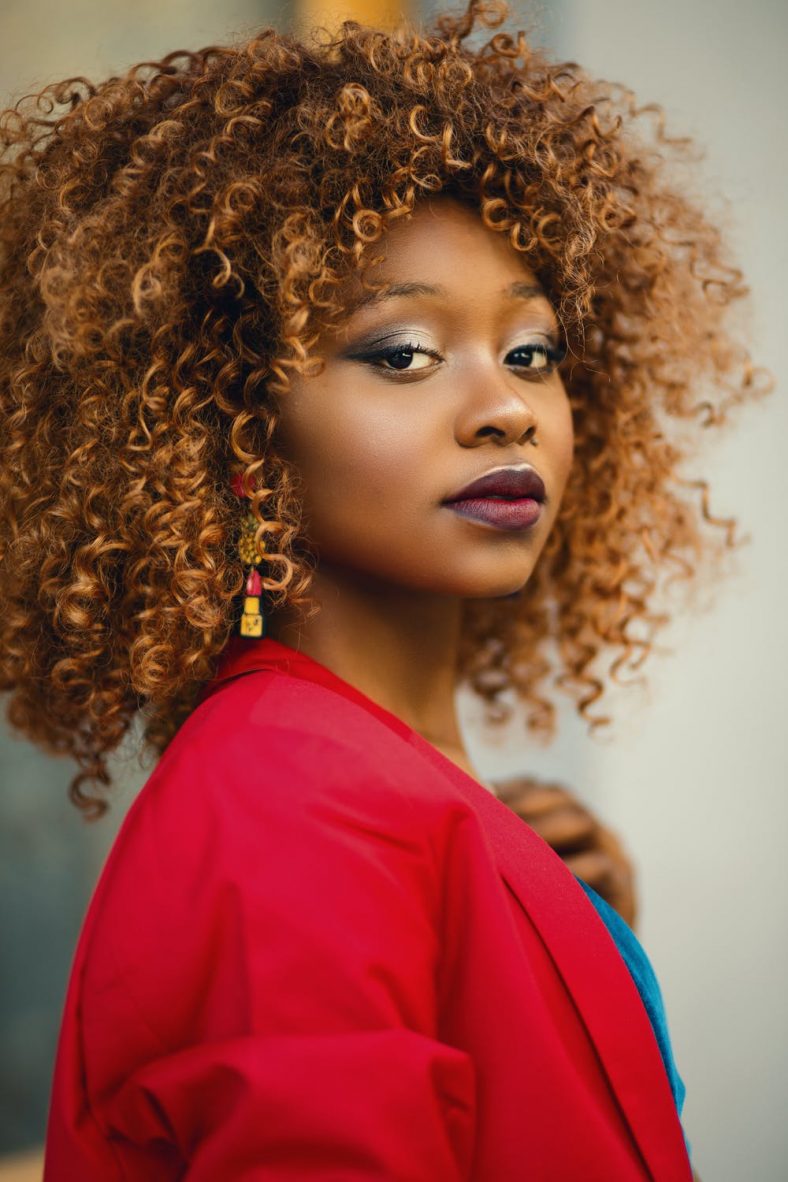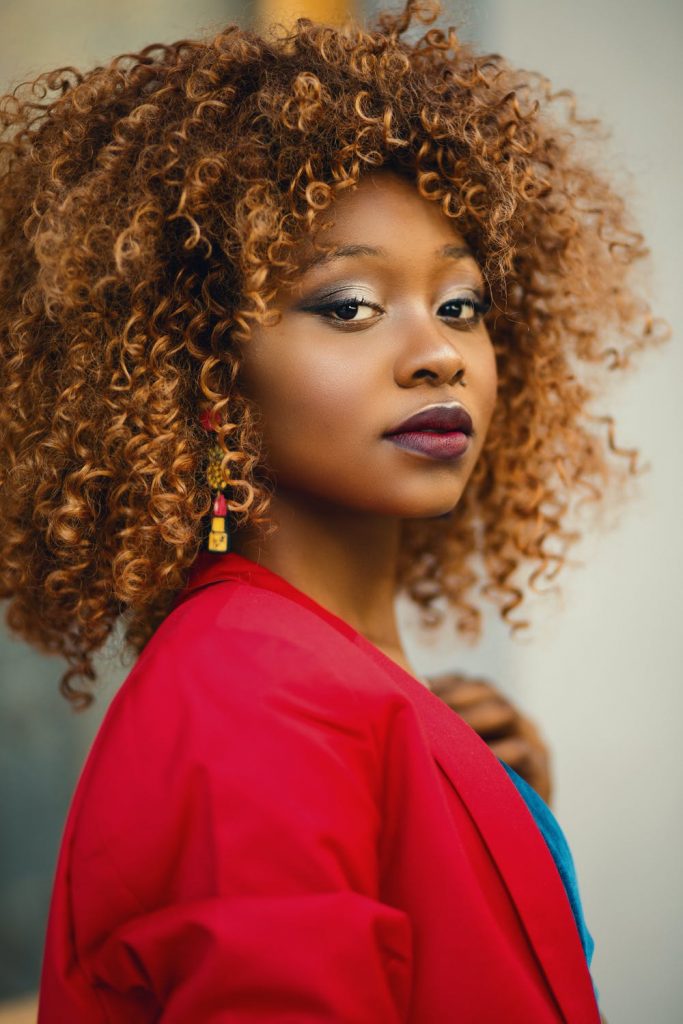 Volume Booster For Fine & Straight Hair
If you want thicker curls, you should try a clarifying shampoo. It always helps you to make beautiful and thick curly hair. Being born with long and thick hair is only part of the puzzle, you also have to take care of it. You have to make it clean on a daily basis. You need to save your hair from the dust, pollution which you are getting once you are stepping outside of your home. So, you need to clean and wash your voluminous hair with clarifying shampoos to add maximum body and fullness to your hair.
Prevents Bacterial Growth On Your Scalp
You should know that there are a lot of bacteria that would damage your beautiful curly hair and irritate your scalp. So, you have to be protected from those infections and adverse effects from several types of bacteria. Bacteria are mostly growing up where the skin becomes oily. It's not recommended to wash your hair several times a day, but if you feel like your scalp gets greasy too fast, you need to act. Using a clarifying shampoo once a week helps to minimize the chances of getting into more serious trouble.
Prepares Your Hair For Coloring
If you color your hair frequently you are probably aware of what I'm going to tell you. What is it? Look, when you are going to the salon to have your hair colored, your hair is not perfectly clean. Wait, it is not your fault.
We all use the shampoo, but when we go to the saloon, the specialists still tell us that our hair is not clean enough. So, after listening to that word, you might be frustrated or angry. Is it right or wrong? It is true that we cannot make our hair perfectly clean unless we use clarifying shampoo. Only then your hair will be ready to get colored. Otherwise, you would not get the best result. Your money and time will be wasted.
Prevents Blonde Hair From Turning Brassy
Do you have any trouble with Blonderexia – by using bleaching and other hair stylers? Sometimes, you can see that few people may gain pale or blonde hair. All of them may not like these types of hairs. So? What is the perfect solution for this? It can happen because of impurities like chlorine or hard water or even iron. Sometimes, it happens. Why? When you are taking a bath, from the shower, your hair might be affected. So, if you take a bath with clarifying shampoo, you can reduce these problems easily.
Helps Your Hair Lock In Moisture
If you use the clarifying shampoo, you help your hair to stay moisturized.
FAQ on Clarifying Shampoos for Curly Hair
These were some of the common and most frequently asked questions. You can find answers to some more queries about clarifying shampoos.
Who Should Use Clarifying Shampoo?
People who notice hair buildup on their scalp and hair can use this kind of shampoo. Or in other words, we can say people who use a lot of hair products like gel, mousse, wax, etc. To remove all unwanted substances use this shampoo once in a while.
How Many Times In A Week I Should Use It?
It really depends on how much you use hair products. If you use them frequently (daily), then you need to use them often. At least wash your hair one day a week with the shampoo, which means 4 times a month taking intervals. If you go swimming, then you should use it more often, 4 to 5 times a month. If you are not habitual to all of these, then 1 time in a month is sufficient.
Can I Use Clarifying Shampoo With Other Shampoos?
Yes, absolutely. Clarifying shampoo does its work to clean up the residues and remains. So, you can use any other kind of shampoo with it. For example – if you shampoo your hair daily, then do it that way with your normal shampoo, and once or twice a month you can clarify it with a clarifying shampoo.
How Should I Use It?
You don't need to worry about how to use it, as it is used like any other shampoo. Take some amount of it (depends on your hair size and length), massage your hair for 1 minute to 2 (depends on how much buildup you have got on your hair and scalp). Finally, rinse your hair with mild water. Remember that it may not give you enough lather, so don't need to worry about it. This kind of shampoos does not give you an ample amount of lather that you can find in any other kind of shampoos.
Which Is the Best Drugstore Clarifying Shampoo for Curly Hair?
So, the best clarifying shampoo for your hair is the one, which can remove all buildup very easily, without affecting your hair and also works on cleanliness & health of your hair. For your convenience, we have given reviews for some of the best products available for you.
CONCLUSION
We hope that our clarifying shampoo reviews will help you out finding a perfect one for you. These are suitable both for men's shampoo as well as women's shampoo. If you want to discuss more, then you can use the comment section. We'll get in touch with you as soon as possible.