Sometimes we get a whiff of something that isn't so pleasant, wondering what it is and if anyone else can smell it.
While there are parts of the body typical for odor, the scalp usually is not one of them. If you've noticed a bit of a stench, check out our list of best shampoo for smelly scalp.
Top 6 Best Shampoos for Smelly Scalp Reviewed
Mizani Zinc Infused Shampoo –

 Our Top Pick! 

Neutrogena Clarifying Shampoo –

 Best Budget Choice 

Davines Purifying Shampoo –

 Our Premium Pick 

AMBY LONDON Degrease Shampoo
1. Mizani Zinc Infused Shampoo –
 Our Top Pick!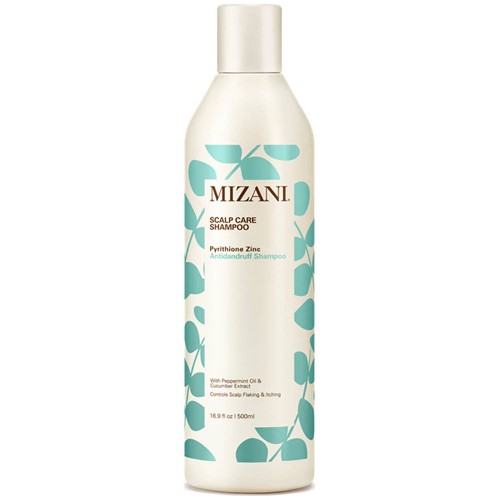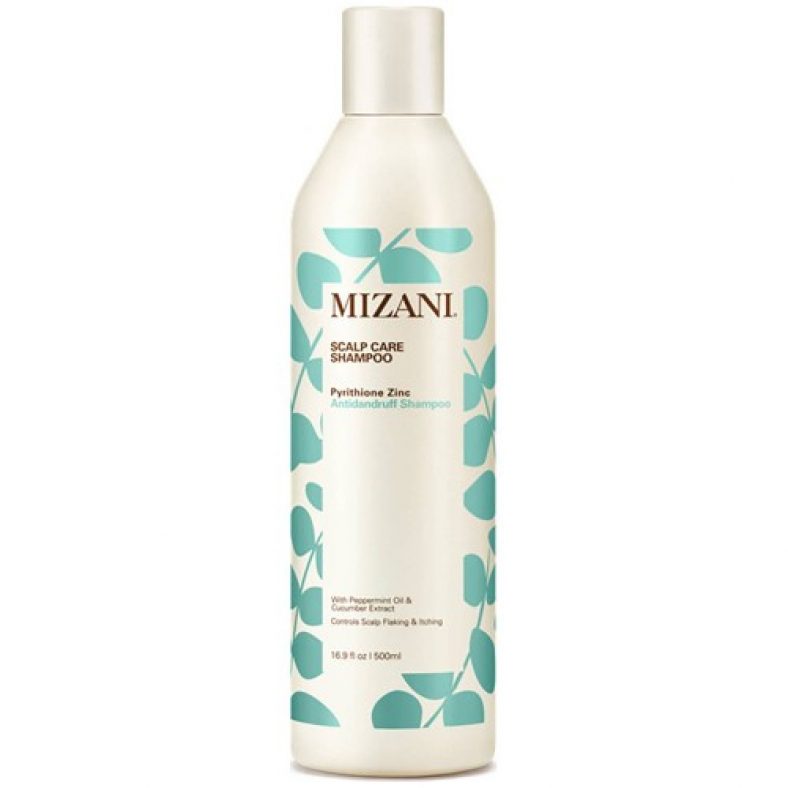 You can also find this product on Sephora, Walmart.
Active Ingredients: Peppermint oil
Hair Type: Curly
Size: 16.9 Fl Oz
Scent: Peppermint
This Mizani shampoo smells like a dream and washes away imperfections and odors.
Infused with peppermint, it relaxes the scalp and keeps it from getting dry and itchy, two things that could lead to a smelly scalp.
Your scalp isn't the only thing that will get some love from this best shampoo for smelly scalp, with moisturizing rosemary for dry and brittle locks too.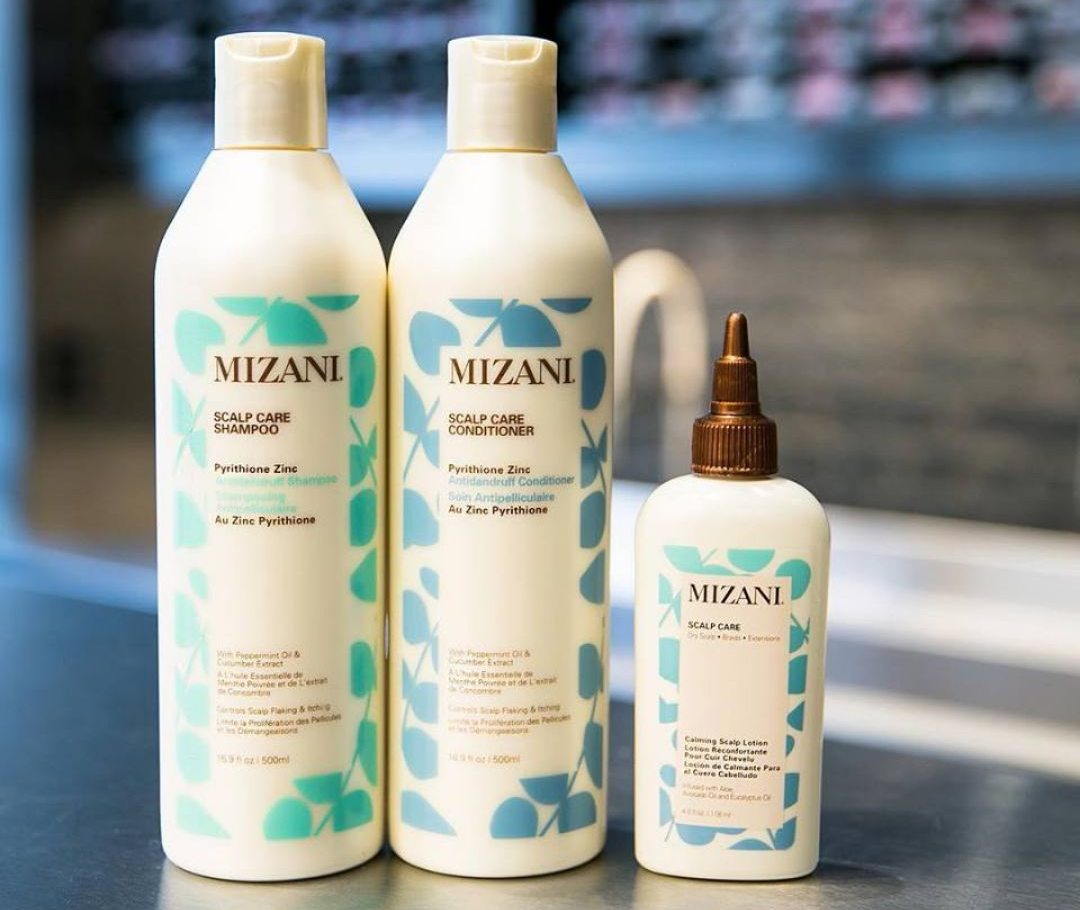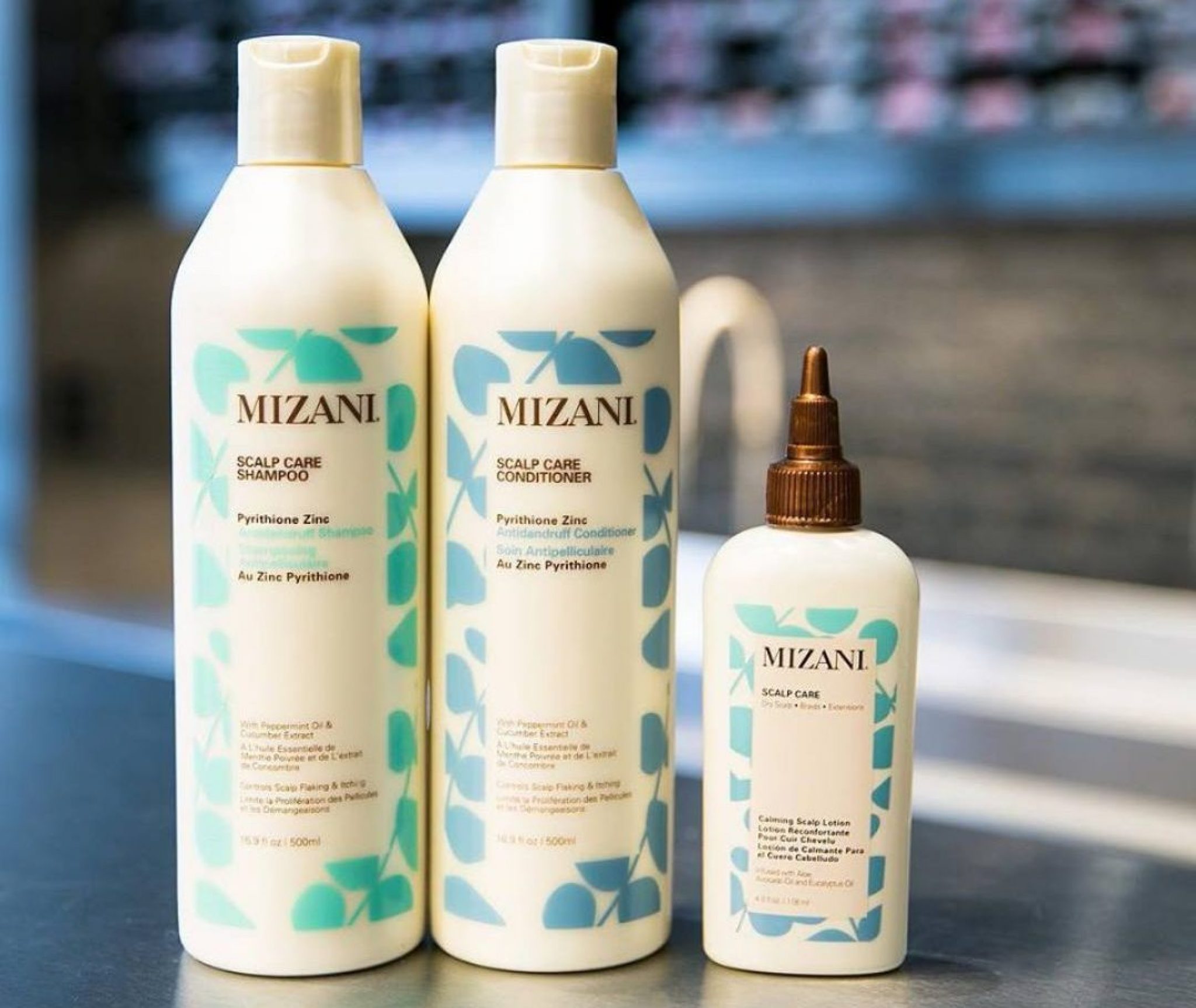 What we like:
The smells are dazzling;
Leaves hair smooth and prevents breakage;
Treats smelly scalp;
Prevents dandruff and product build-up.
What we'd change:
This powerful zinc-infused shampoo has everything that hair needs for a good clean. While it does contain a few different types of sulfates, it's nourishing for both the hair and the scalp. The relaxing smells of peppermint and rosemary help to keep your scalp clean and scent-free, even between washes.
2. Neutrogena Clarifying Shampoo –
 Best Budget Choice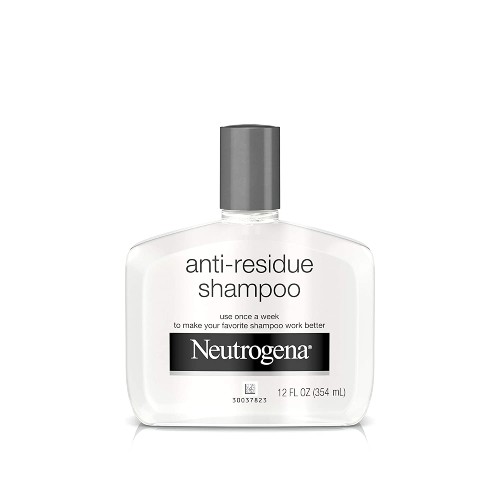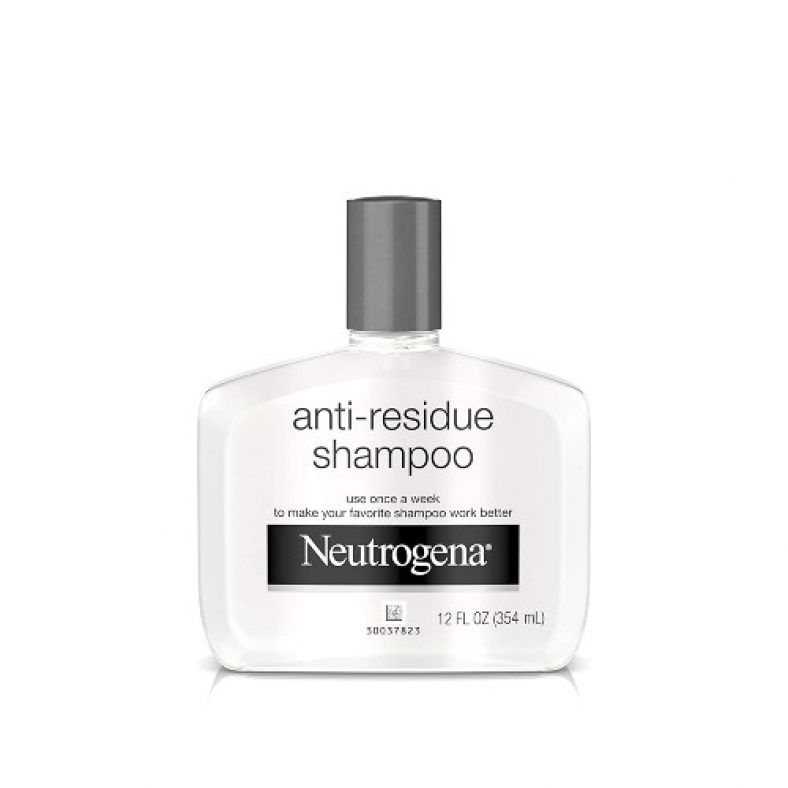 You can also find this product on Walmart.
Active Ingredients: Citric acid and glycerin
Hair Type: All
Free Of: Dye Free
Size: 12 fl. oz
Neutrogena has been a top name in clean, affordable clarifying shampoo for decades. This clarifying smelly scalp shampoo is gentle and won't cause irritation to an already flakey scalp.
You won't find a long list of ingredients, just a simple mix of all the gentlest cleansers like citric acid and glycerin, which helps to break up and wash away build-up and keep hair and scalp smelling clean and fresh.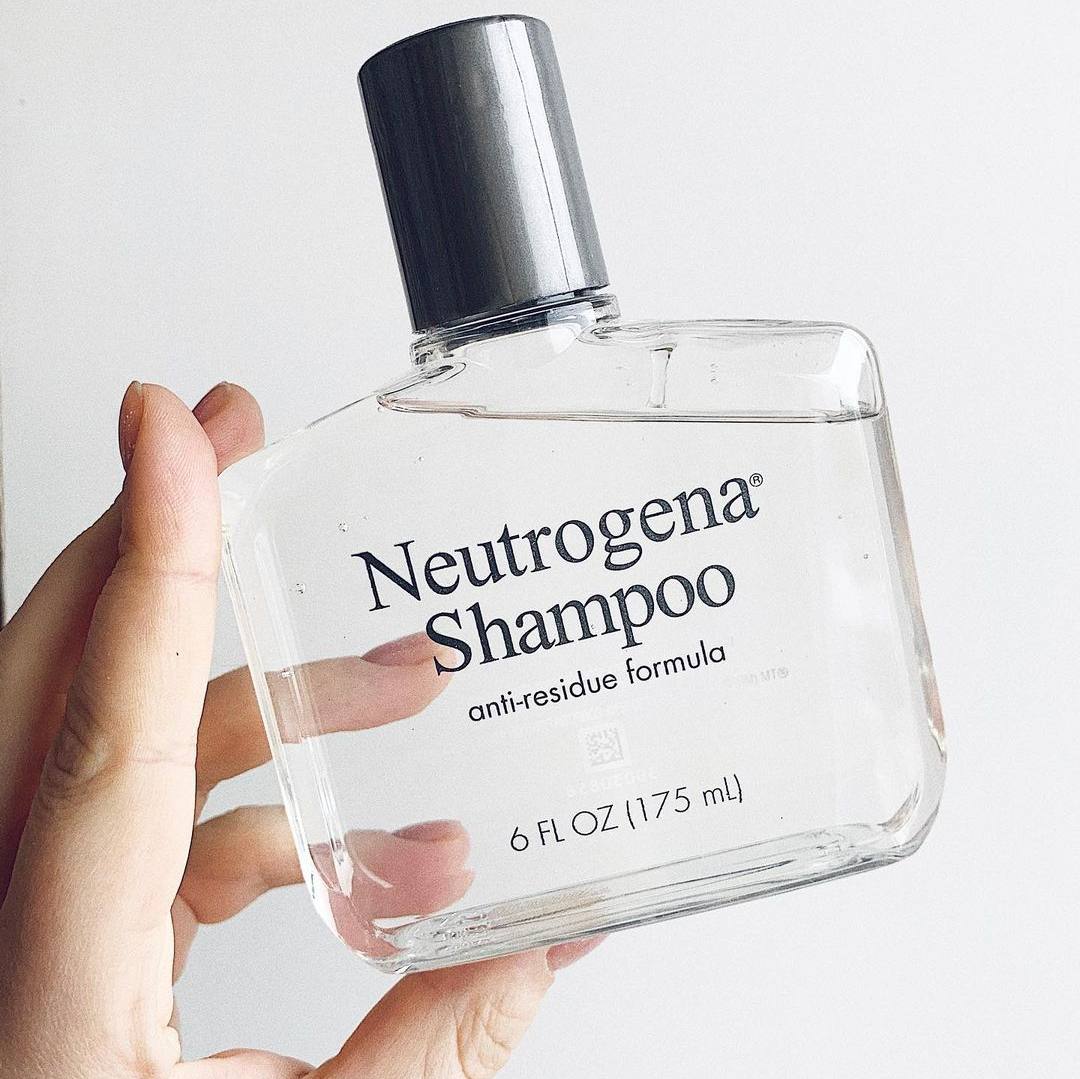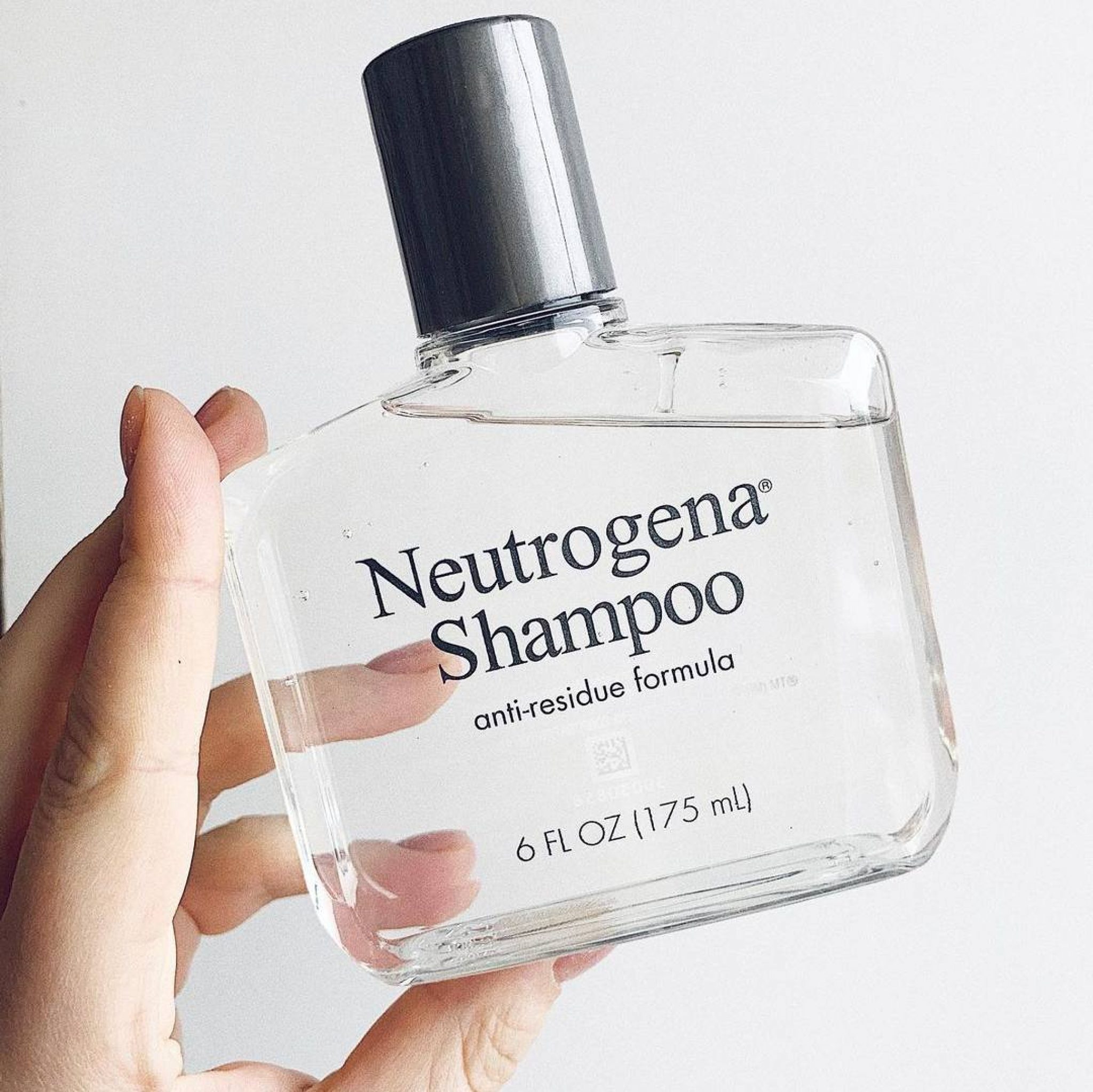 What we like:
Perfect for all hair types;
Washes away buildup;
Combats smelly scalp;
Clarifying formula without a long list of chemical ingredients.
What we'd change:
Very neutral smell;
No natural ingredients.
We love the simplicity of this shampoo. It doesn't have a ton of ingredients and features a straightforward cleansing formula that's perfect for all hair types. It won't strip the hair either, keeping it smooth and frizz-free while cleansing the scalp for a smell-good head of hair.
3. Davines Purifying Shampoo –
 Our Premium Pick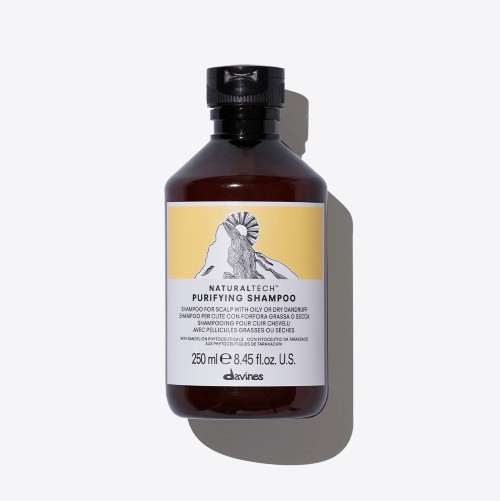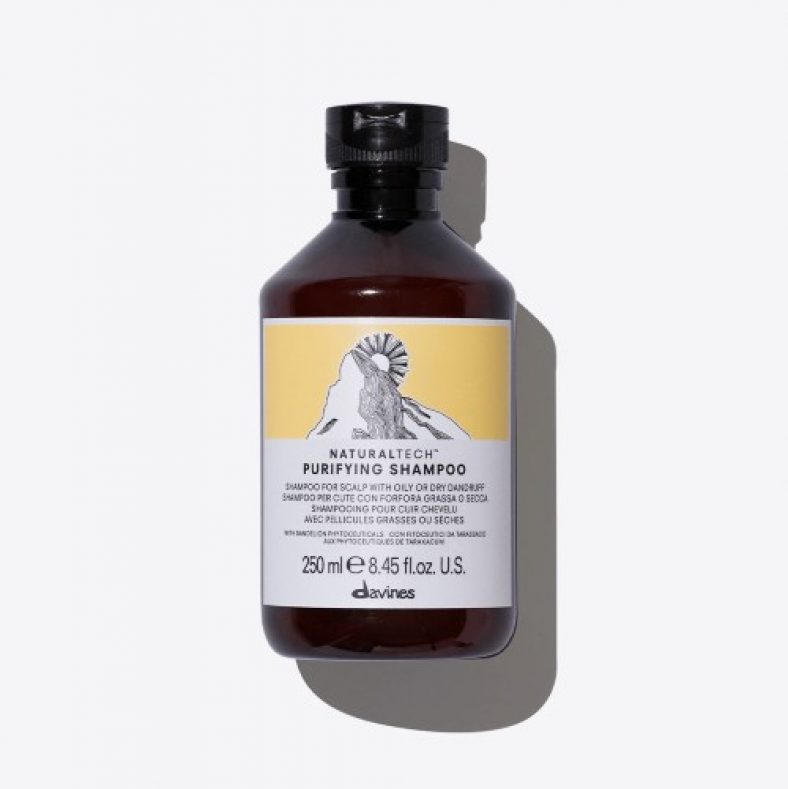 You can also find this product on Walmart.
Active Ingredients: Red celery extract and Pomodoro Tomato
Hair Type: Oily
Free Of: Silicones-free
Size: 8.45 fl. oz.
Davines is a shampoo line from Parma, Italy dating back to 1983. They take pride in using only the best locally sourced ingredients, packing their shampoos with all the best that the foothills of Italy have to offer.
This purifying shampoo is packed with ingredients like red celery extract and Pomodoro Tomato, both of them working together to soothe hair and scalp to kick smell.
What we like:
Gentle yet effective formula;
Subtle smell;
Soothes both hair and scalp;
Prevents breakage;
Prevents excess buildup from use of products.
What we'd change:
Not recommended for color-treated hair.
Davies has been on the market for some time now, releasing some of our favorite smells and formulas. This purifying shampoo for smelly hair has everything that we love from a purifying formula and more. It leaves the scalp and hair refreshed, preventing the buildup of products that typically cause smells and leaving hair squeaky clean and ready for whatever the day throws its way.
4. AG Hair Style Control Shampoo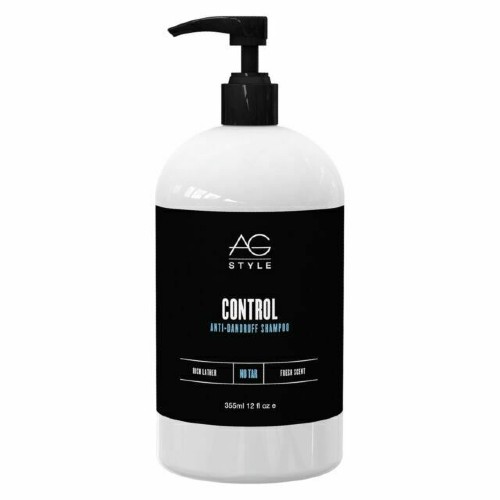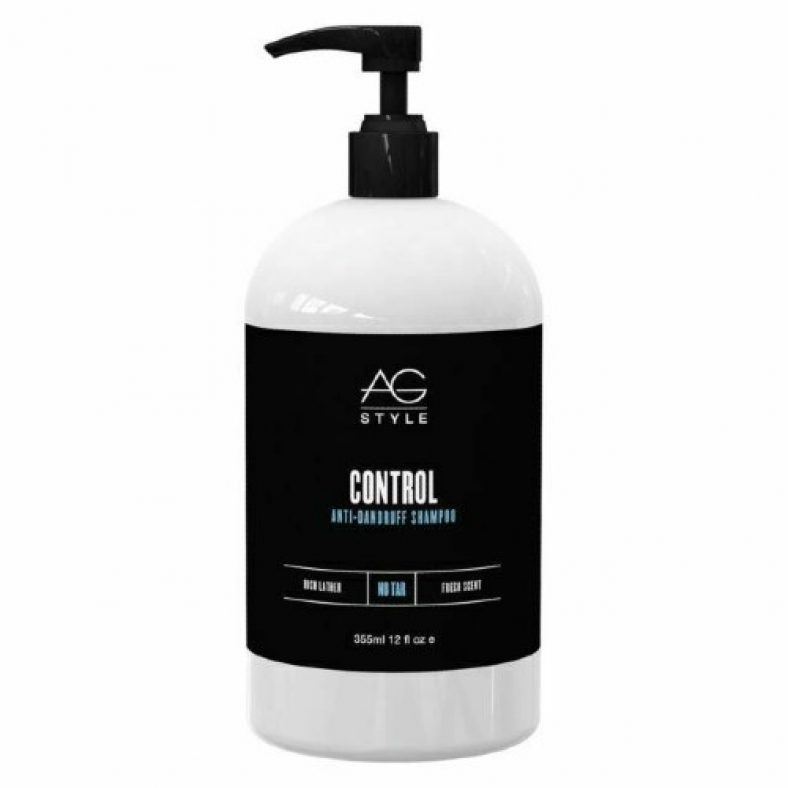 Active Ingredients: Zinc pyrithione
Hair Type: Dandruff
Size: 12 Fl Oz
Scent: Fresh
A dry and itchy scalp is one cause of smelly scalp. This shampoo combats the scalp to dry out with the help of zinc pyrithione, a mild yet effective treatment against dandruff.
It has a fresh smell and won't weigh hair down, making it the perfect shampoo to use any time you lather up.
What we like:
Powerful active ingredients;
Combats dandruff and dry scalp;
Light smell;
Gentle enough to use with every shampoo;
Infused with zinc pyrithione.
What we'd change:
Requires a lot of product to work up a good lather;
Smell is very subtle.
AG Hair Style Control is a shampoo that's meant to combat the issue of smelly scalp while leaving hair manageable. This formula targets itchy scalp, giving the scalp a sufficient enough dose of zinc pyrithione to get rid of dandruff without through the hair out of balance. It prevents itching while keeping the hair healthy, two things that you should look for when on the hunt for the perfect smelly scalp shampoo.
5. Biolage Cooling Shampoo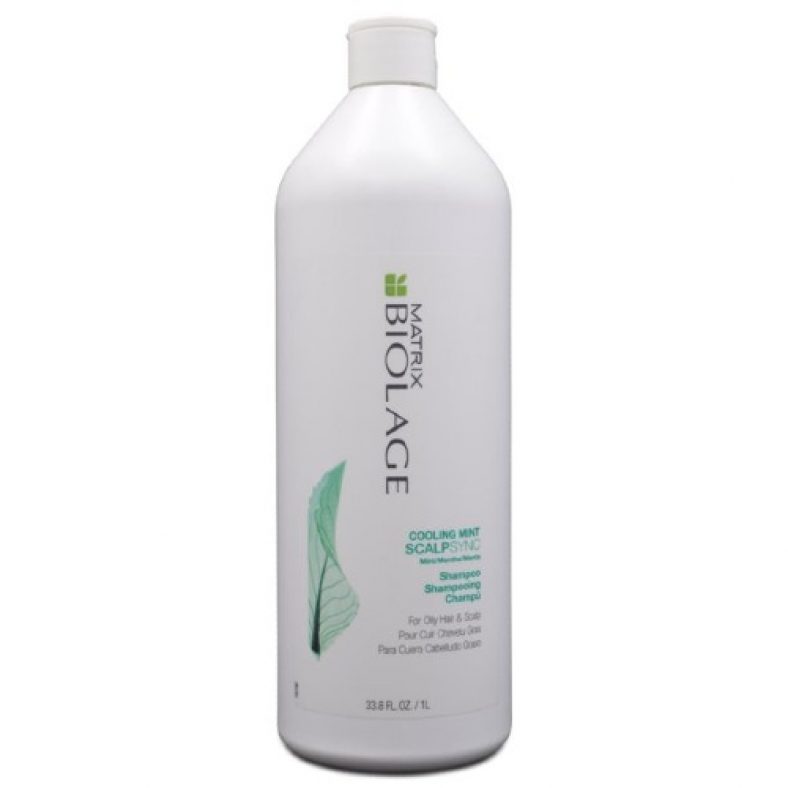 You can also find this product on Ulta, Walmart.
Active Ingredients: Zinc pyrithione, mint
Hair Type: All
Size: 33.8 Fl Oz
Scent: Mint
Biolage offers a cooling botanical blend that's perfect for smelly, oily scalps. Apart from cooling mint, you'll find a small dose of zinc pyrithione, which works to keep the scalp dandruff-free.
This formula is perfect for those with oily scalps, cleansing away the oil without stripping the hair and scalp of all the essential nutrients they thrive from.
What we like:
Cooling feel and smell;
Infused with mint and zinc pyrithione;
Botanical blend with tons of natural goodies;
Cleanses buildup without stripping hair.
What we'd change:
Not recommended for color-treated hair.
For anyone suffering from an itchy, smelly scalp, this shampoo for oily smelly hair from Biolage offers the perfect blend. It smells great, cleanses the hair, breaks up buildup, and even leaves the hair free from breakage. The formula is filled with botanical bliss and the smell is minty and cooling for the perfect in-shower experience.
6. AMBY LONDON Degrease Shampoo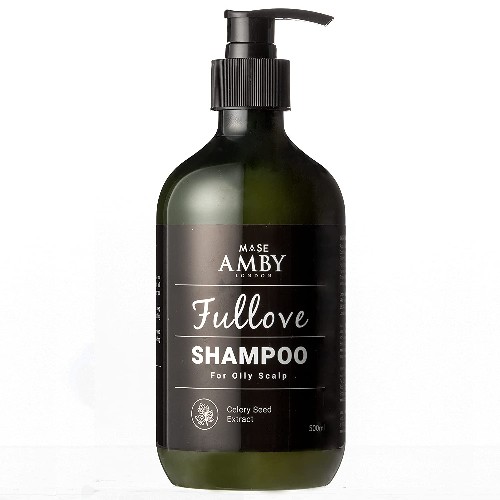 Active Ingredients: Celery seed extract
Hair Type: Oily, Dry
Size: 16.9 Fl Oz
Scent: Citrus
Amby London Shampoo is a natural cleanser that gets rid of extra oil without hurting your scalp. With celery seed extract, it also helps to stop your scalp from making so much oil.
This shampoo also has a minty smell and makes your scalp feel cool. Using this shampoo regularly can help improve your hair health overall. However, certain users might notice that the shampoo doesn't rinse out entirely and leaves an unpleasant residue in their hair.
Additionally, even though it's silicone-free, some people may experience excess oiliness after using this product.
What we like:
Natural, silicone and paraben-free formula
Reduces scalp sebum
Pleasant citrusy scent
Large 17 ounce bottle that makes it last longer
Ample lather results in a thorough cleanse
Contains celery seed extract
What we'd change:
Sometimes difficult to rinse out completely
Pump dispenser may not work properly
Price is more expensive than other shampoos
I was very excited to use Amby London's Fullove Shampoo because I had heard good things about it. When I first used it, I liked the way it smelled and how it made me feel refreshed. I experimented with this product the same day and realized an instant transformation in my hair's texture - it felt softer, cleaner than ever before! After using this for a couple of days, I noticed that there was less sebum produced from my scalp. This made me feel better about looking after my locks. It is totally worth its price tag!
Smelly Scalp Shampoo Buyer's Guide
If you experience a smelly scalp, you are probably on the hunt for remedies to combat it. While there are lots of products out there, one of the first things you should do is get down to the root cause.
Below, we'll guide you along the process, helping you find your best options for combating a smelly scalp.
Why Does Scalp Smell Bad?
One of the main questions you might be looking for the answer to is "why does my scalp smell bad?" The truth is, there is no one answer to this question, as there are several causes. A few possibilities include:
Under or Over Washing
You can probably figure out why not washing your hair enough could lead to a smelly scalp. But did you know that overwashing can cause a smell too?
When you wash too much, you run the risk of allowing the product to build upon the scalp, which could produce a smell if you don't take steps to break up product buildup.
Hormone Imbalance
Hormones change a lot of things in the body, including odors. At certain times of the month or during life changes, the body's production and regulation of hormones get out of whack.
That can cause the scalp to produce extra oil, less oil, and/or produce an unpleasant smell.
Diet
They say you are what you eat and, when it comes to odors, it's 100% true. The things that you eat affect your scalp's smell, which is why you should consider limiting certain pungent foods.
Seborrhoeic dermatitis
Seborrhoeic dermatitis is a common skin condition that affects the scalp, causing redness, itching, and flaking. When seborrhoeic dermatitis occurs on the scalp, it can lead to an unpleasant smell. The reason for this is that the condition causes an overgrowth of yeast on the skin, which can produce a pungent odor. Additionally, the build-up of dead skin cells and oils on the scalp can create a breeding ground for bacteria, which can also contribute to a foul smell.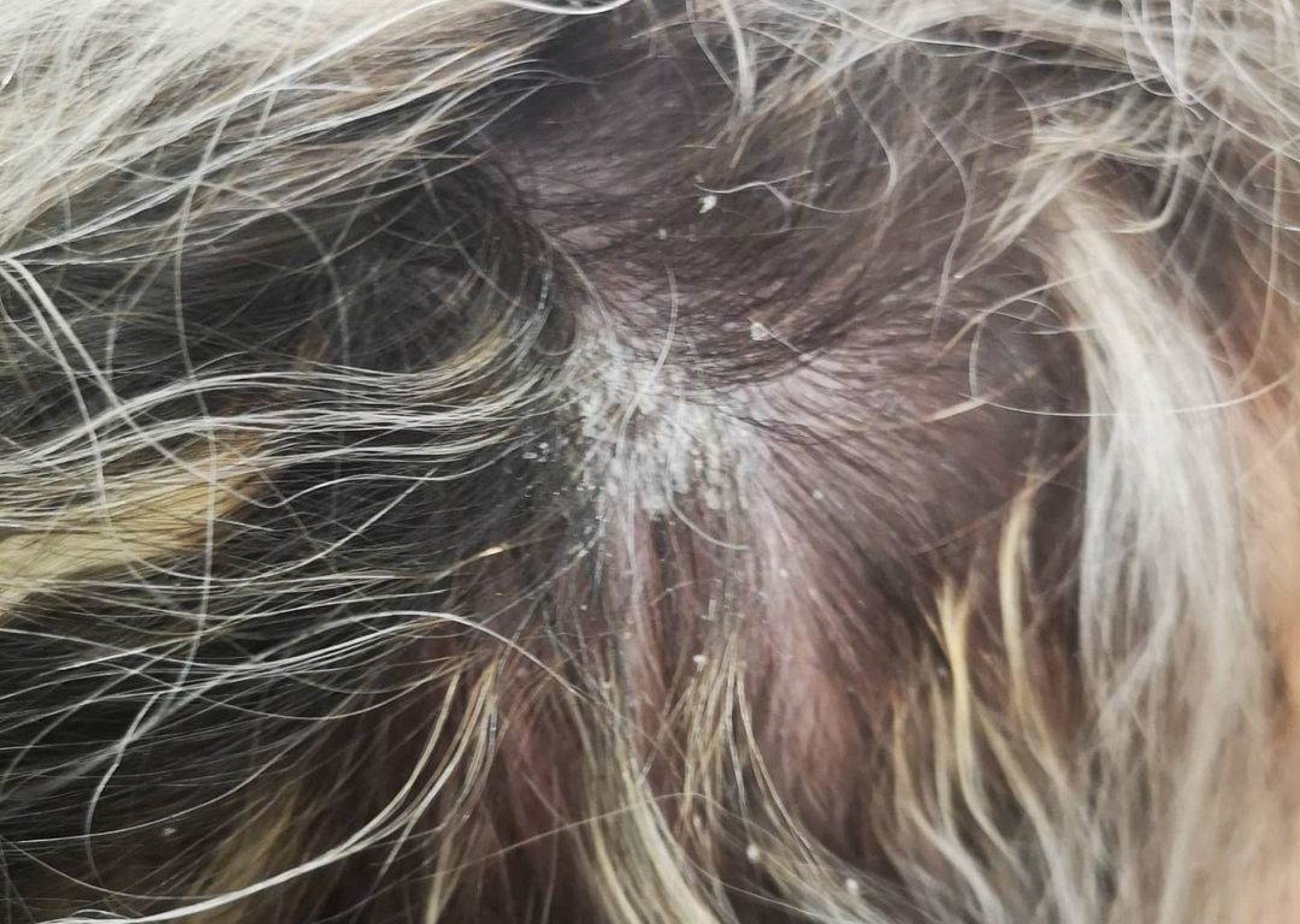 How to Pick a Shampoo for Smelly Scalp
To start your hunt for shampoo for stinky scalp, here are some things that you should keep a lookout for.
The Ingredients
One of the most important things to look for when selecting a shampoo is the ingredients. The best shampoo ingredients for smelly scalp include:
– Apple cider vinegar
– Zinc pyrithione
– Mint
– Citric acid
pH-Balanced
The hair and scalp are happiest at a more acidic pH of around 4.5 to 5.5. If they start to stray away, the hair and scalp can start to change, producing smells.
Understand that pH has an effect and look for shampoos with neutral pH.
Know your Skin
Some of those that suffer from a smelly scalp have issues with dry or sensitive skin. Others will have hormonal imbalances, making their remedies different than others.
Before buying a shampoo, know your skin, making sure that you can choose the best shampoo for you and your scalp.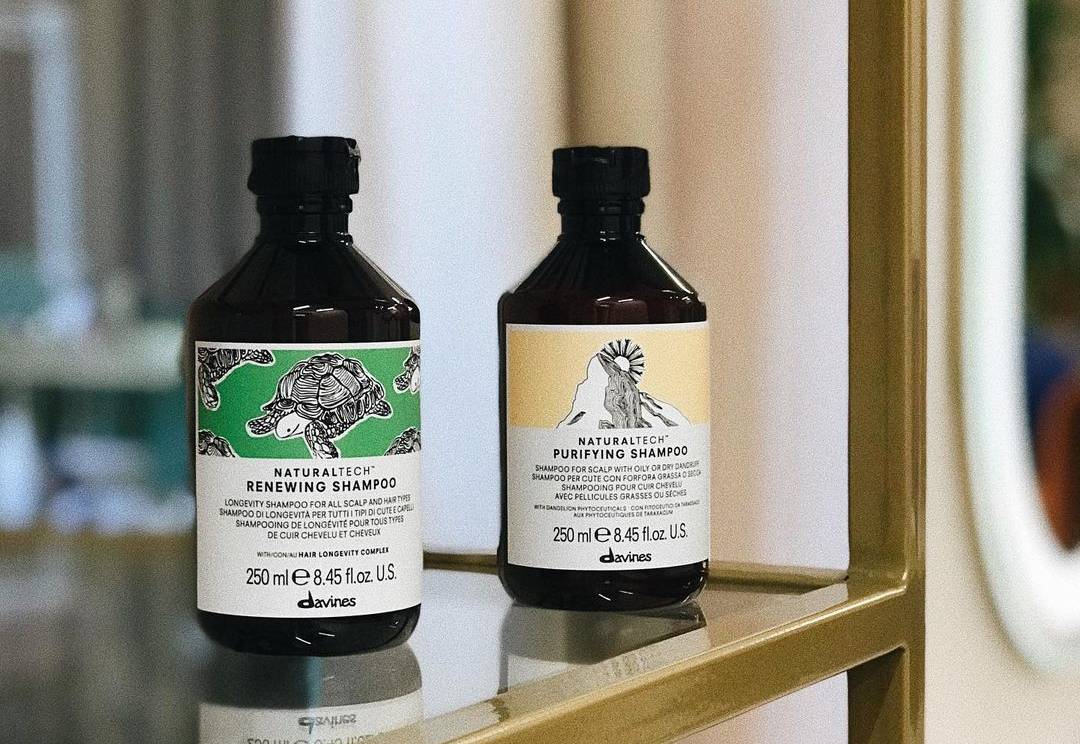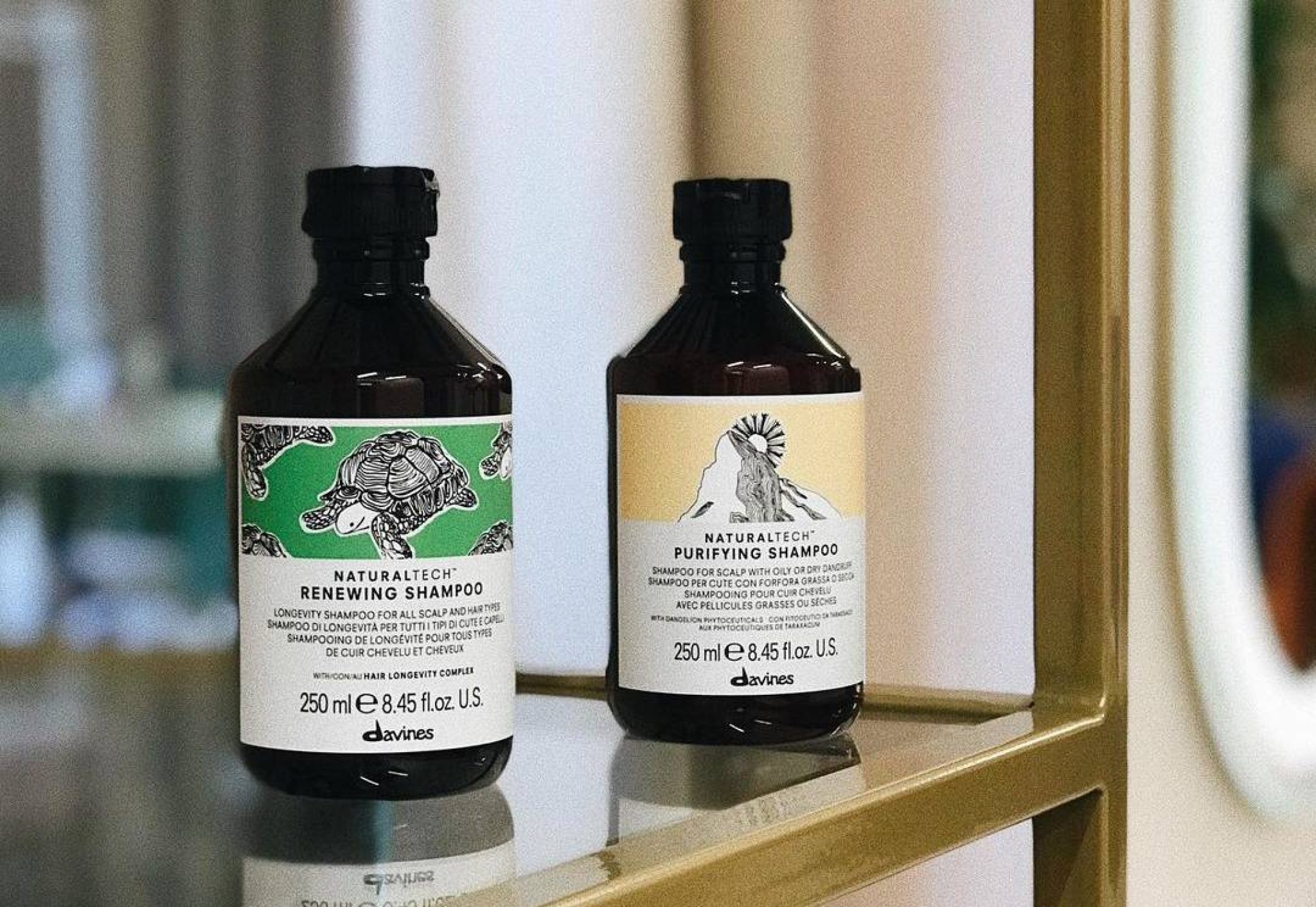 Top Home Remedies Against Smelly Hair
Treating a smelly scalp and/or smelly hair is something that you can take care of in the comfort of your own home. Apart from using a smelly hair shampoo, you can try the following natural remedies.
Essential Oils
Essential oils help soothe dry and itchy scalps and even combat fungal growth. Some of the best for smelly scalps include tea tree oil, lemongrass, and peppermint.
Use them separately or make a mix of all three for a refreshing and soothing blend, massaging it into the hair scalp and rinsing for instant relief from itching and irritation.
Apple Cider Vinegar
Apple cider vinegar (ACV) is an amazing natural antimicrobial product that's powerful against odors.
When using this as a treatment for smelly scalp, be sure to use it sparingly, as ACV can be drying to the skin. Use it for relief and if the smell persists, see a doctor.
Aloe Vera
If your scalp is dry and you notice flaking that leads to odor, you could reach for aloe vera. This soothing plant has a hydrating substance within each leaf, one that you can muddle up into a soothing gel for the scalp.
Simply massage it into the scalp and leave it on before washing hair to soothe itching and ditch the stench.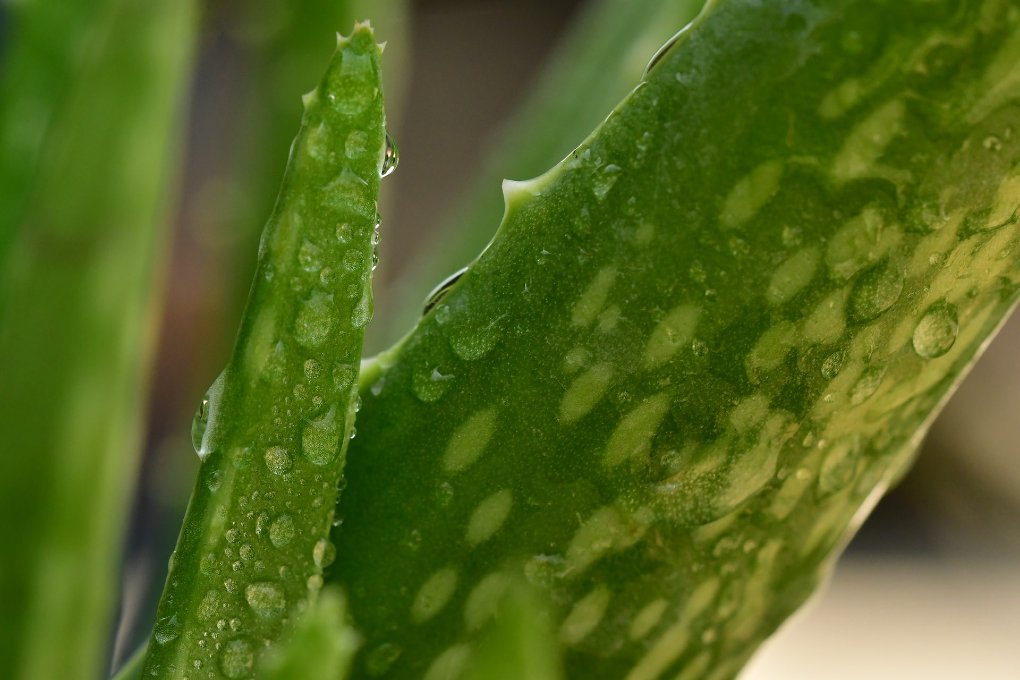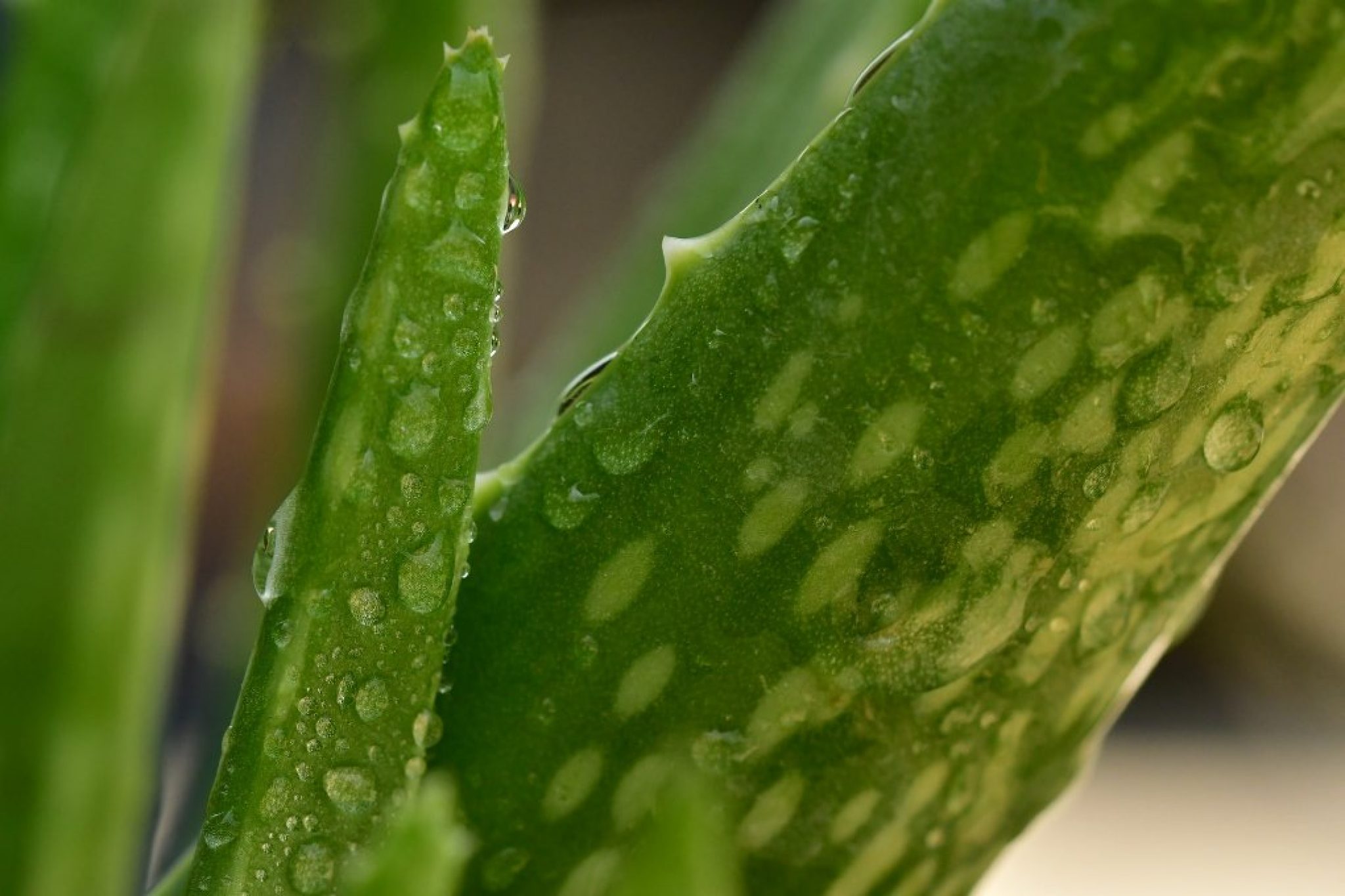 Lemon Juice
Lemon juice is highly acidic, which makes it great for reducing smells and eliminating microbial growth.
Just like ACV, you want to make sure that you only reach for lemon juice once or twice a week, as it can dry out the skin and cause further irritation.
Also read:
Herbal Tea Rinse
Herbal teas such as chamomile tea contain naturally occurring antifungal properties which helps reduce odor caused by bacteria build up on the scalp; not only does this remedy help deodorize the hair but its also adds shine as well! Make a chamomile tea rinse by steeping two bags in 2 cups of boiling hot water for 10 minutes before straining out the tea bags; let the liquid cool down completely before applying onto wet hair and leaving in for up to 15 minutes before rinsing out with cool water.
Baking Soda
Baking soda is an effective remedy for reducing odors in your hair as it helps to absorb excess oils and product buildup that can cause bad smells. To use, mix 2 tablespoons of baking soda with 1/2 cup of water and stir until the baking soda is dissolved. Pour the mixture over your scalp, making sure it covers all areas, then let sit for 15 minutes before rinsing out with cold water.
How to Prevent Smelly Scalp
Preventing a smelly scalp is all about maintaining a proper hair care routine and keeping your scalp clean and healthy. Here are a few tips to help you prevent a smelly scalp: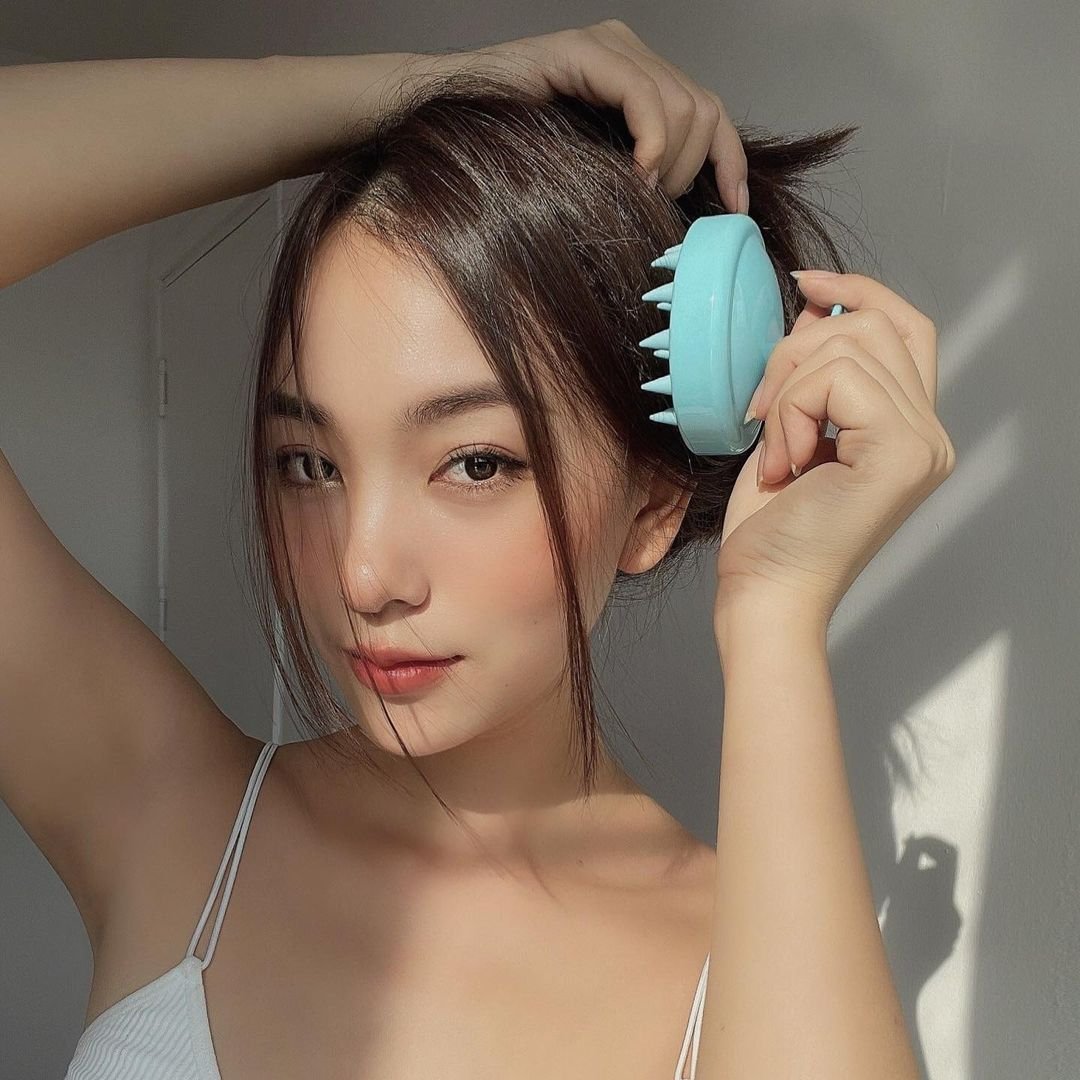 Wash your hair regularly. It's important to wash your hair regularly to remove dirt, oil, and sweat that can accumulate on your scalp. However, be mindful not to over-wash your hair as it can strip your scalp of its natural oils and cause dryness and itching.
Use a gentle shampoo. When choosing a shampoo, look for one that is specifically formulated for the scalp and contains ingredients that will help to cleanse and refresh your scalp. Avoid using drugstore shampoos for smelly scalp that contain harsh chemicals or sulfates, as they can irritate your scalp.
Scalp exfoliation. Scalp exfoliation is an essential step in maintaining a healthy scalp. It helps to remove dead skin cells, oil, and product build-up that can clog hair follicles and lead to a smelly scalp. You can use a scalp scrub or a brush to exfoliate your scalp.
Use a hair dryer properly. When using a hair dryer, make sure to hold it at least 6 inches away from your scalp to avoid overheating. Also, keep it on a low or medium heat setting.
Proper hair care routine. Make sure you brush your hair regularly to remove tangles and to distribute natural oils throughout your hair. This can help to keep your scalp moisturized and prevent itching.
Keep an eye on your diet. Eating a balanced diet that is rich in fruits, vegetables, and proteins can help to support the health of your hair and scalp.
By following these tips and using a high-quality shampoo, you can help to prevent a smelly scalp and keep your hair smelling fresh and clean. Remember, it's always best to consult a hairstylist or a doctor if you have persistent smelly scalp or other symptoms accompanying it.
Smelly Scalp Shampoo FAQ
Why does my scalp smell after 1 day?
A smelly scalp doesn't always have to do with hair that's not clean. Sometimes, a smelly scalp happens as a result of a hormone imbalance or comes along with a dry and cracking scalp.
If you notice that your scalp starts to smell even after you wash, you may need to check for signs of dandruff.
If not, you may need help regulating your hormones, which you should discuss with a medical doctor.
Does dandruff smell bad?
While it's not dandruff that smells bad, dandruff can cause odor. Dandruff is a result of a flaky scalp, one that's dry and irritated.
When you start to scratch, the dryness along with the cracked areas from scratching create smells that are not so pleasant, causing a bit of a stench in the process.
What are the home remedies for smelly scalp?
To clean and soothe a dry, itchy scalp, one of the best home remedies is essential oils. Simple work them into the scalp and leave on for at least 20 minutes. Apart from essential oils, apple cider vinegar and aloe vera both work very well.
All of these help to soothe the scalp and help to balance out the scalp's oil production, leaving a clean and good smelling head of hair.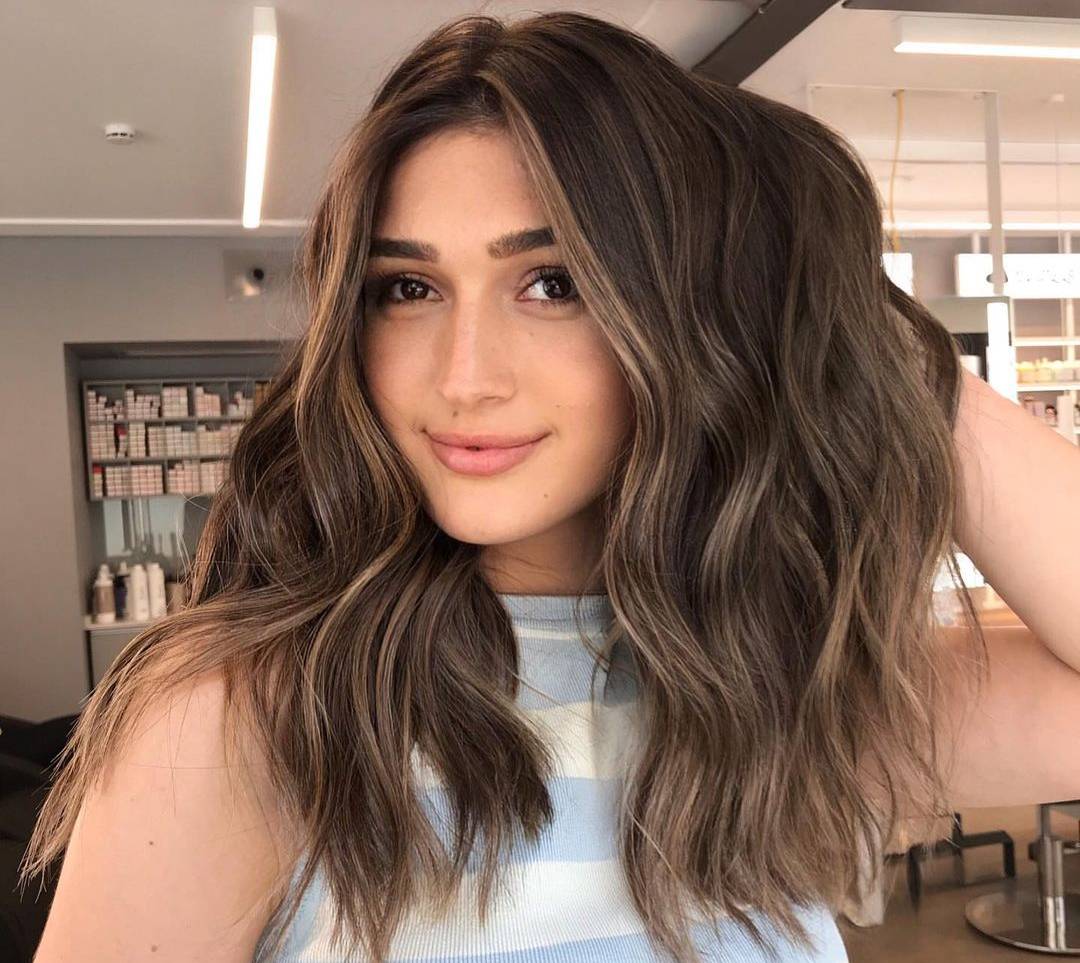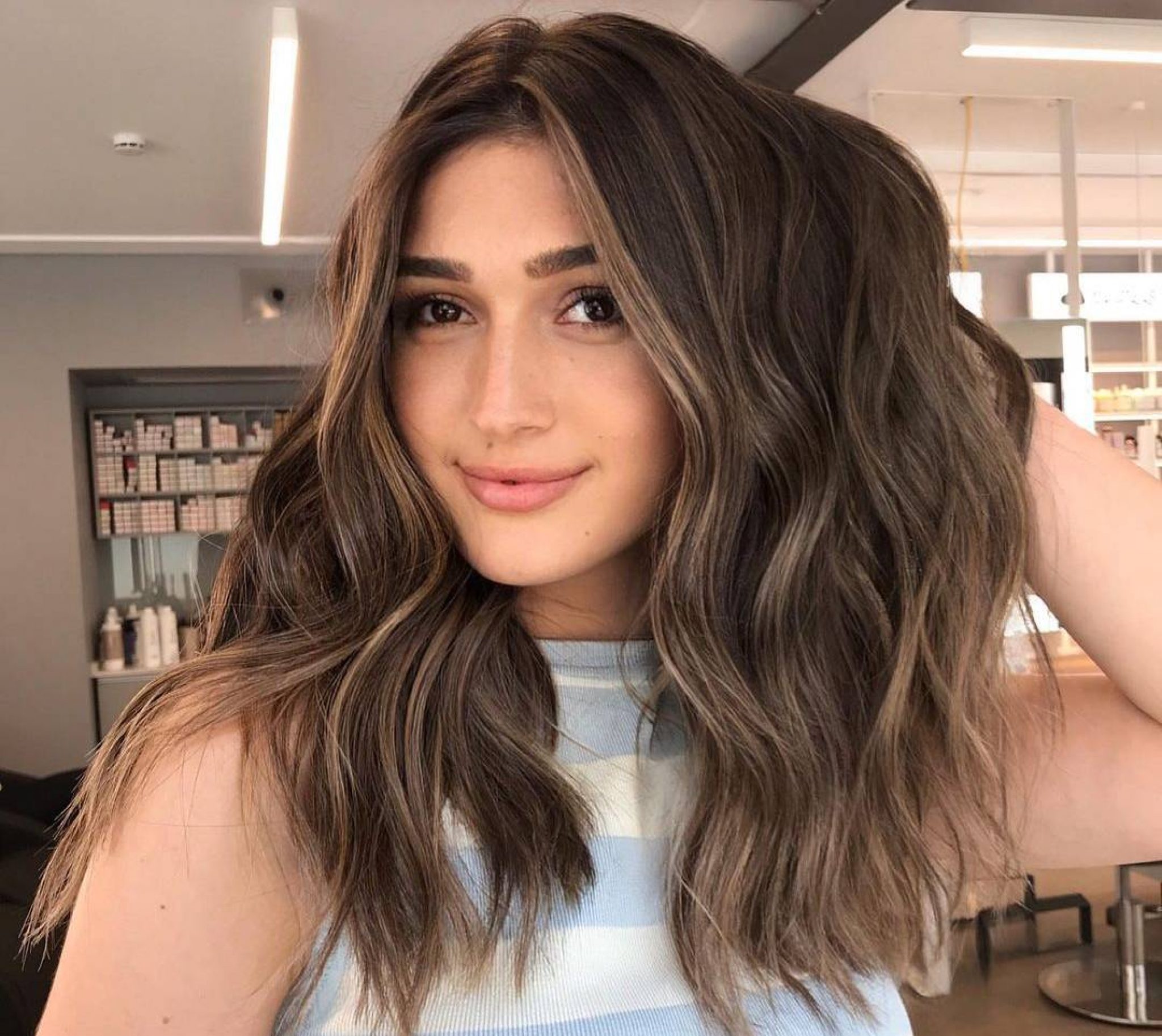 It's Time to Kiss the Stench Goodbye!
You came here looking for the best shampoo for scalp odor and we hope you found it! Apart from that, we hope you scooped up all the info you need to get rid of your smelly scalp and start living more confidently.
Before you run out to buy shampoo for a smelly scalp, make sure that you first get to the bottom of the cause, seeing if it's due to a dry, itchy scalp or something else.
You can try at-home remedies but be sure not to overdue some of them to reduce the chances of drying out your skin and/or scalp.
You don't have to live with a smelly scalp, and with these shampoos, you'll have a fresh smell from your scalp from here on out!
Let us know what you think about our list of best shampoos for smelly scalp and embrace us with any questions you might have!
---
References:
5 foods and drinks that affect body odor – https://wexnermedical.osu.edu/blog/5-foods-and-drinks-that-affect-body-odor
What's Causing My Scalp to Smell and How Do I Treat It? – https://www.healthline.com/health/smelly-scalp
This Is Exactly What Happens When You Wash Your Hair Too Often – https://www.wellandgood.com/what-happens-when-wash-hair-too-often/
Why Does My Scalp Smell? – https://www.verywellhealth.com/smell-scalp-5193416
Also read: