If you try to get the opinion of hair experts they always say flat iron with proper heat protecting products are far better for your hair than the relaxers you use to permanently straighten your hair. Even though, it's true that flat iron is comparatively better than the relaxer you have to consider whether you have sufficient time to flat iron your hair, whenever you want to wear it straight.
Hair Relaxer vs Straightener
Straightening natural hair with a flat iron is time-intensive for curly heads and many of us simply don't have time to straighten our hair every day. This is when relaxers come in handy. Relaxers, when applied by a professional, can not only save you time but also some money in the long run.
Below are some factors that need to be taken into consideration while choosing between flat iron and relaxers. Experts believe curly hair patterns of up to 3b can be easily maintained by flat irons.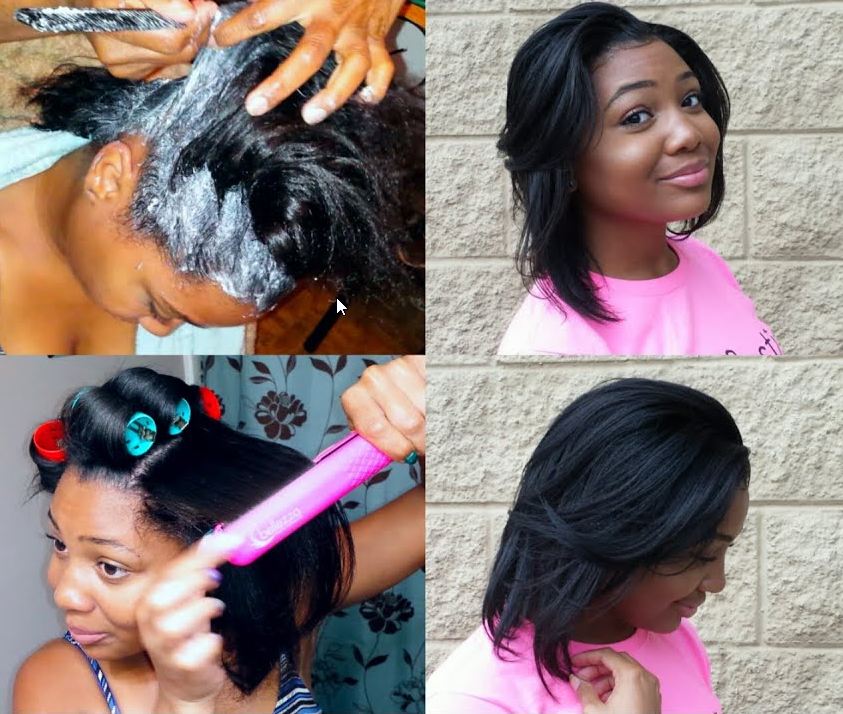 Flat Iron Pros Over Hair Relaxers
Flat irons can be better option if:
Your hair is more wavy than curly and if it is easy and quick to straighten
You don't wash your hair very often
You have sensitive hair and scalp
You want to frequently alter between the type of hairstyles
Easily manageable without straightening
Live in a less humid area
Don't want to apply any chemicals onto your
When Hair Relaxers Win the Battle
Hair Relaxers on the other hand has their own advantages which flat irons can't provide like:
Low maintenance after relaxing
Easy to style
Don't have to worry about humidity or activities such as swimming
If your hair is very kinky and nearly impossible to achieve decent results with straightening
Also read: Curling Iron Vs Flat Iron
Based on the above criteria, you can decide whether flat iron or relaxing would suit your situation. Either way, you need to use quality products to protect your hair. While using flat iron make sure you use a heat protection product like Redken Smooth Down Heat Glide.
In the case of using relaxers, it is always better to get it done by a qualified professional. While relaxing your hair, it is very important to protect your scalp from the harsh chemicals present in the relaxers. Apply vaseline based products so that the chemicals don't penetrate your scalp.