Stylized and well-groomed hair has always been considered one of the highest standards of female beauty. Today, only a few girls can be found who have never ironed their hair. The ideal hair straightener can be considered a friend who will never let you down.
Does buying a hair straightener give you a headache? Let us help you. Step with us into the world of Sutra flat iron reviews.
3 Best Sutra Flat Irons Reviewed
Sutra was created by passionate hair professionals dedicated to designing top styling tools. This can be felt and seen in each of their products. This company brings many innovations to the world of hair care and raises the beauty industry to a whole new level.
1. Sutra IR2 Ionic Infrared Flat Iron – Top Pick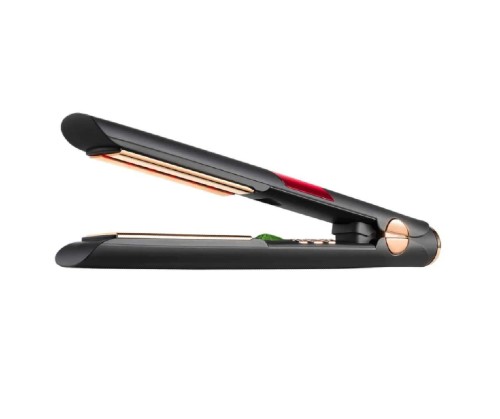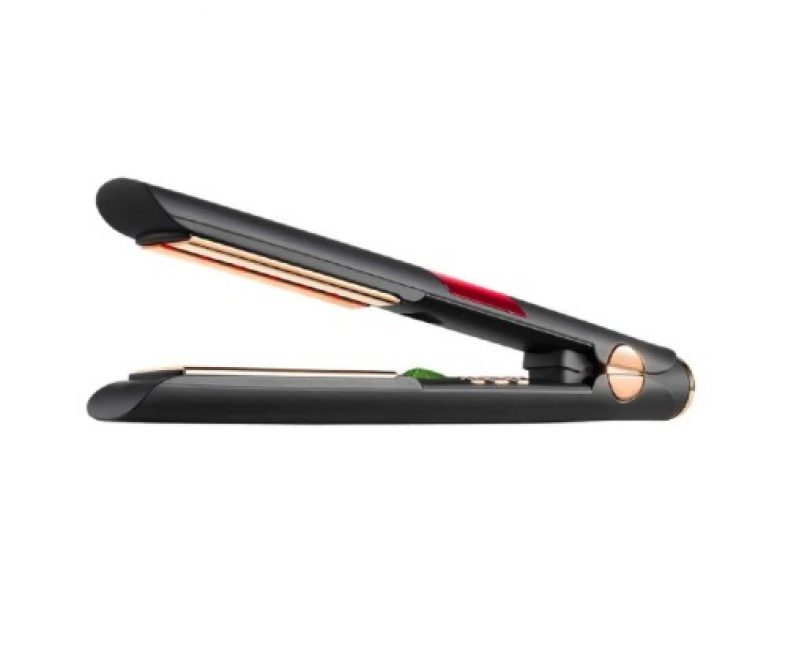 Plate Width: 1-inch
Plate Type: Titanium
Warranty: Lifetime
Voltage: 110-220V
Temperature settings: 450F
This is the flat iron I currently use as the main tool. I have no doubt you will fall in love with IR2 Ionic Infrared Flat Iron. Sutra Supreme considers this product to be its most silky tool ever. This flat iron also comes in black with rose gold titanium plates.
It measures 16 x 11 x 14 inches and weighs only 1.5 pounds, and it is slightly larger than the Sutra Beauty IR1 Flat Iron. It is intended for long or short hair as well as for taming curly, wavy, or frizzy hair.
Did you know that dryness and frizz come from positive ions in our hair? The IR2 Iconic Infrared Flat Iron has been carefully designed to release a large amount of negative ions to neutralize positive ions and reduce the amount of curls and static.
Due to the ionic generator, the IR2 Infrared Flat Iron gives you faster results without using unnecessary heat. It is also adorned with well-known extended edges for greater flexibility in styling as well as cool tips.
This flat iron also has an adjustable LCD temperature control that allows you to regulate the temperature from 170 ℉ to 450 ℉. It also features a 360-degree swivel cable, extended cold tips to help protect your fingers, and automatic shut-off and double voltage. It can be said that this flat iron has everything a woman needs.
What we liked:
Has a 360 degree swivel cord;
Dual voltage ranging from 100V to 240V;
Leaves hair smooth and silky;
Infrared Output.
Take note:
Straightening Performance
10
2. Sutra Beauty IR1 Flat Iron – Runner Up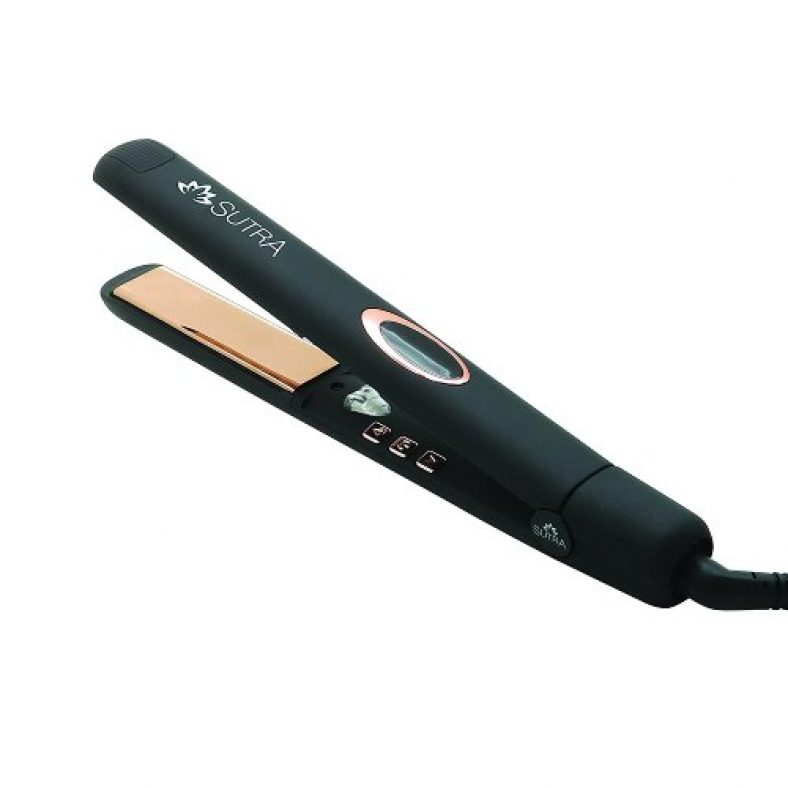 Plate Width: 1-inch
Plate Type: Titanium
Warranty: Lifetime
Voltage: 110-220V
Temperature settings: 450F
Are you a fan of black and gold rose titanium? Keep reading. Sutra Beauty IR1 1 inch flat iron is originally designed for heavy, thick, coarse, and damaged hair and can be used by professional hairdressers as well as hair lovers in their own homes.
Its dimensions are 12 x 2 x 4 inches and 1.8 pounds, and as such belongs to the category of classic and lighter hair straighteners.
The special feature of this device is the Infrared Light Beam inside its titanium plates penetrates deep into the cuticle of your hair retaining the natural moisture.
Because of this technology, after use, your hair will not be brittle and dry. The well-known negative ion projector technology is also an integral part of this hair straightener. Precisely because of it, after styling the hair will be shinier than ever.
Sutra supreme is known for using the latest hair straightening technologies, so it should come as no surprise that it is possible to achieve maximum results with just one pass through the hair.
This device has a special heat regulator that allows you to evenly heat your iron from 170ºF to 450ºF. Besides a good look, Sutra hair iron also adorns an LCD digital interface for precise temperature adjustment and monitoring.
And if you often come back to make sure it's off, you'll probably be thrilled with its smart shutdown as well – designed to shut down after 60 minutes. Fantastic, isn't it?
If you are a fan of free movement, you will definitely like the 2.5 m swivel cable that does not get tangled. The swivel cord will allow you to operate the hair straightener at different angles without putting pressure on your wrist. The device also has a double voltage in the range of 100V to 240V which makes it suitable for travel.
What we liked:
Smooth movements;
Adjustable heat;
Lightweight;
Dual voltage.
Take note:
Might be too pricey for some.
Straightening Performance
9.8
3. SUTRA Professional Ceramic Flat Iron – Great Value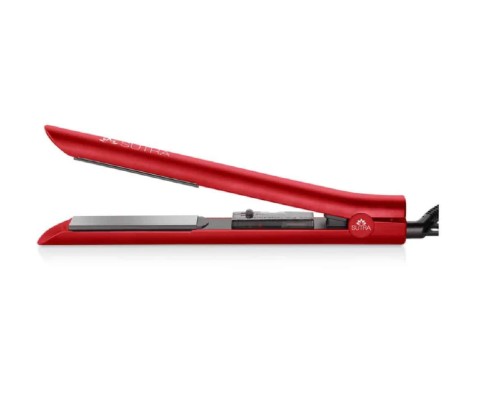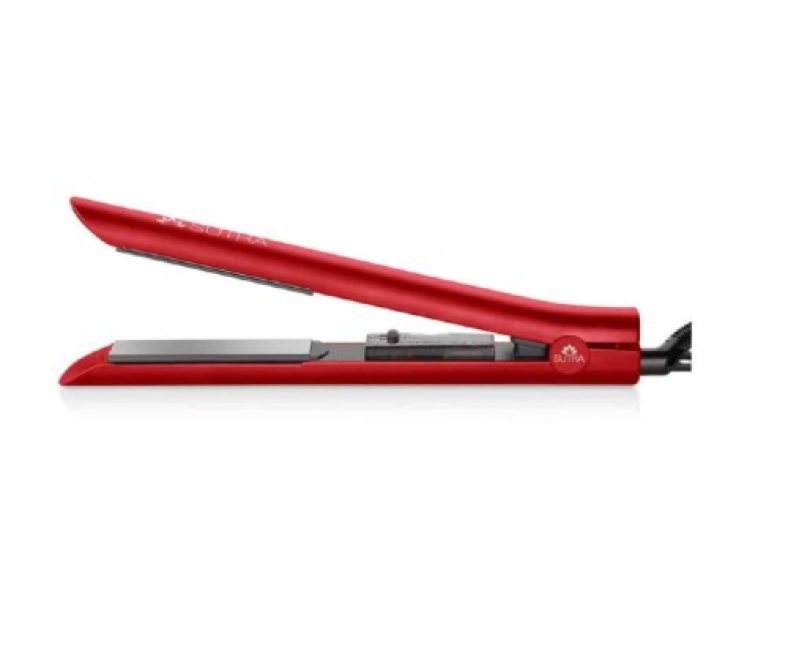 Plate Width: 1-inch
Plate Type: Ceramic
Warranty: Lifetime
Voltage: 110-220V
Temperature settings: 450F
This amazing Ceramic Flat Iron comes in a variety of colors and is designed for brittle hair prone to damage as an everyday tool for home use. Its dimensions are 12 x 2 x 3 inches and it weighs only 1.7 pounds, so it belongs to the category of classic hair straighteners.
If you've struggled with cracked hair ends, we believe that with Sutra Ceramic Flat Iron your worries have come to an end.
It is made of 100% solid ceramic magnetized floating plate with ionic technology. This is a guarantee that your hair will not burn from the heat. The device is designed to "lock" the cuticle of your hair, which means that after the ironing process, your hair will be soft and hydrated.
Like the other Sutra's hair straighteners, this one also can be heated from 140ºF up to 450 F, and the temperature adjustment itself is quick and easy!
A special feature of this device is also found in the Infrared rays located on the upper plate and in the Ultra Violet frequency generator on the lower plate. Their combination allows you to iron your hair evenly without any damage. It is also important to note that this flat iron owns the cool tip technology to keep your hands safe.
Among the most interesting things associated with this ceramic hair straightening machine is definitely the manufacturer's lifetime warranty. But what does that actually mean?
If your hair straightener is damaged, the manufacturer warrants that the Sutra Beauty team will repair or replace your defective device. Awesome!!! If you are a fan of extremely small and light flat irons, we believe that you will like the Sutra Beauty Mini Flat Iron as well.
What we liked:
Unbelievably lightweight;
Lifetime warranty;
Dual Voltage.
Take note:
No Automatic Shut Off Function.
Straightening Performance
9.7
Sutra Flat Iron FAQ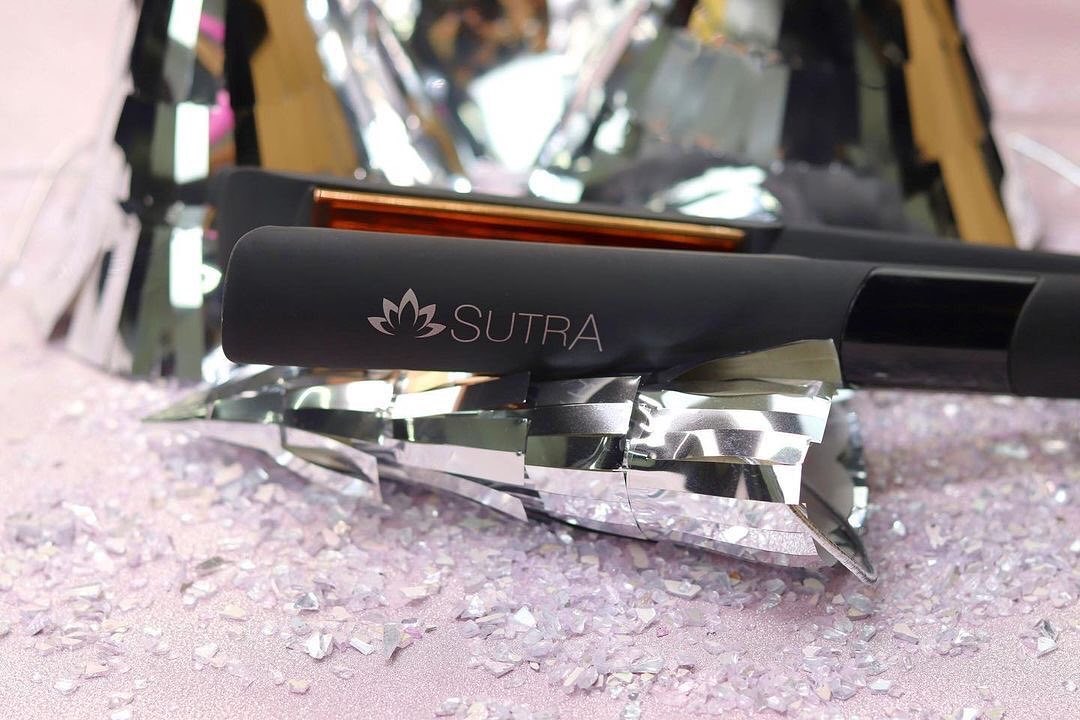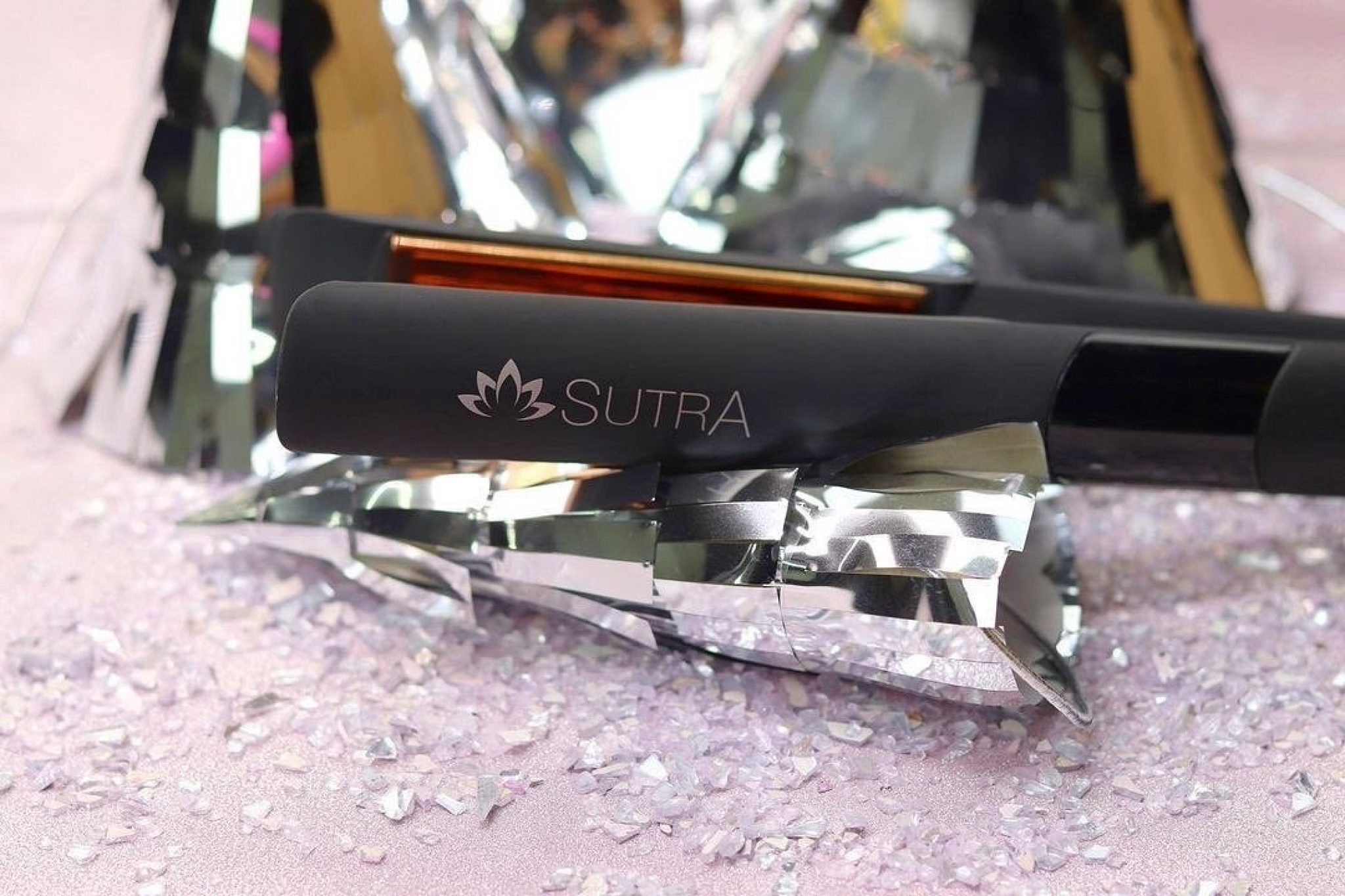 Where are Sutra flat irons made?
Sutra flat irons are manufactured in China.
Can I get curls with Sutra flat iron?
Not only can you curl your hair with a Sutra flat iron, you can make the best curls ever. You can make bouncy curls or gorgeous beach waves, just indulge your imagination.
What is the warranty on Sutra flat irons?
Sutra Supreme gives all its flat irons with a lifetime warranty.
Also Read:
Conclusion
Creative Sutra Supreme is the creator of the perfect idea of straight or wavy and well-groomed hair that you can get with just one product. Their flat irons are far above average.
If you liked the idea of a lifetime warranty, then their hair straighteners are ideal for you. If you would like to read another Sutra hair straightener review, write to us in the comments. We look forward to it.