If you're looking for the best Redken shampoo for your hair type, you've come to the right place. It doesn't matter if it's frizzy, damaged, or flat, you're sure to find a salon-grade shampoo that's perfect for you.
Take a look at our top 10 and see why we picked them before diving into your shampoo buying guide full of things you should consider before choosing a formula for your locks.
Redken shampoos and conditioners have a solid reputation backed by years of salon-grade products and user praise. Before you buy, check out a bit about the brand and how you can get the most out of your shampooing experience.
About Redken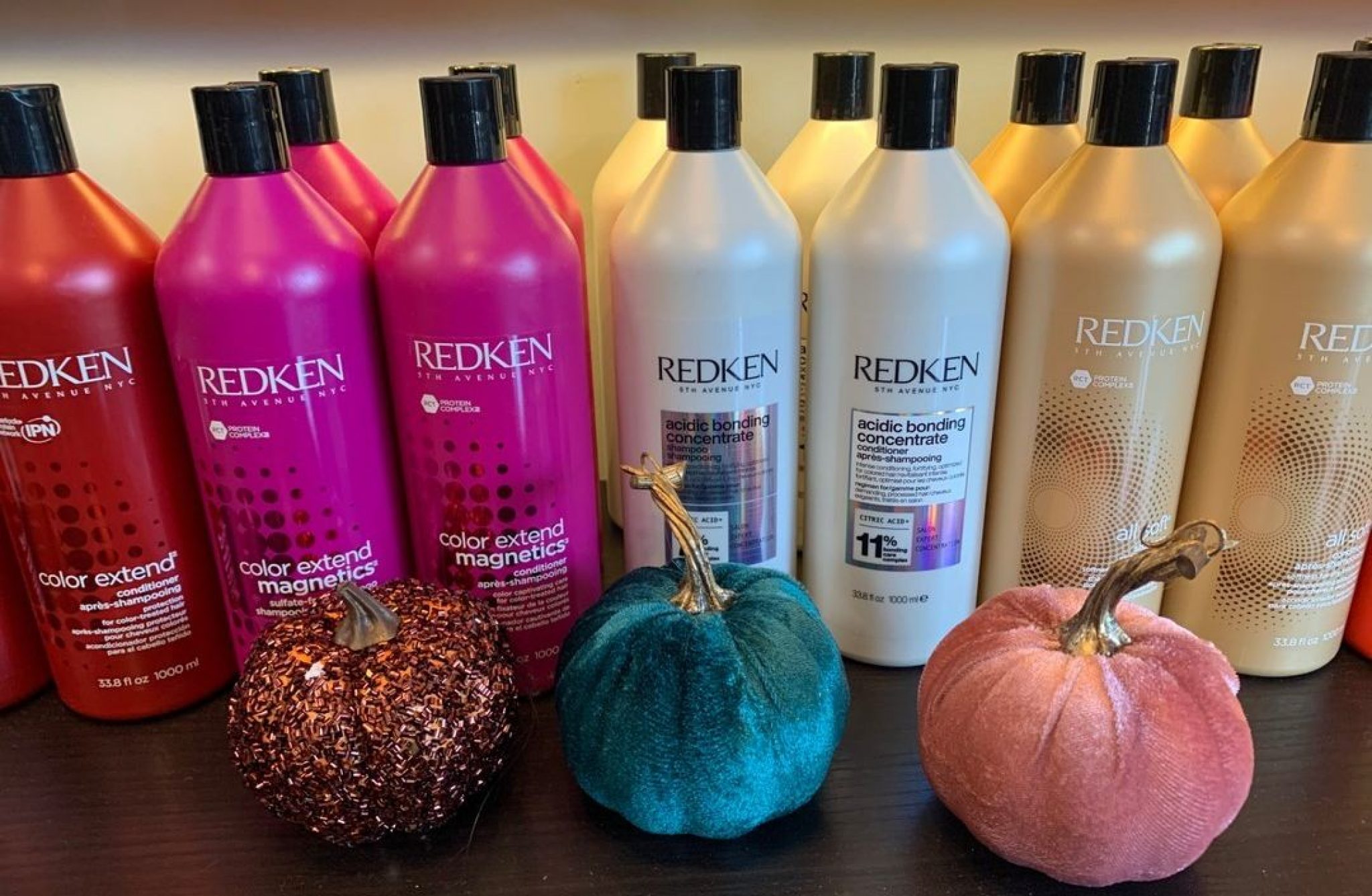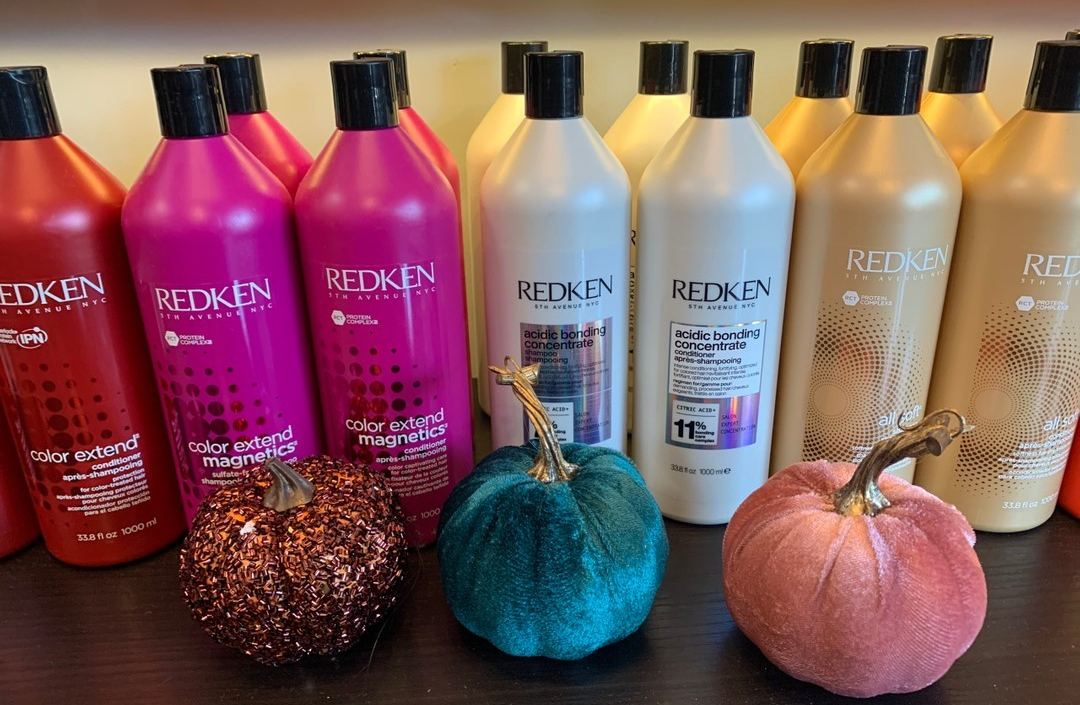 Redken was founded in 1960 by actress Paula Kent and her hairdresser. Together, they looked toward science to create the perfect shampoo, creating innovative mixtures that created hair goals like never before.
The brand took off in popular salons and has since then made its way around the globe as one of the top shampoo brands around.
back to menu ↑
Choosing your Redken
Because Redken has so many products, it's best that you define your shampoo. To do that, take a look at your top hair concerns and your hair type. Do you have a dry scalp? Are your ends damaged? Do you color your hair often? All of these are critical to choosing your Redken.
back to menu ↑
👍 Pros of Redken
Have you ever thought, is Redken a good brand? Well, if you've ever skimmed through Redken shampoo reviews, you might have seen lots of positivity from satisfied users all around the globe.
Before you go, check out the perks you'll score from using Redken:
Tons of lines to suit all hair issues;
Something for every hair type;
Unique formulations backed by science;
Amazing smells;
Guaranteed quality or your money back.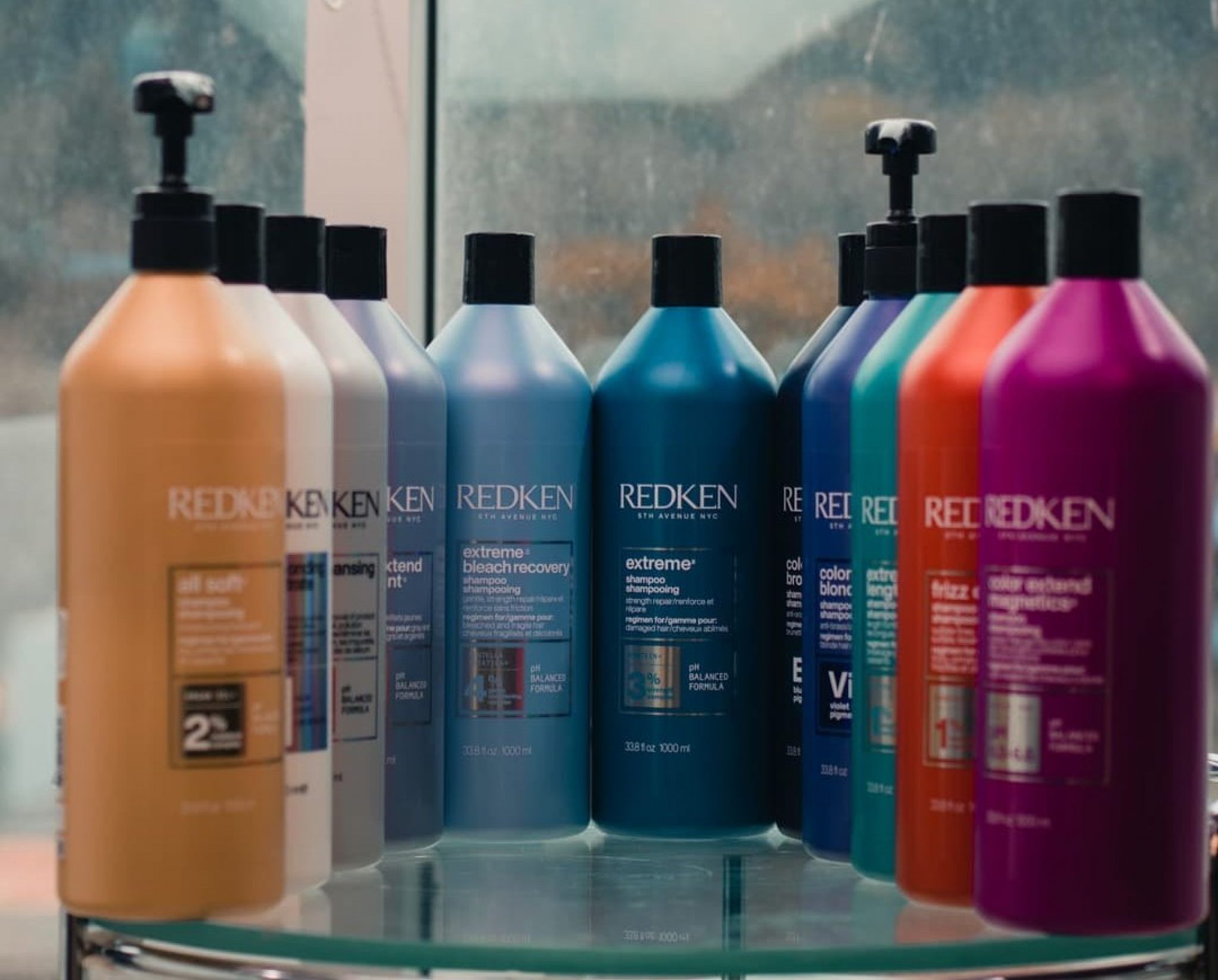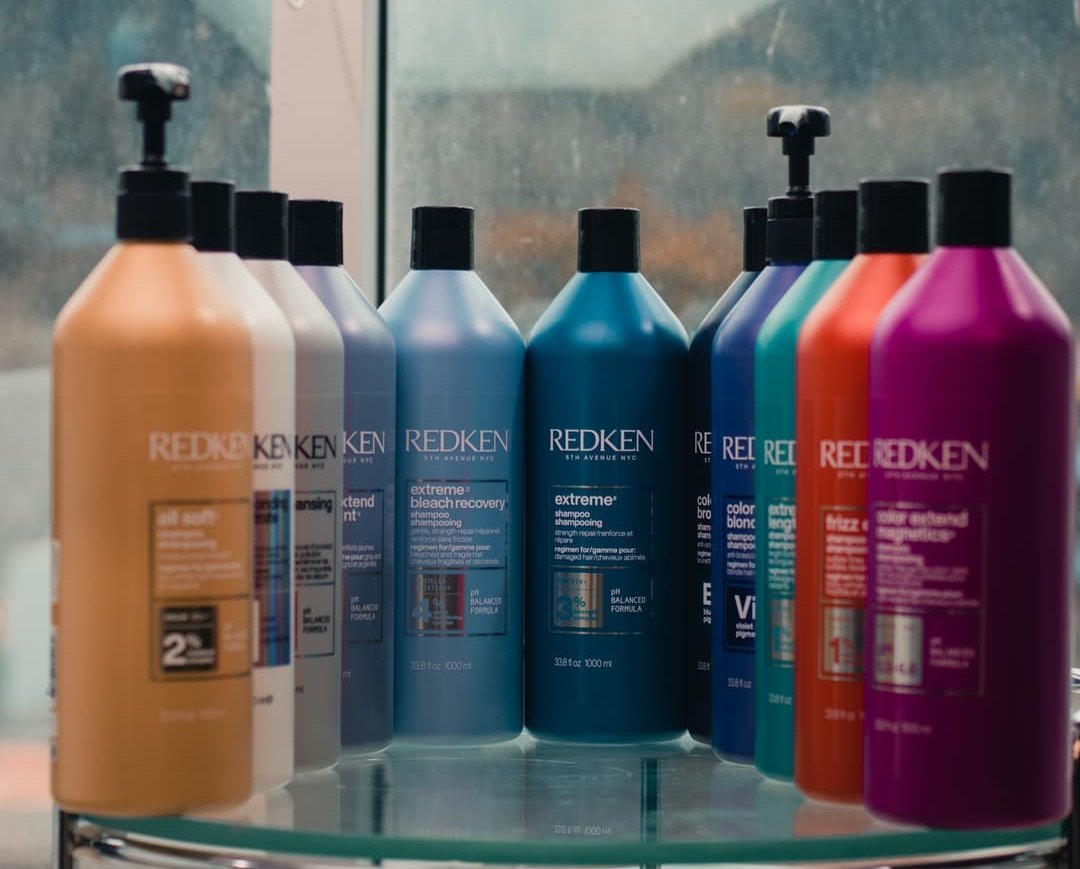 back to menu ↑
Top 10 Best Redken Shampoos Reviewed
back to menu ↑
1. Redken All Soft – Best Redken Shampoo for Dry Hair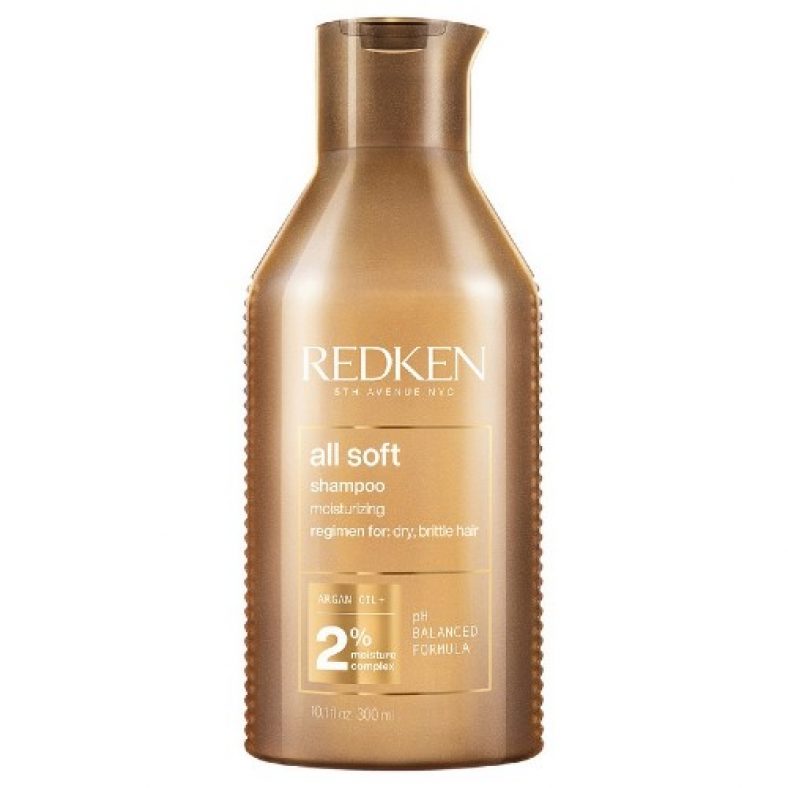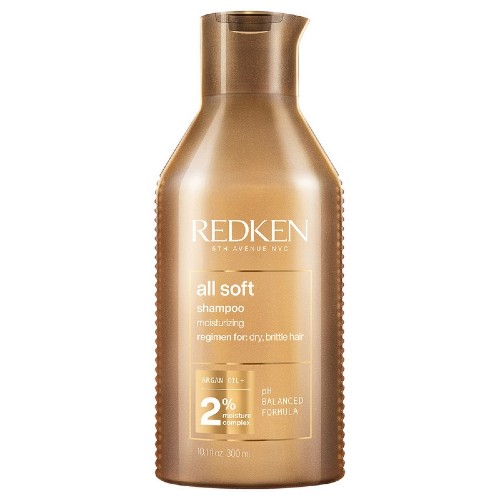 This is the grail if you have dry brittle hair. It's infused with Argan oil to smooth out hair, control frizz, and leave behind a sleek, smooth shine.
Redken's All Soft Haircare line comes with Hydrolyzed Vegetable and Soy Protein and Spinosa Kernel Oil, both of which promote repair for your hair.
Plus, when combining this Redken shampoo for dry hair with other products from the same line, those with dry hair will see amazing results quickly.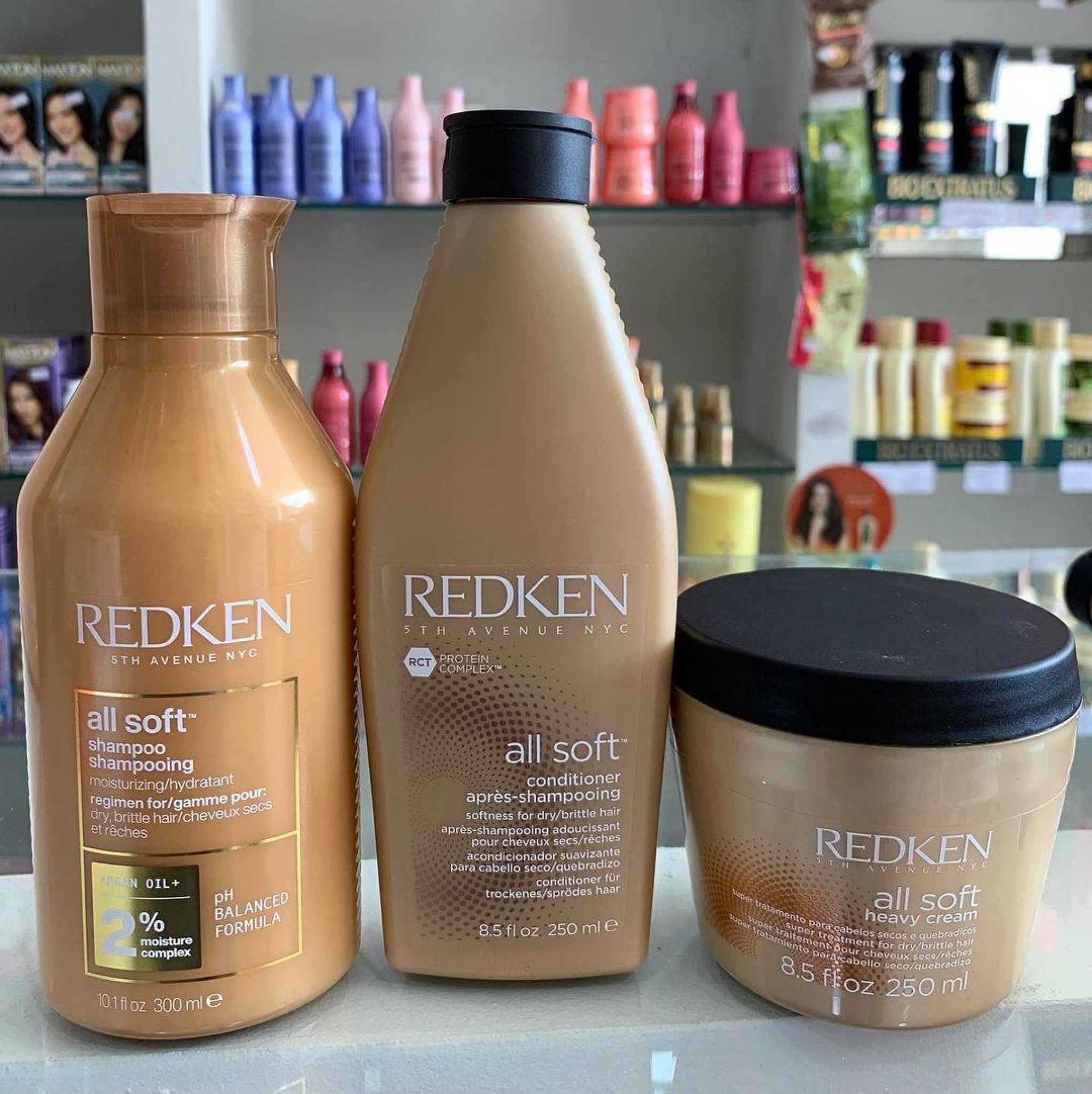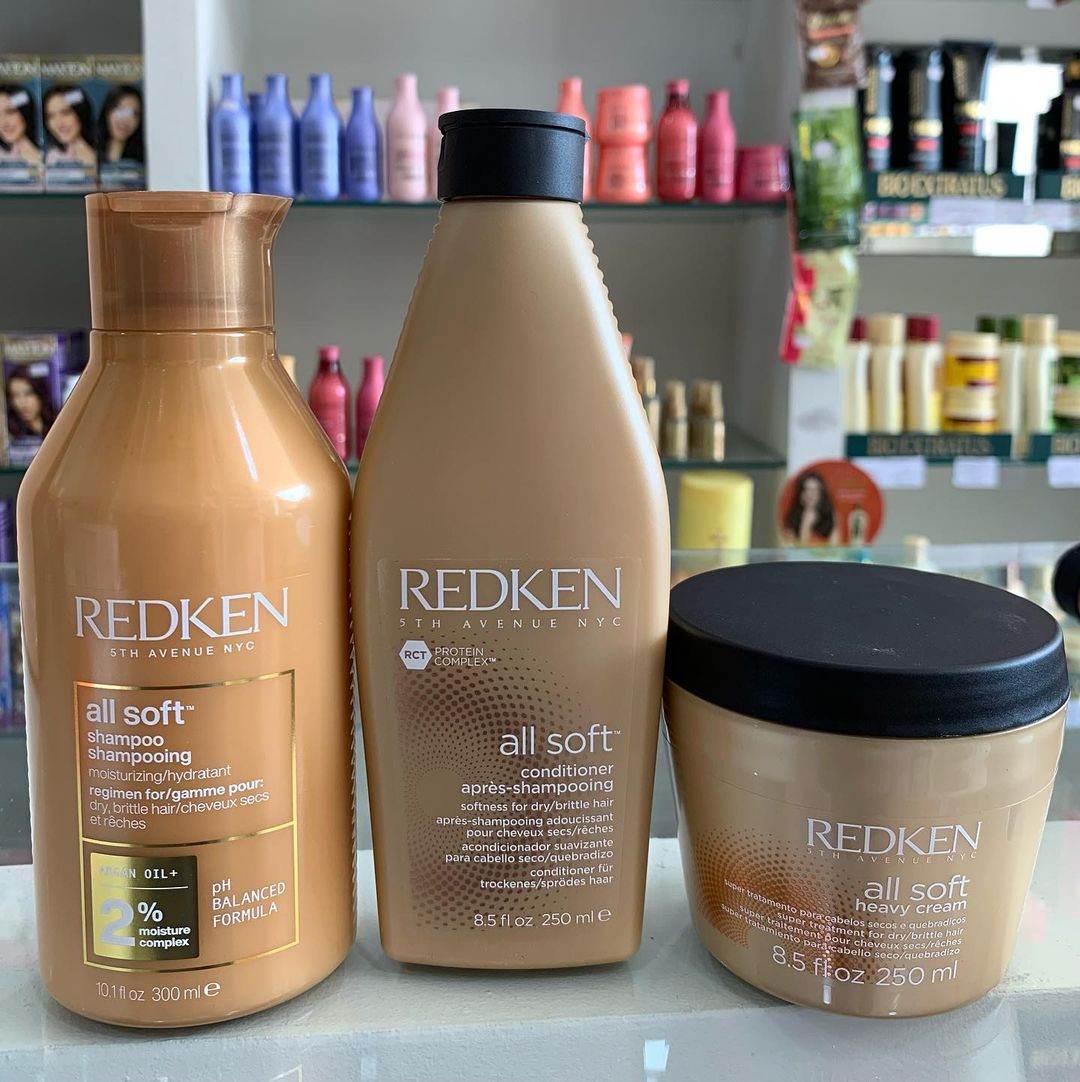 What we love:
Formulated with Argan Oil and Redken's signature Moisture Complex blend;
The smell is amazing;
Leaves hair smooth and repairs damage in as little as one use;
Perfect for all hair types.
What we'd change:
It doesn't do much for those looking to add volume to their hair;
Contains sulfates;
Summary
No matter what kind of hair you have, the Redken All Soft shampoo is the perfect tool to repair damaged hair. It's used by professionals and has a beautiful smell and feel that will give you flip-worthy hair after each and every wash.
back to menu ↑
2. Redken Color Extend Shampoo – Best Shampoo for Color Treated Hair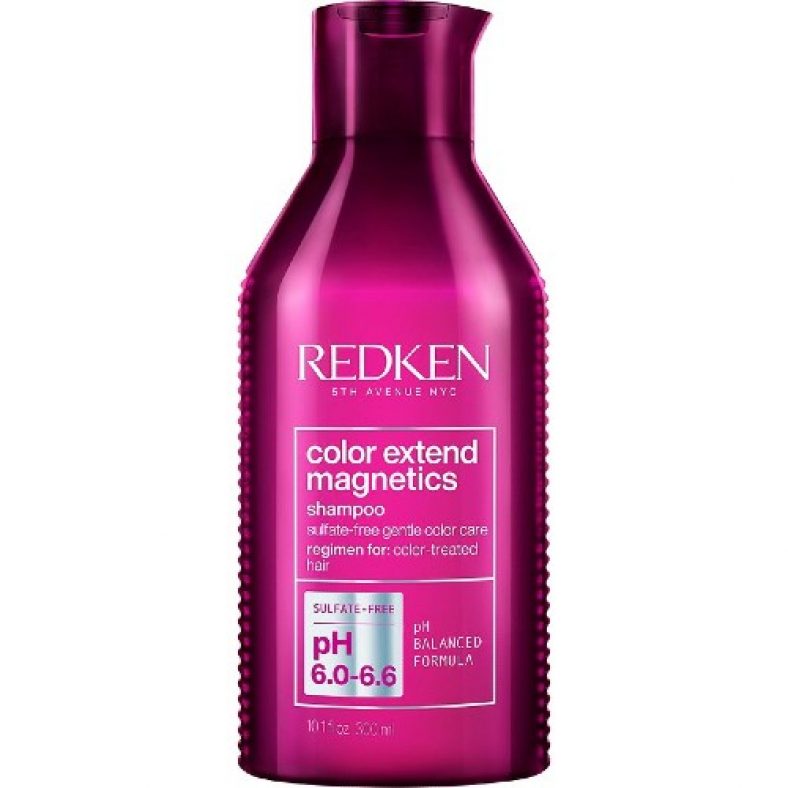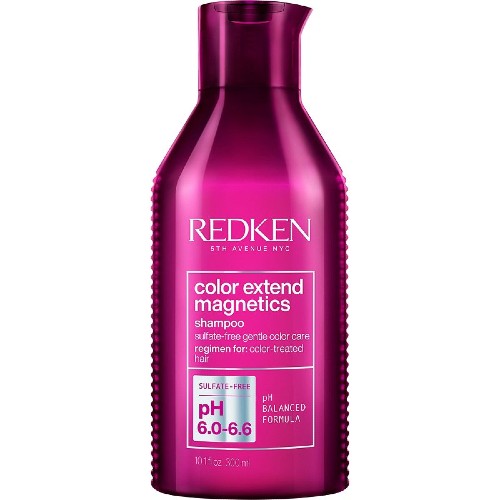 As one of Redken sulfate-free shampoos, Color Extend is the perfect blend to keep colors their best and brightest in between appointments.
With ingredients like Bambusa Vulgaris Sap Extract and Camellia Sinensis Leaf Extract, it's recommended by professionals and used in professional salons across the globe.
There is a different formula for different hair colors, including for blondes, redheads, and brunettes too. Toning shampoos work wonders on colored hair, keeping them looking like you just left the salon for weeks after your appointment.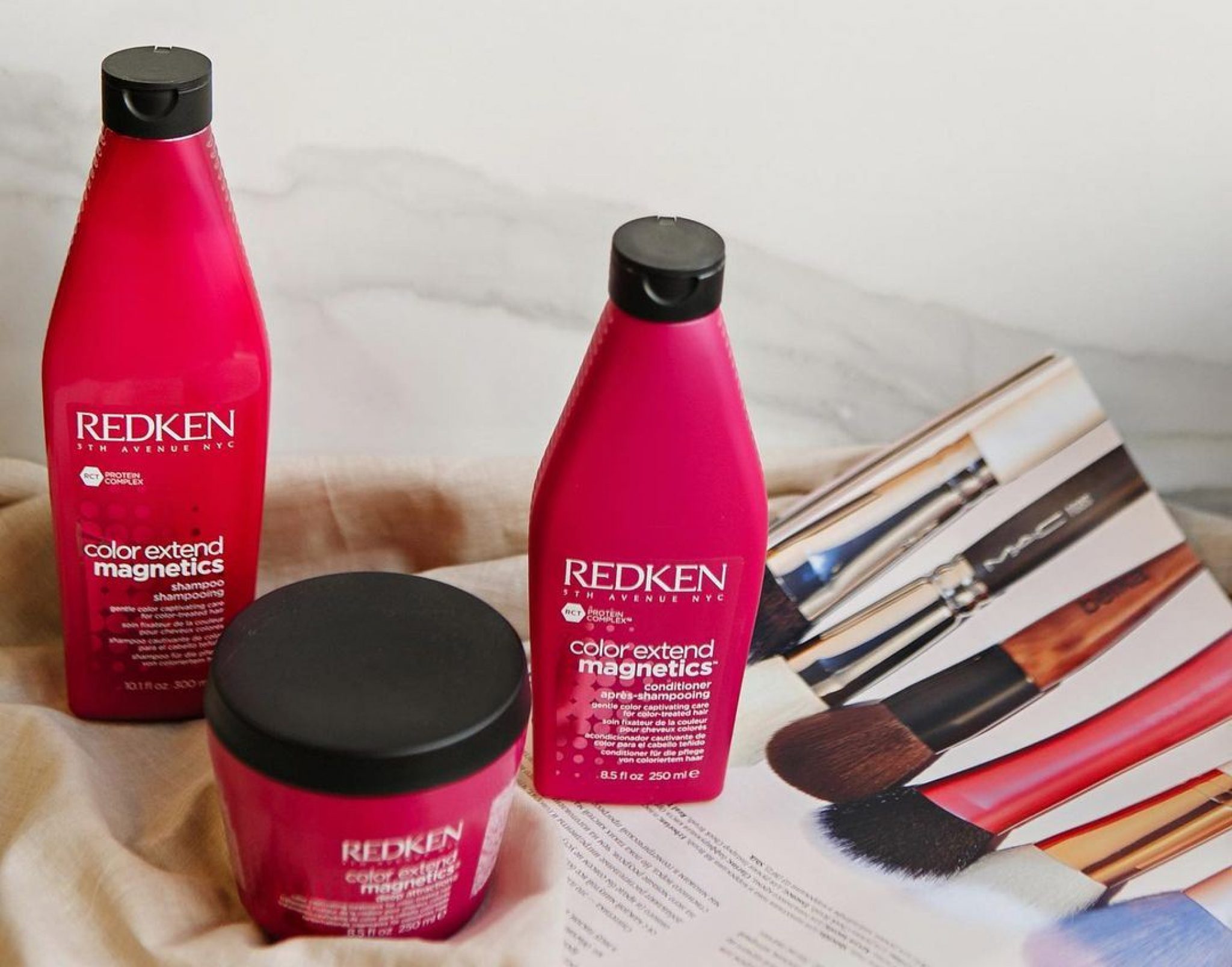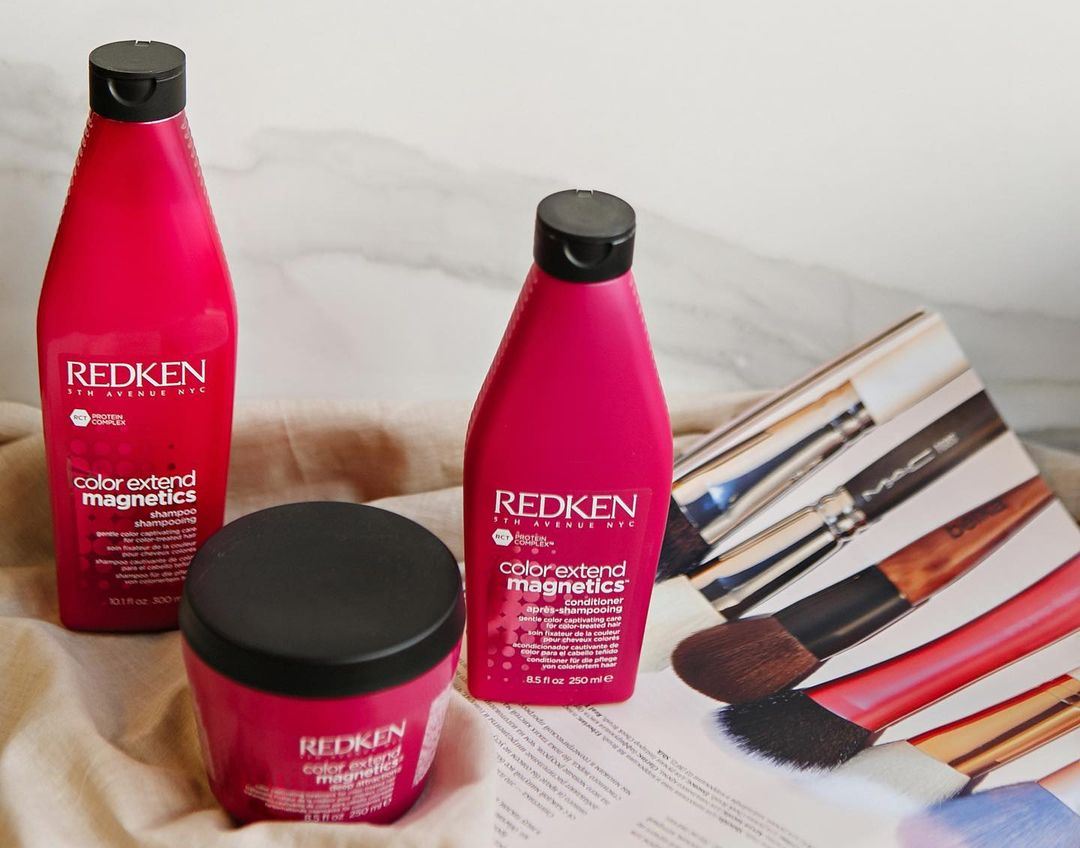 What we love:
Different formulas to protect different hair colors;
Used by professional stylists around the globe;
Creamy texture that keeps hair smooth and frizz-free.
What we'd change:
Not the best smelling Redken shampoo
Summary
Redken's Color Blend shampoo is a great choice for colored hair, no matter what the color is. From rainbow strands to a little touch-up to cover-up grays, it's a great formula that keeps color lasting long and holding strong in between appointments.
back to menu ↑
3. Redken Detox – Best Cleansing Shampoo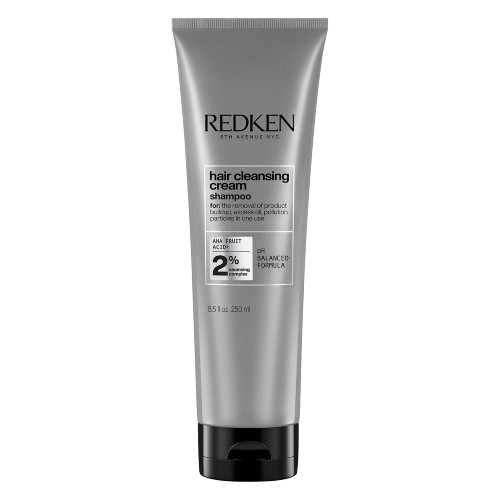 The ingredients found in Detox Hair from Redken include Lemon Peel Extract, Pyrus Malus Fruit Extract, Apple Fruit Extract, and Camellia Sinensis Leaf Extract.
Together, these superstar ingredients work to detoxify hair, ridding it of buildup and more to leave it deeply cleansed and feeling fresh.
What we love:
The clean ingredients work wonders for hair;
Detoxifies and removes buildup from products and treatments;
Formulated by top scientists with over 60 years of experience.
What we'd change:
Not the best formula for colored hair.
Summary
Redken's
clarifying shampoo
is filled with clean ingredients that work to deeply clean hair and remove any buildup of toxins, products, dirt, and oil. After using this shampoo just once, hair will feel cleaner, lighter, and healthier, getting its natural bounce and shine back.
back to menu ↑
4. Redken Frizz Diminishing Shampoo – Best for Taming Frizzy Locks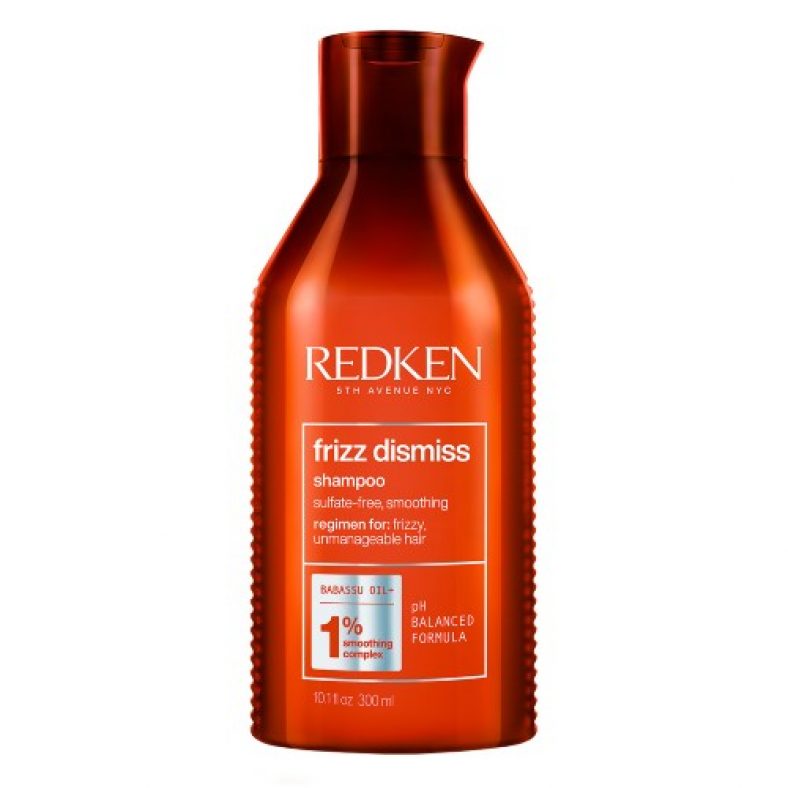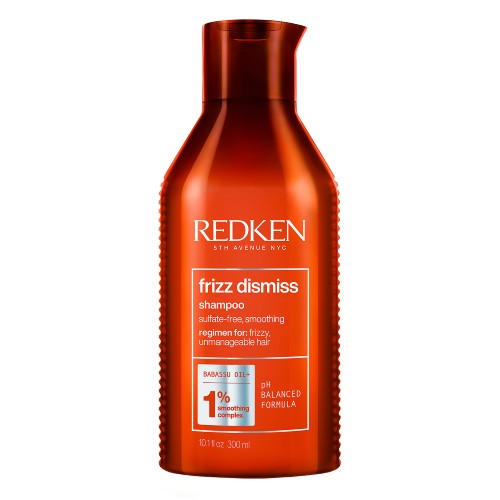 This formula is another sulfate-free shampoo from Redken, one that comes with advanced ingredients that increase shine and improve hair strength.
If you have frizzy locks, this shampoo will give your hair a complete makeover, smoothing it out and taming it so that you can finally achieve the styles you wanted.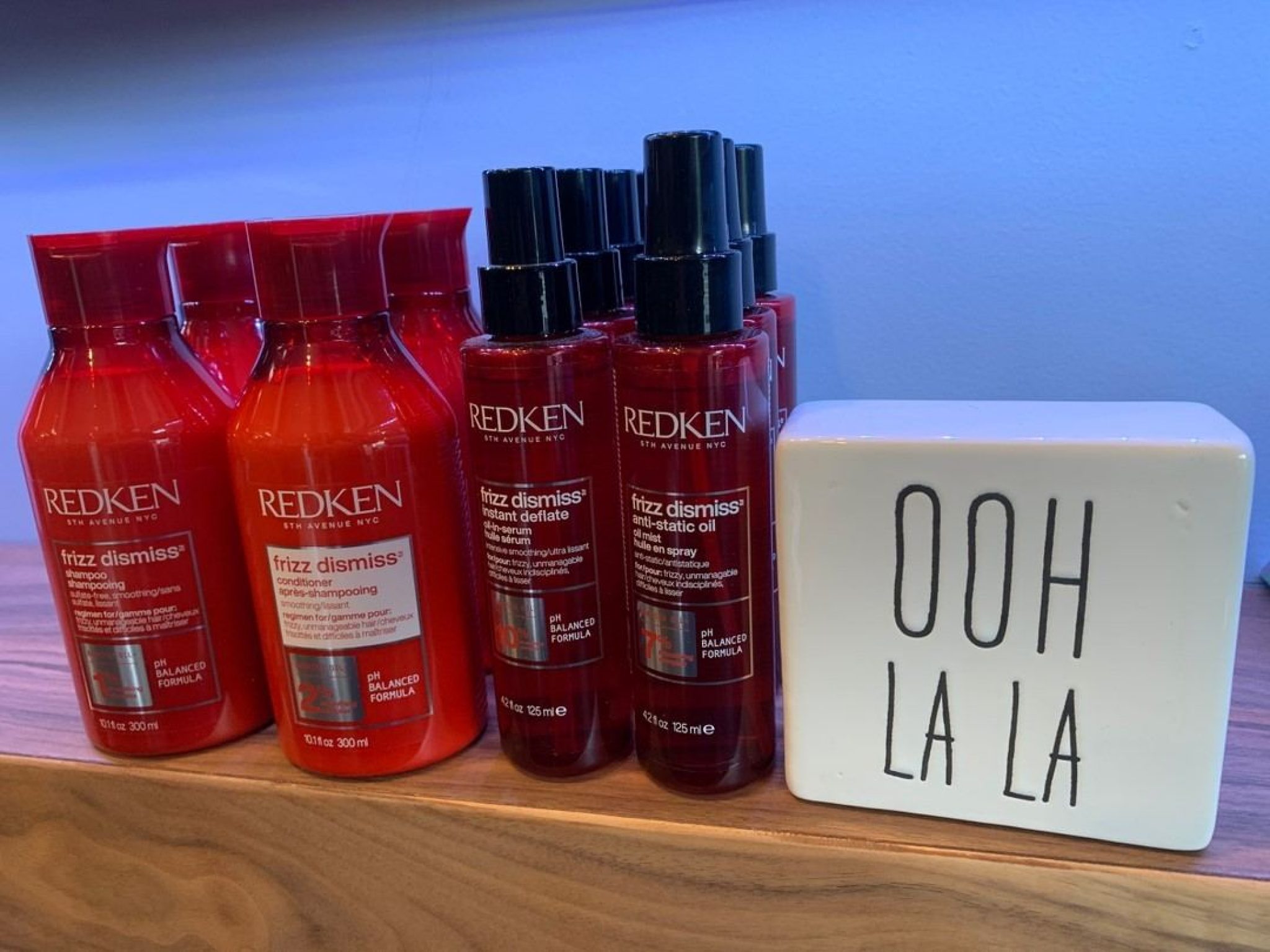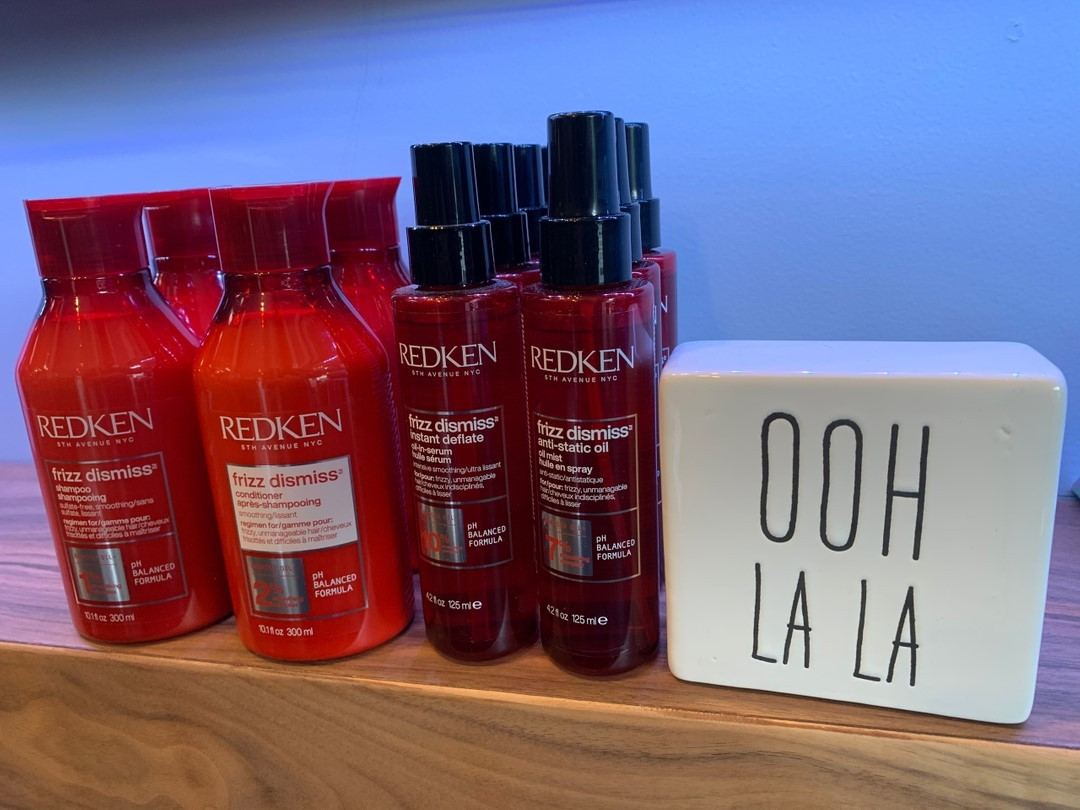 What we love:
Free of sulfate, sodium chloride, and enhanced with Babassu Oil;
Tames frizz for all types of hair;
Works great for color-treated hair.
What we'd change:
Not the best for fine hair.
Summary
If you have a wild mane that you want to tame, Redken's Frizz Diminishing Shampoo is a good place to start. With a list of all-natural ingredients and soothing oils, your hair will be left smoothed out and looking brand new, allowing you to style as you please.
back to menu ↑
5. Redken Extreme Shampoo – Best Redken Shampoo for Damaged Hair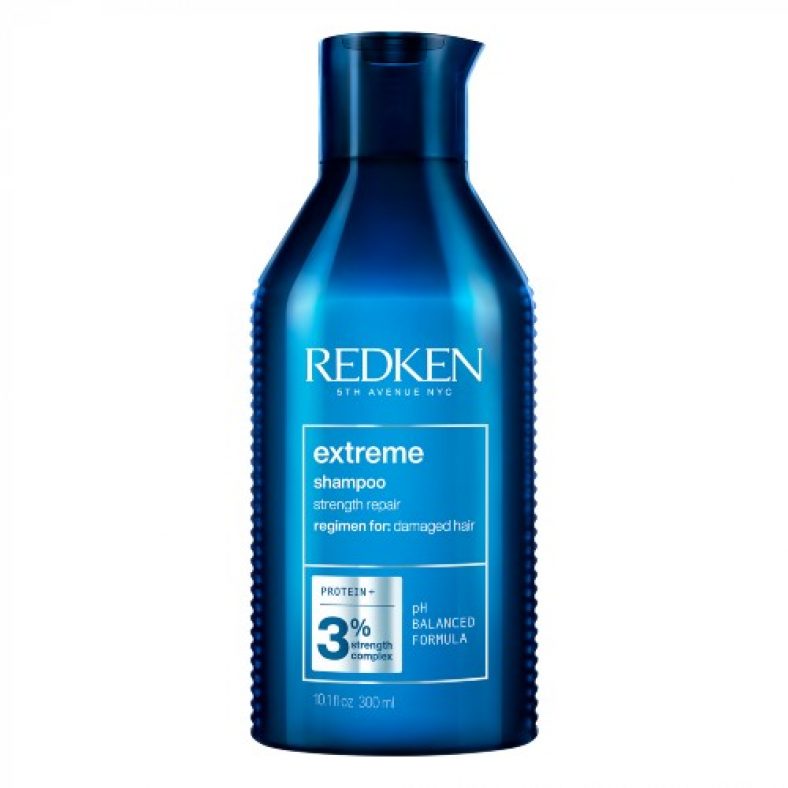 If you're looking for the best Redken shampoo for damaged hair, this is the one that you should choose. In just one wash, you'll see a major difference in the texture and look of your hair.
Redken's Extreme Shampoo is enriched with amino acids and arginine that helps to strengthen worn-out hair and repair damages from years of heating and processing.
The formula is infused with citric acid, used to smooth and condition locks for a better head of hair in just one wash.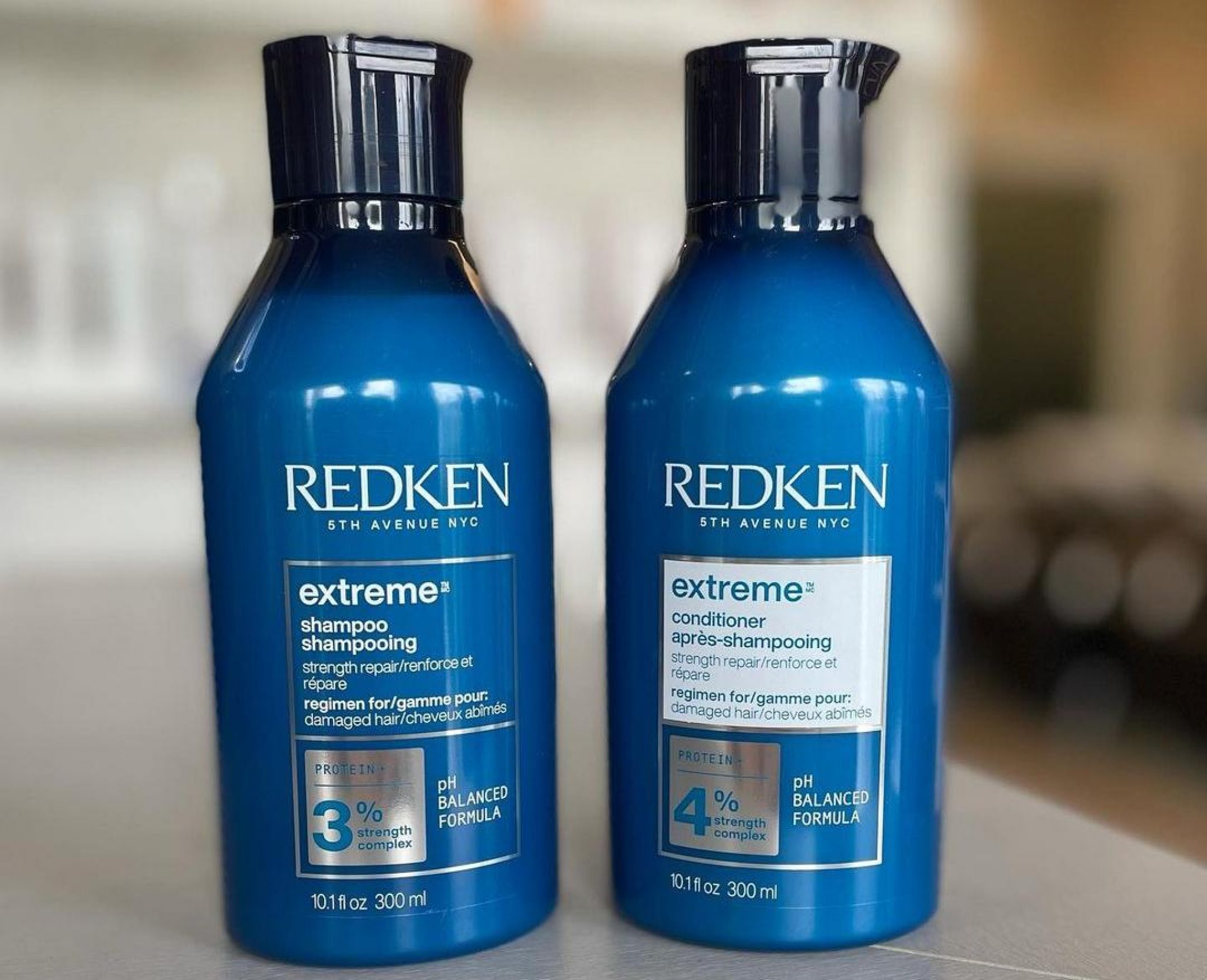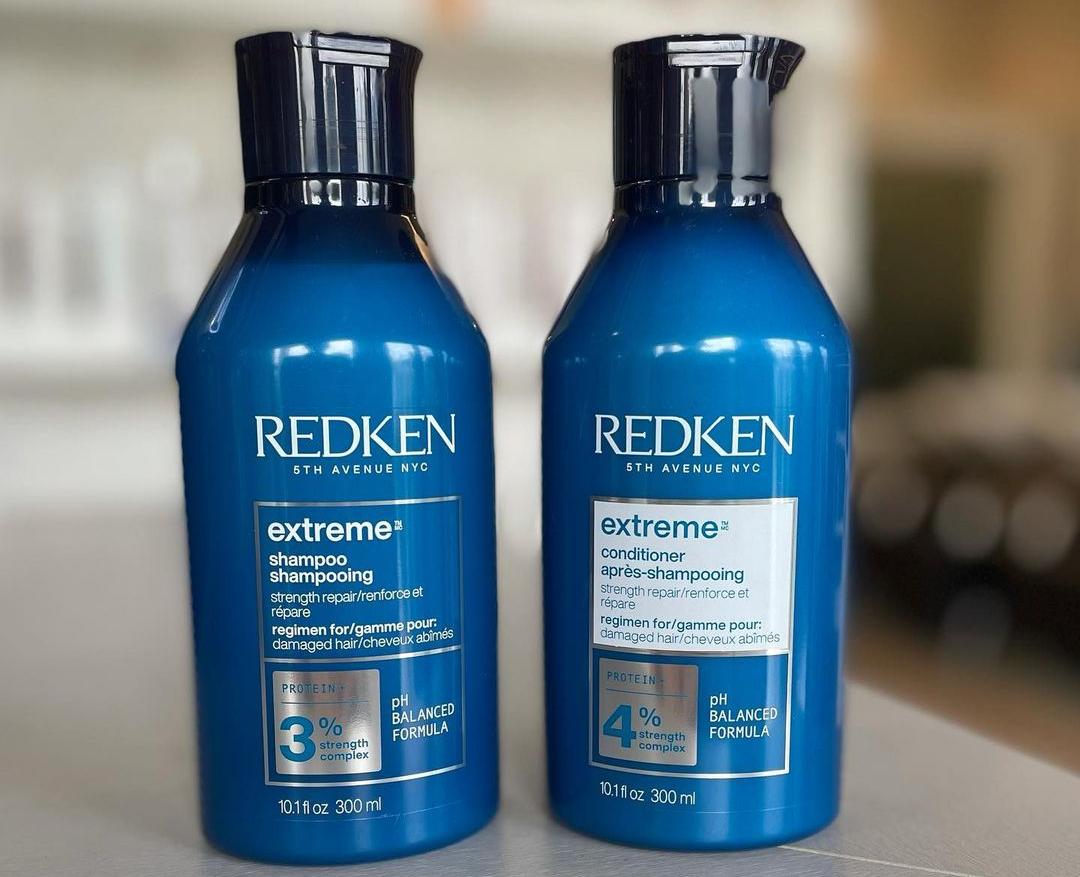 What we love:
Strong formula with amino acids and arginine;
Repairs damaged hair in just one wash;
Safe for use on color-treated hair and relaxed hair;
Pumps up the volume on flat, lifeless hair.
What we'd change:
The smell is not our favorite;
Best results after consistent use.
Summary
Damaged hair happens and there is not always an easy solution to repair it. In as little as one wash, you can be on your way to having Instagram-worthy hair again, experience a shiny smoothness you thought was forever gone. While the smell is not our favorite, it's a small price to pay for the feeling of strong and healthy hair.
back to menu ↑
6. Redken Bonding Shampoo – Best Strengthening Shampoo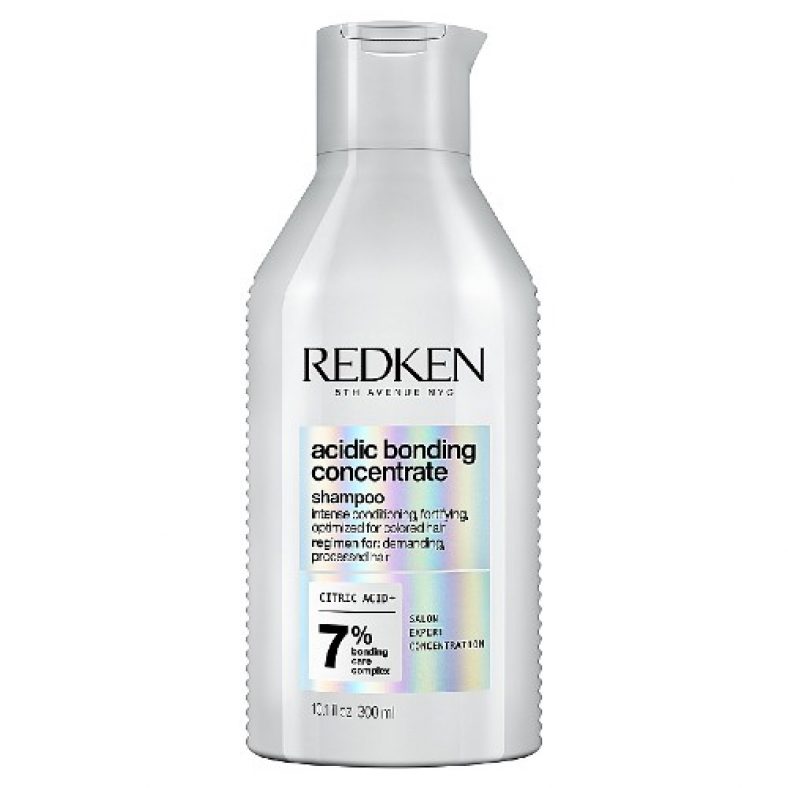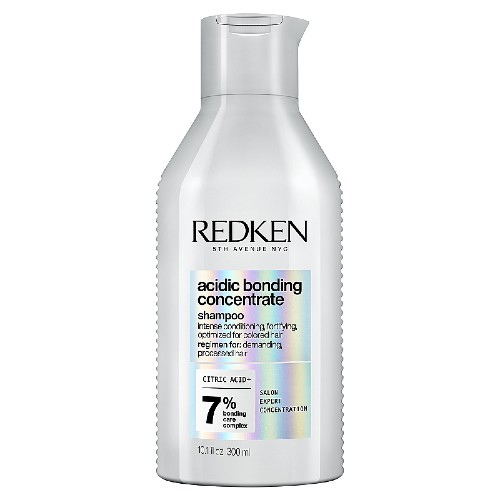 This sulfate-free concoction smells like a dream and works like a charm. Filled with all kinds of goodies for your hair, the Bonding Shampoo from Redken is what you need if your hair needs some desperate help.
The Acidic Bonding Complex strengthens hair from root to tip to repair breakage and strengthen weakened bonds left behind by styling and more.
What we love:
The powerful formula is highly concentrated;
Gets to the root of the cause and seals breakage;
Smells wonderful and comes with a creamy texture;
Free from sulfate.
What we'd change:
Put more in the bottle, we love it!
Summary
Every once in a while, a product comes along that steals our hearts and this one is one of them. From the smell to the creamy texture, this shampoo is a pleasure to use and delivers its promise. If you need a product that works and works fast, Redken's Bonding shampoo could be the one for you.
back to menu ↑
7. Redken Volume Injection – Best Redken Shampoo for Fine Hair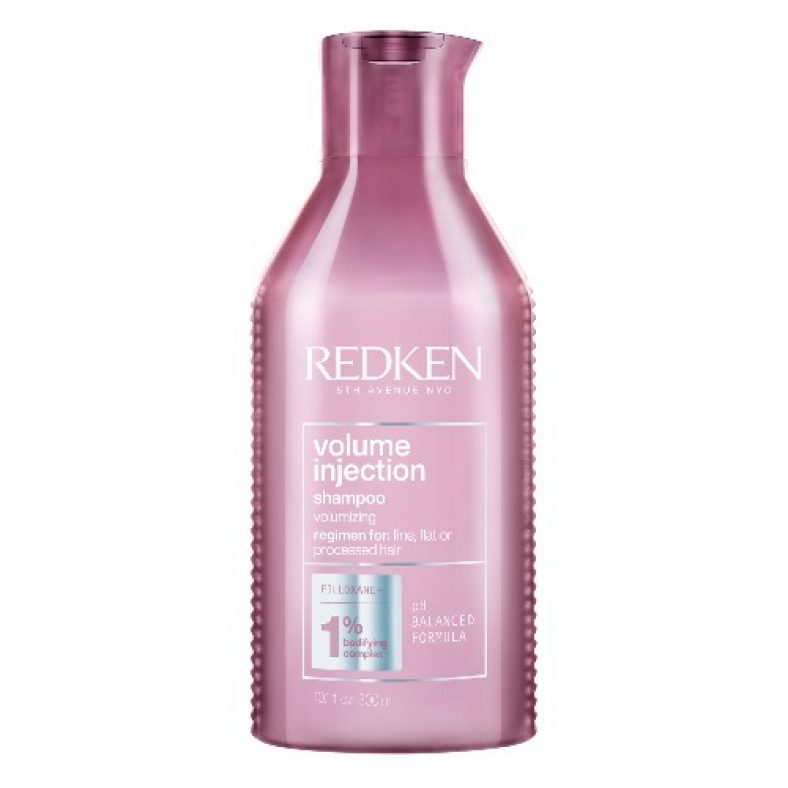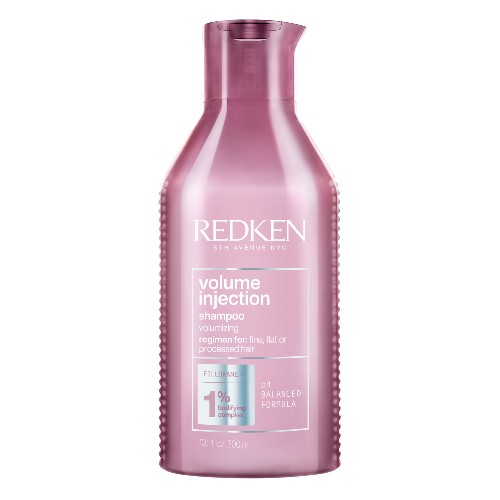 Got fine, lifeless hair? After one wash and rinse with Redken's Volume Injection, you'll have volume that's weightless and dazzles with shine.
This pH-balanced formula will whip your hair into shape in no time thanks to Filloxane and Redken's signature Bodifying Complex.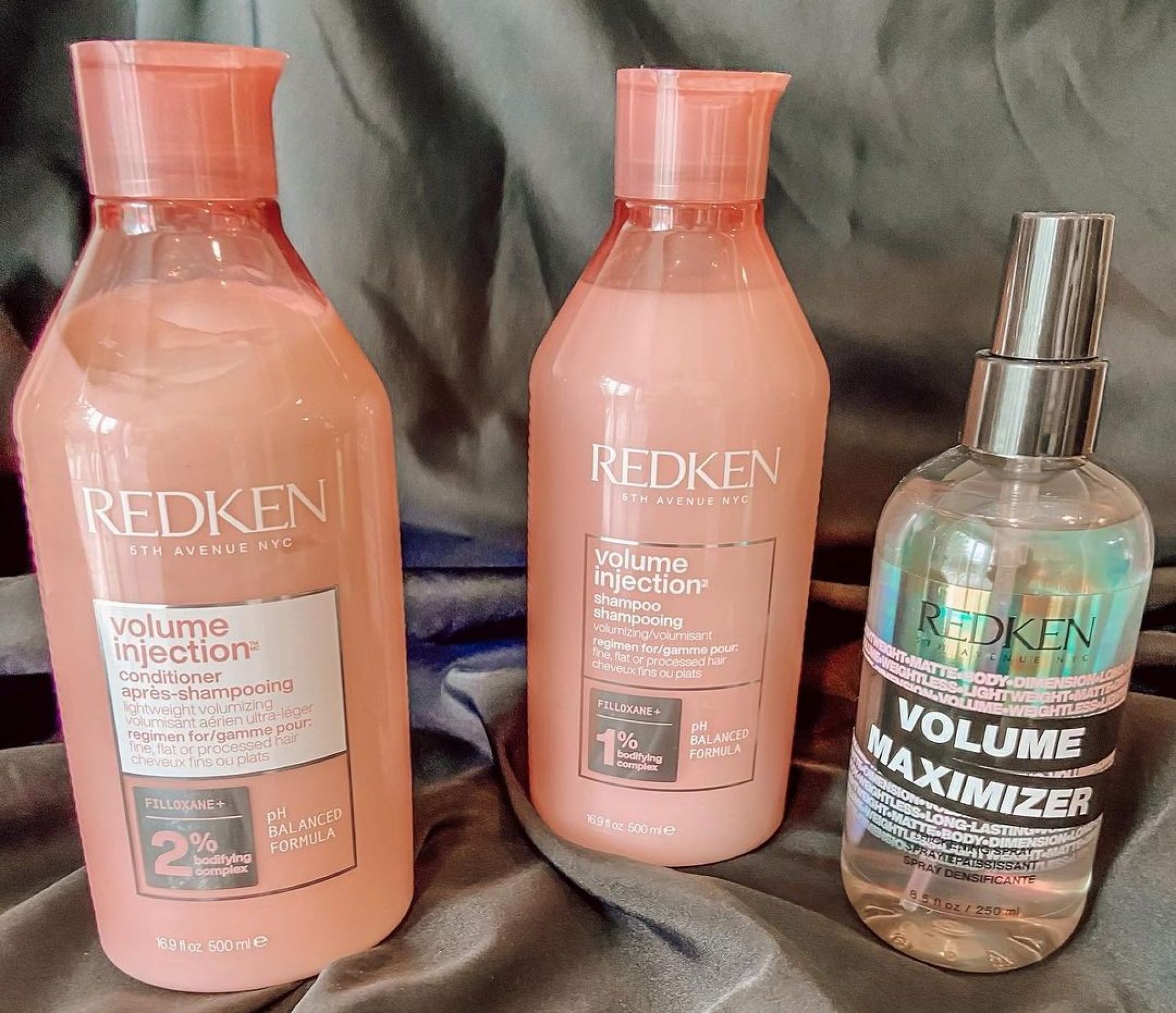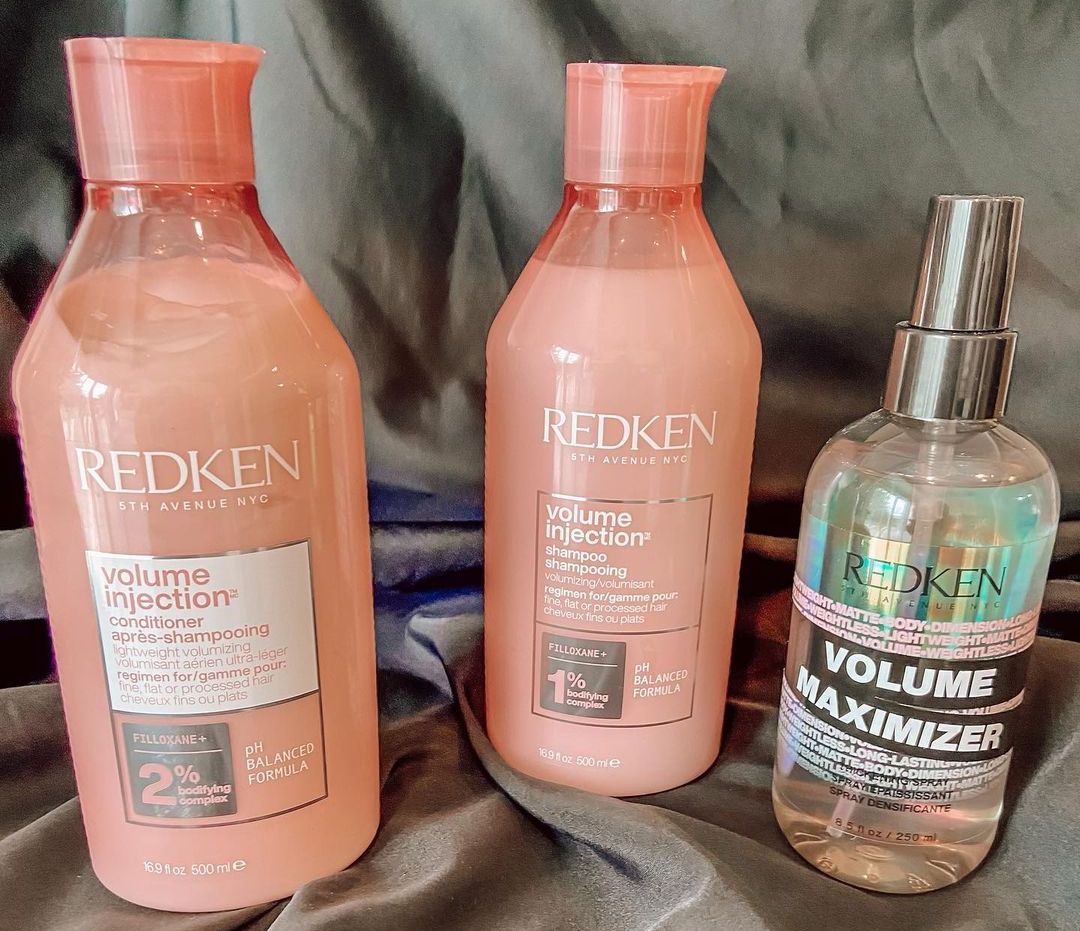 What we love:
It's sulfate-free;
The smell is fantastic;
The formula comes highly concentrated;
Pumps up the volume for dull and lifeless hair.
What we'd change:
No specific protection for color-treated hair.
Summary
Just when you think that you've tried all the shampoos, there is one that comes along and changes the game. That's exactly how you'll feel when you try out Volume Injection, seeing a difference in the bounce of your hair after your first wash. It smells good, works well, and is sure to give you some of your hair confidence back.
back to menu ↑
8. Redken Color Extend for Blondes – Best Shampoos for Blondes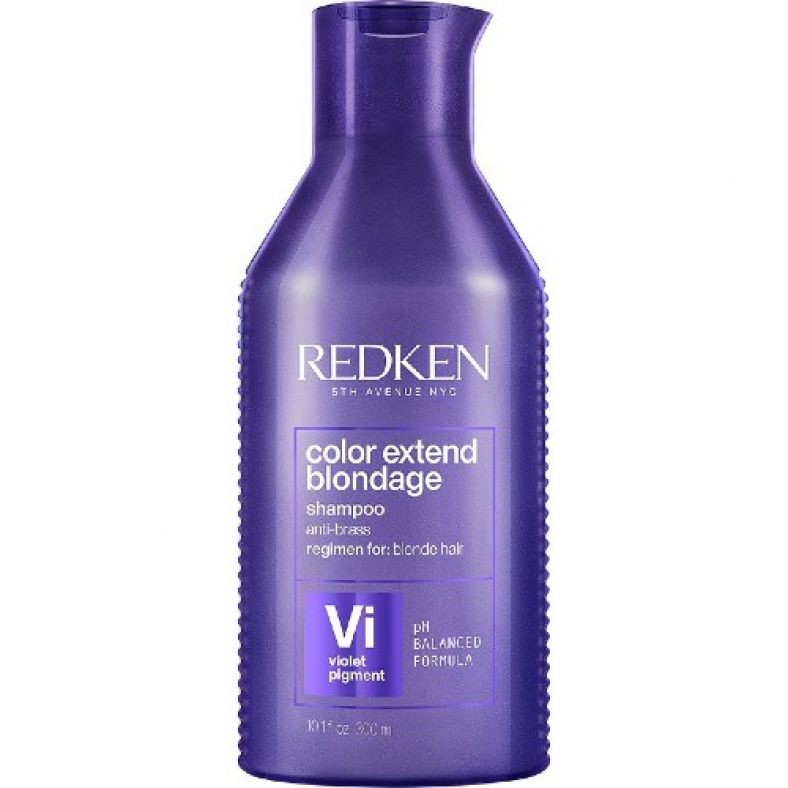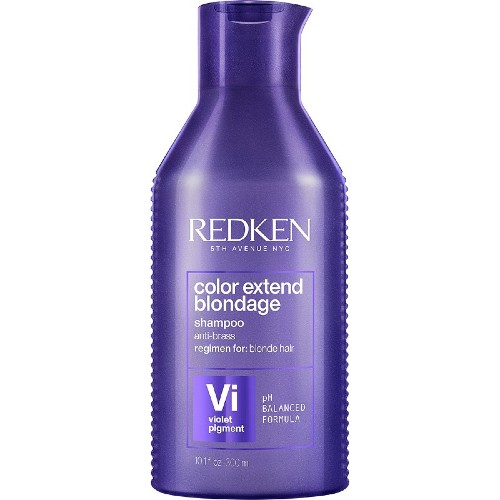 They say that blondes have more fun, and it's true, only while it lasts. A faded blonde do is never the life of the party, which is why you want a shampoo that enhances your locks.
Leave the dullness behind and enjoy the help of ultraviolet pigments in Redken's Color Extend shampoo.
It's filled with a color-correcting toner and citric acid; each helping to neutralize brass and condition every strand.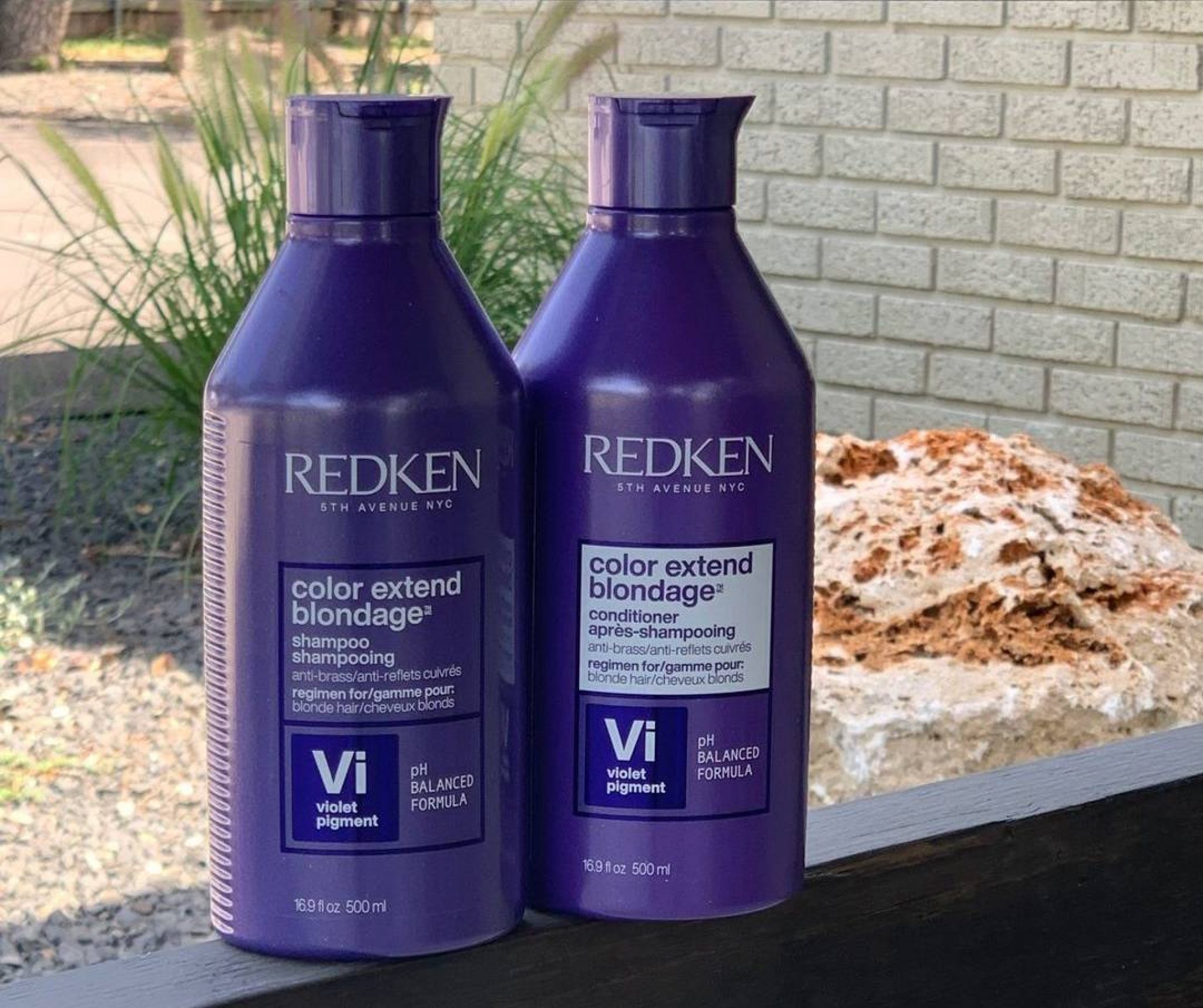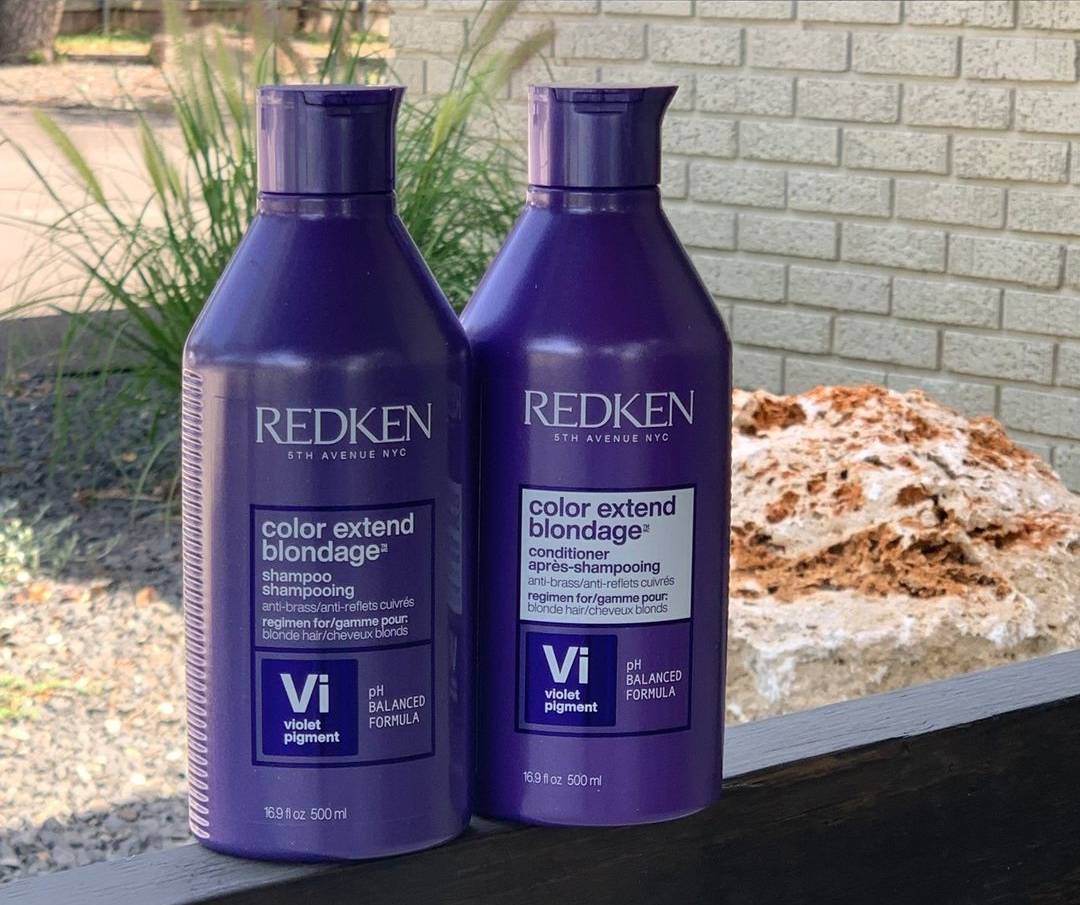 What we love:
Ultraviolet pigments for the best blonde;
Infused with citric acid for smooth and conditioned locks;
Triple Acid Protein keeps hair strong and healthy.
What we'd change:
Not recommended for everyday use.
Summary
For the best blonde hue in between appointments, Redken's Color Extend takes the cake. It's specifically made to target all the issues blondes face, including brassiness and dullness. After using this shampoo, you can get back to having fun, leaving your stylist stunned with the upkeep.
back to menu ↑
9. Redken Color Extend for Brunettes – Best Shampoo for Brunettes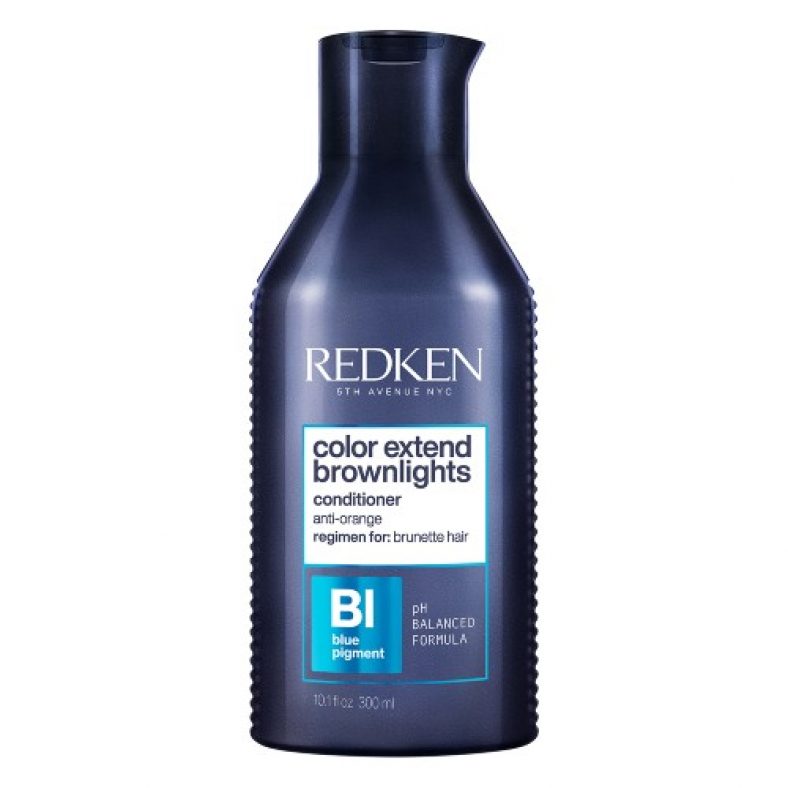 Brunettes have always had to prove that they too are the life of the party, not just their blonde counterparts. With this shampoo, you're sure to give them a run for their money, thanks to innovative Redken shampoo ingredients.
The cool blue pigments help to cancel out yellow and orange for the deepest and most saturated color you've ever had.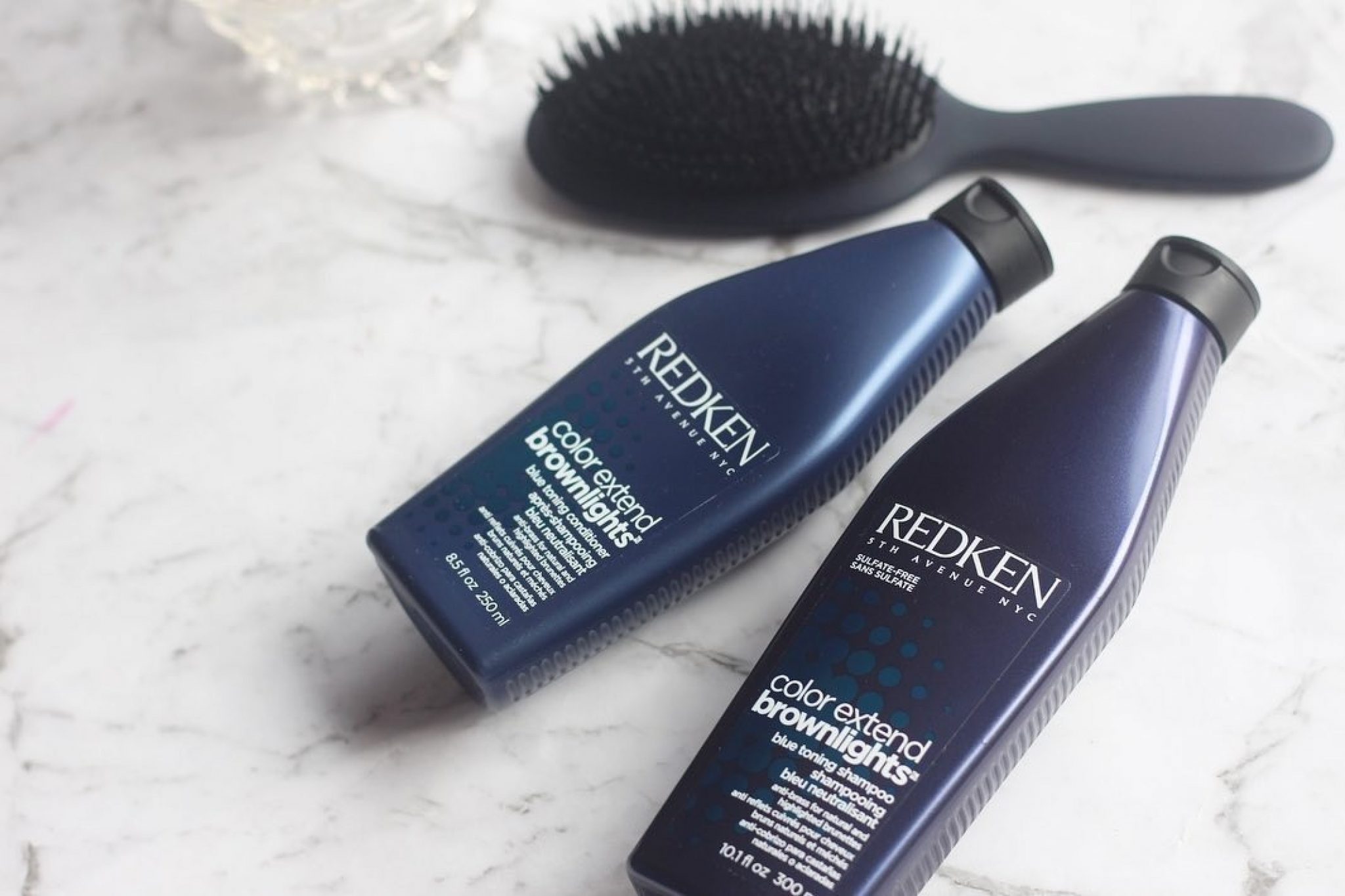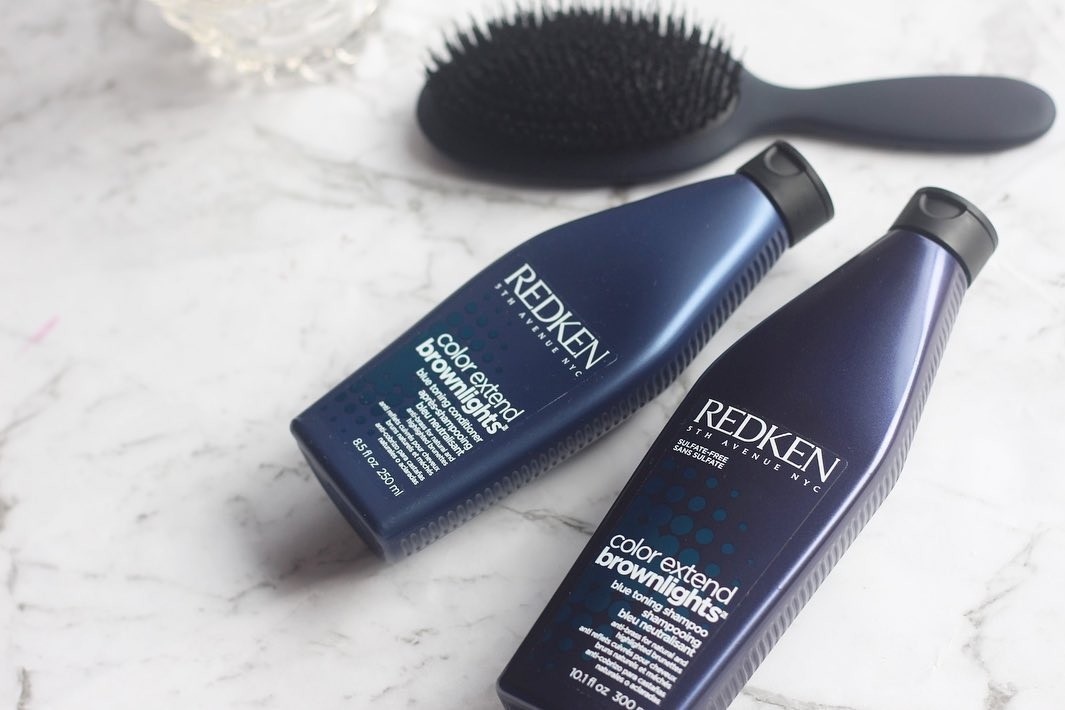 What we love:
Amazing formula;
Eliminated yellow and orange tones;
Smells great;
Free from sulfate.
What we'd change:
Not recommended for everyday use
back to menu ↑
10. Redken Brews – Best Shampoo for Men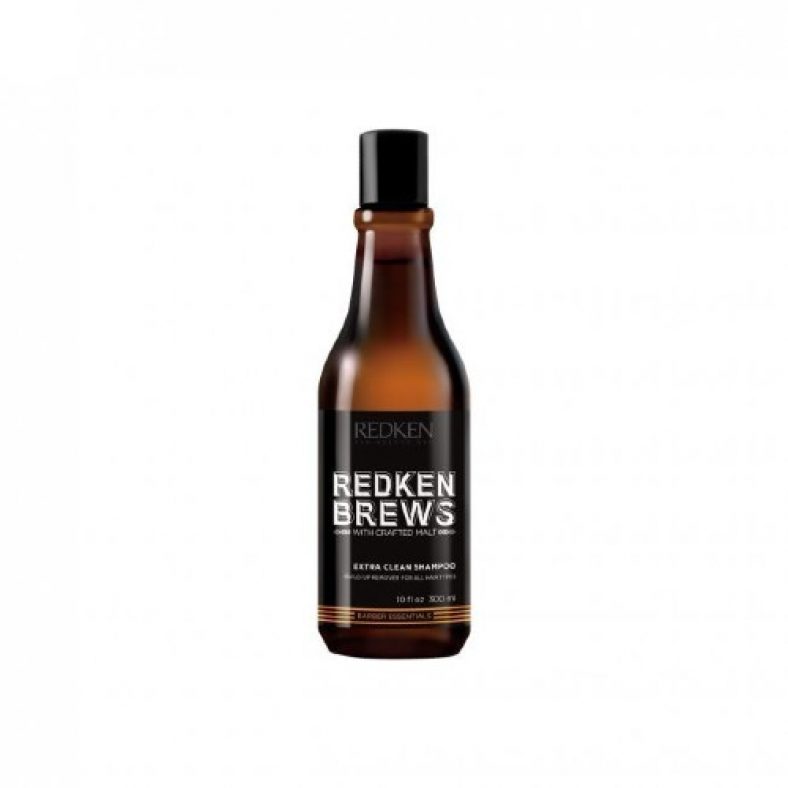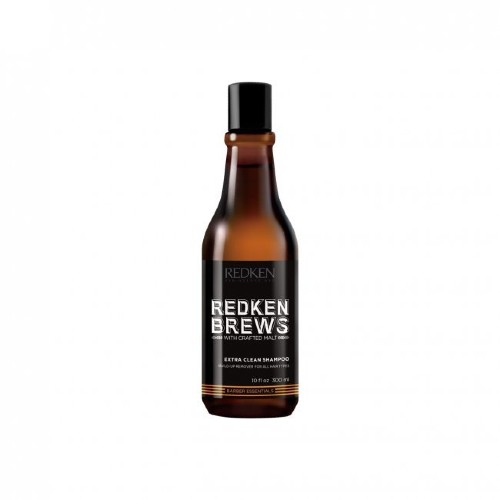 We couldn't make it through the list without showing some love for the men out there. For the most fabulous hair, check out Redken Brews for a lightweight cleansing formula infused with malt and glycerin for a strong and healthy head of hair.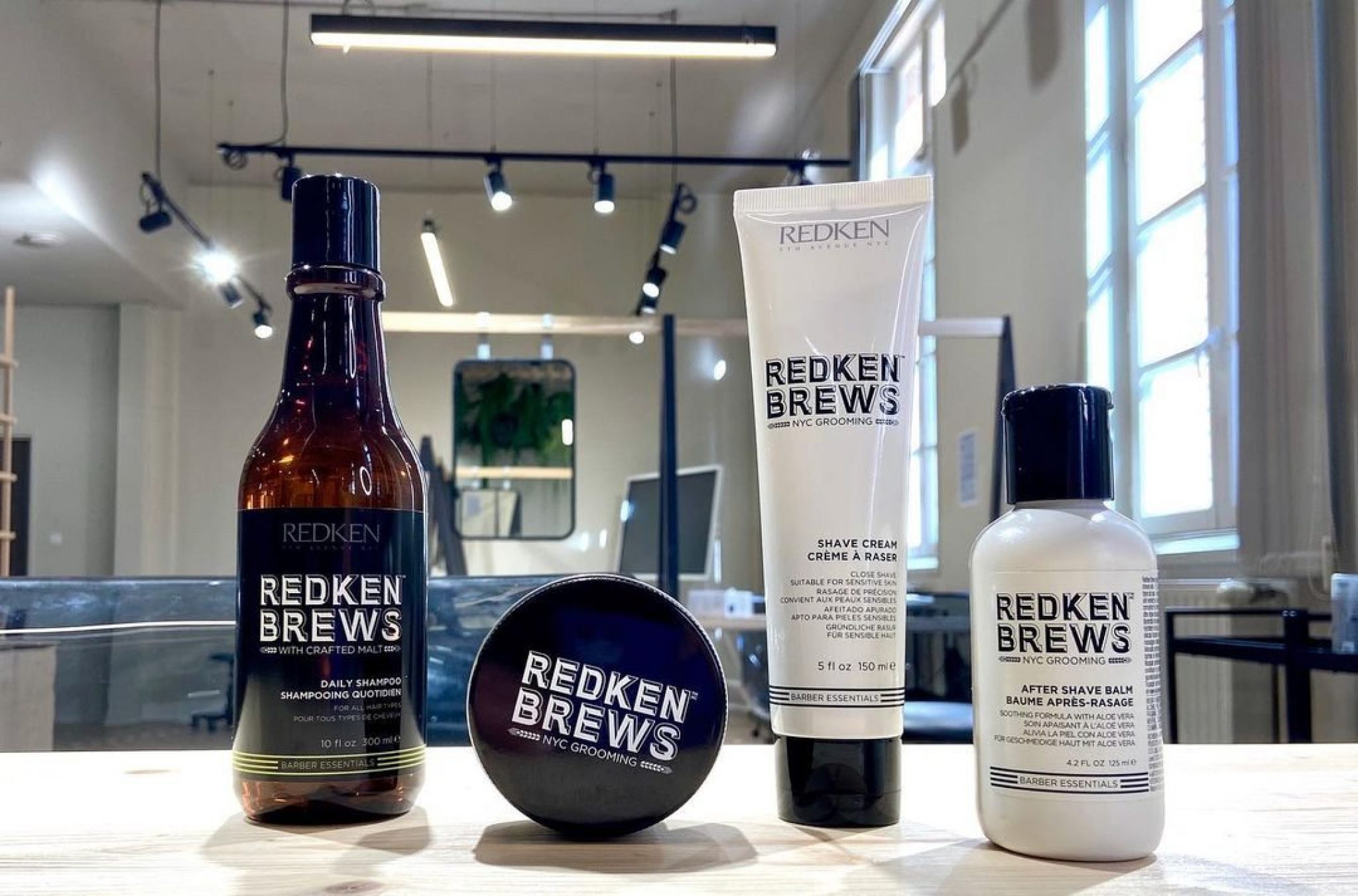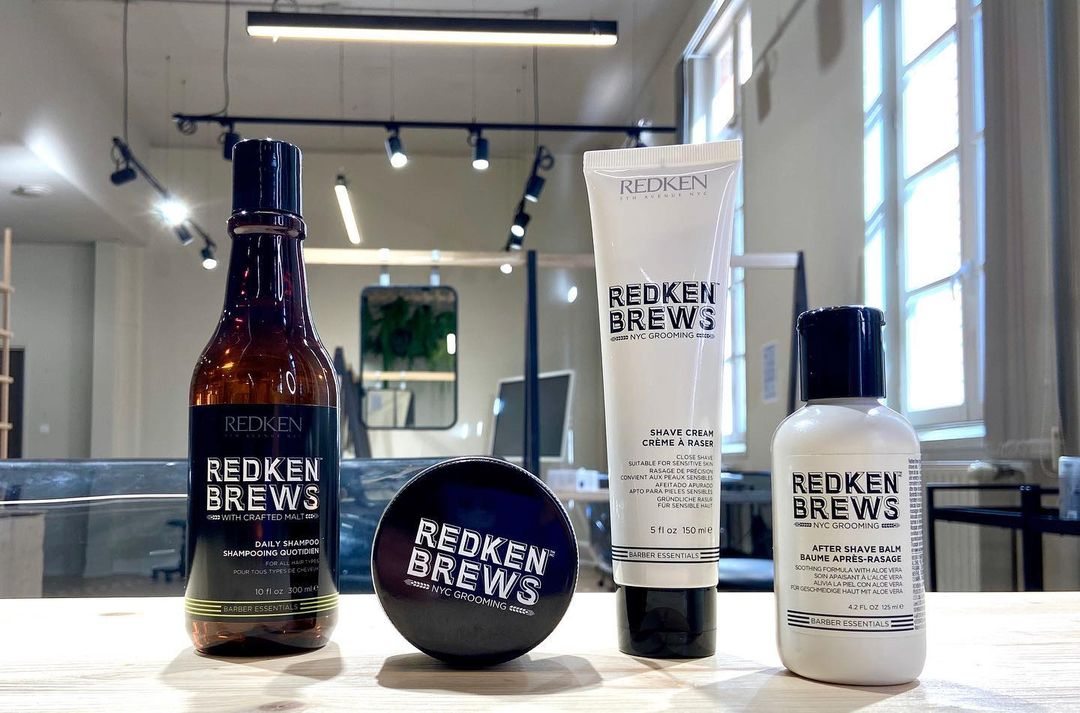 What we love:
The smell is invigorating;
Malt and protein help to strengthen hair;
Perfect for all hair types;
Gentle enough for daily use.
What we'd change:
Scent is great but a little on the strong side.
Summary
Men want good hair too and with Redken Brews, it's totally possible. It adds shine, strengthens hair, and has all the right ingredients to tackle all the most annoying hair issues men deal with.
back to menu ↑
Redken Shampoo FAQ
back to menu ↑
Is Redken high-end?
In terms of quality, yes. It's featured in salons around the globe and praised by stylists. However, in terms of cost, you'll realize that it's affordable and crushes the competition.
back to menu ↑
Is Redken a salon brand?
Yes, though you can find legit Redken products in many other places too.
back to menu ↑
Olaplex vs Pureology vs Redken?
Olaplex and Pureology are amazing shampoos. Still, there is one thing they do way different than Redken, the price. You can find different formulas with each, though you won't find them at an affordable cost like Redken.
Related Post:
back to menu ↑
Find your Formula
Redken offers a little something for everyone. Determine your hair needs and take your pick at formulas that will give you salon-like hair in-between visits.
---
References:
FILLOXANE – HAIRCARE'S FIX FOR THINNING HAIR –  https://www.vichy.co.uk/en_GB/filloxane-haircare-s-fix-for-thinning-hair.html
ALL ABOUT CITRIC ACID IN COSMETICS & PERSONAL CARE – https://www.newdirectionsaromatics.com/blog/products/all-about-citric-acid-in-cosmetics-personal-care.html
Argania Spinosa (Argan) Kernel Oil – https://ecostore.com/nz/ingredients/approved/argania-spinosa-argan-kernel-oil