Hey there, beautiful people! As a professional with a passion for healthy hair, I know you're on the hunt for the perfect product to pamper those gorgeous curls and kinks.
Sulfates can be harsh on our hair, stripping it of its natural oils and causing damage over time. That's why I've been on the hunt for the best sulfate-free shampoo for natural hair that keeps our lovely locks looking and feeling fabulous.
So, let's dive into this product review, as I guide you through my top picks for the best sulfate-free shampoo for black hair. Together, we'll discover the perfect product that'll make your hair flourish like never before!
Why Do You Need Sulfate-Free Shampoo for Natural Hair?
I know the struggle is real when it comes to finding the perfect shampoo for our unique tresses. That's why today, we're diving into the world of sulfate-free shampoos and exploring why they're an absolute must for natural hair.
So buckle up, because your hair journey is about to get a whole lot more fabulous!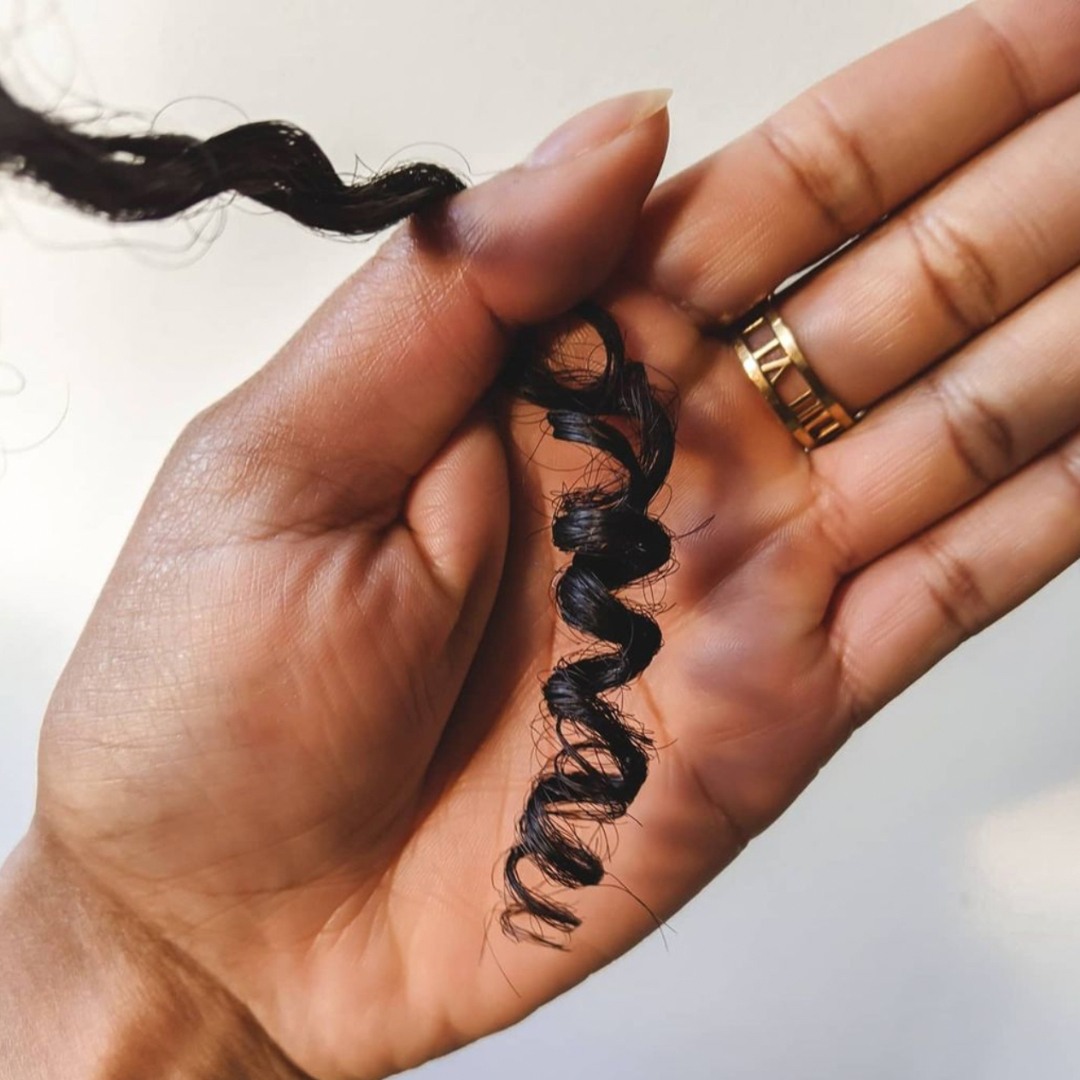 First things first, let's talk about sulfates. These pesky little chemicals are typically found in conventional shampoos and are responsible for that satisfying lather we all know and love.
But don't let those bubbles fool you, my friends! Sulfates, particularly sodium lauryl sulfate (SLS) and sodium laureth sulfate (SLES), can strip our glorious locks of their natural oils, leaving them dry, brittle, and oh-so-prone to breakage.
And if there's one thing we don't want, it's for our crowning glory to lose its luster. Now, as a proud member of the natural hair community, I know that our coils, curls, and kinks need all the love and care they can get.
Our hair's unique structure makes it more susceptible to dryness and damage, which is why it's crucial to maintain its moisture levels. Enter sulfate-free shampoos!
By skipping the sulfates, these gentle cleansers help preserve our hair's natural oils, keeping it hydrated, soft, and healthy. Talk about a win-win!
But wait, there's more! Sulfate-free shampoos aren't just great for our hair; they're also kinder to our scalps. If you've ever experienced irritation or itchiness after washing your hair, there's a good chance that sulfates are the culprits.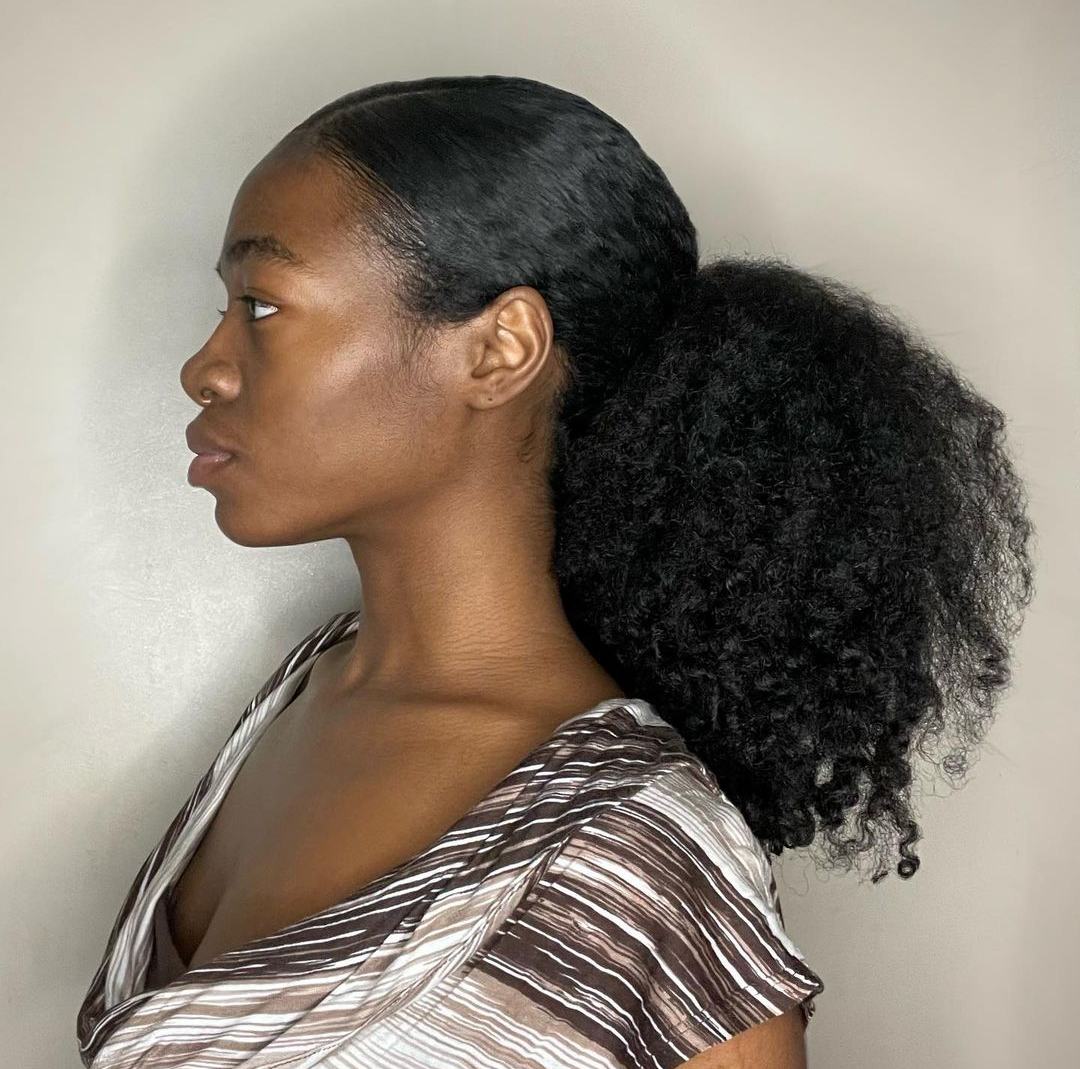 By making the switch to a sulfate-free formula, you can say goodbye to those pesky scalp woes and hello to a happier, healthier head of hair. Now, I know what you're thinking: "But where can I find the best sulfate-free shampoo for my natural hair?"
Fear not, my fabulous friends! Whether you're rocking a fierce fro, luscious locs, or stunning twists, there's a sulfate-free shampoo out there that's perfect for your unique hair type.
To help you navigate the world of sulfate-free goodness, I've put together a list of the best sulfate-free shampoos for natural black hair. Trust me, once you've tried these amazing products, you'll never look back.
Top 5 Best Shampoos Without Sulfates for Black Hair Reviewed
MIZANI True Textures Moisture Replenish Shampoo –

Runner Up

AG Care Balance Apple Cider Vinegar Sulfate-Free Shampoo –

Premium Pick
1. Design Essentials Natural Almond & Avocado Moisturizing & Detangling Sulfate-Free Shampoo –
Top Pick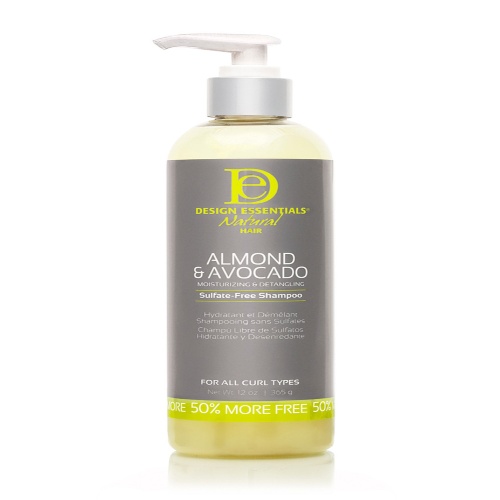 You can also find this product on Amazon.
Active Ingredients: Almond and Avocado
Hair Type: All curl types, Dry
Size: 32 Fl Oz
Design Essentials is a professional haircare brand that offers a range of products for all hair types, including curly, coily, wavy, and straight hair. The brand was founded in 1990 by Cornell McBride, Jr., a veteran of the haircare industry who sought to create a line of high-quality, affordable hair products for people of all ethnicities.
Design Essentials Sulfate-Free Shampoo has earned the first spot on my list of favorites, but it's important to consider both its benefits and drawbacks. In this review, I'll discuss the pros and cons of this shampoo, as well as share some insider tips on how to get the most out of it.
The first thing to note about this shampoo is its gentle, sulfate-free formula. The Design Essentials shampoo is free of harsh chemicals, ensuring that your hair remains nourished and hydrated throughout the cleansing process. This is particularly important for natural hair, which tends to be more susceptible to dryness and breakage.
One of the standout features of this shampoo is its powerful detangling properties. The blend of almond and avocado, along with other nourishing botanicals, works to soften and smooth the hair, making it easier to detangle and minimizing breakage.
The brand claims that this shampoo can save up to 30 minutes of detangling time, which is a significant advantage for those with busy schedules or particularly challenging hair textures.
The key ingredients in this shampoo truly set it apart from the competition. Almond is known for its ability to nourish hair and provide a luminous shine, while avocado works to strengthen the hair shaft and prevent breakage.
Moreover, the inclusion of these natural ingredients ensures intense moisture for your locks.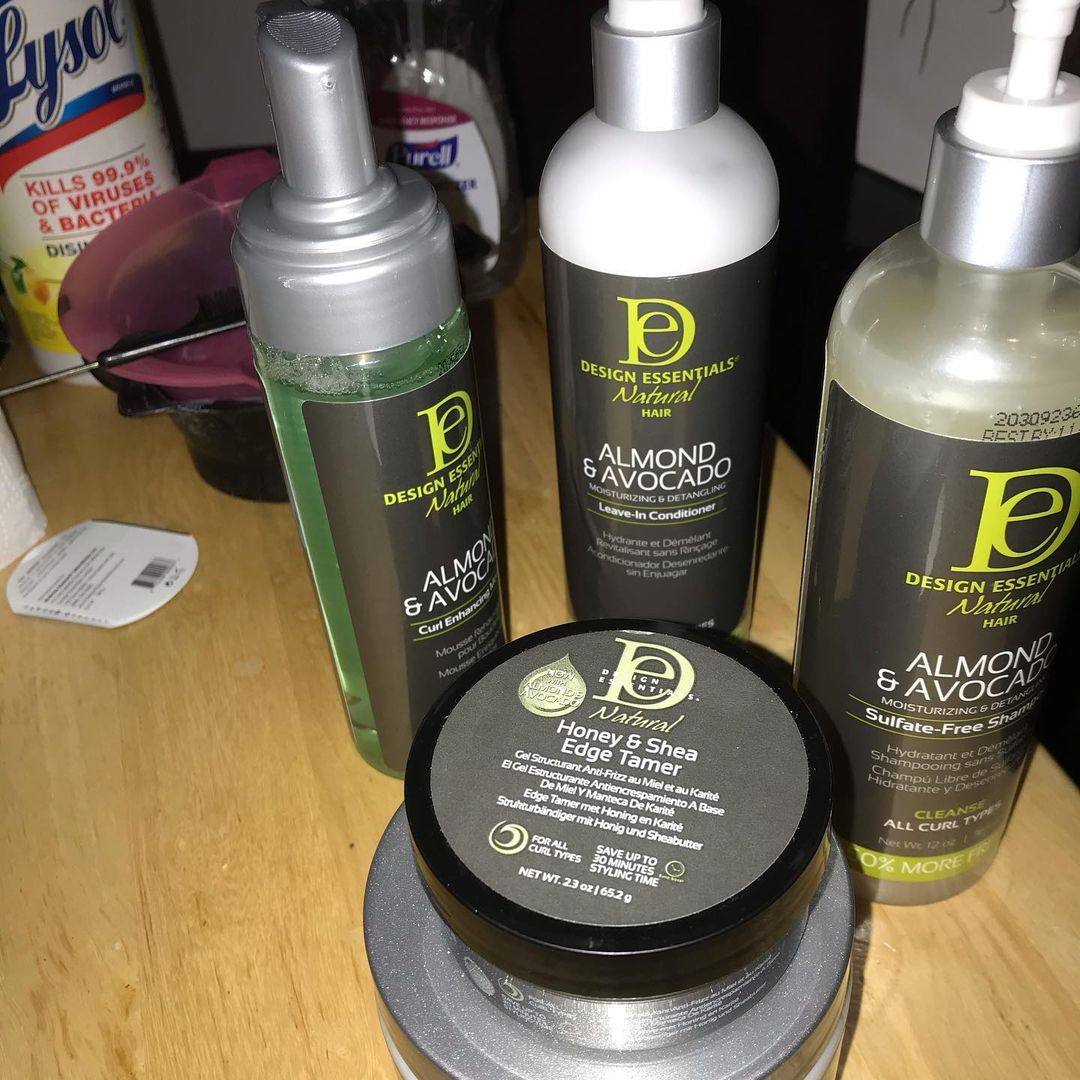 However, some users have expressed concerns regarding the shampoo's packaging. The twist cap design can be inconvenient and less travel-friendly, potentially leading to messes or drying out.
In conclusion, Design Essentials Sulfate-Free Shampoo offers many benefits for natural hair, such as gentle cleansing, intense hydration, and impressive detangling properties. As a professional hairstylist, I recommend trying this product to determine if it meets your specific needs and preferences for maintaining healthy, vibrant natural hair.
2. MIZANI True Textures Moisture Replenish Shampoo –
Runner Up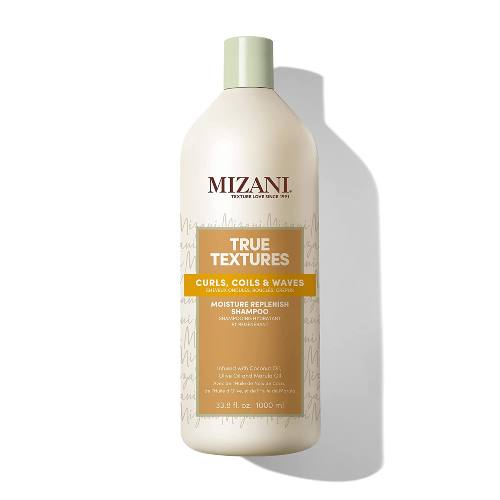 You can also find this product on Sephora.
Active Ingredients: Coconut, olive, marula oils
Hair Type: Curly
Size: 33.8 Fl Oz
MIZANI is a professional haircare brand that specializes in creating high-quality products for textured hair. The brand was founded in 1991 and has since become a leader in the haircare industry, particularly for those with curly, coily, and textured hair.
MIZANI True Textures Shampoo has made its way to the number two spot on my list of sulfate-free shampoos for natural hair. Although this product has many positive aspects, I believe it's essential to address some of the concerns users have reported as well.
The MIZANI is free from silicones, sulfates, and parabens, which is crucial for maintaining the health of natural hair.
Its formula is rich in antioxidants, providing intense hydration for defined and bouncy curls. Catering to all texture and curl types, this shampoo is designed to cleanse and moisturize your hair, leaving it feeling soft, smooth, and revitalized.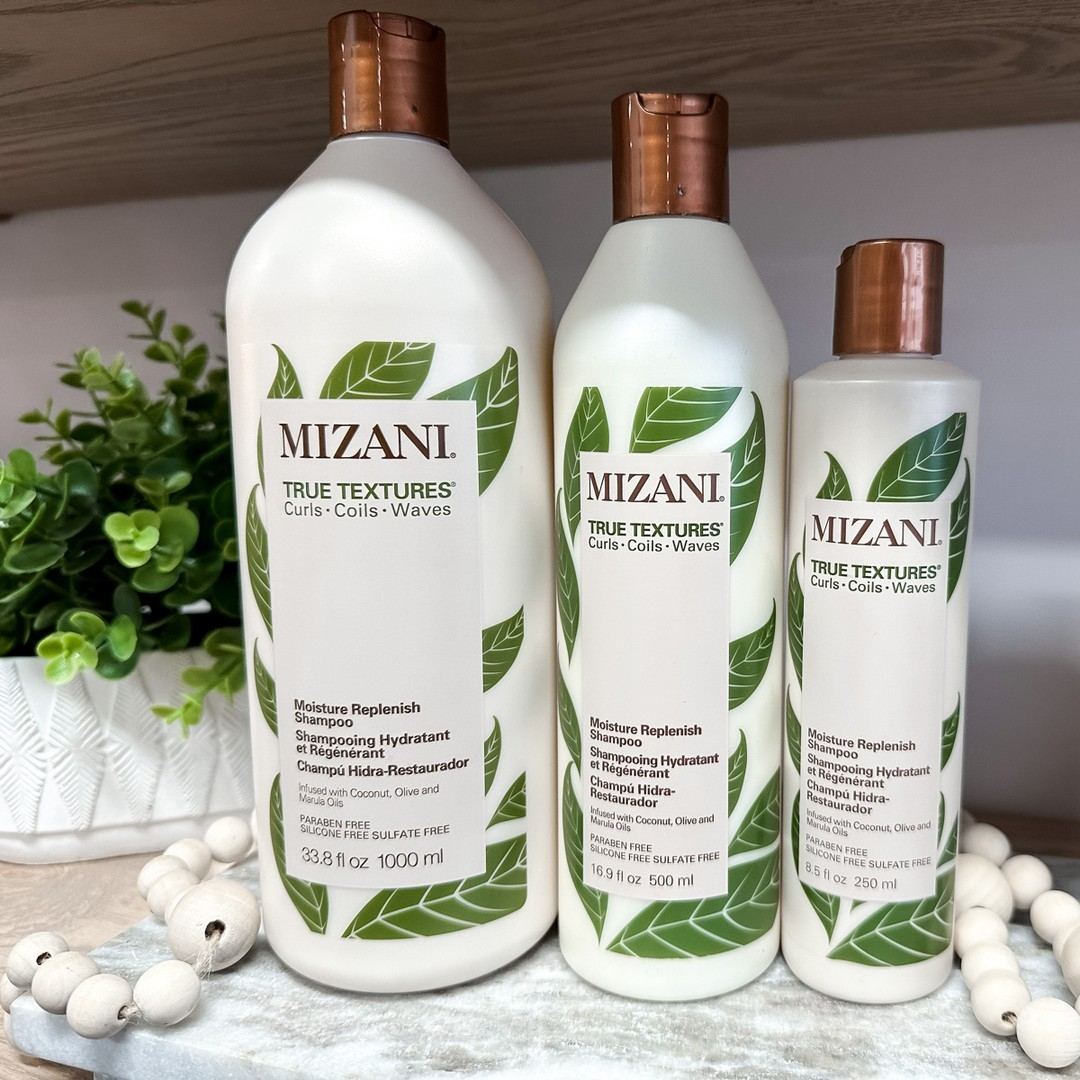 While many users have raved about the moisturizing properties of this shampoo, a few have found it to be too drying for their liking. Hair care is a personal journey, and what works for one person may not work for another.
It's essential to consider individual hair needs and preferences when selecting a product. In conclusion, MIZANI True Textures Shampoo has many positive attributes, making it a popular choice for those with natural hair seeking a sulfate-free shampoo.
3. AG Care Balance Apple Cider Vinegar Sulfate-Free Shampoo –
Premium Pick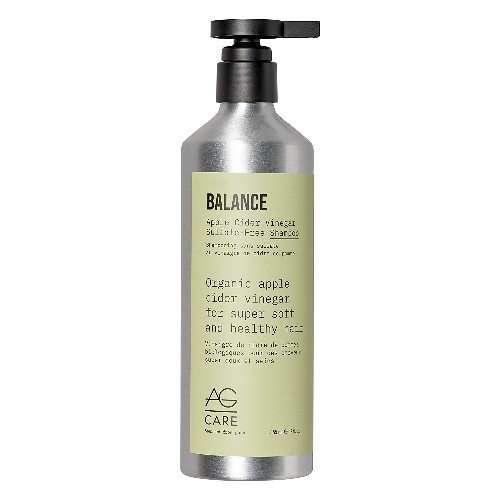 Active Ingredients: Apple cider vinegar
Hair Type: All
Size: 12 Fl Oz
This plant-based apple cider vinegar shampoo by AG Care has caught my attention, and while it offers some notable benefits, it does come with a few downsides as well.
The shampoo's versatility is one of its most significant advantages, as it is suitable for various hair types and textures, from normal to curly and dry to chemically treated hair.
Its gentle formula ensures that no hair type is left out, making it a great addition to any hair care routine. Another positive aspect is that the shampoo is sulfate-free, which means it won't strip your hair of its essential oils or cause unnecessary dryness.
This also helps avoid scalp irritation and itchiness, crucial for maintaining a healthy scalp and hair. One of the most appealing features of AG Care shampoo is its plant-based ingredients, with 98% derived from plants.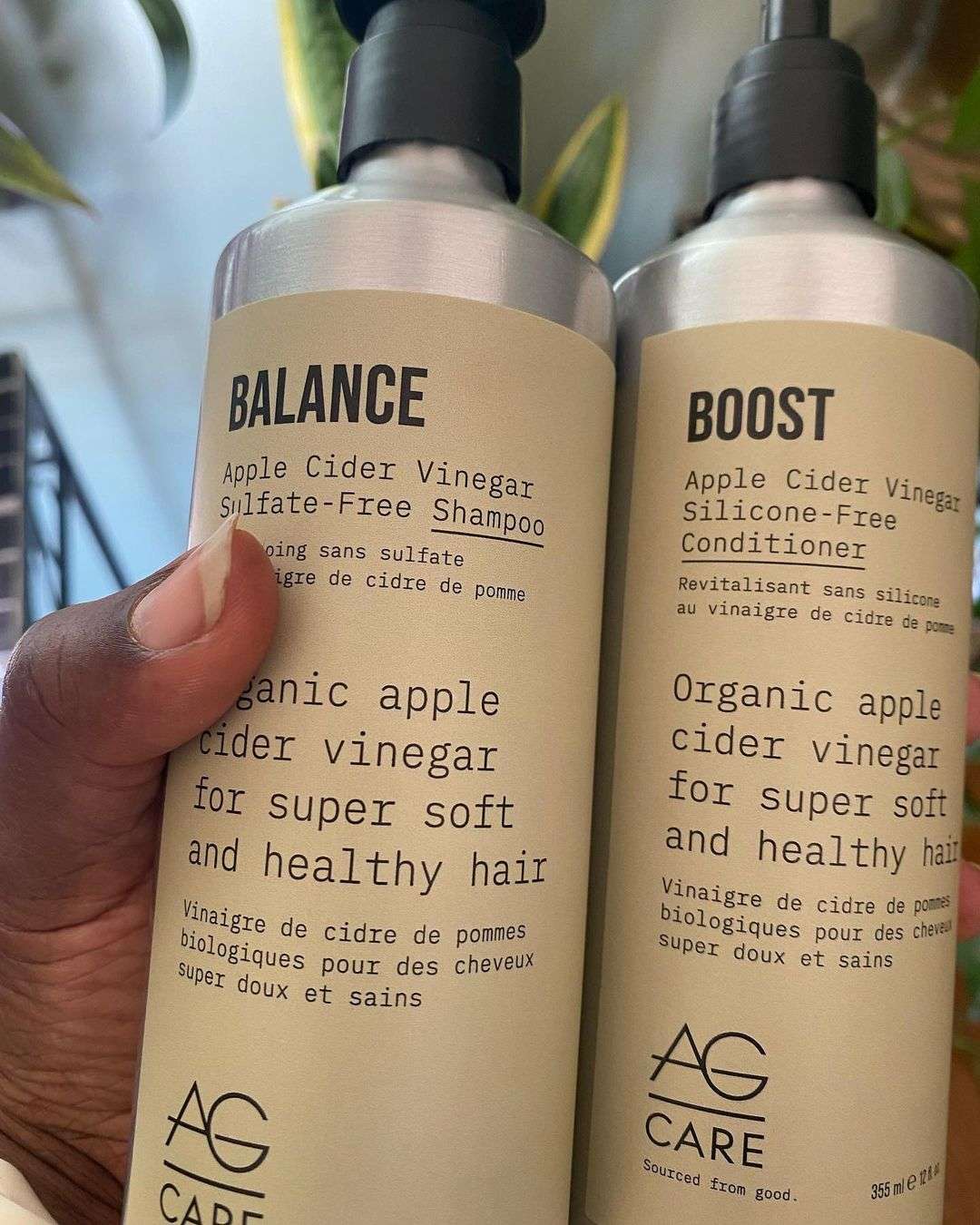 This not only makes the shampoo eco-friendly but also harnesses the power of natural ingredients, such as lavender, lemongrass, and rosemary, to benefit your hair.
The organic apple cider vinegar in the shampoo works to restore your hair's natural pH, ensuring that your hair remains healthy and vibrant.
Despite the numerous benefits, some users have experienced issues with the shampoo's pump, which tends to stick due to the thickness of the product.
While this may make it less convenient than intended, some users have resorted to transferring the shampoo into a different bottle to alleviate the problem.
Lastly, the price of AG Care may not be the most budget-friendly option for some consumers, potentially limiting its accessibility to a wider audience.
In conclusion, this AG Care apple cider vinegar shampoo has both its pros and cons. While it offers gentle yet effective cleansing, nourishment, and protection for various hair types, potential buyers should be aware of the downsides, such as the pump issues, and the price point. I wholeheartedly recommend giving this sulfate-free shampoo a try, especially if you have natural hair!
4. Carol's Daughter Black Vanilla Sulfate Free Shampoo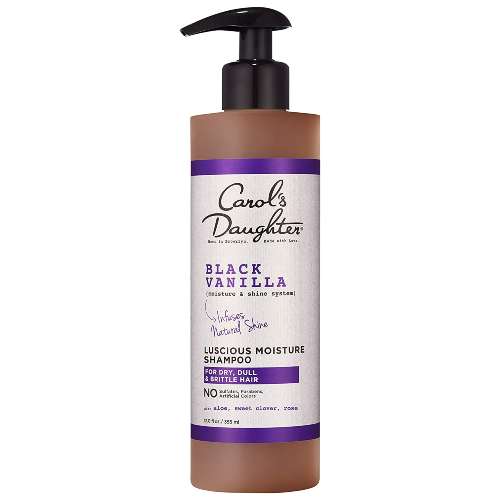 You can also find this product on Bed Bath & Beyond.
Active Ingredients: Shea Butter, Aloe and Rosemary
Hair Type: Dry, Curly
Size: 12 Fl Oz
Carol's Daughter Hydrating Shampoo has made its way to the number four spot on my list of top five sulfate-free shampoos for natural hair, and I'm excited to share my thoughts, including a few minor downsides.
First, let's discuss the formula. This shampoo is packed with nourishing ingredients like Shea Butter, Aloe, and Rosemary, which work harmoniously to provide intense hydration for both thin and thick natural hair types.
The result is softer, more manageable hair with a healthy shine that everyone craves. One significant advantage of this shampoo is its sulfate-free formulation, making it perfect for dry and damaged hair.
It effectively cleanses while restoring moisture without adding extra weight, making it ideal for all textured hair types, from 2A to 4C. The absence of sulfates, petrolatum, mineral oil, and artificial colors ensures that your hair remains healthy and vibrant.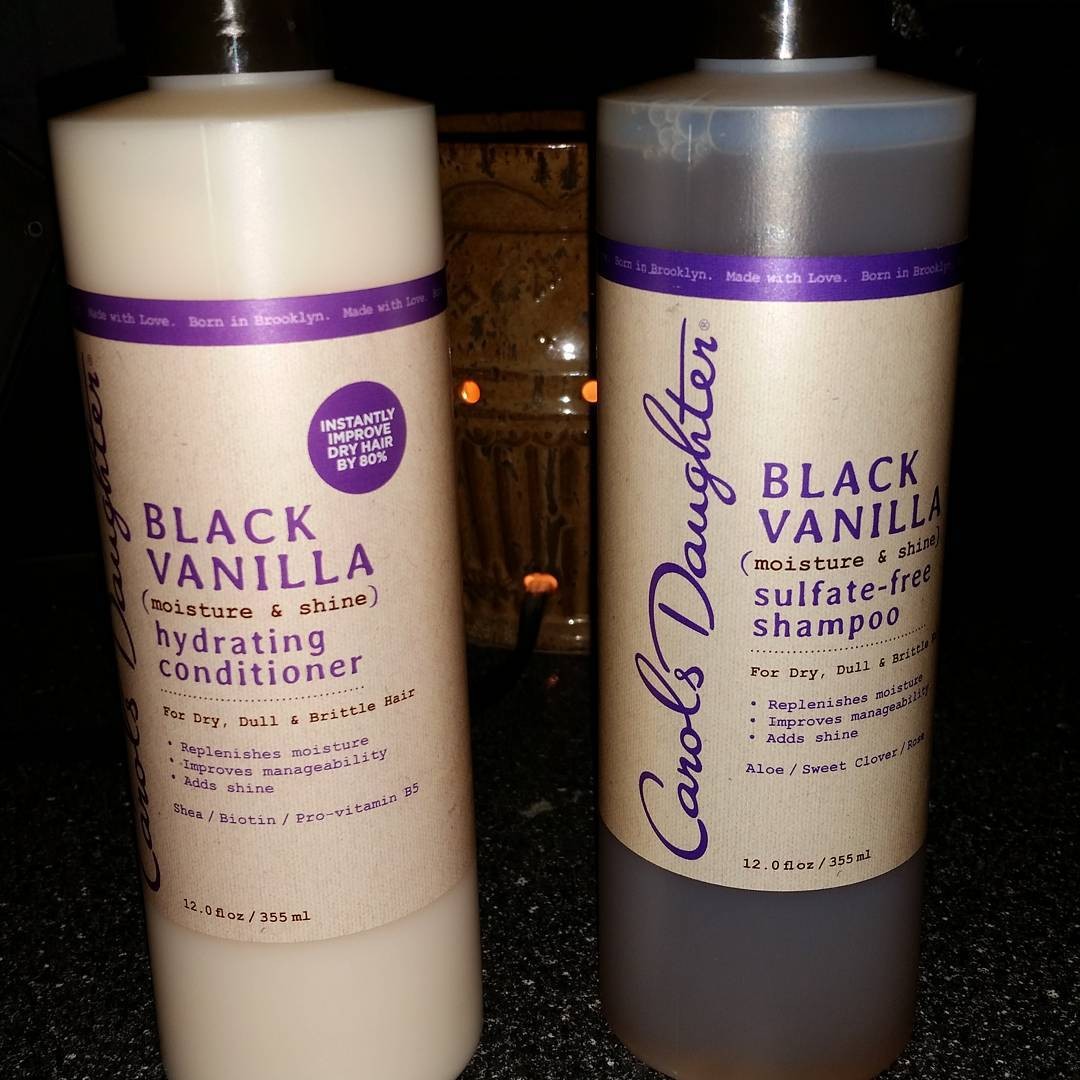 However, there are a couple of downsides to consider. Just like with some of the previous products, some users have reported frustration with the pump on the container, which is stiff and dispenses only a small amount of product.
As those with curls know, a generous amount of shampoo is often required, and the pump's design may not provide the desired amount easily.
Additionally, due to its chemical-free formula, you may find that you need to use more of the shampoo compared to "regular" ones for adequate lather.
In conclusion, despite a few minor hiccups, Carol's Daughter Shampoo is a must-try for anyone seeking to revive their curls and restore much-needed moisture. Its sulfate-free formula and nourishing ingredients will leave your hair looking and feeling softer, more manageable, and shining with health.
5. SheaMoisture Shampoo Curl and Shine for Curly Hair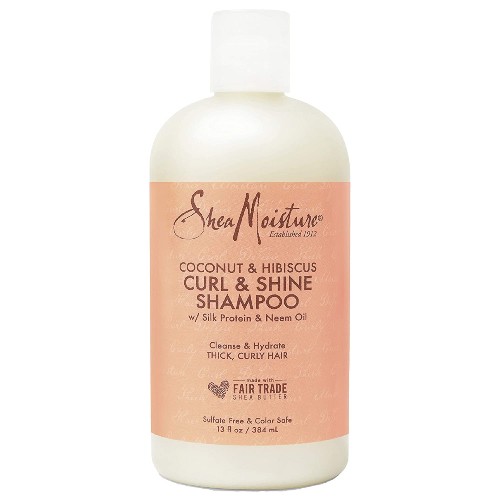 You can also find this product on Bed Bath & Beyond.
Active Ingredients: Coconut oil, Hibiscus flower extracts
Hair Type: Thick and Curly hair
Size: 13 Fl Oz
SheaMoisture Curl and Shine Shampoo is a gentle cleansing option that is phthalate-free, paraben-free, and cruelty-free. It effectively removes impurities without stripping your hair of essential oils.
With coconut oil and hibiscus flower extracts, the shampoo not only moisturizes but also improves hair elasticity, resulting in reduced breakage and bouncier curls.
The shampoo's rich, creamy lather leaves your hair feeling soft and smooth, effectively taming frizz and making your waves and curls more manageable.
However, it's essential to consider some users' concerns about the product's consistency. They describe it as watery or runny, which can make it challenging to apply without losing a significant amount in the shower.
Additionally, a few users felt that the shampoo's formulation might be watered down, as it did not deliver the expected results upon first use. Keep this in mind when trying the product for the first time.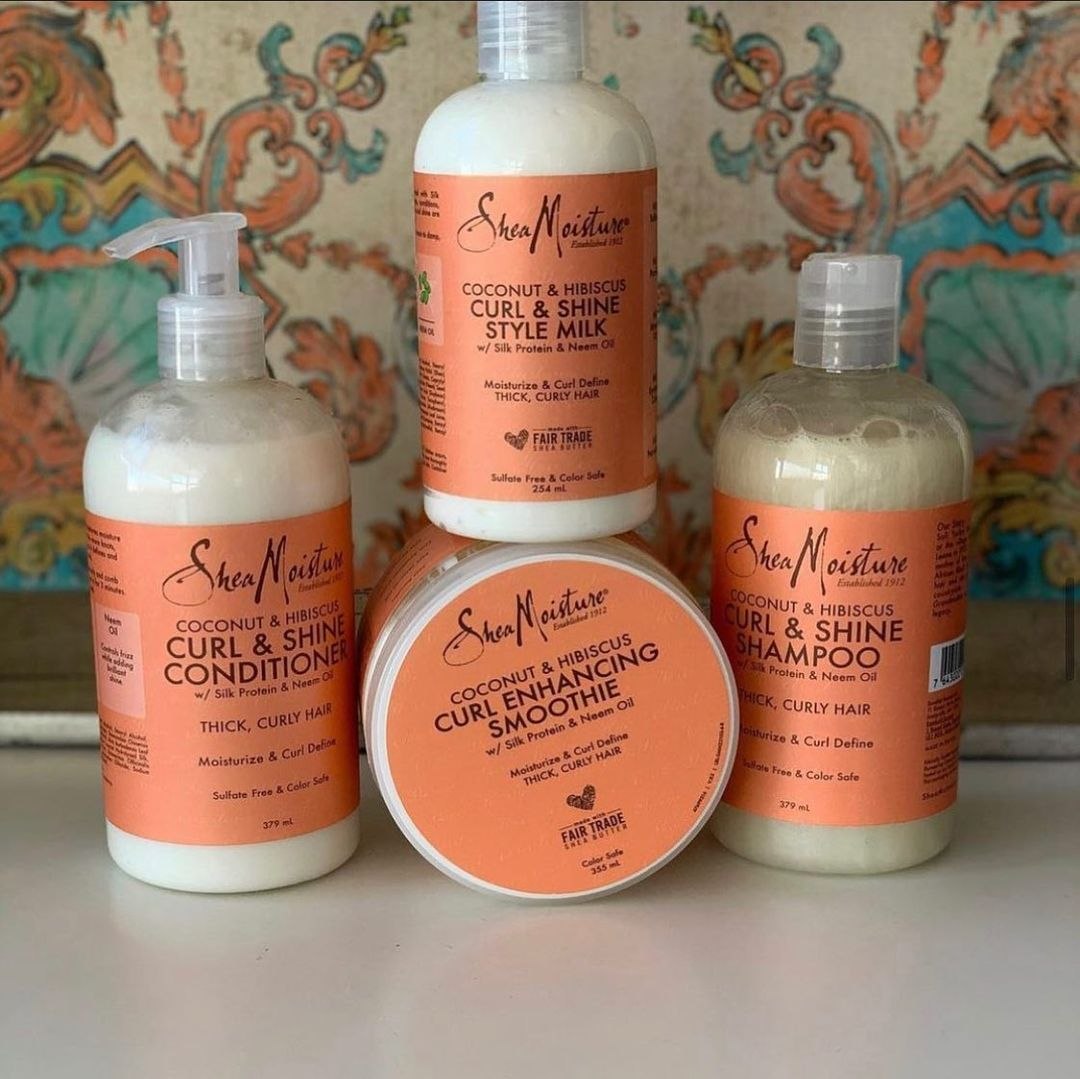 Despite these concerns, SheaMoisture products are ethically traded, sustainably produced, and cruelty-free, making them an excellent choice for eco-conscious consumers.
The company's heritage and legacy are rooted in Sofi Tucker's vision, who sold shea butter, African black soap, and homemade beauty preparations in Sierra Leone in 1912.
SheaMoisture continues to honor her vision by using raw shea butter handcrafted by women in Africa.
In conclusion, while SheaMoisture Curl and Shine Shampoo has some downsides, it remains a fantastic option for those looking to embrace their natural curls while keeping their hair healthy and nourished. I recommend giving this product a try, bearing the concerns in mind. With consistent use, you may still notice the difference in your hair's texture, shine, and overall health.
How to Choose the Best Sulfate-Free Shampoo and Conditioner for Natural Hair?
Sulfate-free shampoos are essential for preserving natural oils, maintaining moisture, and preventing damage to our textured tresses. Here's how to find the perfect match:
Hair Type: Understand your hair's texture, porosity, and density. This will help you select a shampoo tailored to your hair's unique needs. For example, those with low-porosity hair should opt for a lightweight formula, while high-porosity hair may require more intense hydration.
Ingredients: Seek out nourishing ingredients like shea butter, coconut oil, and aloe vera. Avoid shampoos with harsh chemicals, silicones, and artificial fragrances, as these can strip away natural oils and cause harm.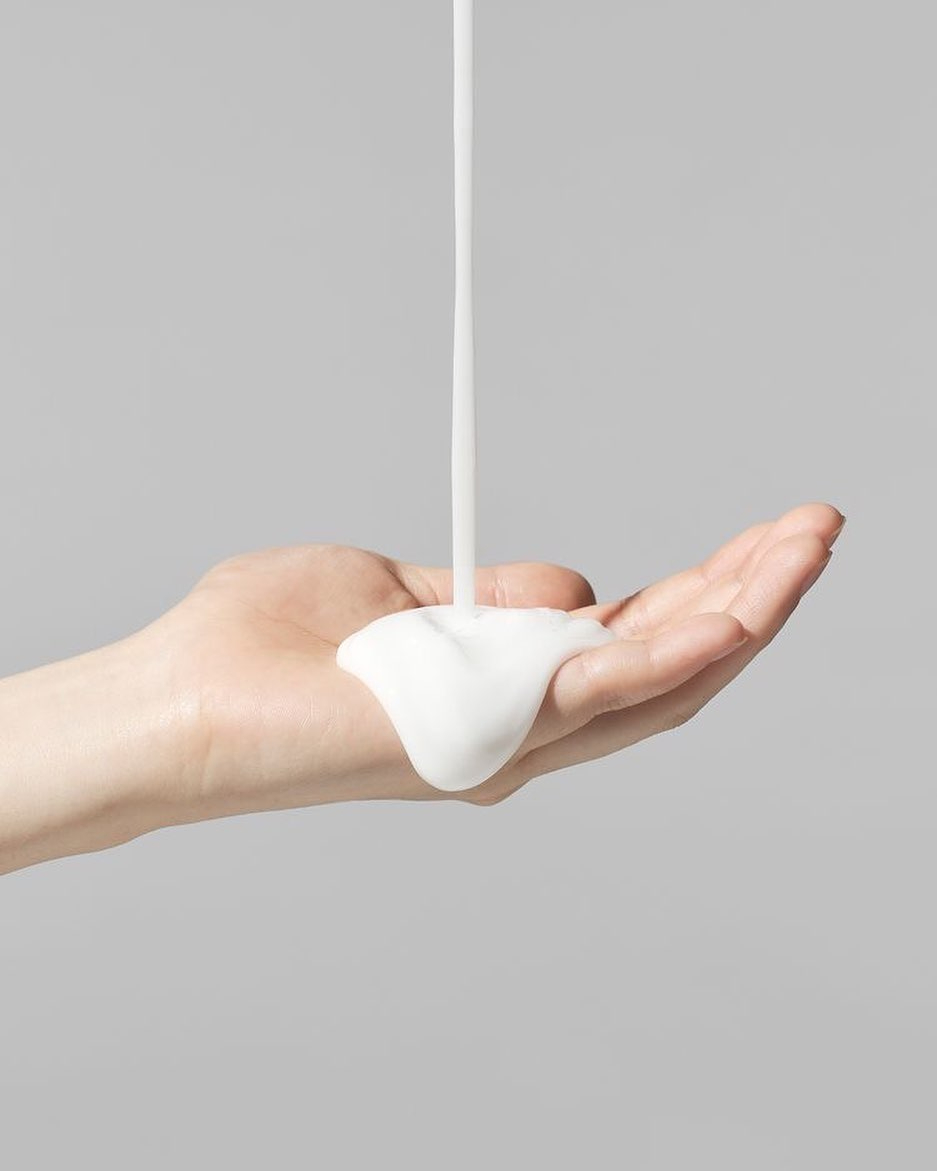 Brand Reputation: Research reputable brands that prioritize healthy hair care, especially those catering to the African American community. Look for companies that have a strong commitment to high-quality, natural ingredients.
Moisture Balance: Find a shampoo that strikes the perfect balance between cleansing and moisturizing. Your hair should feel clean, soft, and refreshed after each wash.
Remember, your natural hair journey is unique, and finding the perfect sulfate-free shampoo may take some trial and error. Stay patient and embrace the process!
How to Use Sulfate-Free Shampoos for African American Hair?
I'm here to walk you through using sulfate-free shampoo for your natural hair, keeping it healthy and vibrant. Follow these steps to elevate your wash day experience:
Prep Time: Gently detangle your hair with a wide-tooth comb or your fingers before stepping into the shower. This reduces breakage and makes the shampoo process smoother.
Water Works: Saturate your hair with lukewarm water to open up the cuticles and kick-start the cleansing process. The right temperature helps to remove buildup without stripping away essential oils.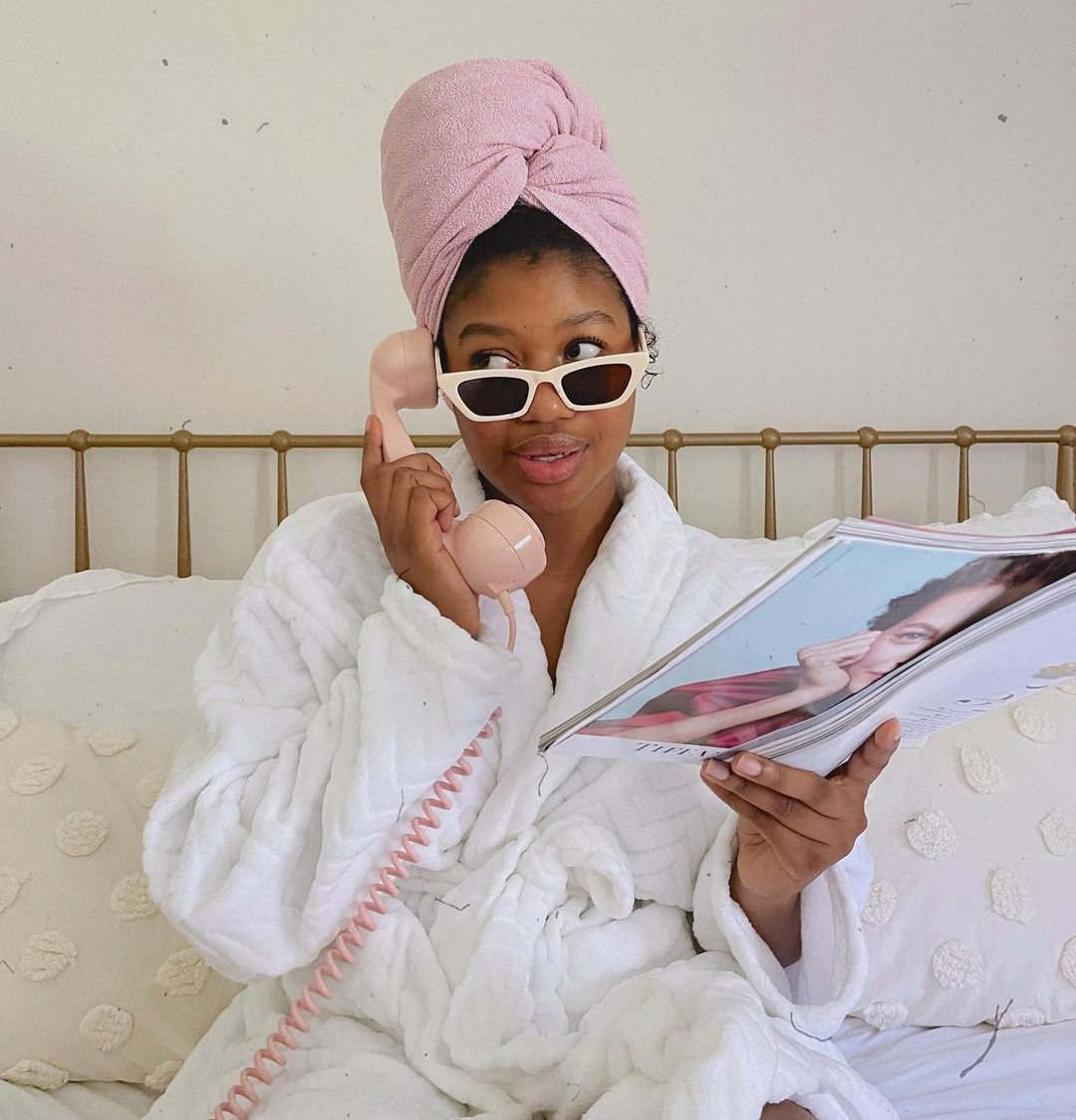 Portion Control: Apply a quarter-sized amount of sulfate-free shampoo to your palm, rubbing your hands together to create a gentle lather. Remember, sulfate-free formulas may not lather as much as traditional shampoos, but they're still doing their job!
Scalp Love: Gently massage the shampoo into your scalp using your fingertips, focusing on removing dirt, oil, and product buildup. Use circular motions to stimulate blood flow, promoting healthy hair growth.
Length Matters: Work the lather down the length of your hair, smoothing it in the direction of your hair's natural pattern. Avoid bunching or rough handling to prevent tangles and breakage.
Rinse & Repeat: Rinse thoroughly with lukewarm water, ensuring no shampoo residue is left behind. For extra cleansing, feel free to repeat the process.
Enjoy your sulfate-free shampoo journey, and remember, your natural hair is your crowning glory!
Sulfate-Free Shampoo FAQ
What happens to your hair when you start using sulfate free shampoo?
Switching to sulfate-free shampoo can be a game changer for your hair. As you bid adieu to harsh chemicals, your locks rejoice in a gentle cleanse, retaining their natural oils. Over time, expect improved softness, reduced frizz, and a healthy, radiant shine.
Is it okay to use sulfate-free shampoo everyday?
Using sulfate-free shampoo daily is generally considered safe, as it's gentler on your hair and scalp. However, individual needs may vary. For those with dry or sensitive scalps, it's wise to limit shampooing frequency, allowing natural oils to keep hair nourished and healthy.
Sulfate-Free Shampoos: The Key to Healthy and Nourished Natural Hair
In conclusion, embracing the power of African American shampoo without sulfates is a game-changer for your natural hair journey. I encourage you to invest in understanding your hair's unique needs and finding a shampoo that caters to them.
With the right product, technique, and a sprinkle of patience, you'll unlock the full potential of your textured tresses, allowing them to flourish and shine.
So go forth, naturalista, and celebrate the beauty of your natural hair, because sulfate-free shampoo is more than just a trend – it's the key to unlocking your crowning glory!
References:
Are sulfates in shampoo dangerous? – https://www.medicalnewstoday.com/articles/327013
What Is SLS? – https://www.webmd.com/beauty/what-to-know-sls
Sodium laureth sulfate – https://en.wikipedia.org/wiki/Sodium_laureth_sulfate
Also read: