Who would have thought that the pH of your shampoo could matter so much? Well, it does, determining the look and feel of your locks.
That's why we've gathered up the best pH-balanced shampoo out there in 2023, helping you choose the cream of the crop.
Find out where you can score them and why the pH of your hair is important to keep your hair in tip-top shape.
Top 8 pH Balanced Shampoos Reviewed
Klorane pH Balanced Shampoo –

 Our Top Pick! 

Giovanni Tea Tree Triple Threat Shampoo + Conditioner –

 Best Budget Choice 

AG Natural Balance Shampoo –

 Our Premium Pick 

Phillip Adam Apple Cider Vinegar Professional PH Balanced Shampoo
1. Klorane pH Balanced Shampoo –
 Our Top Pick!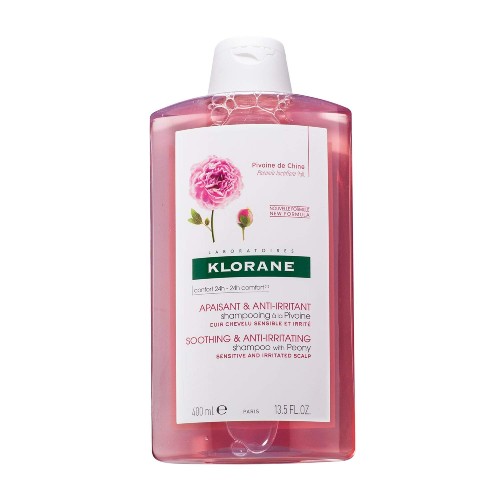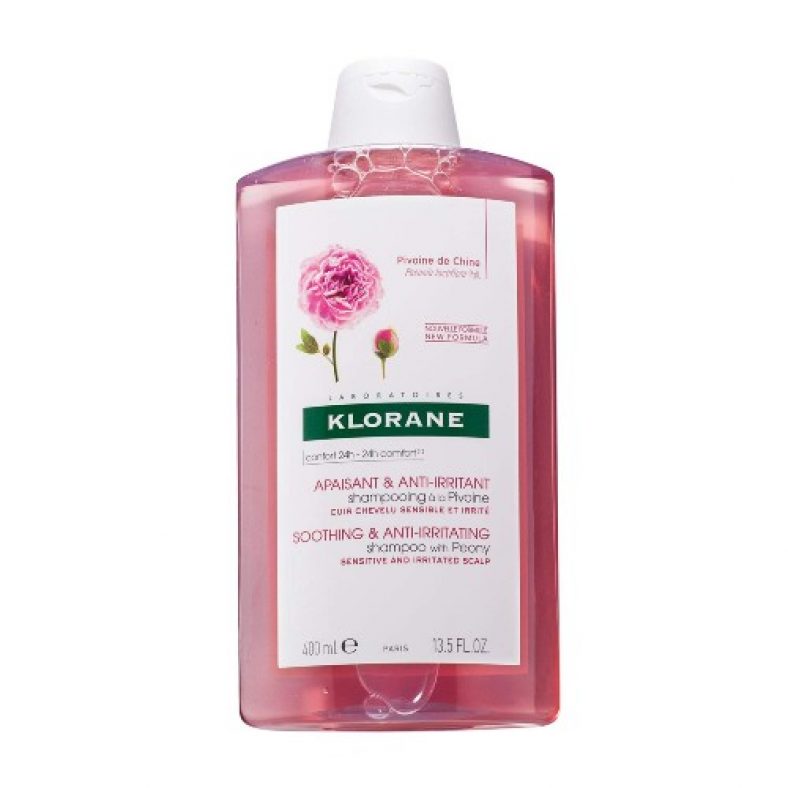 You can also find this product on Walmart.
Active Ingredients: Peony extract
Hair Type: Color Treated
Free Of: Parabens-free, silicone-free
Size: 13.5 Fl. oz.
pH: 4.5
When you open the cap, you'll get a burst of the sweet scent of peonies. The pink pH-balanced formula is the perfect solution to dry hair and scalp, as it cleanses and relaxes dirt and debris away.
Unlike other pH-balanced shampoo brands, you won't find any parabens or silicone here, just a mix of plant-based goodness that's formulated to give you the best possible head of hair.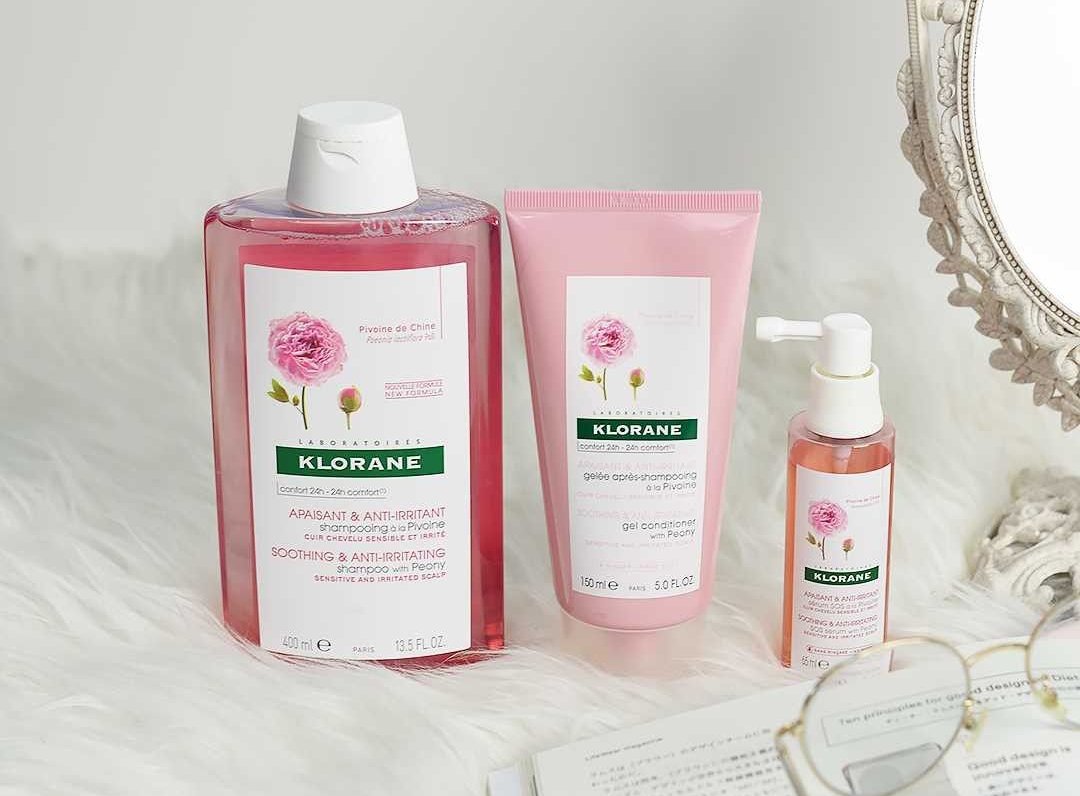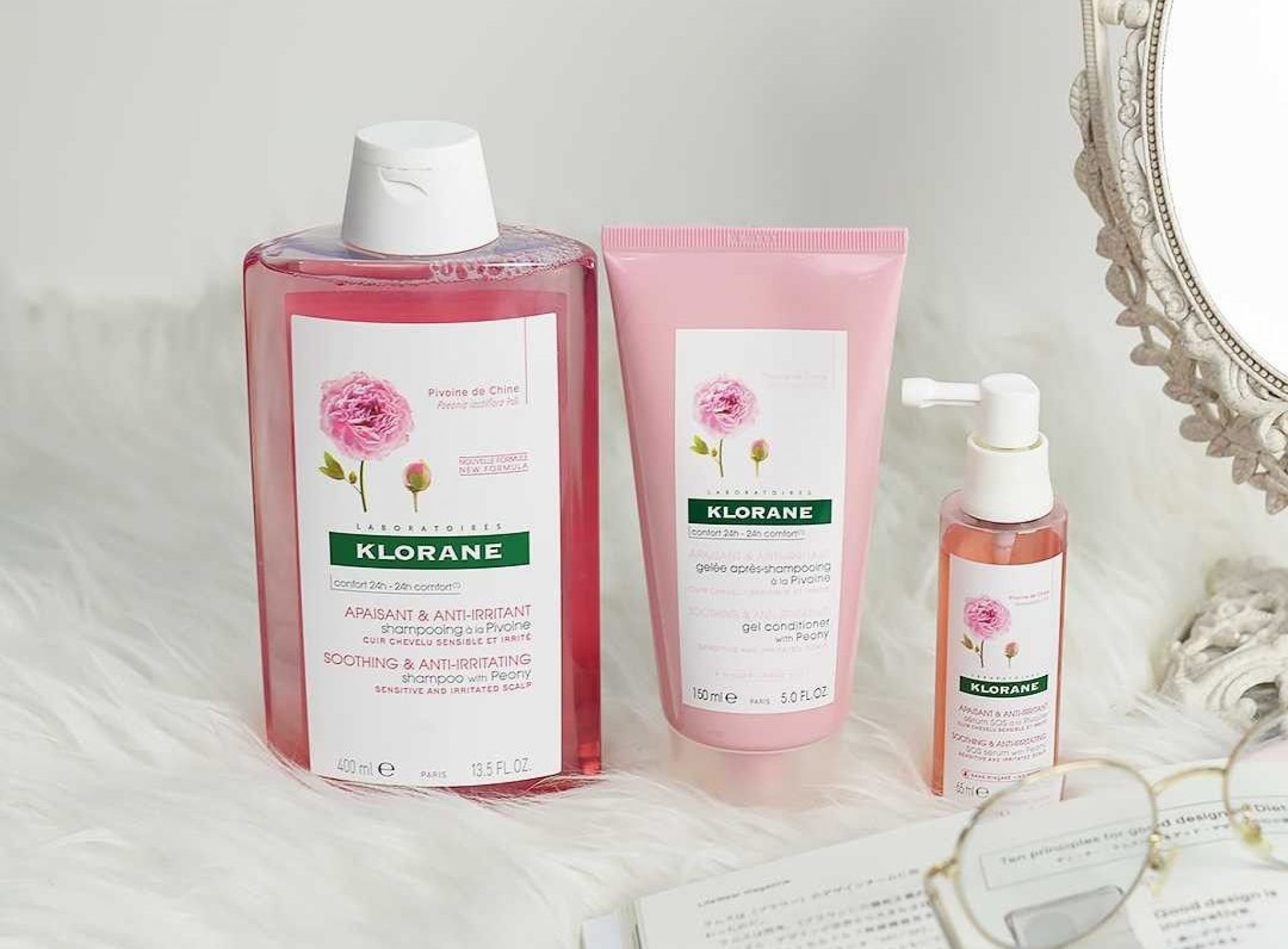 What we love:
pH balanced to combat dry and itchy scalp;
Infused with plants and peonies;
Free of parabens and silicone;
The sweet smell and soothing feel.
What we'd change:
Not recommended for daily use.
If your scalp tends to get dry, this shampoo is the perfect shower companion for you. The smell and the feel of this peony-infused formula are the perfect things to whip your hair and scalp into shape so you can start enjoying your locks.
2. Giovanni Tea Tree Triple Threat Shampoo + Conditioner –
 Best Budget Choice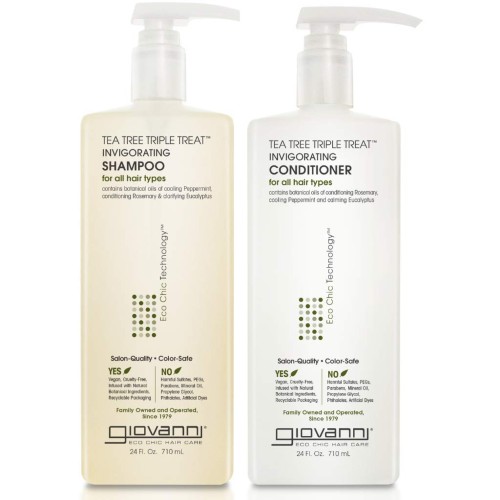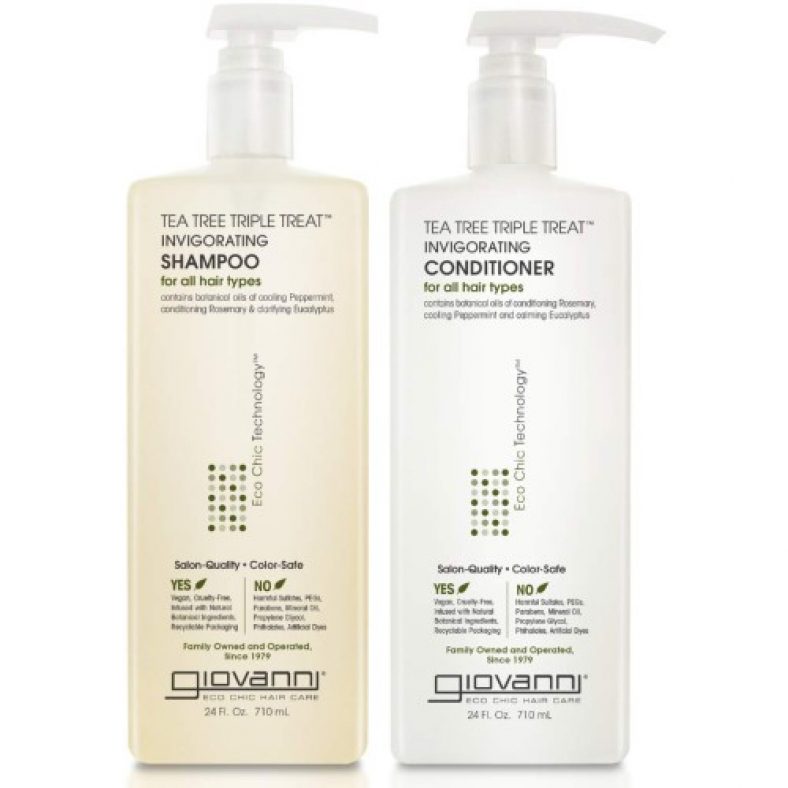 You can also find this product on Walmart.
Active Ingredients: Peppermint, Rosemary
Hair Type: All
Free Of: Paraben free, sulfate free, dye free
Size: 24 Fl Oz
Ph: 5,5
This pH balancing shampoo and conditioner is a major threat for your hair and scalp, soothing it with cooling peppermint and conditioning rosemary.
This botanical bliss comes with a captivating smell that will help you enjoy every second of your hair care routine. It's both vegan-friendly and cruelty-free, formulated with pure, natural, and botanical ingredients.
What we love:
pH balanced sulfate-free shampoo;
Full of botanical goodness and all-natural ingredients;
Never tested on animals;
Infused with peppermint to soothe the scalp;
Rosemary helps condition locks;
Perfect duo for a deep clean.
What we'd change:
Not recommended for daily use.
If you're looking for the best pH-balanced shampoo and conditioner duo, this one from Giovanni should be at the top of your list. With a list of sophisticated ingredients including oils and herbs, your scalp and your senses will thank you after each wash. Immerse yourself in the smell and come out feeling like a million bucks while giving your hair the nourishing ingredients that it needs.
3. AG Natural Balance Shampoo –
 Our Premium Pick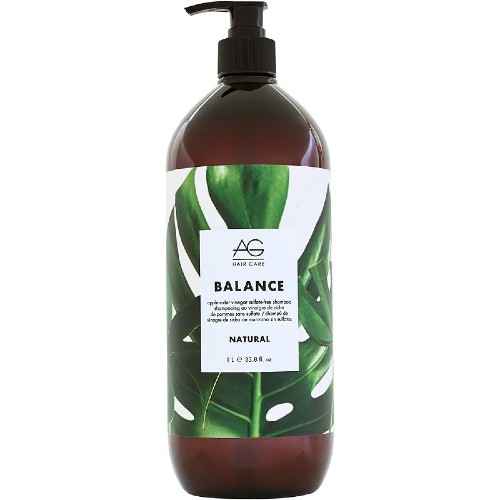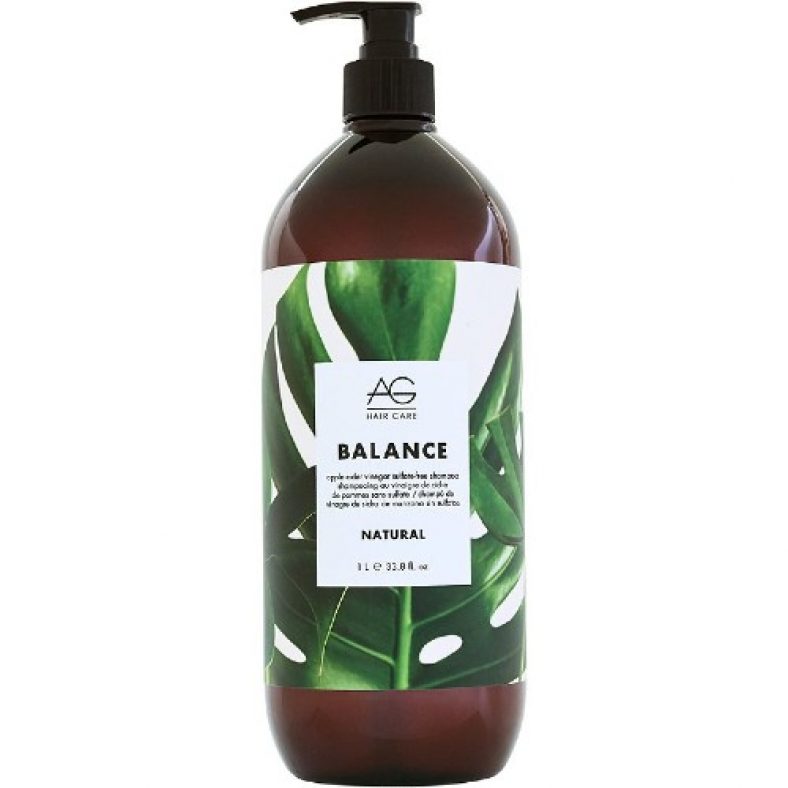 You can also find this product on Ulta, Walmart.
Active Ingredients: Apple cider vinegar
Hair Type: Normal
Free Of: Sulfate-free
Size: 12 Fl Oz
Ph: 6.40-7.50
This pH-neutral shampoo is sulfate-free and formulated with 98% plant-based ingredients. The star ingredient in this shampoo is apple cider vinegar (ACV), which helps to seal the hair's cuticle for a smooth and strong feel.
The formula also includes aloe vera and argan oil, both working to condition the hair and give it a strong, healthy sheen while protecting it from buildup.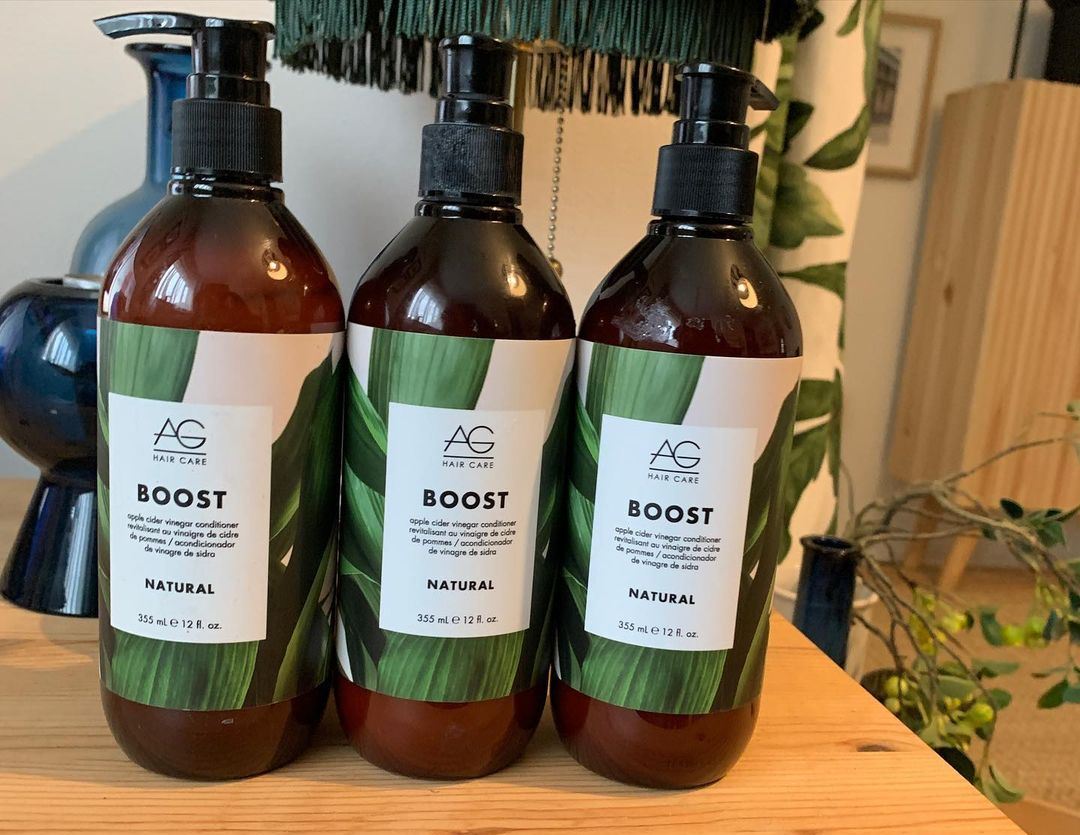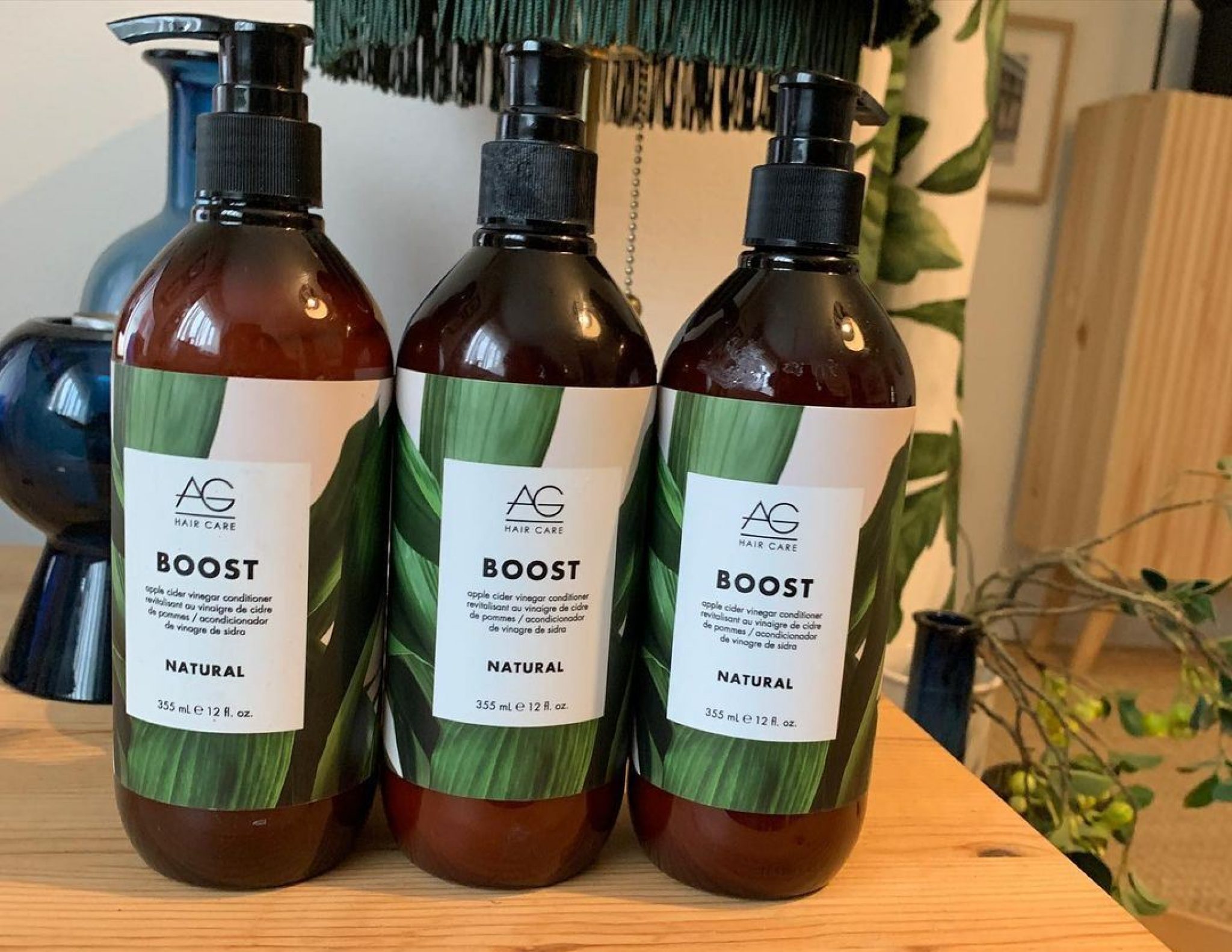 What we love:
Packed with hair-healthy vitamins and minerals;
Vegan friendly;
Infused with organic ACV and aloe vera;
pH balanced to soothe the scalp.
What we'd change:
The smell needs some improvement;
The formula could be heavy for fine hair.
One of the things we love about this shampoo is the list of ingredients, all of which fuse together to make a cleansing formula filled with goodies for the hair and scalp. ACV seals the hair while aloe vera and argan oil pump moisture into it, leaving hair moisturized and full of healthy shine. If you're after a well-rounded formula that gives your hair a healthy dose of all the nutrients it needs, this one from AG Natural could be the one for you.
4. Unwash Anti-Residue Shampoo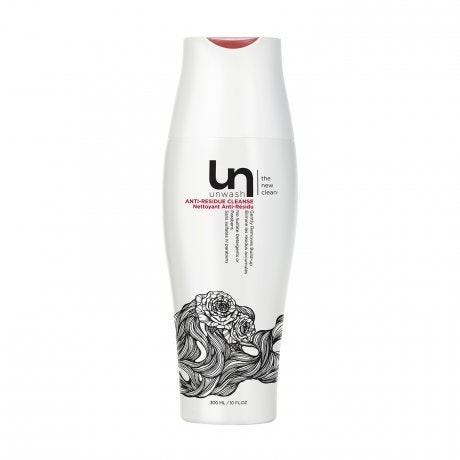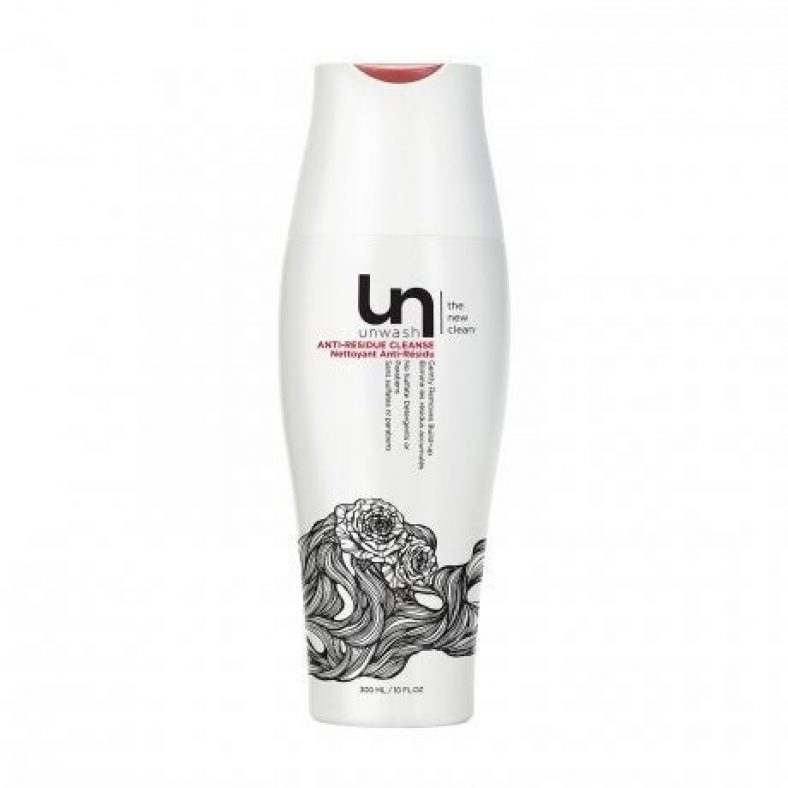 You can also find this product on Walmart.
Active Ingredients: Coconut, moringa oleifera seed, and babassu oils
Hair Type: Multicultural
Size: 10 Fl Oz
Scent: Fresh
The formula with the Unwash anti-residue shampoo was made to give hair the gentlest yet most effective clean. Get rid of all the gunk that regular shampoos leave behind with other products without messing with the hair natural protectors.
Infused with coconut, moringa oleifera seed, and babassu oils, it's an all-natural alternative to other shampoos on the market that's perfect for all hair types.
This formula is tough enough to break up the build-up but gentle enough for all hair types. It's weightless and effective, deeply cleansing the hair and scalp without stripping them of healthy oils they thrive with.
What we love:
Formulated to break up buildup;
Infused with lots of cleansing and moisturizing oils;
Won't strip hair's natural oils;
Perfect for all hair types.
What we'd change:
Not recommended for color-treated hair.
Using this shampoo a few times a week builds up the perfect defense against gunk that will keep the hair and scalp happy and healthy. The smell is great and the protective benefits for the hair are endless, making it the perfect go-to shampoo.
5. Davines NouNou Shampoo – Best pH-Neutral Shampoo for Dry Hair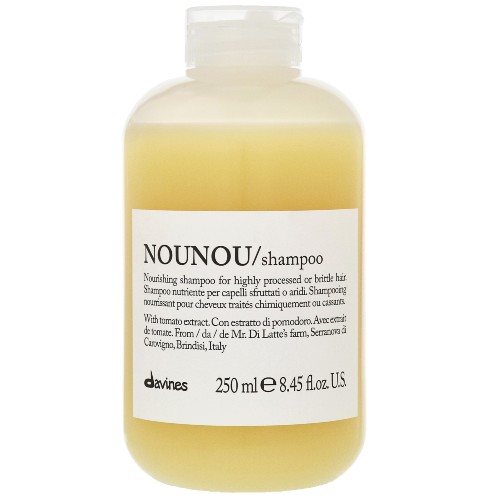 You can also find this product on Walmart.
Active Ingredients: Fiaschetto Tomato extract
Hair Type: Damaged
Size: 8.45 fl oz
Ph: 5.0
The star player with Davines NouNou shampoo is Fiaschetto Tomato extract, which works to nourish hair and leave it deeply hydrated. This brand comes straight out of Italy, with active ingredients that only grow in the area. The company puts a lot of effort into finding the best ingredients to make the best formula for hair.
The moisture is powerful enough for bleached, permed, or relaxed hair, nursing locks back to health in as little as one wash. Davies doesn't sacrifice when it comes to ingredients, putting the best local ingredients together to create magic.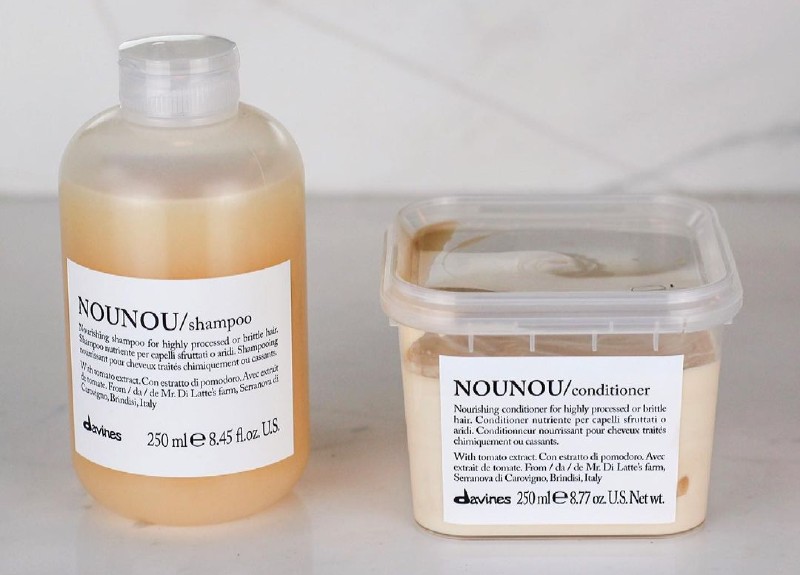 What we love:
Filled with pure, hair-healthy ingredients;
Delivers moisture to all hair types;
Heals damaged hair;
Moisture-rich and doesn't weigh hair down.
What we'd change:
The sizes are pretty small.
If your hair needs some serious repair, Davies is the perfect line for you. Whether it's from styling or treating, they have the perfect formula to restore hair without weighing it down. Everything from the feel to the smell to the results is worthy of praise, we just wish each bottle had more!
6. Kenra Moisturizing Shampoo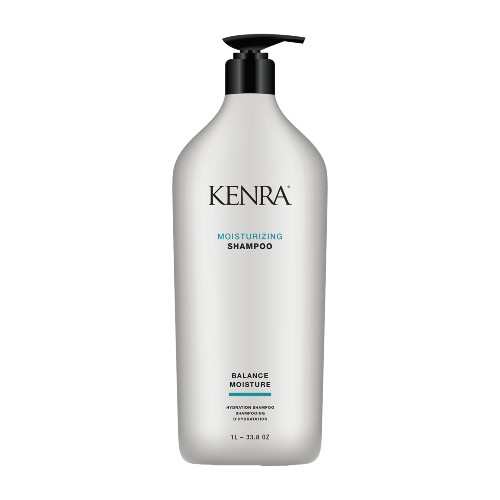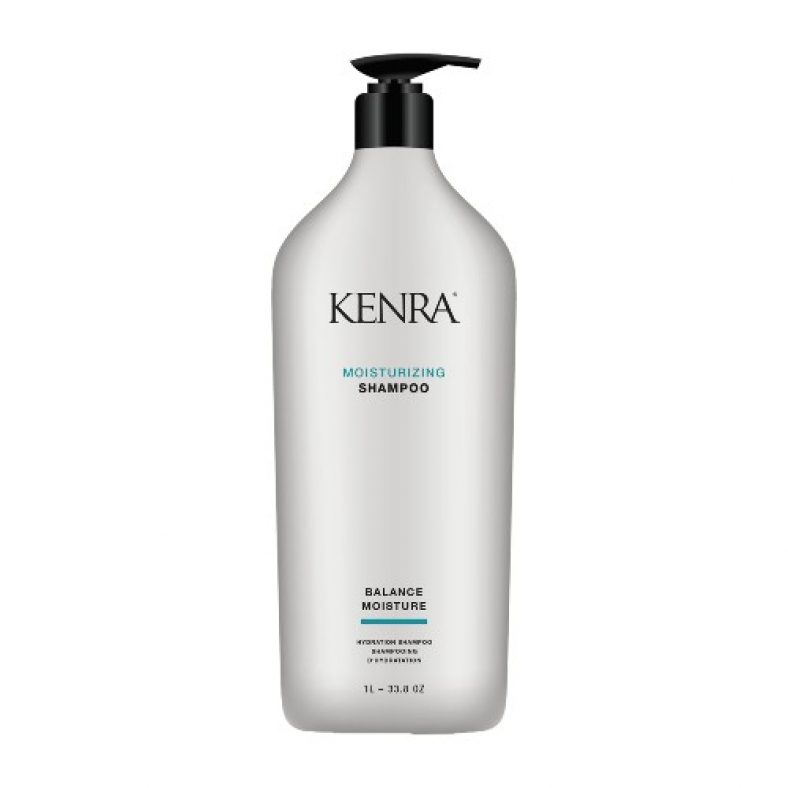 You can also find this product on Ulta, Walmart.
Active Ingredients: Blueberry extracts, honey
Hair Type: All
Size: 101 Fl. oz.
Scent: Unscented
This moisturizing blend from Kenra is just what dry, brittle, and weak hair needs to heal. Its pH-balanced formula comes packed with a long list of cleansing ingredients followed by blueberry and other fruit extracts along with honey to quench thirsty hair.
What we love:
Infused with fruit and honey;
Adds shine and luster to worn-out hair;
High-end feel without the price;
Part of a line of nourishing products.
What we'd change:
Not much lather;
Not the best smell.
If you're looking for a pH-balanced shampoo that won't break the bank, this one from Kenra could be for you. While the smell could use some work, the formula is good enough to repair hair while leaving it manageable to style in any way you like. Even though you won't get a lather, you can still get a good clean and won't strip the natural oils from your hair.
7. Bioderma Node Low pH Shampoo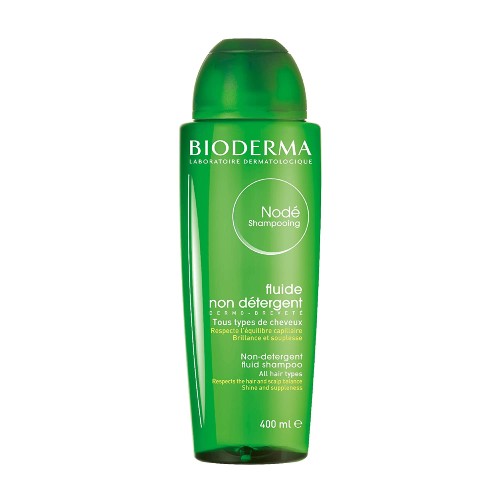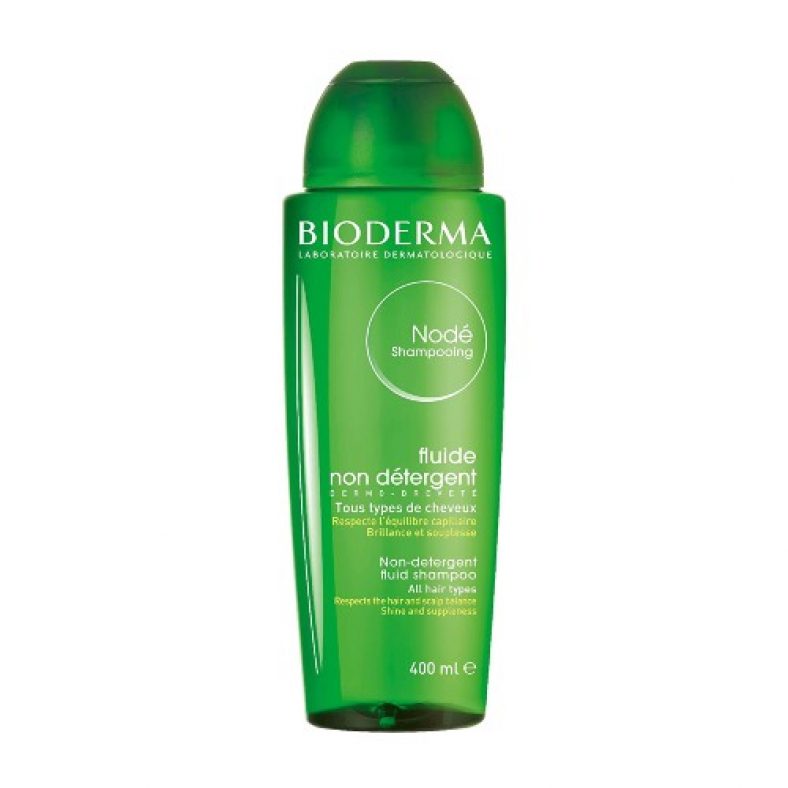 You can also find this product on Walmart.
Active Ingredients: Oat amino acids
Hair Type: All
Size: 13.53 Fl Oz
Ph: 5.5
The look, the smell, the feel, and the list of ingredients in this shampoo would make you think that it costs a fortune. It's affordable and cleanses without stripping the hair.
Its oat amino acids relax worn-out hair to reveal a clean and healthy head of hair after each wash.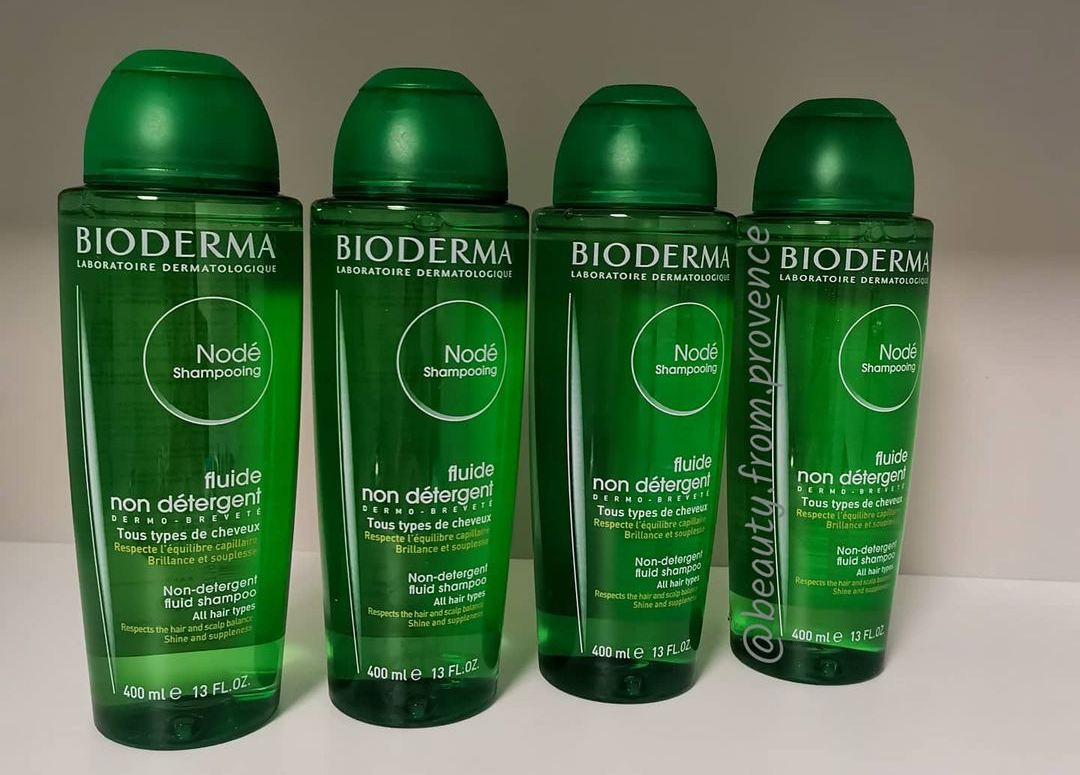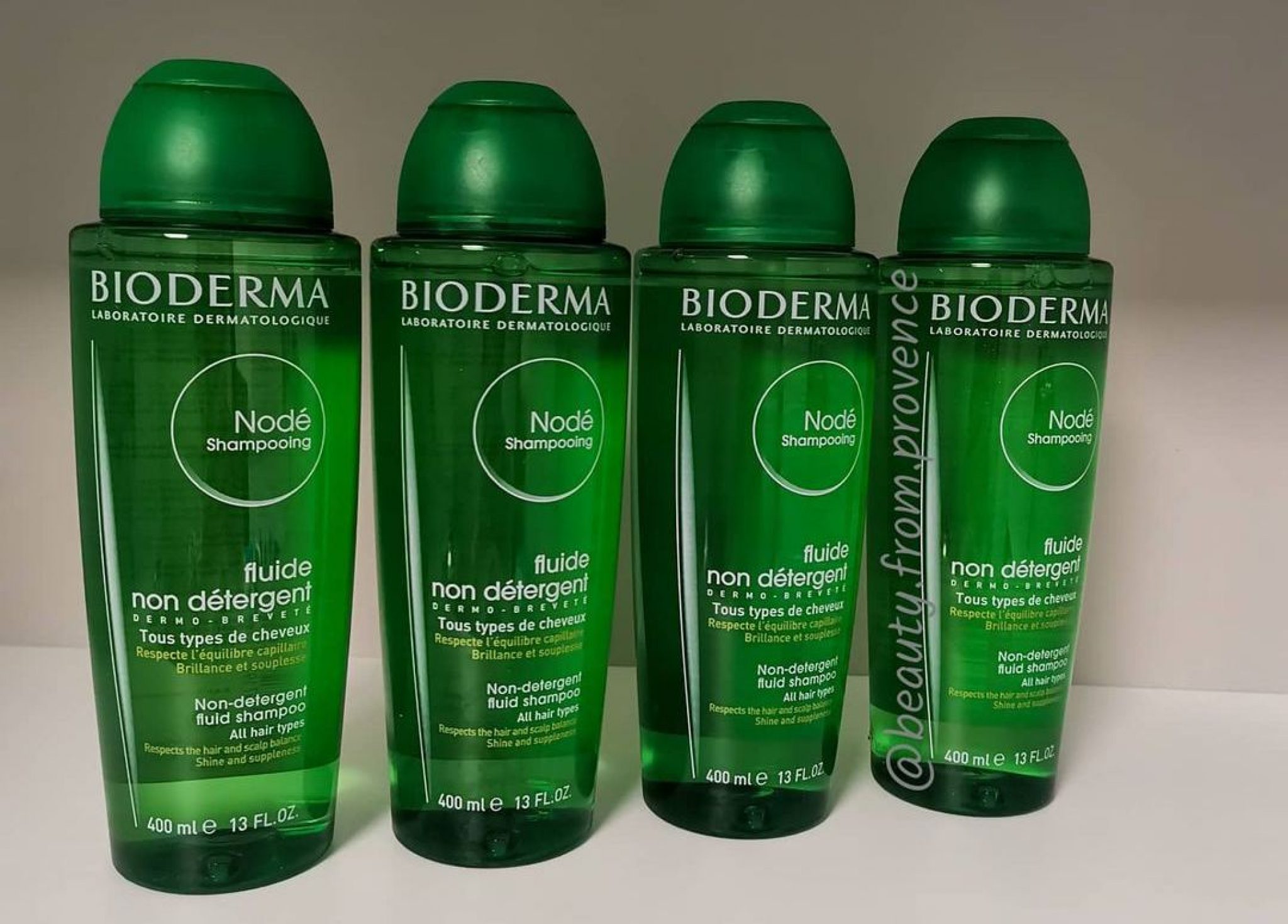 What we love:
Gently cleanses;
Doesn't strip hair;
Infused with oat extract.
What we'd change:
Not the best for fine hair.
For a formula that won't break the bank, this shampoo from Bioderma is the perfect match. Your hair will look and feel healthier, each and every time. While the smell is not the best, it's one small thing to get used to. It's more neutral, which won't leave an overpowering smell nor one that is not desirable. For an all-over clean that won't strip hair and has lots of yummy active ingredients, this shampoo is the way to do it.
8. Phillip Adam Apple Cider Vinegar Professional PH Balanced Shampoo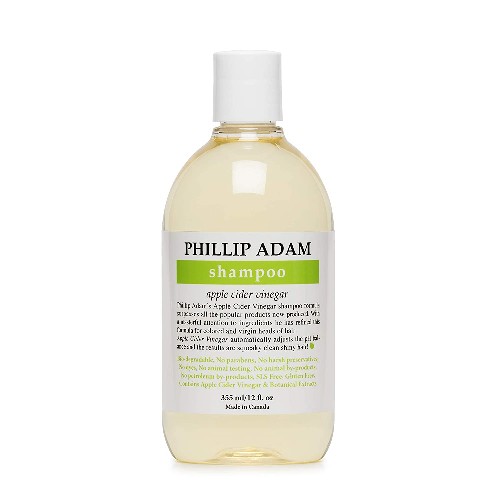 Active Ingredients: Apple Cider Vinegar
Hair Type: Oily, Fine, Normal, Textured, Straight
Size: 12 Ounce
Ph: 6.7
Phillip Adams Shampoo is an all-natural sulfate-free formula that is designed to make your hair look shiny and healthy. It uses surfactants from coconuts to gently remove toxins, product buildup, and oil without making your scalp too dry.
Plus, the shampoo includes apple cider vinegar, botanical extracts, and essential oils for a refreshing green apple scent! The Phillip Adams Shampoo does not have any chemicals that would damage your hair, such as parabens, preservatives, dyes and silicones.
It is also safe to use on all types of hair – even if your hair is colored or oily. Even though the shampoo might cost more than other shampoos, it is a good quality shampoo that will protect your scalp and strands to keep them looking healthy and vibrant!
Furthermore, it is possible that dirt and oil may not be completely removed in all contexts, meaning additional cleaning or the use of other products could be necessary.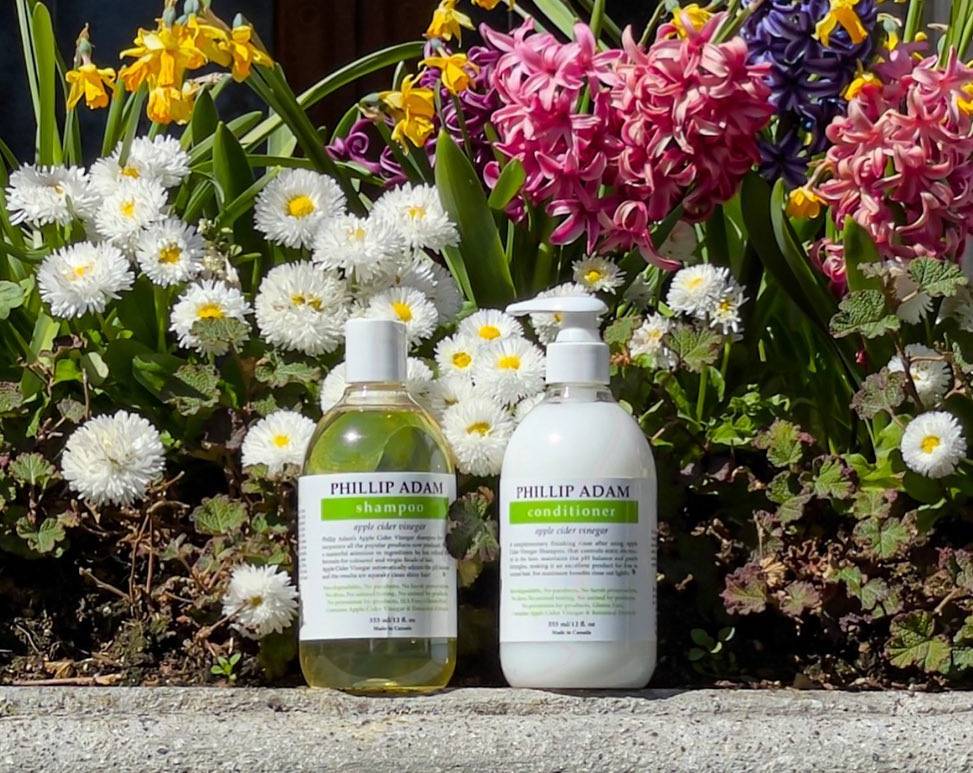 What we love:
Gently cleans
Contains all-natural ingredients
Free of parabens, preservatives, dyes, and silicones
Invigorating green apple scent
Safe for everyday use
Cruelty free
What we'd change:
Pricey
Results may vary from person to person
After hearing rave reviews about Phillip Adam shampoo, I decided to take the plunge. As a lover of natural ingredients, this product stood out from others with its promise of cleanliness and gentleness while enhancing shine without stripping away any oils. The results spoke for themselves - my hair radiated health and looked lustrous even when exposed to humidity or rain! So far, it's been one of the most effective shampoos on the market - highly recommend giving it a try if you're looking for more vibrant locks!
pH Balanced Shampoo Buyer's Guide
You might remember pH from your high school science classes, relating it to organisms and other things. What does that have to do with your hair? Well, a whole lot actually!
The pH of your hair and scalp is important and any change in the two could lead to breakage and/or a dry, itchy scalp.
Below, we'll discuss the importance of pH and provide you with all you need to know before buying pH-balanced shampoos.
What is pH and Why Is pH Balance Important for The Hair
If you've read pH-balanced shampoo reviews, you might have come across some mixed reviews. While not all of those on the market are the best at delivering what they promise, a good neutral pH shampoo has the power to whip your locks into shape.
If you're trying to think back and remember the details of pH, let's recap. pH is a scale that runs from 0 to 14 which measures acidity.
The numbers 0-6 are acidic, 7 is neutral, and 9-14 are basic. What does this have to do with your hair? Well, believe it or not, your hair has a pH.
In fact, everything in and on our body has a pH, one that, if disrupted, causes some type of effect. Hair tends to fall on the acidic side, normally falling around 4.5 to 5.5. All of the things we do to our hair disrupt its pH, tilting it further acidic or basic.
That's why keeping it balanced by using a shampoo that won't take it away from its perfect pH is important, protecting it from potential damage.
Optimal pH levels for Hair and Scalp
While your hair tends to fall closer to 4.5, the scalp usually has a pH of around 5.5. The scalp and the hair have slightly different pH levels, which is why some formulas can send them up or down the pH scale. Most shampoos are acidic, most of them stripping the oils form the scalp and the hair.
This is what makes the hair dry and brittle, making hair have a dull appearance in the process.
With a pH-balanced shampoo, your scalp and your hair won't have to worry about exposure to products that change the pH, able to flourish in an environment that's more like its own.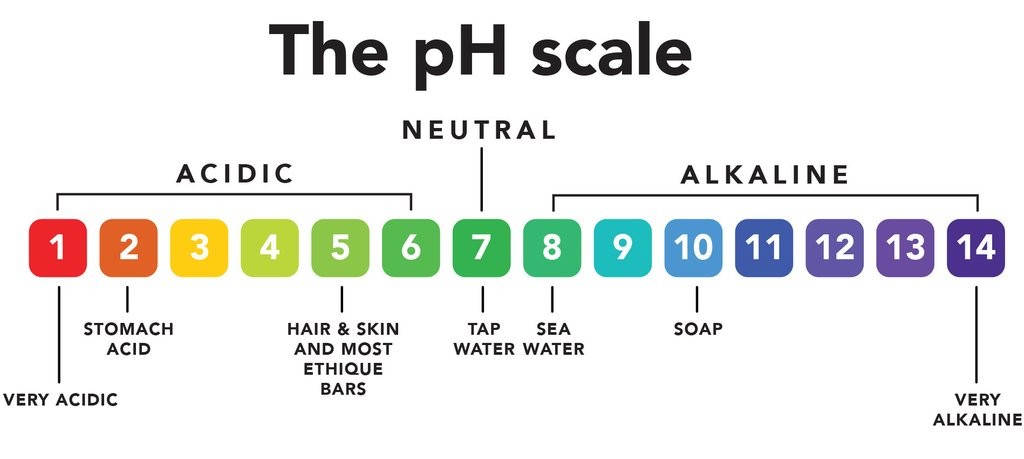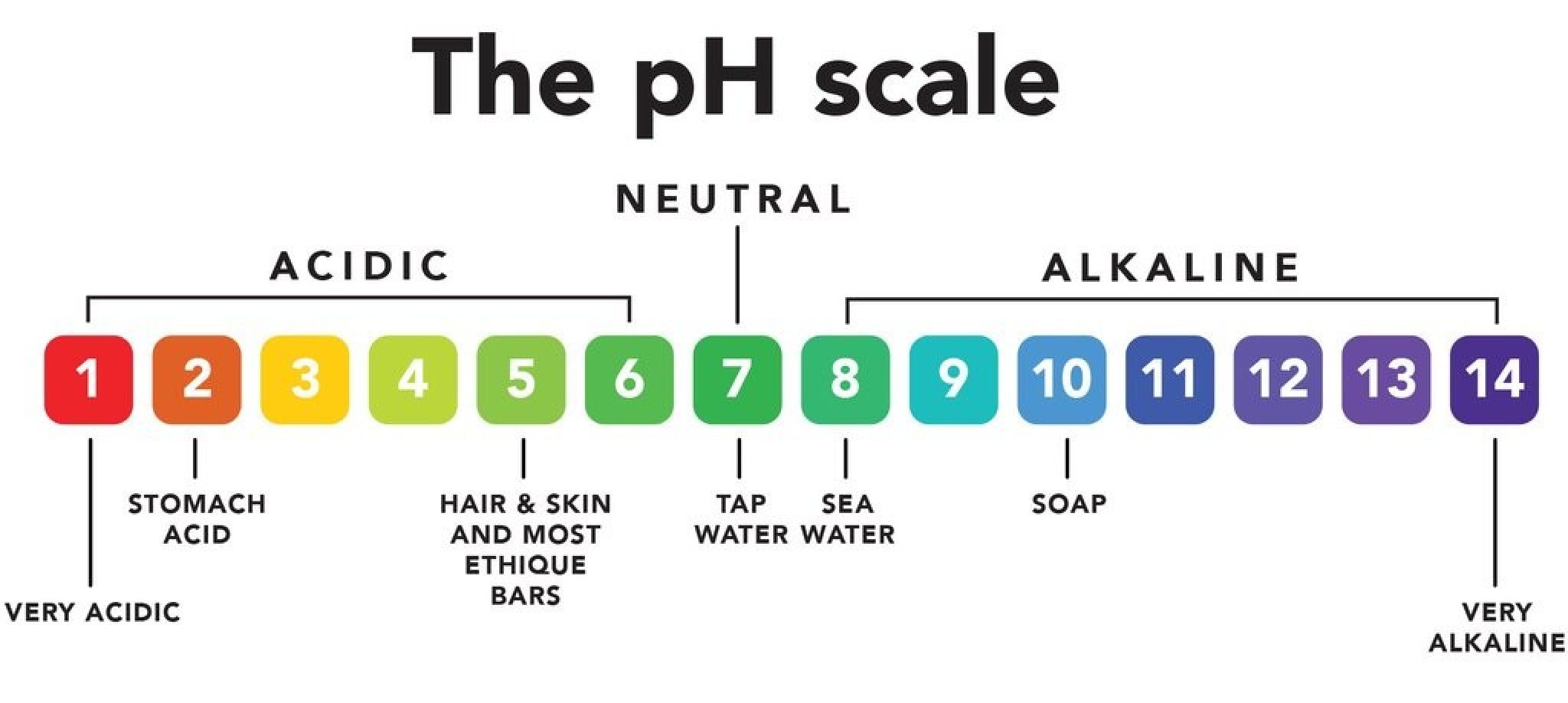 Why Should You Use pH-balanced Shampoos?
Several benefits come with using pH-balanced shampoos. If you're still on the fence and not sure whether you want to start reaping the benefits, read over these to see what pH-balanced shampoo can do for you. From your scalp to the ends of your hair, these shampoos have something in store for you.
The Hair Cuticle
Dry hair tends to rip, leaving the hair cuticle open. When it's open, the potential for damage is much stronger, which could lead to frizzy hair that becomes more and more damaged with styling. pH-balanced shampoos help to close the hair cuticle, giving hair the time it needs to heal.
The hair cuticle is especially sensitive when it comes to curly or wavy hair, as both hair types tend to be more acidic. The balance could help it relax and give you better hair than you've ever imagined.
The Scalp
The scalp is affected by a number of things, including hormone imbalances and reduced production of oil.
pH-balanced shampoos help keep the scalp at a happy pH, ensuring that it retains its natural oils to prevent dandruff. If you tend to have a dry scalp, reach for a neutral shampoo instead of adding irritating acid.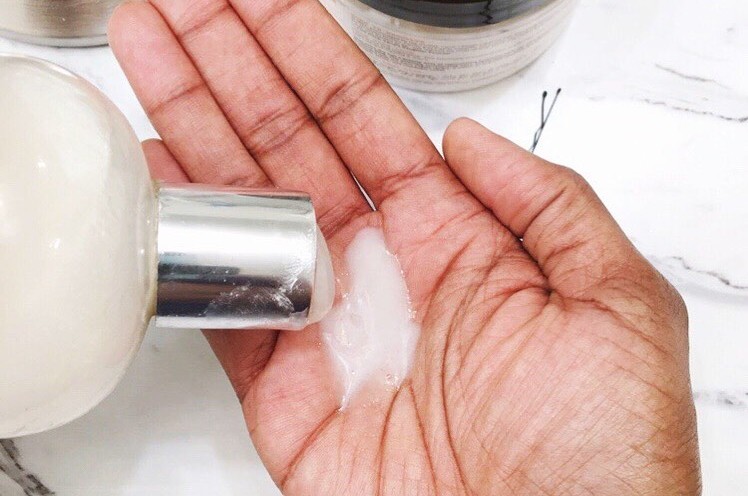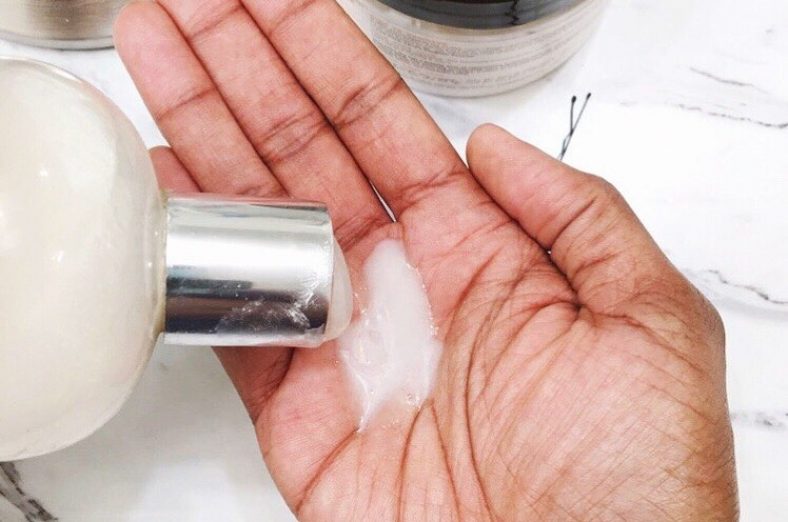 Color-Treated Hair
Color-treated hair is always sensitive to fading. Over time, the color on the hair starts to disappear and doesn't appear as vibrant as it once did.
Washing color-treated hair with low pH shampoos is the last thing you want to do, as that will make your color dull and faded and require additional salon visits.
pH-balanced shampoos help to keep your colored hair going strong, nourishing it without stripping it of your preferred color. Keep an eye out for color-specific shampoos that will provide your locks with the level of moisture and tint that it needs.
Frizzy Hair
Natural pH-balanced shampoo can work wonders on frizzy hair. It has the power to tame frizz and reduce breakage while adding moisture into excessively dry hair.
Because the cuticle can lead to increased frizz and damage to the hair, pH works to seal it so that breakage, tangling, and more are kept to a minimum.
Also read:
Ingredients to Look for in a pH-Balanced Shampoo
When it comes to finding a shampoo for pH balance, it's important to look for certain ingredients that will help maintain the proper pH levels for your hair and scalp.
First, look for ingredients that are gentle and non-stripping, such as aloe vera or glycerin. These ingredients help to hydrate and moisturize the hair, without disrupting the natural pH balance.
Next, look for ingredients that are specifically designed to balance the pH levels of the hair and scalp, such as panthenol or hydrolyzed proteins. These ingredients help to restore the hair's natural acidity levels, which can be disrupted by harsh shampoos or environmental factors.
It's also important to consider ingredients that will help to strengthen and protect the hair, such as keratin or coconut oil. These ingredients can help to repair and prevent damage, while also maintaining the hair's natural pH balance.
Finally, Avoid harsh sulfates and artificial fragrances and colors that can irritate your scalp and cause dryness and discoloration. These ingredients can disrupt the hair's natural pH levels and cause damage over time.
It's important to note that not all pH-balanced shampoos are created equal, so it's essential to read the ingredient list and look for these key ingredients when choosing a shampoo that's right for you.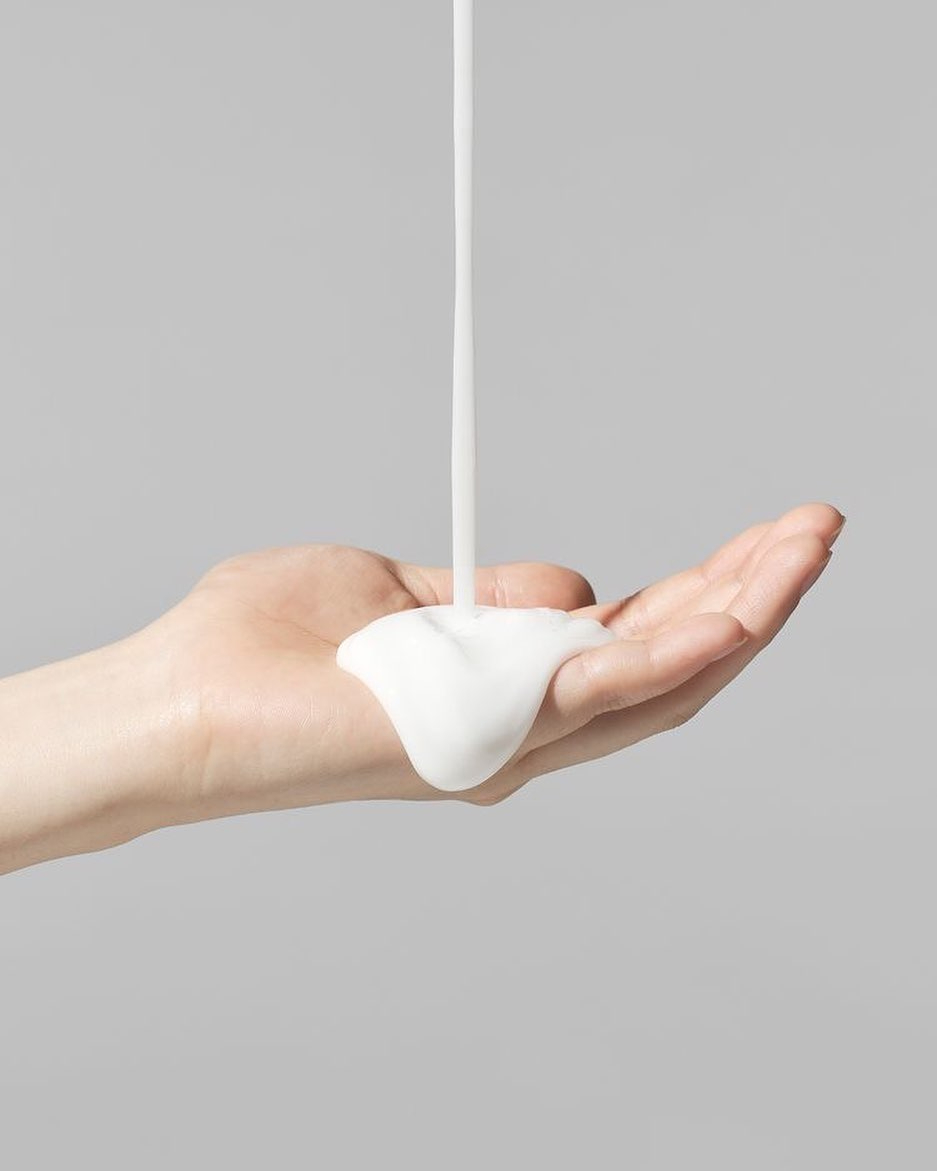 How to Maintain pH Balance in Your Hair After Shampooing
Maintaining the pH balance of your hair after shampooing is important for maintaining healthy, shiny hair. First and foremost, it's important to use a shampoo that is formulated for your hair type and that is pH-balanced.
This means that the pH of the shampoo should be similar to the pH of your scalp, which is typically between 4.5 and 5.5. Once you've chosen a suitable shampoo, it's important to rinse your hair thoroughly after shampooing to remove any residual product.
This is especially important if you have a lot of buildup on your hair from styling products or hard water. After rinsing, you can use an acidic rinse, such as apple cider vinegar or lemon juice, to help restore the natural pH balance of your hair.
Simply mix a small amount of the acidic rinse with water, and pour it over your hair after shampooing. Leave it on for a few minutes, then rinse it out with water.
Another way to maintain the pH balance of your hair is by using a leave-in conditioner or hair oil that is formulated to balance the pH of your hair.
These products work by creating a protective barrier on the hair shaft that helps to lock in moisture and prevent damage. Finally, it's important to avoid using hot tools, such as flat irons and curling irons, on your hair as much as possible.
The heat from these tools can dry out your hair, making it more prone to breakage and damage. Instead, opt for air-drying your hair or using a diffuser attachment on your blow dryer.
By following these tips and using the right products, you can help maintain the pH balance of your hair and keep it looking healthy and shiny.
❓ pH Balanced Shampoo FAQ
How do I find the pH of my shampoo?
Most top shampoo brands will list the pH right on the bottle. However, if you're still curious about what the pH is or can't find it, you have an option to find out on your own.
Simply purchase pH strips (in most department stores) and pour a bit of shampoo onto a flat surface like a napkin or a plate. Then, simply dip the strip into the shampoo and use the guide included with your pH strips to determine the pH.
How do I test the pH of my hair?
Just like test strips for products, there are also test strips for hair. These strips are sold by beauty supply stores, most of which you can find online. Order them and follow instructions.
You can also go to a professional hairstylist, as they can diagnose hair issues and find out if you need a more acidic or basic regimen.
What brands of shampoo is pH balanced?
These days, there are lots of pH-balanced shampoos out there. Among the top are Redken, Giovanni, Davines, and Unwash.
Be sure that you go with a shampoo with a reputable following, making sure that you're getting a product that delivers exactly what it promises.
What pH should shampoo be for natural hair?
The perfect pH for your hair is about 3.67, the same as your hair. You might not know it but hair is acidic.
That's why the best-recommended shampoos are either the same pH as hair or neutral (pH7) helping to keep the hair and scalp healthy and in the best shape possible. Most shampoos are acidic, which is why they tend to dry out hair and leave the scalp itchy.
Balanced Care for your Hair
Who thought we would use pH ever again? It's an important concept, one that is making a splash in the beauty industry. Now that science has helped brands get more out of their products, they have the formula to strengthen hair while keeping it balanced and beautiful.
Now that you know the benefits that can come from cleaning and treating your hair with a pH-balanced shampoo, it's time to start your own routine and noticing the differences.
Let balanced formulas give you the hair that you've been dreaming of, allowing it to repair and nourish damage back to the shiny, healthy head of hair you know you're capable of.
Be sure to let us know if you have any questions and leave us your comments about your experience with pH-balanced shampoo.
---
References:
WHAT IS HAIR PH AND WHY IS IT IMPORTANT FOR MY HAIR? – https://www.redken.com/blog/haircare/why-the-ph-of-your-hair-is-important
pH Scale – https://www.usgs.gov/media/images/ph-scale-0
The Shampoo pH can Affect the Hair: Myth or Reality? – https://www.ncbi.nlm.nih.gov/pmc/articles/PMC4158629/
Also read: