Hey there, fabulous hair enthusiasts! It's your favorite hairstylist here, bringing you the ultimate guide on the best hair oil for extensions to keep your mane game strong.
We know that finding the best oil for hair extensions can be a daunting task, with countless options on the market promising luscious, tangle-free locks. But don't you worry, honey!
We've got you covered with our expertly curated list of top-notch hair oils that will leave your extensions silky, vibrant, and ready to slay all day. So, sit back, relax, and let's dive into the world of hair magic together!
Why Do You Need Hair Extension Oil?
Let me break it down for you: hair extensions are an amazing way to pump up the volume, length, and overall fabulousness of your natural hair.
But just like our own tresses, extensions need some TLC to stay looking fresh and fierce. That's where hair oil comes in, y'all! I'm here to give you the lowdown on why you need hair oil for extensions, so buckle up and get ready for some hair wisdom.
First things first: hydration is key. Hair extensions, whether they're made of human or synthetic hair, can get dry and brittle without proper care.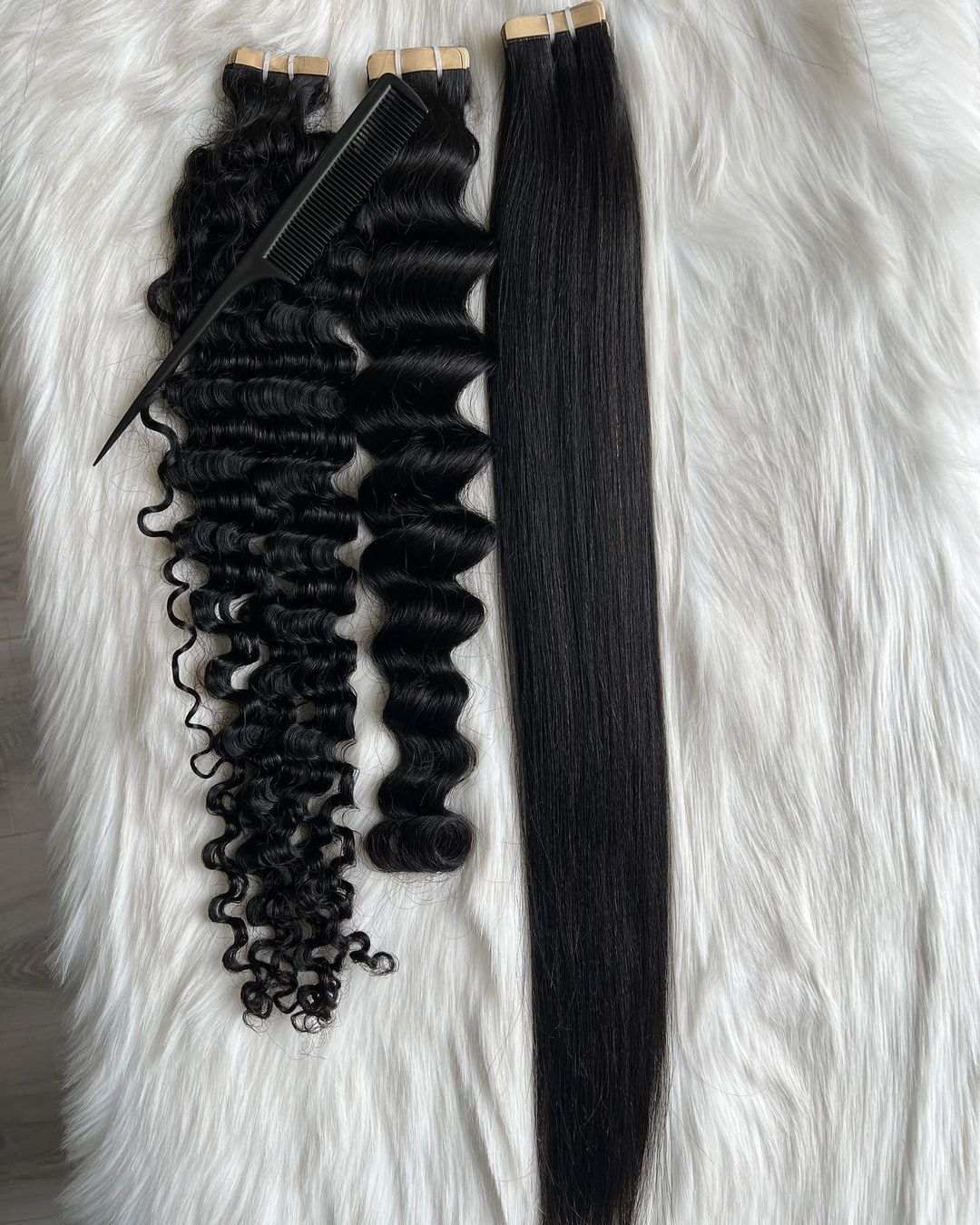 High-quality hair oil will quench that thirst, providing much-needed moisture to keep your extensions looking smooth and shiny. Plus, it helps lock in hydration, ensuring your extensions stay luscious for longer.
Now, let's talk about that dreaded enemy of all hair-lovers: frizz. Ain't nobody got time for that, right? Hair oil to the rescue! A good oil will act as a barrier against humidity, helping to tame those flyaways and keep your extensions looking sleek and well-behaved.
And let's not forget about tangles, honey. Extensions can sometimes get knotted up, but hair oil can work wonders in detangling those pesky snarls.
By providing a little slip, it helps your comb or brush glide through your hair like butter, making the detangling process a breeze. Lastly, a bomb hair oil can help protect your extensions from the heat, baby.
We all love to style our hair, but too much heat can cause damage, even to extensions. A nourishing oil will create a protective layer, shielding your precious strands from the harsh heat of styling tools.
Top 3 Best Hair Oils for Extensions Reviewed
Moroccanoil Treatment –

 Top Pick 

Kenra Moisturizing Oil –

 Runner Up 

Design Essentials Wigs & Extensions Finishing Thermal Serum –

 Budget Pick 
1. Moroccanoil Treatment –
 Top Pick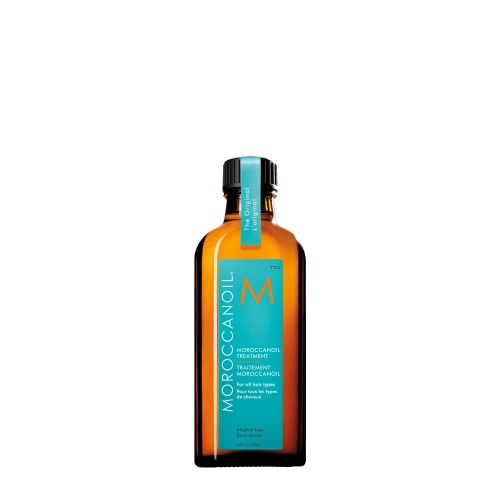 You can also find this product on Sephora.
Active Ingredients: Argan oil
Hair Type: All
Size: 3.4 Fl Oz
I've tried countless hair care products, and Moroccanoil Treatment is one that has caught my attention. While it does have some downsides, this argan oil-infused product offers undeniable benefits for hair extensions.
Moroccanoil Treatment is a versatile, all-in-one solution that streamlines your hair care routine. It conditions, styles, and adds a finishing touch to your extensions, with the added bonus of antioxidant-rich argan oil for nourishment and protection.
The result is smooth, manageable hair extensions that shine with health. However, it's essential to consider the product's high price point. Although Moroccanoil Treatment delivers impressive results, some users may find it too expensive for regular use.
In such cases, I recommend exploring alternative argan oil-infused products that align better with your budget. But keep in mind that there are tons of fake products on the market.
To get the most out of Moroccanoil Treatment, apply 1-2 pumps to clean, towel-dried hair extensions, focusing on mid-length to ends. You can either blow-dry or let the extensions dry naturally.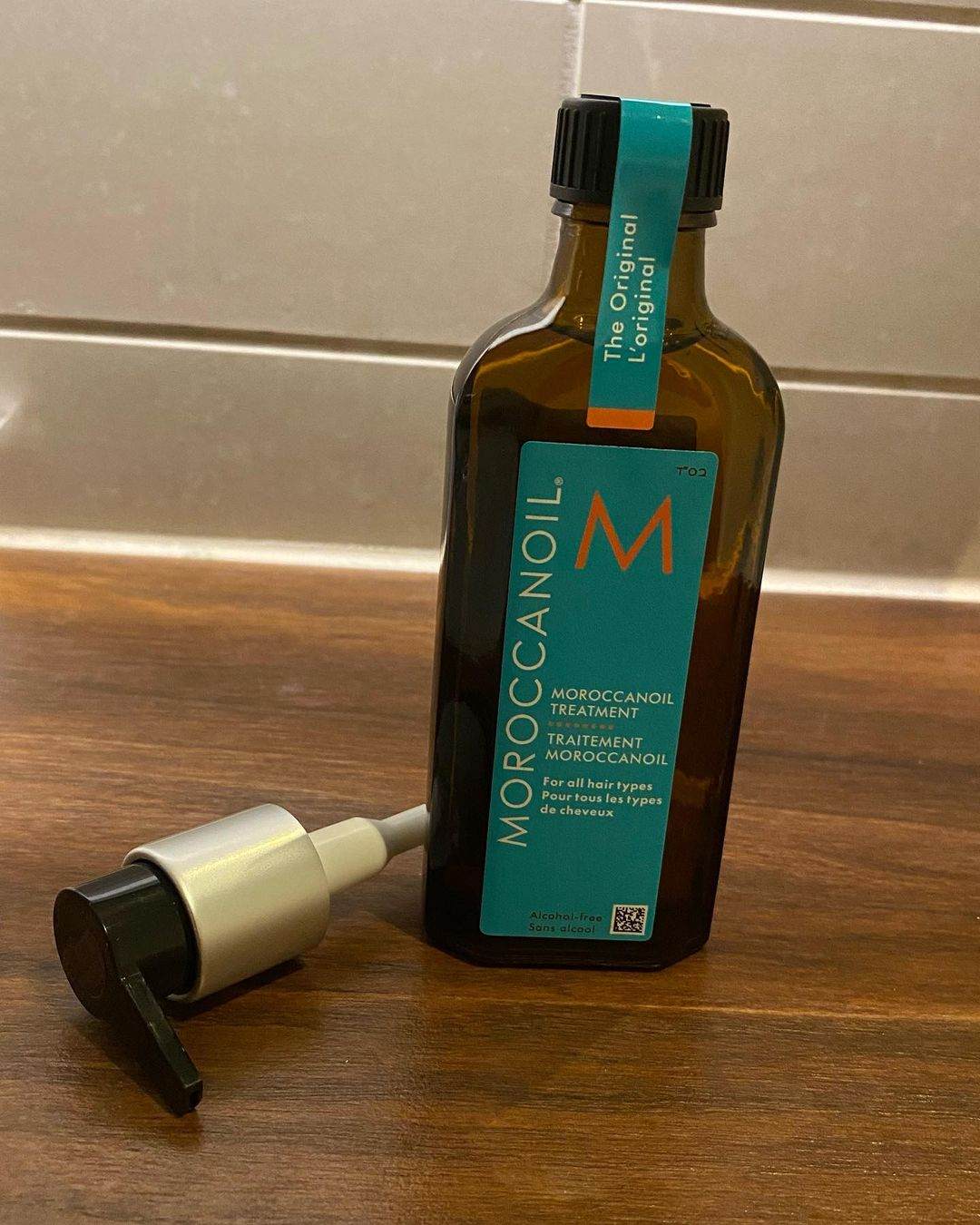 In conclusion, Moroccanoil Treatment is a game-changer in the world of hair care for extensions. Its versatility, nourishing properties, and compatibility with various hair types make it a must-have for anyone looking to maintain and enhance the beauty of their extensions. Give it a try, and I am confident that you will be just as impressed as I am.
2. Kenra Moisturizing Oil –
 Runner Up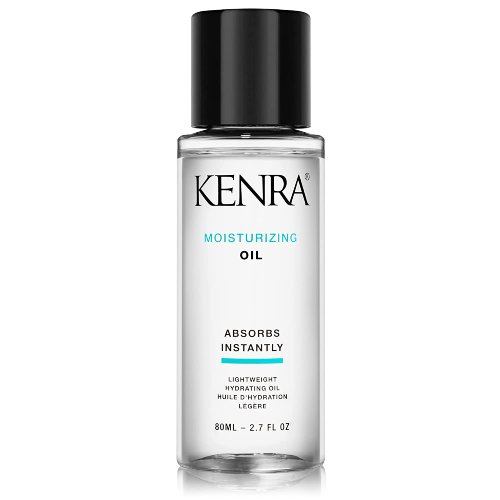 You can also find this product on Ulta.
Active Ingredients: Olive Oil
Hair Type: All
Size: 2.7 Fl Oz
Kenra's Moisturizing Oil has garnered attention in my salon for its lightweight, versatile formula.
Kenra's Moisturizing Oil boasts a water-like formula that instantly absorbs into all hair types, making it an all-purpose treatment for various extensions.
Its ultra-lightweight blend provides weightless moisture without leaving a greasy residue or weighing down the hair. The oil also serves as a treatment, styler, and finisher, providing thermal protection up to 450°F while adding smoothness and shine.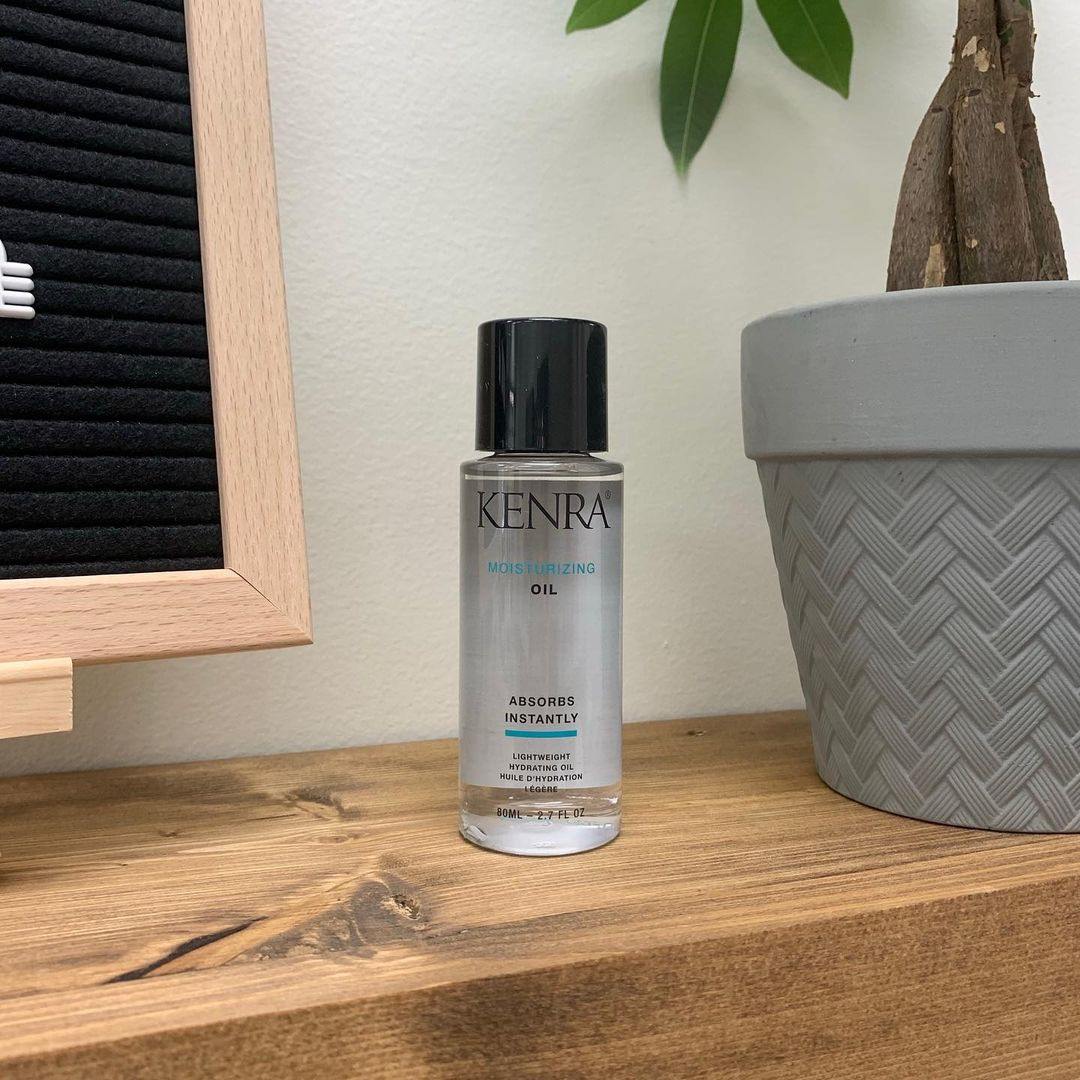 However, I've found that the oil may not be as moisturizing as I would like in some cases. Although it has a light and refreshing scent, it might not deliver the desired level of hydration for certain hair types.
Additionally, while the product offers multiple benefits, its price point may be a concern for some users. The cost could be a factor when deciding whether to repurchase the product.
In conclusion, Kenra's Moisturizing Oil is a fantastic addition to your haircare arsenal, especially if you wear hair extensions. Its lightweight, non-greasy formula provides a range of benefits, from hydration to thermal protection, making it the ideal choice for maintaining the longevity and beauty of your extensions. Give it a try, and watch your extensions flourish with health, shine, and vibrancy.
3. Design Essentials Wigs & Extensions Finishing Thermal Serum –
 Budget Pick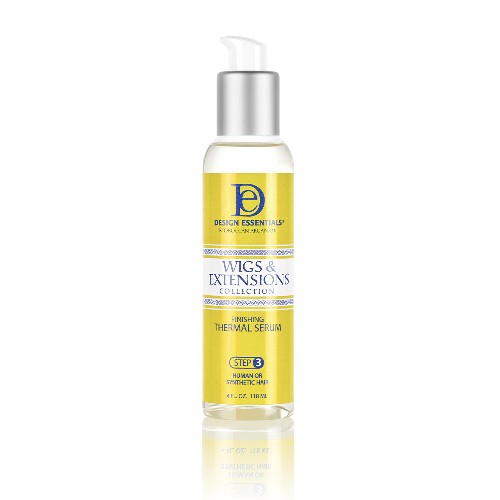 You can also find this product on Amazon.
Active Ingredients: Moroccan Argan Oil
Hair Type: Straight
Size: 4 Fl Oz
The Design Essentials Serum is an excellent heat protectant, which is vital for maintaining the integrity of hair extensions when using hot styling tools.
By locking in moisture, the serum ensures your extensions remain soft and manageable, even after multiple styling sessions. The high-gloss finish it provides adds a lustrous shine to your extensions, giving them a fresh, rejuvenated appearance.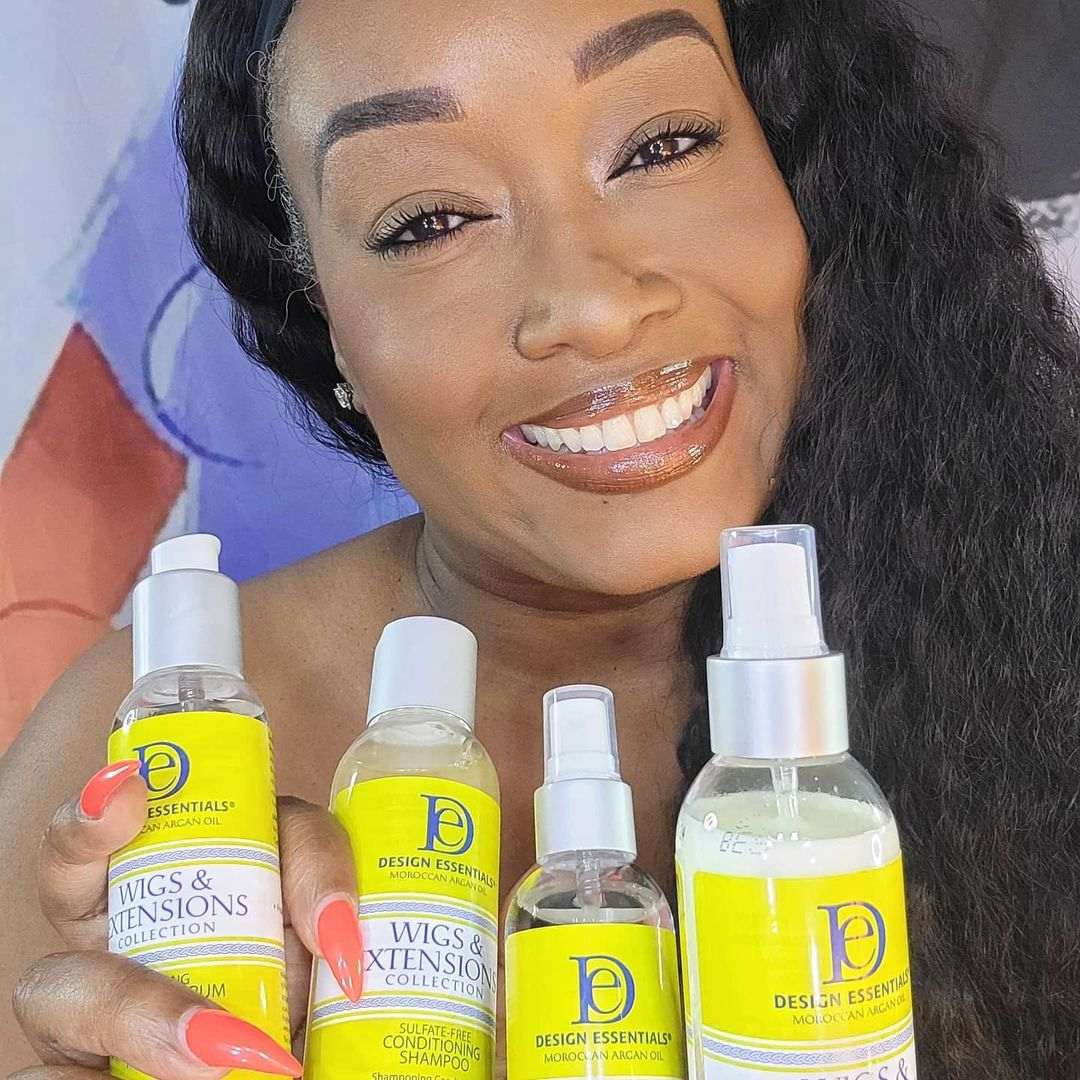 One of the key ingredients in this serum is Moroccan (Argan) Oil, a highly conditioning and moisturizing oil that helps prevent dullness and tangling. With a formula free from parabens, petrolatum, and mineral oil, it's gentle on extensions while providing essential nutrients.
However, despite its benefits, some users have reported a significant downside: an unpleasant smell. This issue might make the product less appealing to those with a sensitivity to strong or offensive odors.
In conclusion, the Design Essentials Serum has many advantages for maintaining and reviving hair extensions. While it provides excellent heat protection, nourishment, and a high-gloss shine, the smell might be a deal-breaker for some users.
How to Choose the Best Oil or Serum for Hair Extensions?
If you're rocking some fabulous extensions and want to keep them looking sleek, vibrant, and healthy, you've come to the right place. So, let's get started and dive into the world of hair oils!
Know Your Extensions
First things first, you need to understand the type of extensions you're working with. Hair extensions come in various forms – from human hair to synthetic or a blend of both.
Knowing your extension type will help you determine the most suitable oil. For instance, human hair extensions can handle heavier oils, while synthetic extensions require lighter oils to prevent buildup and maintain their shine.
Look for Natural Oils
The best hair oils for extensions are those derived from natural sources. Nourishing and moisturizing your extensions with natural oils will ensure they stay healthy and radiant.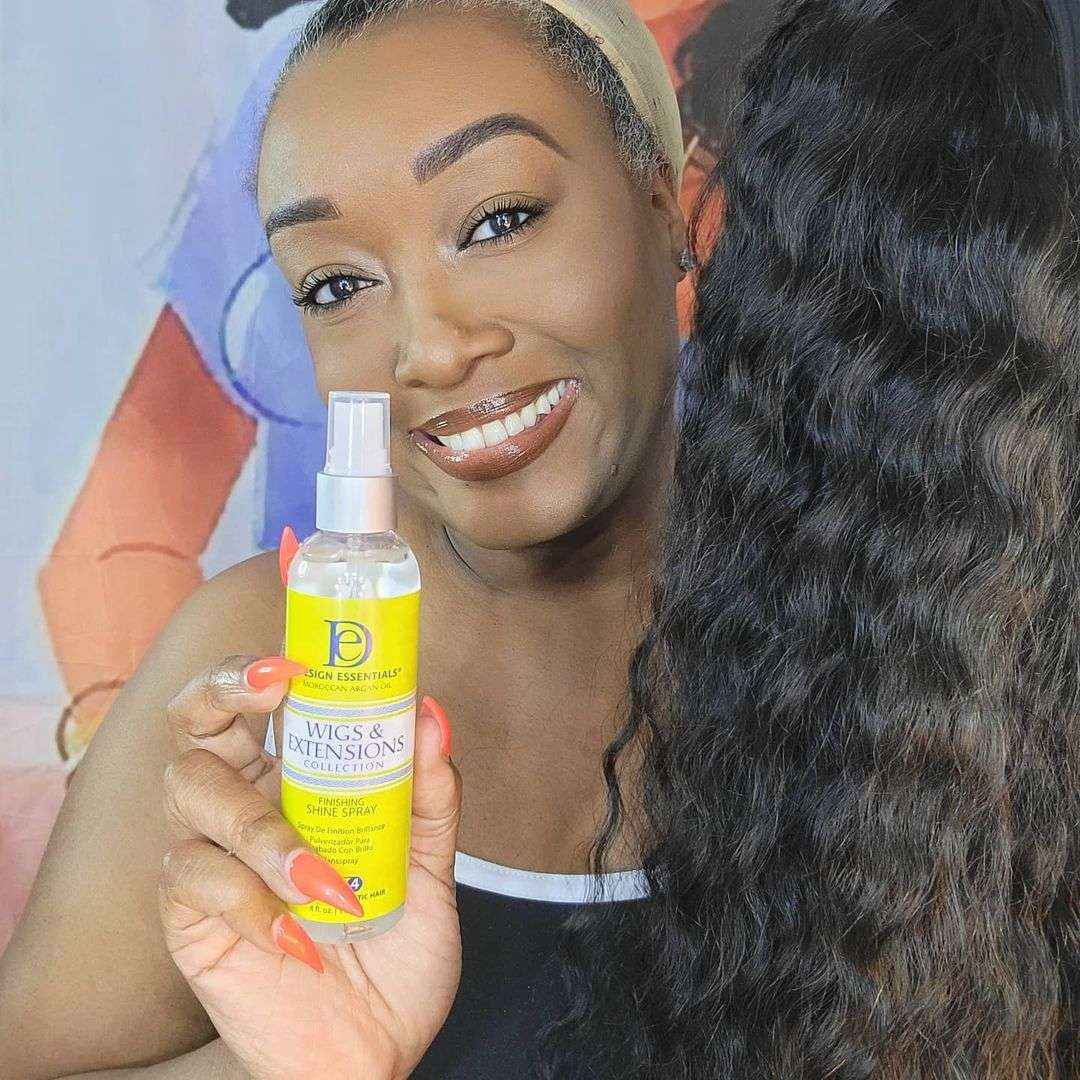 Experiment and Observe
Every head of hair is unique, and so are the extensions you choose. Don't be afraid to mix different oils or try new products to find the perfect match for your extensions. Always observe the effects of each oil and adjust your routine accordingly to maintain your extensions' health and shine.
Choosing the best hair oil for your extensions may seem daunting, but with this guide in hand, you're on your way to achieving that stunning, healthy, and long-lasting look.
How to Use Hair Extension Serum?
So, you've picked out the perfect hair oil for your extensions, and now you're ready to learn how to use it like a pro.
Prep Your Extensions
Before applying hair oil, make sure your extensions are clean and free of product buildup. Gently shampoo and condition your extensions, then let them air dry or use a blow dryer on low heat.
Take It Slow
When it comes to hair oil, less is more. Start with a small amount (a dime-sized dollop should do) and warm it up by rubbing your hands together. You can always add more if needed, but it's easier to build up than remove excess oil.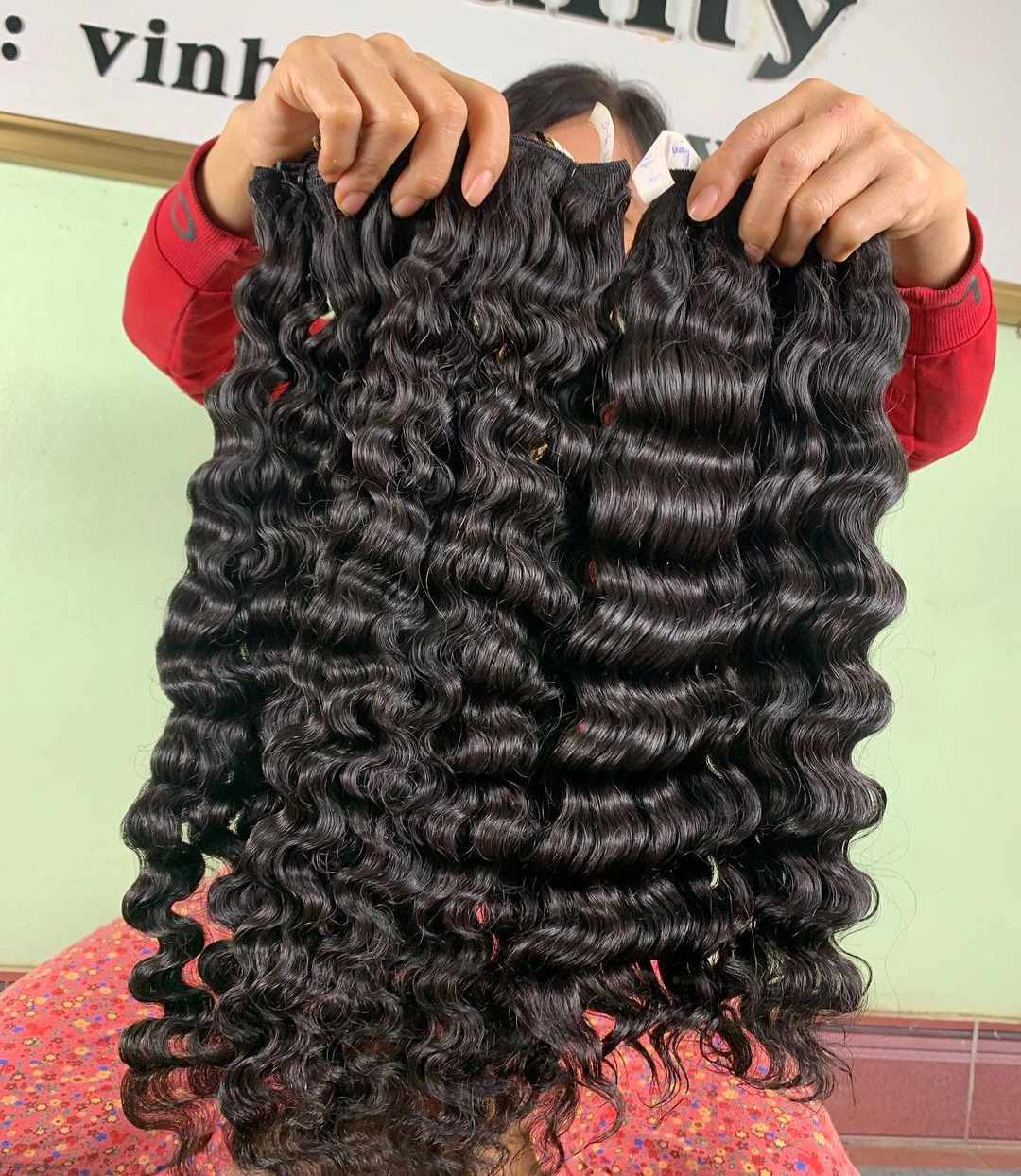 Go Mid to Ends
Focus on applying the oil from the mid-lengths to the ends of your extensions, as this is where they need the most nourishment. Avoid applying oil directly to the scalp or attachment points, as it can cause slippage or buildup.
Smooth It Out
Using your fingers, gently comb the oil through your extensions to ensure even distribution. You can also use a wide-tooth comb or a boar bristle brush for a more thorough application.
Timing Is Key
For maximum benefits, apply hair oil to your extensions while they're slightly damp. This helps lock in moisture and gives your extensions a smooth, glossy finish.
Be Consistent
For the best results, make hair oil a regular part of your extension care routine. Apply it once or twice a week, depending on your extension type and individual needs.
And there you have it! By following these simple steps, you'll be on your way to maintaining luscious, healthy, and vibrant extensions that'll have everyone asking for your hair care secrets.
FAQ
Can I oil my hair if I have extensions?
Yes, you can oil your hair even with extensions, but be cautious. Apply oil primarily to your natural hair and scalp, avoiding the bonds or attachment points of the extensions. This helps prevent slippage or damage to the extensions while keeping your hair and scalp nourished.
What oil should I put on my hair extensions?
For hair extensions, choose a lightweight oil like argan, jojoba, or coconut oil. These oils help moisturize and nourish the extensions without weighing them down or causing buildup. Apply sparingly, focusing on the mid-lengths and ends, avoiding the bonds or attachment.
Summary
In conclusion, my lovelies, choosing and using the best hair oil for your extensions is a vital step in maintaining their health, shine, and overall fabulousness.
I know that investing in the right hair oil and incorporating it into your regular hair care routine can make all the difference in the world. It's essential to consider your extension type, hair porosity, scalp needs, and personal preferences when selecting the perfect oil.
And remember, consistency is key – make hair oil a regular part of your self-care ritual, and watch as your extensions continue to slay, day after day.
Also read:
References:
Hair oils: Indigenous knowledge revisited. V Mysore, A Arghya – International journal of trichology, 2022 – ncbi.nlm.nih.gov. https://www.ncbi.nlm.nih.gov/pmc/articles/PMC9231528/
Hair Extensions 101: Everything You Should Know –
https://www.popsugar.co.uk/beauty/hair-extensions-48963163
Coconut, Castor, and Argan Oil for Hair in Skin of Color Patients: A Systematic Review. Phong C, Lee V, Yale K, Sung C, Mesinkovska N. J Drugs Dermatol. 2022 Jul 1;21(7):751-757. doi: 10.36849/JDD.6972. PMID: 35816075. https://pubmed.ncbi.nlm.nih.gov/35816075/