I have looked at irons of all kinds throughout my search, but the ones I have the least experience in are porcelain-coated irons. I wasn't entirely sure what they were supposed to do that was different compared to typical ceramic irons, but I wanted to find out more.
I have tried out just about every kind of iron, and this is the only type I haven't tried to get through my curls.
That being said, I know a lot of irons can damage hair, although I have managed to cultivate a collection of them that don't do a lot of damage.
I'm convinced there is no such thing as an iron that can actually keep your hair from getting even a little bit fried, but as long as I get my hair trimmed regularly, I don't have to worry too much about split ends or the odd bit of hair loss.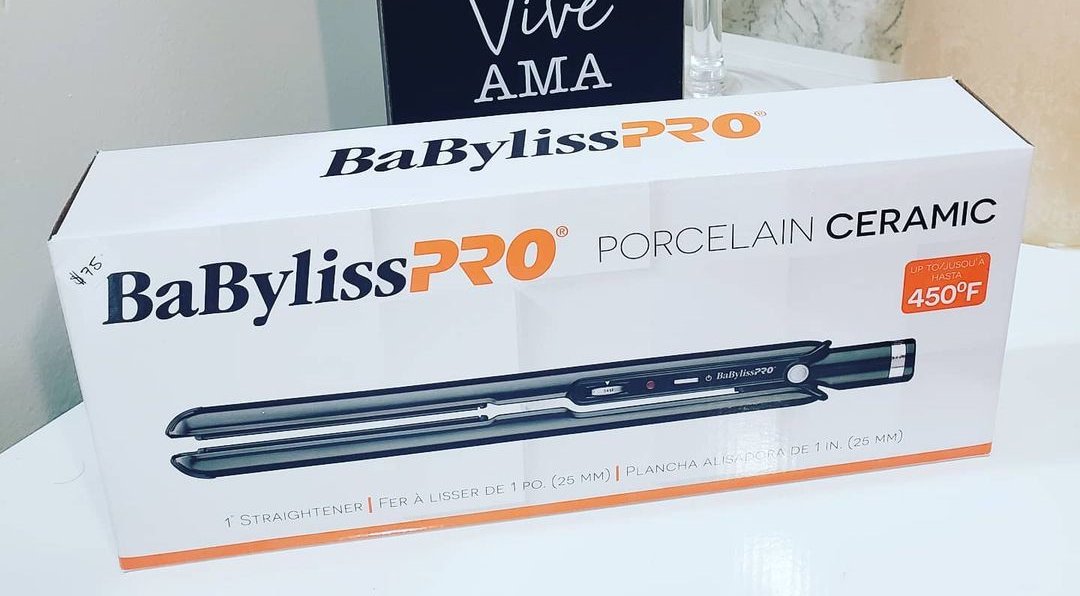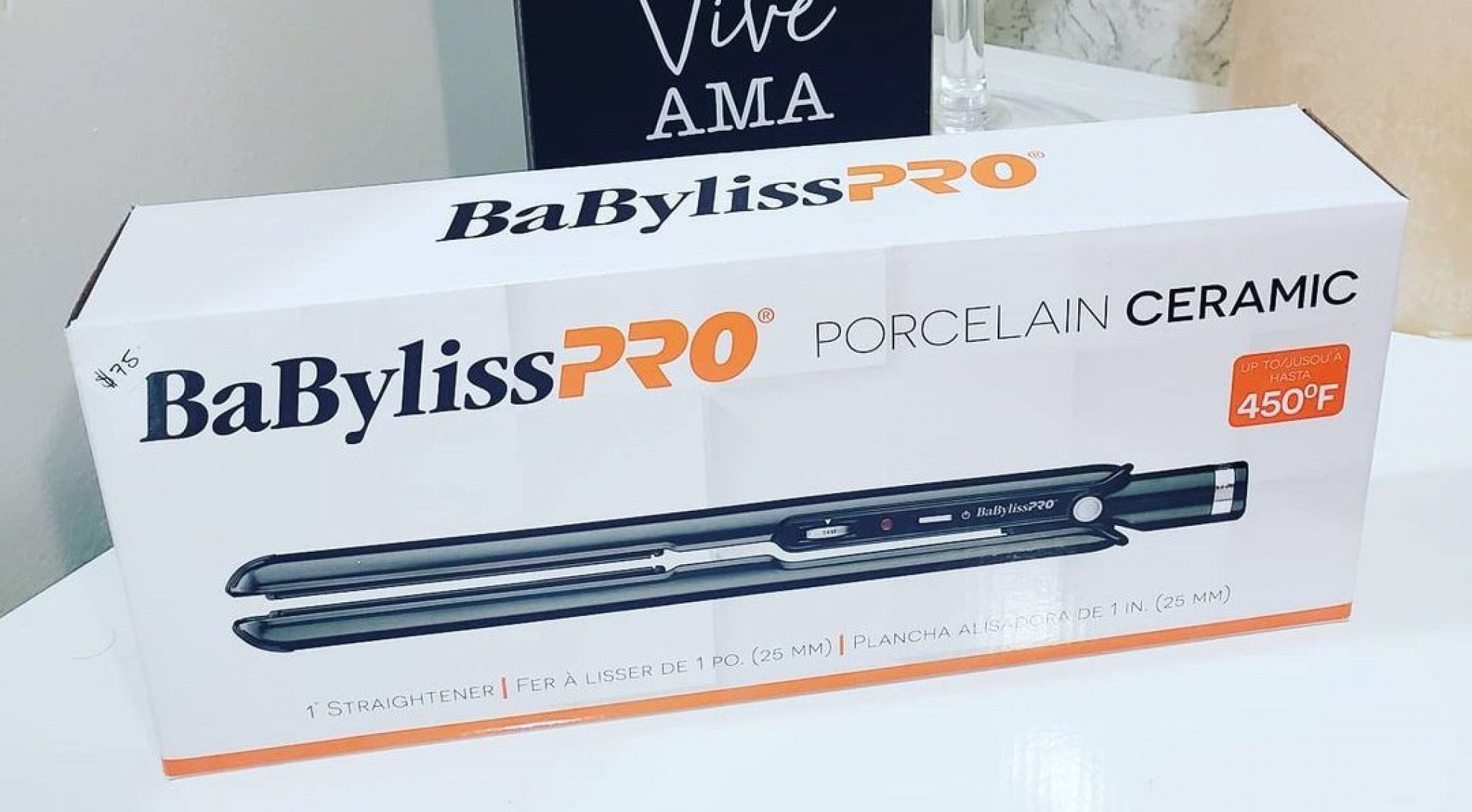 BaByliss Pro Porcelain Ceramic Straightening Iron Review
The BaByliss Pro Porcelain Plate Ceramic Flat Iron has the porcelain plates I'm interested in trying out, and it also has the sleek exterior that professional irons often have. It comes in three different sizes: 1-inch, 1.5-inch and 2-inch (models BABP9557, BABP9559 and BABP9561 respectively).
I usually stick with the 1-inch size because I can use it for more than just straightening, but people like my sister-in-law who has super crazy long hair will probably be better off with the 2 or even the 2.5-inch size which is sometimes advertised in this line as well (model BABP2559).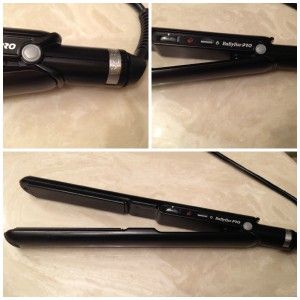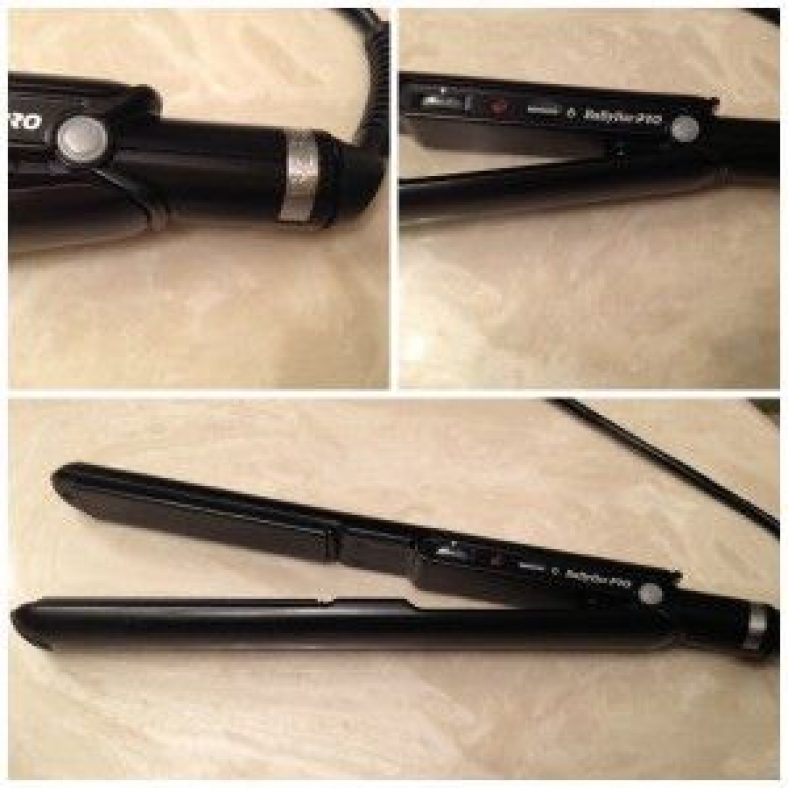 This straightener heats up to 450 degrees (probably the hottest recommended heat for any hair type). The temperature can however be much lower for those who don't need a whole lot of heat to get the style they're looking for.
The iron also heats up really quickly, and that makes a big difference if you're like me and always short on time.
Consistent Heat. Because Of the Porcelain Or Not?
The plates heat pretty evenly with a porcelain coating, but I don't know if that's because of the ceramic base or if the porcelain is better at holding consistent heat.
Regardless, it's nice to have an iron without hot and cool spots that get in the way and cost me extra time in the morning. Oh, and I've found out that porcelain helps to keep that annoying frizz at bay which is always going to be a plus in my book!
What About the Price of Porcelain Ceramic by BaByliss Pro?
The price on these irons is right, in fact, a professional-quality iron for lower than $100 is pretty much unheard of. Personally, I'm impressed and excited by the price. The larger irons do cost a little extra, but none of them are more than a hundred. That's a pretty great price considering the potential for awesome hairstyles.
Works For Every Hair Type. Really!
Porcelain BaByliss is for different hairstyles, I have very fine hair, but there is a LOT of it. People who have coarse hair with thick strands have said this iron works just as well for them as those of us with fine hair.
That means one iron has the capability of being able to work on many different hair types, making this model pretty versatile.
The Kind Of Halo You Don't Want
One of the biggest drawbacks of the iron is the tapered edge that stands between the plate and your head. While you don't want to burn yourself with an iron that allows the plate to get too close to your scalp, the plates on the BaByliss porcelain ceramic straightener are set just far enough back that it's hard to get close enough to the scalp so you can avoid the crimp-like line around your crown.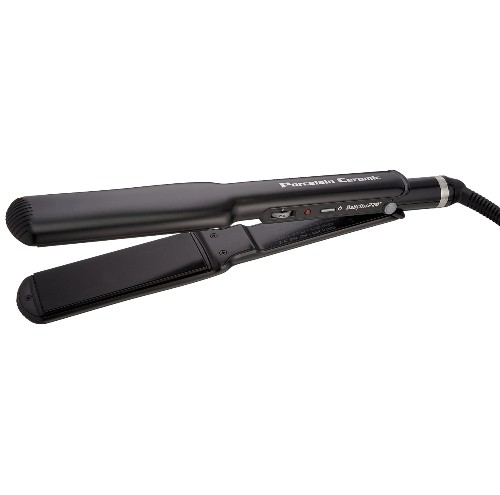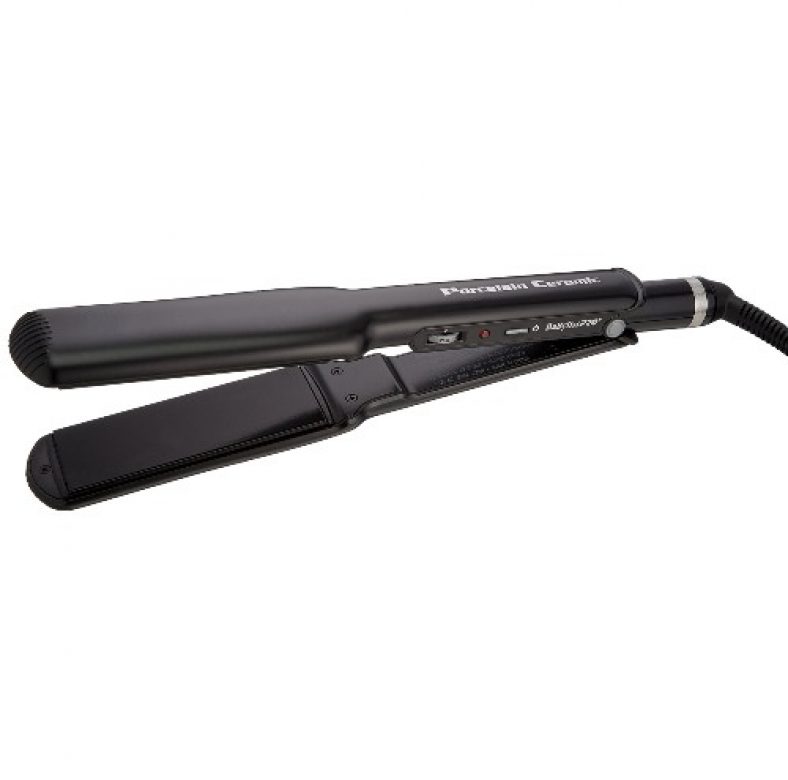 Plate Width: 1 Inch
Plate Type: Ceramic
Warranty: 4 year
Voltage: 120V
Temperature settings: 450F
Don't Die, Baby!
Some of these straighteners don't have the staying power of more expensive options. While some people who have used it say it's lasted years, others are more concerned because theirs have died after a short period of time.
Part of the problem with these irons that could explain problems with "dying" is they may have a wiring issue. There are reports of them shorting out and having issues when being held in certain positions. As much as it seems like a great iron that does its job when it's working, I do worry a little about a device that can short out.
Not The Same Quality As Other Babies — But Still Great
It seems like this straightener is of a different quality than a lot of the other BaByliss products, and while I have had a good experience with BaByliss straighteners in the past, I'm not sure this one can offer the same kind of consistent results my past flat irons have. The price is really good, but it may be that good because you get what you pay for.
This Baby Is Underweight
Another thing that worries me slightly is the fact that this is a really lightweight iron. It's made of light plastics that have a tendency to break if they are dropped.
While I don't think it should really be a problem for most people, I'm clumsy enough that my decision to use this hot iron might already be questionable. Combine that with the fact this one might break with just a single drop, it precludes me from using it altogether. If my flat irons have done one thing it's take a beating!
FAQ about Babyliss Pro Porcelain Ceramic Straightener
Do plastic plates get hot to the touch?
No, it's definitely not the case with this flat iron.
What is the lowest and highest temperature setting?
235F and 450F respectively.
What is the voltage, 110 or 220?
It is a 120 volt AC appliance that plugs into a basic two-prong outlet.
Does it have floating plates?
No, it doesn't but I think curls really well anyway. I usually have trouble curling with regular straighteners. But not this one.
Does it have auto-shutoff?
Yes, it does. It includes an auto shut-off feature.
Does Babyliss Porcelain work well on fine-thin hair?
It works great on all hair types. I suggest just using low heat to straighten hair so it doesn't damage your hair.
Also Read:
My Verdict
I like that the BaByliss Pro Porcelain Plate Ceramic Flat Iron can work on just about all hair types, and it heats up fast. If you're looking for an iron to take on the road, or you're in the market for a less expensive option that has a good enough reputation to make it worth a shot, then just read through our Babyliss Pro porcelain ceramic flat iron reviews and make it yours.
Straightening Performance
9.8