Are you looking for a fresh and natural new look? If so, then big chop hairstyles may be just the thing for you. A 4c hair big chop haircut is when you cut off most or all of your hair in order to start from scratch with a completely new natural style.
Whether you have a round face, square face, or oval face, there is a big chop style that will suit your features and add some fun flair to your hair.
In this article, we will discuss what big chop haircuts are an excellent choice for anyone looking to try something different and provide tips on how to choose the right style that works best with your face shape.
Read on for some of our favorite looks featuring this daring style!
Best natural big chop hairstyles
Natural hair big chop styles offer a refreshing and modern look for black women. Not only are these styles incredibly stylish, but they also make it easier to care for your natural hair.
When you big chop, you're cutting off all the relaxed or processed ends of your hair, leaving you with only new growth which is much healthier and easier to manage. With that said, here are some of the best big chop hairstyles for black women:
1. Undercut with design
An Under Cut hairstyle is a bold and edgy look that suits those who want to make a statement with their hair. It involves shaving or trimming the sides of the head down to the scalp, often with a distinct design or pattern, while leaving the top portion of hair longer and untouched.
The result is a dramatic contrast between the top section of hair and the shaved side, creating an eye-catching style that stands out from more traditional hairstyles.
2. Extreme short
This version of big chop hairstyle is an extreme short cut that involves completely shaving off the existing hair. The big chop is often viewed as a symbolic act of liberation from damaging relaxers, weaves, and other styling techniques.
The big chop eliminates all traces of previously chemically treated hair, restoring hair to its natural texture. This makes it much easier for those with curls or tightly coiled hair to manage their tresses without the need for harsh chemicals or daily styling.
3. Short pixie
The short pixie haircut is a fun, modern style that can instantly give you an edgy and fashionable look. This popular low-maintenance hairstyle involves chopping off most of the hair to create a cropped, asymmetrical cut with layers and bangs.
The length can range from a few inches long all the way up to chin-length or longer. Short pixies are perfect for women who want a bold change without having to worry about styling their hair every day.
This design allows for easy wash-and-go styling while still highlighting your facial features and giving you an effortless look.
4. Short afro
Short afro is the perfect go-to style for those who want a modern take on the classic afro look. It's low maintenance and gives a bold statement with minimal effort.
Just make sure to invest in quality products that are suitable for your hair type to ensure optimal results!
5. Finger coils
Finger coils are a popular style for those who want to rock the big chop. This technique involves using your fingers to twirl and coil small sections of hair, resulting in a fun and stylish look for natural hair.
Not only does this style help you transition from long to short hair, but it also helps keep the curls and coils intact, creating an overall beautiful look.
6. Waves curls
Big chop waves curls are perfect for those wanting to make a statement with their hairstyle without sacrificing their natural hair texture or growth rate.
Adding this style is a great way to add body and movement to any look while still keeping things low maintenance enough to upkeep over time – making them a great option for anyone looking for a fresh new look!
7. Tapered cut
This style involves cutting the hair shorter at the back and sides, while longer layers are left on top. The end result is an edgy look that has become increasingly popular with women of all ages.
With its low maintenance styling, the tapered cut is ideal for those who want to embrace their natural texture without having to spend too much time styling it.
8. Sleek short cut
The key to achieving a sleek short cut is choosing the right stylist and having a clear idea of what you want your end result to look like. A good stylist will be able to evaluate your existing hair type and texture, as well as the shape of your face before deciding what kind of cut would best suit you.
It's important to use lightweight styling products that won't weigh down your hair or leave it feeling greasy. Styling products such as mousses, gels and sprays can add texture and definition without leaving residue behind.
9. Curly mohawk
This style typically involves cutting off some or all of the hair on the sides and back of the head, leaving only a curly top in the center that stands up like a mohawk.
It's a great way to showcase natural curls and create an eye-catching look. The first step to achieving this style is determining how much hair should be cut off. Depending on the desired effect, you can opt for just a few inches, or take it all off for a more extreme look.
10. Finger waves
Finger waves are a popular big chop hairstyle. They are characterized by soft, rolling waves created by using the fingers to manipulate the hair. The style takes its name from the finger-like wave pattern that is formed in the hair.
Finger waves can be created on any length of hair, but they look particularly striking when paired with a big chop. The traditional method for creating finger wave hairstyles involves applying a setting lotion or gel to dampened hair and combing it into place.
A rat-tail comb is then used to make deep S-shaped waves, which are secured in place with bobby pins or clips until dry. Once dry, the bobby pins and clips are removed.
That`s it! With these 10 beginner big chop hairstyles you can show off your natural beauty and fresh look without too much fuss. Have fun trying out different styles and find the one that best fits your personality!
What is big chop and why you need it?
Big chop is a method of transitioning from chemically treated hair to natural hair. It involves cutting off any remaining chemically treated ends and starting fresh with a head of natural, healthy curls or coils.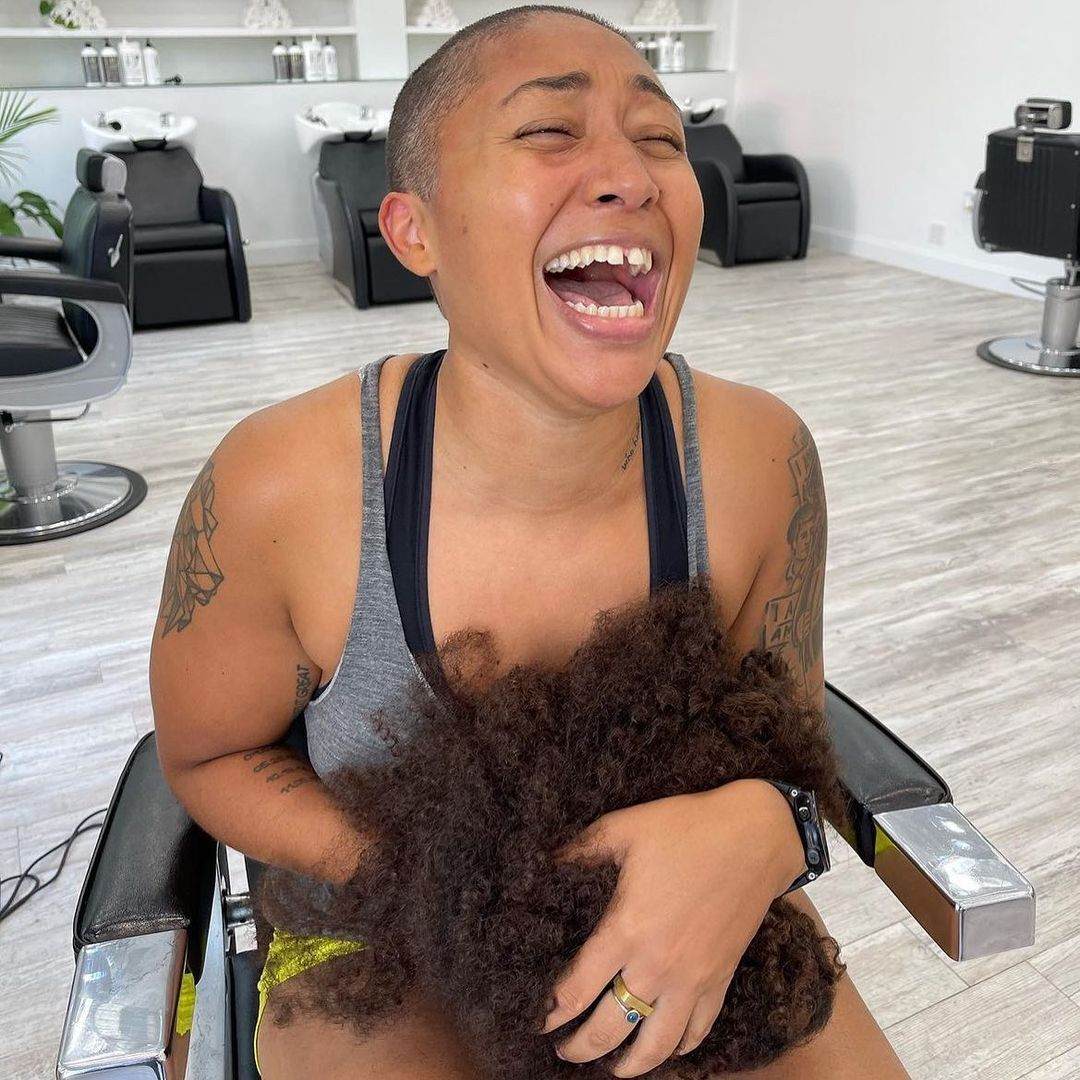 This process allows you to style your hair as it grows out so that you don't have two different textures and makes the overall transition easier. It's also a great way to start fresh and give your hair the TLC it needs to thrive.
With big chop, you can begin using the correct products for your hair type and create styling techniques that work best for you. All in all, big chop is a great way to jumpstart your natural hair journey!
How to take care of your natural hair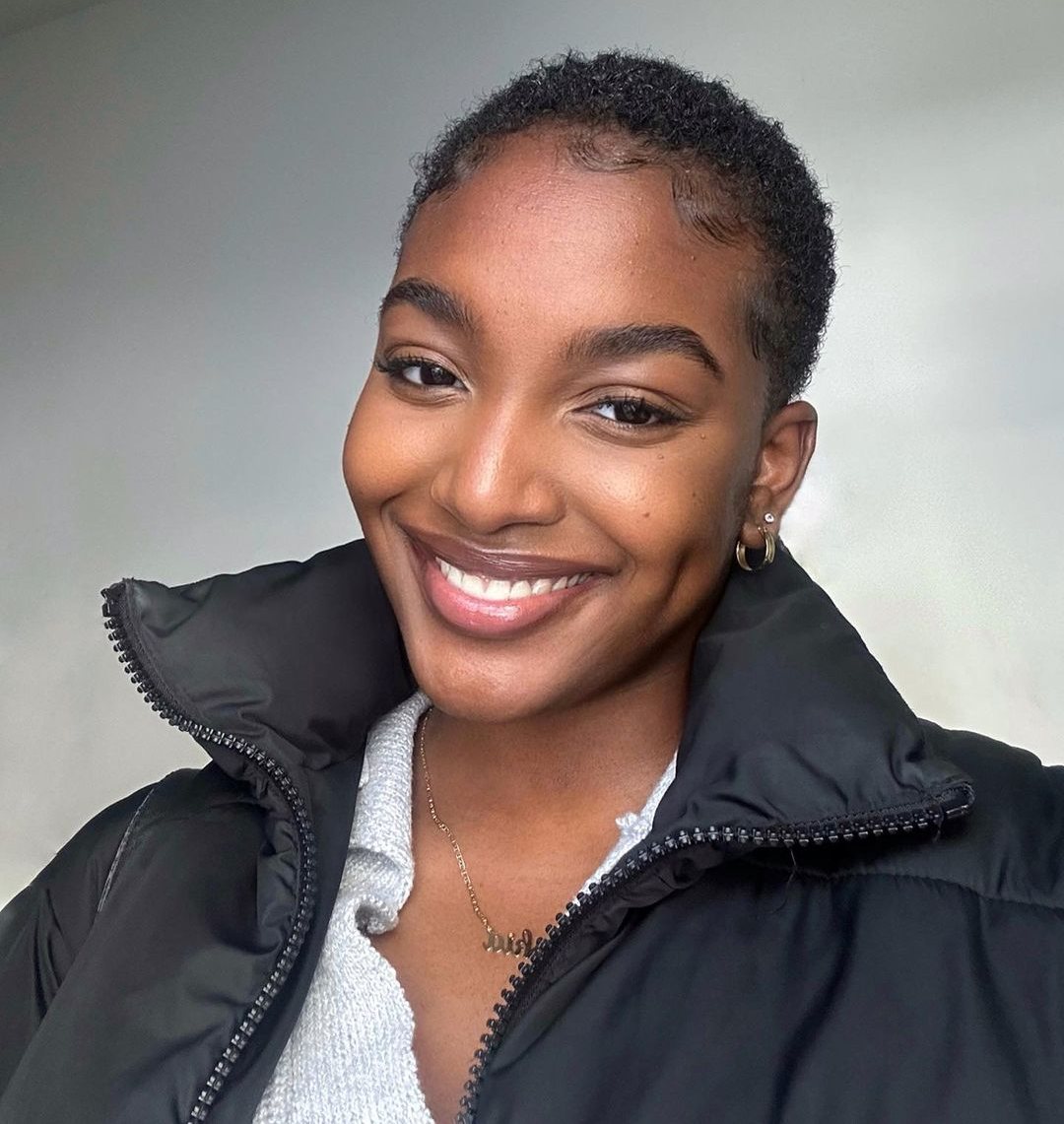 Black hair requires special attention and care due to its unique texture. Here are some tips on how to take care of black hair:
Use conditioners regularly after you shampoo, focusing especially on the ends of your hair which are most prone to dryness and breakage.
Deep condition your hair once or twice a month using a moisture-rich conditioning mask for an added boost of hydration.
Use moisturizers like leave-in conditioners and/or oils such as coconut or olive oil to help keep your hair hydrated.
Use a wide-tooth comb on wet hair instead of a brush to avoid breakage.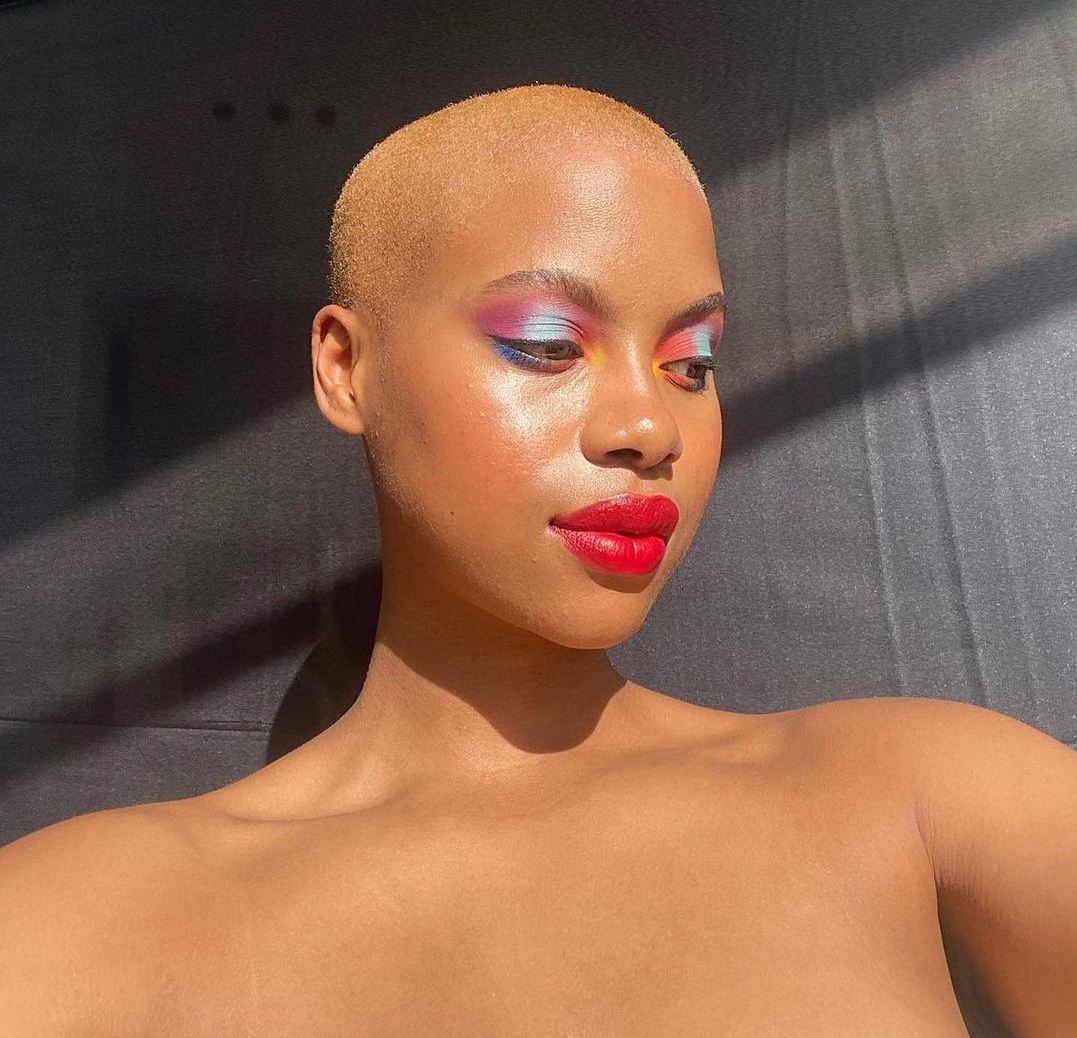 Limit the use of heat styling tools such as flat irons, curling irons, and blow dryers which can cause damage if not used properly and with protective products such as thermal sprays.
Avoid harsh chemical treatments such as dyes and bleaches that can dry out your hair and lead to breakage.
Following these tips can help ensure that your black hair remains healthy and strong! With proper care, you'll be able to enjoy beautiful, shiny locks for years to come.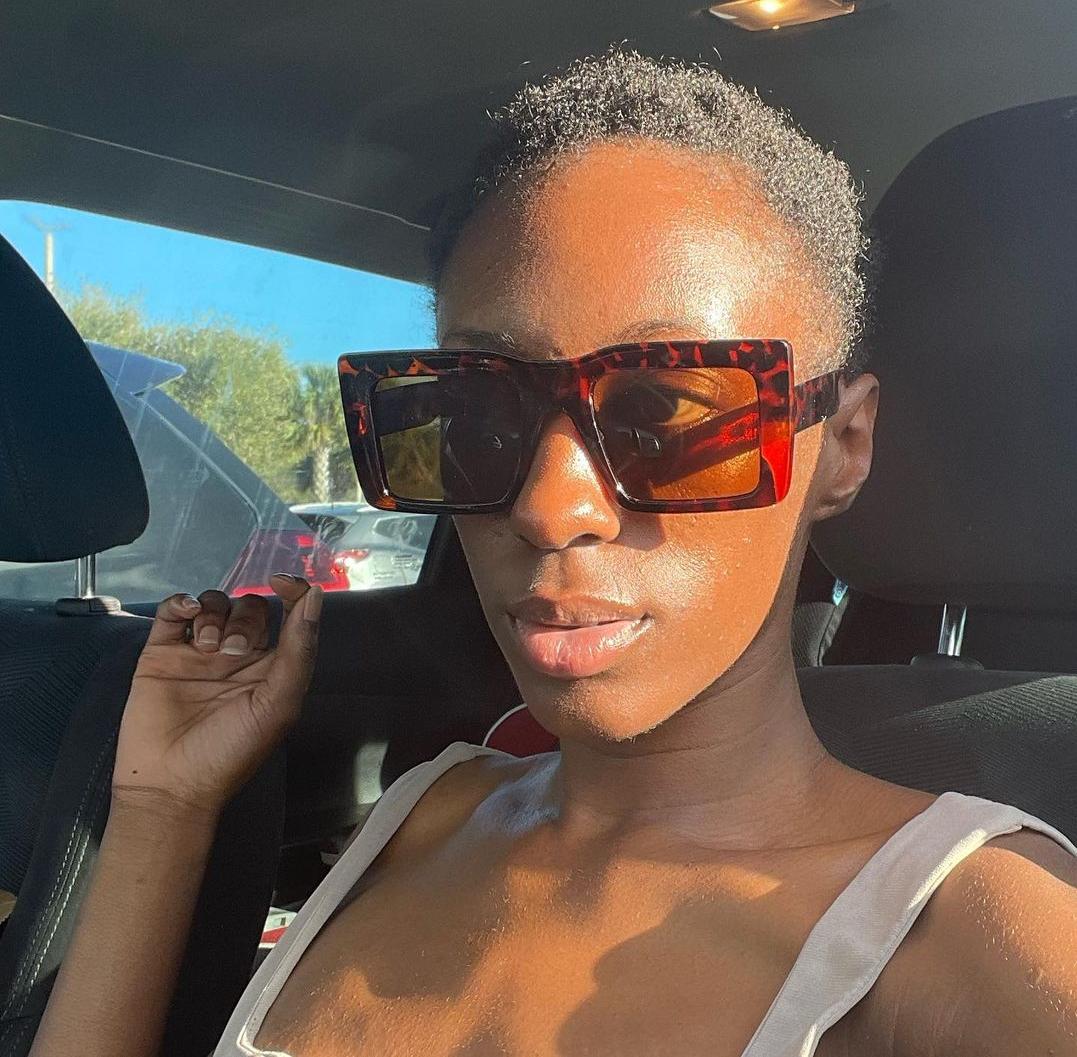 Big Chop Hairstyles – FAQ
Is the big chop worth it?
By taking the plunge and opting for a big chop, you will find that getting used to your hair texture is much easier. Not only is it more manageable than transitioning, but having just one type of hair simplifies styling immensely!
Does the big chop help hair grow faster?
Although it's not completely accurate, many believe that their hair will grow faster. In reality though, proper hair care ensures your tresses look and feel healthy while also creating the illusion of rapid growth due to fewer breakages. Hair maintenance is essential in order to enjoy strong and luscious locks!
Big Chop Hairstyles – Summary
Big chop hairstyles are a great way to achieve a fresh new look and transition from long to short hair without sacrificing natural hair texture or growth rate.
There are many popular styles to choose from, in this article, we discussed 10 beginner big chop hairstyles that can help you show off your natural beauty and fresh look without too much fuss.
Finger coils, wave curls, tapered cuts, sleek short cuts, curly mohawks, and finger waves are all popular options for the big chop. Invest in quality products suitable for your hair type to ensure optimal results!
Have fun trying out different styles and find the one that best fits your personality.
Also read: